Premium Content
Silver Grove Takes Step Towards Dissolving Police Department
Fri, 09/11/2015 - 07:19
RCN Newsdesk
By a 4-2 margin, Silver Grove City Council passed a motion Thursday evening, paving the way for negotiations with Campbell County Fiscal Court and dissolving its own police department if talks go as planned, Mayor Neal Bedel announced in front of a packed room of residents.
But, Councilman David Bass clarified to the audience that the process was not final: "Just so everyone understands: If we go into negotiations with the county and they come back and they say, 'Well, we changed our mind, we're going to charge you $200,000.' Then Neal would say, 'No we're not going to do that.' So this doesn't say no, we're going to dissolve the police department tonight; it says we are beginning negotiations with the county and then we'll go from there."
Voting in favor of the move were council members Paul Lindon, Kay Wright, Scott McCarter, and Joe Pelle. Against it were Bass and Dan Gindele.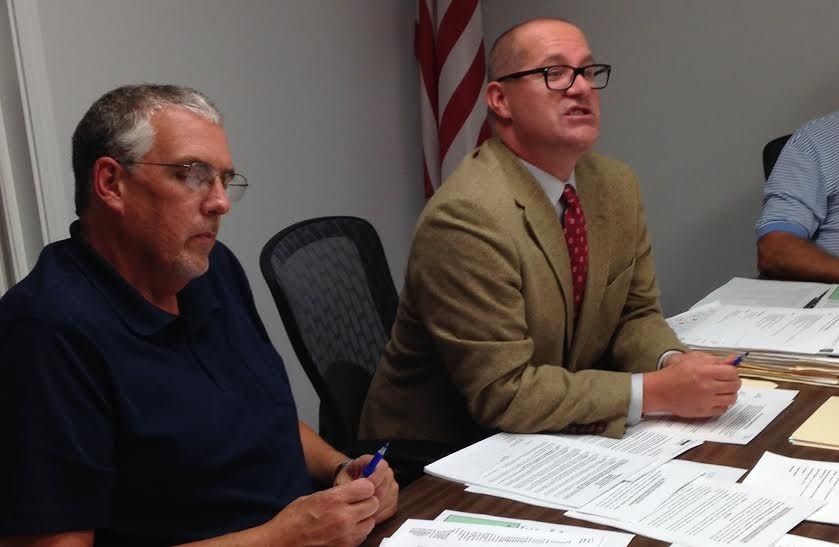 Though the potential move has been a hot-button issue, many residents were still displeased with the scenario of doing away with its department, including John and Monica Bradford. "It's a one stop light, one police officer kind of town. That adds charm to the community but…(Chief) Doug (Holt) handles things a lot different than for instance, a Newport or Covington cop," John Bradford said. "Even if we have one Campbell County officer stationed here, it would take him years to learn who he knows, what's going on. If you've got an issue in town, like where are the drugs or prostitution or anything like that so…he's part of the town. Him, 50 percent him, 50 percent position, you know, you don't want to do away with a resource your town already has. They've already sucked up the fire department, now they're trying to suck up the police force. After that, we'll be nothing. We'll be relying on everyone else. Doug's well-loved here and he does a great job. Never heard anybody complain."
Diane Fisher, owner of Silver Grove B.P. said the city's police watch out for her workers' safety at night when they leave the station. Fisher added that kids would miss out on the connection that currently exists with the department. "I think it would be a shame if they didn't have police in the school, in the community when they do different things…I think that's why people like a small community," she said.
"I think if this thing goes through, we need to have patience," Bedel said, regarding the cultivation of relationships with Campbell County's department. Chief Holt did not know everyone when he first arrived in town," he added.
Chief Holt said he's been blown away by the support he's received from citizens while serving the community, pointing out the amount of people in attendance at the school gym a few weeks back at the public hearing. I want to be sure the citizens know how grateful I am for their support, he said.
Other Notes:
New sidewalks will be completed from Four Mile Road to the Silver Grove school building due to a grant the city recently received, Councilman Joe Pelle said.
City Attorney Cameron Blau reported that the city has an issue with the Lateral-Specification Participation Agreement with Sanitation District 1 in regards to the indemnification clause. "It puts all liability back on the city and SD1 has no liability and it calls for us to indemnify them," he said. "I would not recommend entering this agreement at this moment given the opportunity the way it's worded right now because the liability is a concern to the city. This actually allows us to go after the contractors and subcontractors but they're asking you to take on…let's say SD1 commits gross negligence, the way this is written the city would be liable for their gross negligence…I would not encourage you (council) to sign this and the way it's worded is very one-sided."
Written by Jason Finnell, RCN contributor