Premium Content
GUILTY: Downtown Covington Shop Owner Convicted of Massive Food Stamp Fraud
Thu, 01/12/2017 - 18:54
RCN Newsdesk
"This case reminds me a lot of a quote."
Prosecutor Elaine Leonhard looked at 14 jurors in the federal courthouse on Thursday and began her closing arguments in the United States's effort to convict a downtown Covington shop owner on charges of food stamp fraud, conspiracy, and money laundering.
Leonhard started with the quotation.
"The problem with lies is, once you start telling them, it's very difficult to stop."
The lies that Phyllis Tyler was accused of telling included a defense built around the idea that A&E Fashion & Beauty (or A&E All Things & More, as it is also known) does not belong to her, so how could she face charges as an owner? If more than $400,000 in federal food stamp (EBT) benefits were illegally laundered through the business without her knowledge, then why should she be in trouble? If the mostly-homeless heroin addict that pals around with her agreed to take the fall, and to tell the United States government that it was his scam all along, why isn't Floyd Grover being carted off to prison instead of her?
"There have been a lot of lies and misdirection in this case," Leonhard told the jurors, who had spent the past four days listening to the government's case against Tyler, and to defense attorney Tim Schneider pleading the businesswoman's innocence, and to a parade of witnesses that included Covington Police and Covington prostitutes and drug addicts.
The prosecution argued that, of course Tyler owner the business, along with her husband Richard Tyler, a local schoolteacher. She had signed the necessary documents when filing with the Kentucky Secretary of State's office, she signed the checks, had access to the bank accounts, and even introduced herself as the owner of the store when the first sign of an investigation into her handling of EBT cards emerged.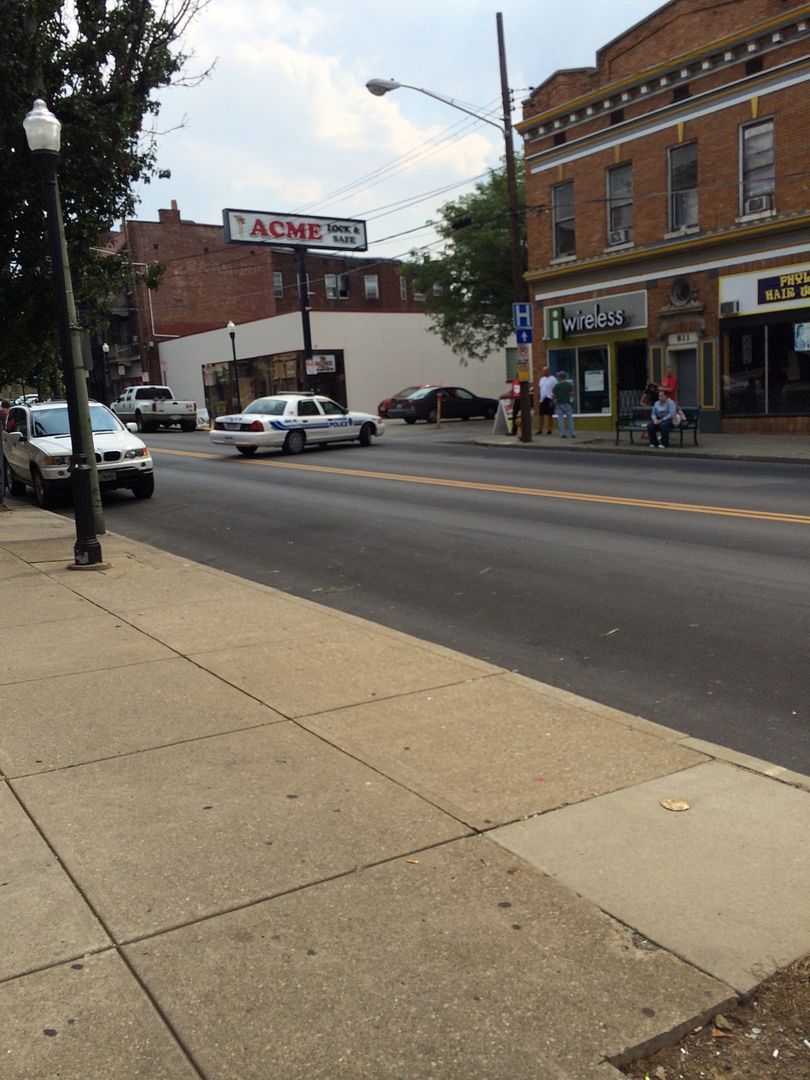 And no, the government argued, there was no way that all this money flowing through the business was because of some secret bulk meat wholesale operation that Tyler claimed to have going. In fact, the United States told the jury, there is no such company as Omaha Meats, no such headquarters at a fictional Oak Leaf Street in Cincinnati, and on the documents created by and handed over to investigators by Tyler - who spelled "discount" incorrectly on the forged invoices - the corporate phone number actually connected to some woman's mobile.
It was all lies, the government said.
As the closing arguments continued, a similar theme emerged from the defense.
"It is all predicated on a bed of lies," Schneider said on behalf of his client. He is the third attorney to represent Tyler, 49, since she was first arrested at her store in the 800 block of Madison Avenue in August 2014. Seventeen months later, the defense attorney repeated many of the claims that emerged early in Tyler's case: that fellow employees in her husband's store - that she does not own - were behind any criminal activity and she had nothing to do with it; that the police - specifically Detective Dave Coots - had it out for her and paid drug addicts and prostitutes to attempt to entrap her in the alleged scheme; and that the messy bookkeeping was the work of a novice businessman/husband and not the central figure of an elaborate criminal enterprise.
73 EBT cards were seized from the store during the investigation. The story goes that users enrolled in the federal program designed to help poor people purchase healthy foods would come to Tyler's store and sell the cards for half their value. Tyler would then use the EBT cards at stores like Kroger and Sam's Club to stock the store. During the trial, video of such transactions was used as evidence against Tyler.
After her August 2014 arrest, Tyler appeared in Kenton District Court for a preliminary hearing where the Kenton County Commonwealth's Attorney Office accused A&E Fashion of being "a fraudulent business".
But then nothing happened and even Tyler began to question why. She urged media outlets like The River City News and the Cincinnati Enquirer to tell her story. She sent long-winded emails to city officials and journalists demanding her day in court.
More than a year passed, and Tyler even got some positive press when she was honored, with her husband, at an Erlanger City Council meeting in a "Community Hero" awards program.
Finally, in December 2015, an indictment was handed down - but it wasn't from the Kenton County Grand Jury. Instead,
the indictment was handed down by the United States government
and Tyler's case became a federal one. She was told of the indictment in a phone call from 
The River City News
, she said at the time.
Days later, Tyler pleaded not guilty and spoke about the case - along with her friend Floyd Grover - in a podcast at The River City News.
Tyler, the indictment stated, unlawfully used, transferred, acquired, altered, and possessed food stamp cards and obtained more than $5,000 in a manner contrary to EBT regulations. Additionally, she attempted to engage in a monetary transaction in criminally derived property of a value greater than $10,000 through the withdrawal, deposit, and transfer of funds from one Bank of Kentucky account to another. On June 13, 2013, according to the indictment, $13,000 was transferred. On January 14, 2014, $15,000 was transferred. On March 4, 2014, $20,000 was transferred. On July 29, 2014, $12,000 more was transferred, the indictment claims.
In all, the government claimed that $408,614.40 was the gross amount of proceeds obtained directly or indirectly through the alleged food stamp fraud.
Thirteen months later - following delays often requested by Tyler or caused by a change in defense counsel - when the defense rested and both sides offered their closing arguments on Thursday, the jury walked out of the courtroom and returned within an hour.
Tyler was found guilty on all six counts against her. She was uncharacteristically restrained during the trial and when the verdict came in, as well as when the U.S. Marshals started to return her to her cell (she has been locked up for weeks after allegedly violating the conditions of her release).
U.S. District Judge David Bunning will sentence Tyler. 
The conspiracy charge could lead to up to 5 years in prison and up to 3 years of supervised release along with a $250,000 fine. The fraud charge could lead to up to 20 years in prison and a fine of up to $250,000 and 3 years of supervised release. The money laundering charge could lead to 10 years in prison and up to a $250,000 fine and 3 years of supervised release.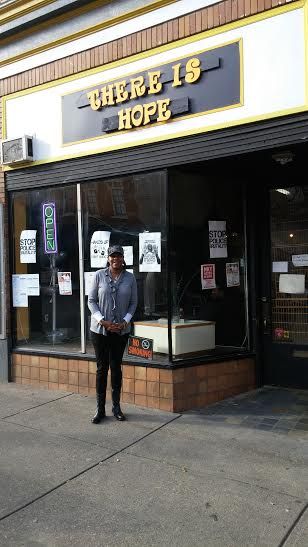 Shortly after his wife was taken away, Richard Tyler sat quietly and alone in the 4th floor lobby of the Covington courthouse. Hours earlier he had been on the witness stand, testifying on his wife's behalf. They opened their stores downtown so that it could be a ministry, he testified. He and his wife are Christians and the store would offer an opportunity to spread the word, and to bring access to food to an area of Covington that needed it. After the raid on the store and the arrest of his wife, There Is Hope opened in one of their retail spaces, and for a short period of time offered homeless people a place to drink coffee and watch TV in a spot that Phyllis Tyler had previously sold hair. Richard Tyler said on the stand that he was a clumsy, negligent, novice businessman who would have done a lot of things differently if he were starting a business now.
Whether Phyllis Tyler would fight on through the appeals process is not yet decided, but Richard Tyler said it was likely.
He did not want to say anything else.
Written by Michael Monks, editor & publisher