Premium Content
Months After Fire, Residents Return to Golden Tower
Mon, 05/14/2018 - 10:18
RCN Newsdesk
This story has been updated to include comment from the Housing Authority of Covington.
Residents of Covington's Golden Tower returned home Monday morning, months after a fire forced an evacuation and move.
The subsidized residential building on 11th Street is owned and managed by the Housing Authority of Covington.
A small fire broke out on February 22, triggering the sprinkler system. While the fire was confined to a mechanical room, the damage was enough to force nearly three months work of work, a period of time that forced residents to live somewhere else.
Some residents stayed with family, while others were boarded in Covington hotels like the Holiday Inn, the Radisson, and the Best Western.
On Monday, TANK buses brought the residents back home.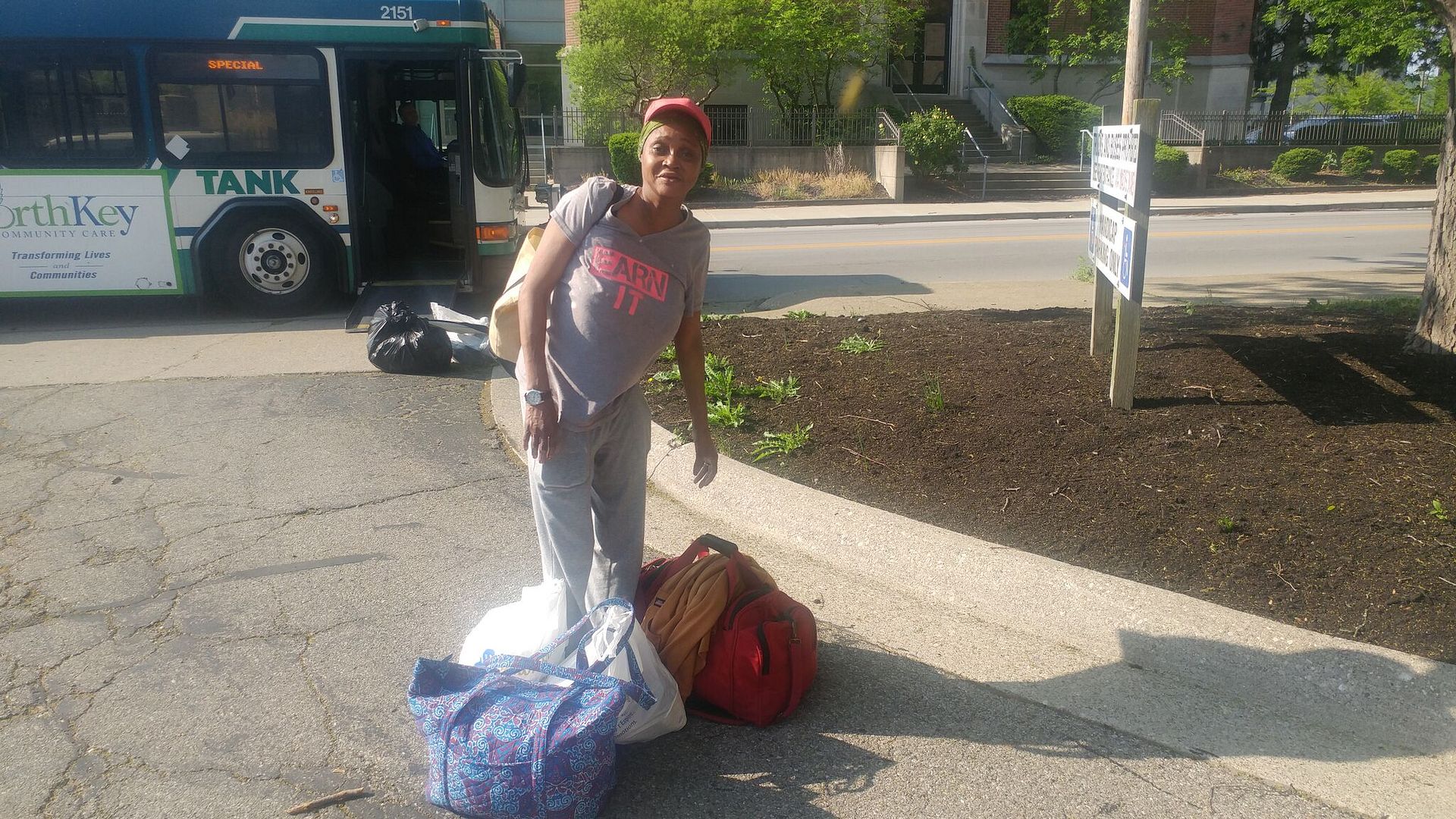 "I made it through. I'm all right now," said Mary Ann Hunt, a resident of the Golden Tower for the past three-plus years. She stayed at the Best Western during the building's repairs. "It was great. They took good care of us.
"I'm glad to be home where I can cook my own food, get ready, and go to sleep."
Kenton County's director of emergency management Steve Hensley oversaw the coordinated effort to bring the residents back.
More than 100 residents were displaced.
"Today is the big day, all the repair work has been done, and they are being relocated back home," Hensley said. 
The county worked with TANK for transportation services, which deployed three buses to move the residents home to the Golden Tower. 
"The residents are excited and tired. They are happy to get home, however, there is a little anxiety associated with moving back in and with what the condition of the building is going to be, and that transition back home," Hensley said. "It's been a considerable amount of time for them to be displaced."
The River City News reached out to the Housing Authority of Covington for comment.
"We are so excited that our residents are able to return back to their homes," said Jeff Rieck, executive director of the Housing Authority of Covington. "They have been extremely patient and understanding and I couldn't ask for a more wonderful group of people to serve. 
"We are also thankful for the many partners that have assisted us in getting through this event. We could not have succeeded without them! I am also thankful for my wonderful staff in their hard work and dedication in their extra efforts and sacrifices they made in assisting our residents in ensuring their comfort and safety. I am extremely proud of them!"
Rieck said the Housing Authority is still tabulating expenses and does not have a final number to release yet.
-Michael Monks, editor & publisher