Premium Content
Mainstrasse Parking Contract to Be Extended; Hilltop Development to Proceed
Mon, 10/08/2018 - 14:46
RCN Newsdesk
The Covington city commission is expected to extend its valet parking contract with Tri-State Valet and Covington FC III, LLC.
The company serves Mainstrasse Village, with a decision to add valet services following the removal of a surface parking lot to make way for the new Riverhaus apartment project. A parking garage is part of that project, but a wet winter and spring slowed construction progress.
When the city commission first voted to extend the valet parking contract in June, Riverhaus was said to anticipate a mid-October opening.
But more bad weather led to more delays.
The city pays between $1,250 and $1,800 each month to subsidize the valet service. Developer Flaherty & Collins, based in Indianapolis, also subsidizes the parking service.
In June, the valet cost was raised to $9 per vehicle, with a $3 subsidy per car from the city.
The contract was originally set for eight months.
Meanwhile, the former site of Gateway Community & Technical College on Amsterdam Road along the Covington-Park Hills border continues to become a greener site for forthcoming development.
Joshua One and Paul Zeltwanger, who developed The Views hillside project along Pike Street in Covington, plan to bring 82 single family homes to the former Gateway site. It will be known as the Park Point subdivision.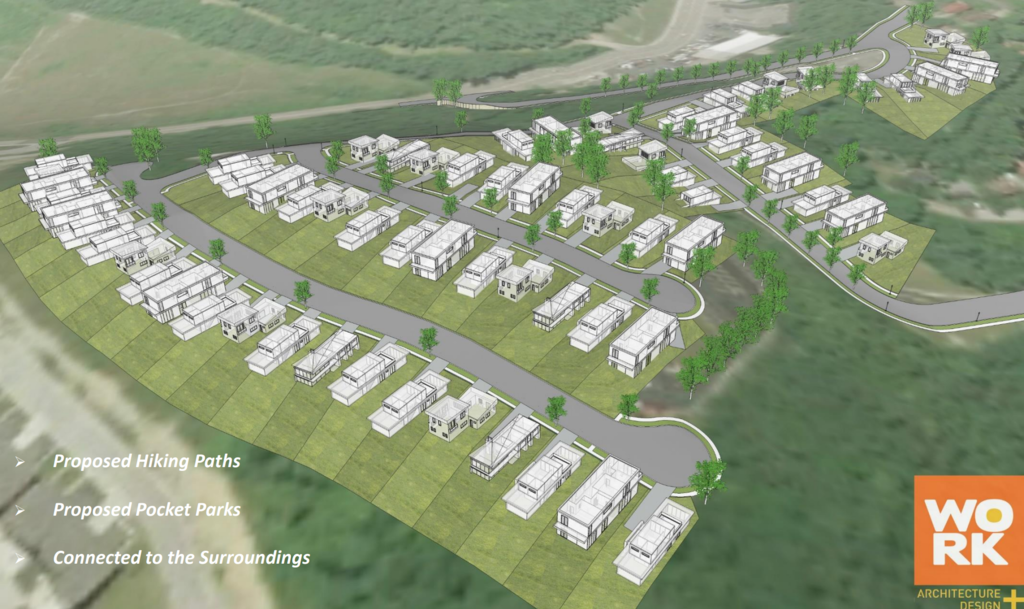 The City of Park Hills recently agreed to reopen Old State Road to emergency and maintenance vehicles only, a contingency for Covington's full approval.
Commissioners will hear the first reading of the zone change ordinance at Tuesday's legislative meeting.
Covington will also be putting out a new bid for emergency radio systems as Kenton, Campbell, and Boone counties look to wrap up  a multi-year project of moving emergency radio systems from analog to digital.
Police Chief Rob Nader said the city had budgeted $4.3 million for the necessary upgrades to the system.
The digital system will now allow departments and cities to communicate over radio, something they currently are unable to do consistently or, sometimes, at all.
The Covington city commission meets Tuesday at City Hall, at 6 p.m.
Written by Carrie Crotzer, RCN contributor
Top image: Rendering of Riverhaus (RCN file)