Photos: A Couple Covington Buildings Get Facelifts
Sun, 06/02/2013 - 07:17
RCN Newsdesk
A couple of buildings in high-trafficked parts of Covington have been spruced up. The Promenade Palace at Ritte's Corner in Latonia got a new facade and a different shade of paint but retained its recognizable dancing silhouettes. You can see a "before" picture attached to this article at left. It is the blue building, second from the front on the right side of the photo. Here is the updated look:
Another building getting a fresh new look is this one that was once part of a furniture store on Madison Avenue near Nineteenth Street. These "before" pictures were snapped during a walking photo tour of Madison Avenue between Twelfth and Twentieth Streets to demonstrate the highs and lows of that highly trafficked stretch of road.
The building has a fresh coat of paint and houses a Cricket phone store.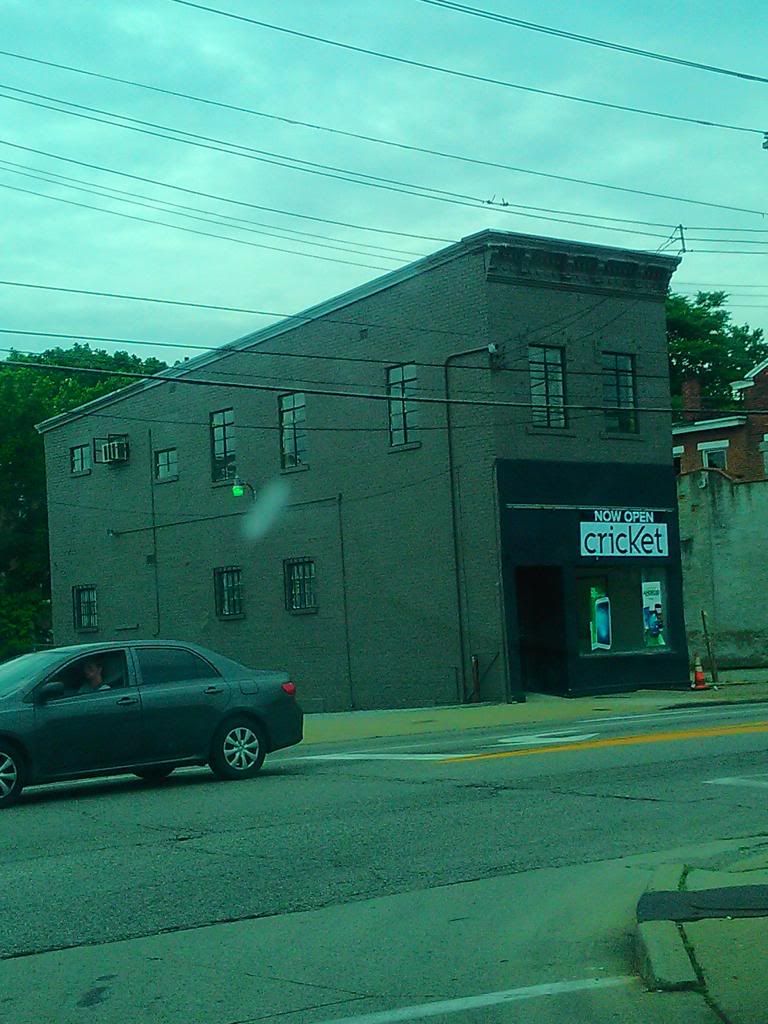 Photos by Michael Monks, editor & publisher of The River City News