What's Covington Selling on Craigslist? Old Muffler, Sword, & More
Mon, 06/03/2013 - 06:55
RCN Newsdesk
Every Monday The River City News will take a look at some of the more unique items that Covington residents are selling on Craigslist. Here is this week's round-up:
CHIMNEY TOP
Because don't you want a chimney top from someone else's house? The piece is pictured at left and here is the listing description:
This is an old chimney top removed from our roof, It's like a ceramic material, not real sure, and has a slight crack (about 5", but, is barely visible), on the top of one side, I tried to get it to show well in the first few pics the rest of it is in great shape. It's 24" tall, 9" across the top, and 13" across the bottom. You can contact me @ 859-363-6425, with any questions, or to pick it up.
SPINNING BOOZE DISPENSER
No party is complete without this:
This is a spinning booze dispenser. It will hold 4 bottles of any size. It will deliever a single shot with each push of the dispenser. This is a great item for any bar owner.
PERSONAL PROTECTION EQUIPMENT
Out on the rough and tumble streets of the city, you need all the help you can get:
Personal Electrical Shock Protection - Like new. Salisbury Rubber Insulating Gloves with Sleeves, Glove Liners and Bag. Asking $80.00/ OBO Call Steve @ 859-912-9606 for more details.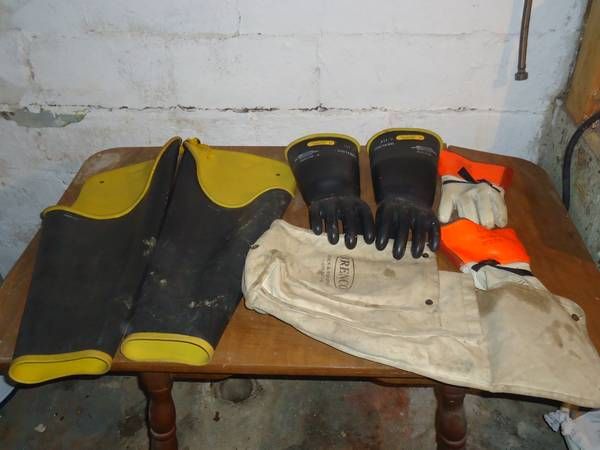 TOLEDO SWORD
Who needs personal protection equipment when you could just walk around carrying this thing:
toledo sword made in spain between 1900-1915 sword has toledo markings orginal leather scabard with correct bezal caps blade is damn neer perfect. has a few leather issues but is complete and orginal $150 obo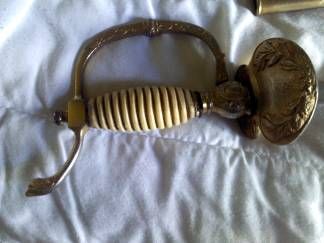 OLD MUFFLER
This has some life in it still, apparently, but it would make a better conversation piece on your coffee table, if you ask me:
I have a cat back exhaust system that was removed from my personal 2007 Toyota Tacoma TRD 4 door pickup. I replaced it with a Flowmaster system. There are no known issues. The installed told me he believed I should hold on to it, because there are atleast 5 years worth of use in it even. he said I should reuse it after the Flowmaster rusts out.
PLAYBOY SWIZZLE STICKS
If you buy the spinning booze dispenser referenced above, why not collect these vintage accouterments of sexiness to complete the ultimate party:
These are (24) Playboy Swizzle Sticks. I believe that they are from the late 70's. The first $24.00 gets the lot.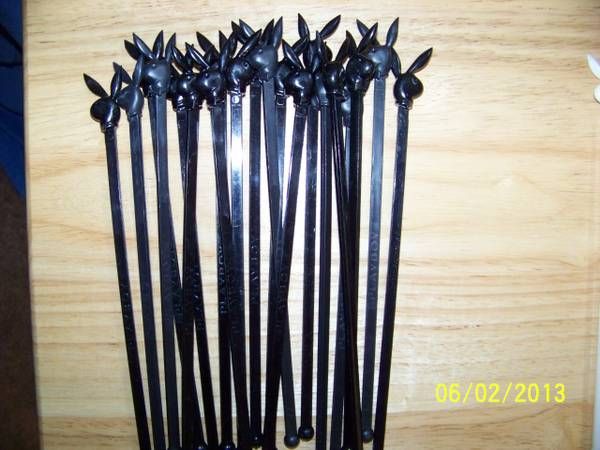 BIG FISH TANK
Pair this big fish tank (with stand!) with the Toledo sword and the party supplies and you will have the best bachelor pad in all the land:
it has everything you need just missing fish.... 859 835 2862 ($350)
But how did the fish go missing?
Join us at Facebook, Twitter or email RCN!