Week in Review: June 10 - 16
Mon, 06/17/2013 - 14:09
RCN Newsdesk
At The River City News you get More Covington News Than Any Other Source. Here's a look back at the week that was and all the headlines from our city:
SUNDAY
BODY FOUND IN OHIO RIVER NEAR VILLA HILLS, MAY BE COVINGTON JUMPER
A body found floating in the Ohio River on Sunday is believed to be a man who jumped from the Suspension Bridge. Click Here
TRAILS PROJECT MOVES FORWARD WITH 3-2 VOTE & OTHER NOTES FROM CITY HALL
By a vote of 3-2, an outdoor project will move into its second phase. Why the dissenting votes baffled the mayor & city manager -- at the link: Click Here
PHOTOS: GOETTAFEST IN MAINSTRASSE VILLAGE
Photos: GoettaFest in Covington's Mainstrasse Village. What a great weekend there! Click Here
SATURDAY
RIMA'S DINER TO RE-OPEN IN DOWNTOWN COVINGTON
A diner that has been closed for several years will be reopening amid all the new developments coming Downtown. "I've had so many people tell me how they miss Covington and so forth and the business is there and the people are great down there." STORY: Click Here
SIDEBAR RESTAURANT CLOSING
A Greenup Street restaurant will close its doors for good this week. Click Here
UK HAS TOP-3 RECRUITING CLASS... IN FOOTBALL
Hey, Kentucky fans, did you know that the Wildcats have a top 3 recruiting class? ...In football? No, you're not drunk. Click Here
FRIDAY
COUNTY ATTORNEY: CITY COMMISSIONER HOLDING OFFICE ILLEGALLY
Covington City Commissioner Michelle Williams must vacate her seat immediately, County Attorney says. Plus, a fellow city commissioner with his own criminal record calls for compassion. STORY: Click Here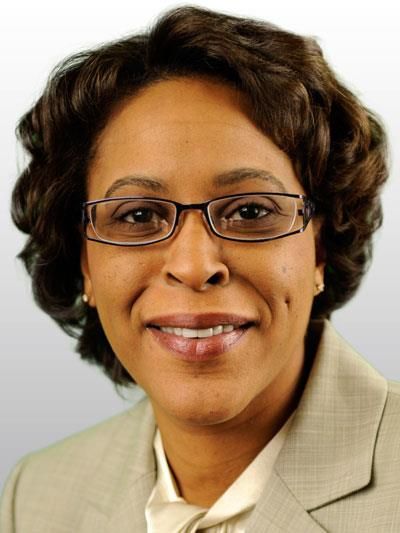 ENQUIRER SUGGESTS FORMER COVINGTON MAYOR FOR CINCINNATI'S TOP JOB
Would former Covington Mayor Chuck Scheper be a good Mayor of Cincinnati? The Cincinnati Enquirer thinks so: Click Here
SIGN PROGRAM FOR BUSINESSES LIKELY COMING TO COVINGTON IN 2014
With $350,000 in its pocket, a cool project that aims to create better signs for businesses is likely coming to Covington. STORY: Click Here
COVINGTON LATIN GRAD IS NAMED FULBRIGHT SCHOLAR
Congratulations to the Covington Latin School grad who was named a Fulbright Scholar! STORY: Click Here
TWO SURVEYS FOR COVINGTON RESIDENTS: PLACE MATTERS & TRAILS PROJECT
Two surveys for Covington residents -- check them out at the link: Click Here
THURSDAY
COVINGTON COMMISSION SPLIT ON PART-TIME EMPLOYEE'S APPOINTMENT, SALARY
 "I have some serious concerns about this." The city commission was split over a change for the city engineer. STORY: Click Here
COVINGTON AWARDED FUNDS FOR RIVERFRONT COMMONS, STREET WORK
The city was awarded more than $1.5 million for three projects through the OKI Regional Council of Governments. Where the money is going -- at the link: Click Here
VIDEO: AWESOME COLLECTIVE OF COVINGTON LAUNCHES FUNDRAISING CAMPAIGN
Have you seen this great video that showcases Covington? It also draws your attention to a fundraiser that would help an organization that works to celebrate the "awesomeness" of Covington. STORY: Click Here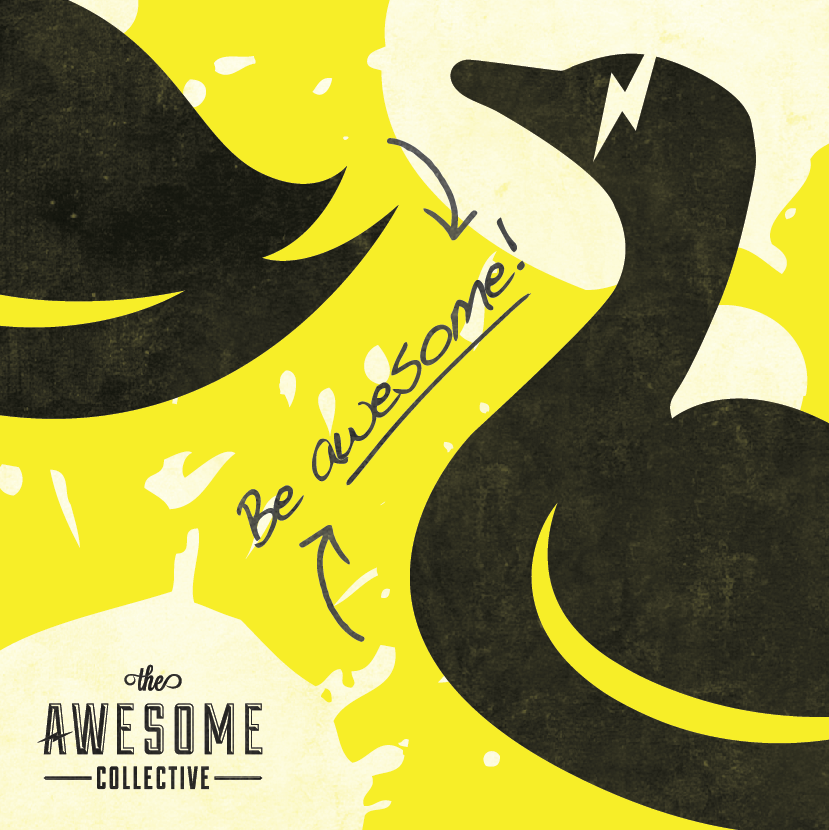 DHL'S GLOBAL HUB AT CVG CELEBRATED WITH GOVERNOR
"DHL Express is a valuable resource in the Commonwealth, not only for our strong logistics network, but in particular for the northern Kentucky community, which has benefited from the company's continued investment and development," said Gov. Beshear. "DHL's partnership with the Cincinnati/Northern Kentucky International Airport and with our state has created economic growth now and for years to come." Click Here
WEDNESDAY
Mayor Sherry Carran and Michael Monks of The River City News were interviewed by a reporter from Japan. Here's the post from RCN's Facebook page:
A reporter from Japan was in Covington on Wednesday working on a story about the impact the closure of the Kentucky Post has had on the region. He spoke with Mayor Sherry Carran about the impact on government, information dissemination, and elections, and also chatted at length with The River City News on how this little rag is working hard to fill as much of the gap as possible. The Japanese paper is working on a series of journalism-related news as it prepares to turn 140 years old. They still put most of their news in print and not online, the reporter said. It was very cool stuff!
I-471 TRAFFIC TO BE PRETTY ROUGH FOR A WHILE
Do you use I-471? Traffic could get funky in the coming days: Click Here
COVINGTON'S JOE MEYER RETIRES AS STATE EDUCATION SECRETARY
Covington's Joe Meyer will retire from his post as Kentucky's Secretary of Education & Workforce Development. STORY: Click Here
TUESDAY
COVINGTON COMMISSIONER'S CRIMINAL RECORD INVESTIGATED
A story that took a very serious turn on Friday was made public a few days prior when it was revealed that Covington City Commissioner Michelle Williams could face removal from office over a list of criminal offenses from her past, including a military court martial. Click Here
NEW DOWNTOWN COVINGTON CLOSER TO REALITY
It's time get excited, folks. The Downtown Covington you've been dreaming of is about to get rolling. All the details: Click Here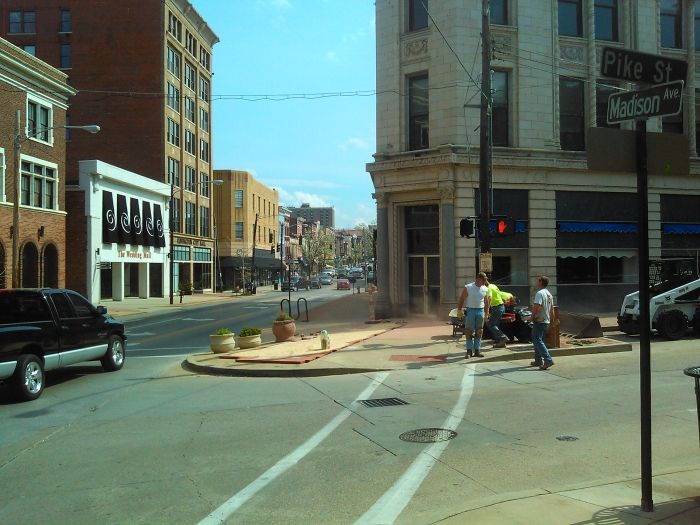 LATONIA ROBBER, HUSBAND & WIFE DRUG DEALERS CONVICTED IN COVINGTON
Convicted in Covington: Man who robbed a Latonia store; Husband & wife drug dealers; And a woman who helped dump human remains off Hands Pike. RCN's weekly chat with Kenton County Commonwealth's Attorney Office's Rob Sanders -- is at the link. Click Here
CRASH ON 3-L HIGHWAY SENDS WOMAN TO HOSPITAL VIA HELICOPTER
Woman taken by helicopter to hospital after crash on 3-L Highway. Photo: Click Here
PHOTOS: 40,000 LBS OF SWEET POTATOES DROPPED, DELIVERED IN COVINGTON
Photos: 40,000 pounds of sweet potatoes dropped & delivered in Covington. Click Here
MONDAY
STATE POLICE BUST UP $1 MILLION HEROIN, PILLS OPERATION AT BUS STATION
$850,000 worth of heroin will never make it to the streets thanks to the Kentucky State Police who made a big bust at a Greyhound Bus Station. Click Here
INDICTED: KENTON CO. GRAND JURY REPORT, JUNE 10
Accused drug traffickers, burglars, and more top the Kenton County Grand Jury Report. See who's facing felony charges -- at the link: Click Here
COVINGTON CITY MANAGER, FINANCE DIRECTOR APPEAR ON TV TO DISCUSS BUDGET
Covington's ambitious, "historic" proposed city budget discussed on TV show over the weekend. Watch it: Click Here
STATE GRADUATION RATE IS THIRD MOST IMPROVED IN NATION
Kentucky's high school graduation rate improves more than twelve percentage points from 2000 - 2010. STORY: Click Here
KY TOBACCO FARMERS WIN UNEXPECTED BATTLE IN DC; STATE CHEWING TOBACCO TAX LOWERED
What do you think about Kentucky's lowering of the tax on chewing tobacco? Plus, KY tobacco farmers win a battle in Washington, DC. STORY: Click Here
WHAT'S COVINGTON SELLING ON CRAIGSLIST? DIAPERS, TOILETS, AND MORE!
It's time for our Monday Morning Treasure Hunt. What's Covington Selling on Craigslist? Port-a-potty, toilet tank, diapers... a theme? Click Here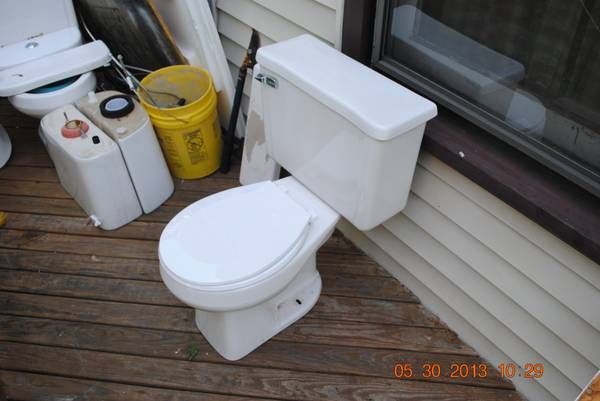 Thanks for joining The River City News this week for More Covington News Than Any Other Source! Join us at Facebook, Twitter or email RCN!