Bike Thief Caught on Camera at Covington Restaurant
Fri, 06/21/2013 - 16:54
RCN Newsdesk
Someone was caught on surveillance camera stealing a bike from the back of Wunderbar, the German-themed restaurant at the corner of Lee Street and MLK Blvd.
In one screen shot from the surveillance camera, the suspect is seen wearing a reflective vest but by the time he is seen in another screen shot behind the restaurant at around 1:15 a.m. Friday, the vest was gone and he was shirtless. 
The restaurant put out some details on Facebook. They think the male suspect is in his late twenties to mid thirties with a shaved head, some facial stubble, and several tattoos on his left shoulder and arms.
They also think the man came from the Pike Street or Mainstrasse Village area prior to the theft.
The man made off with a black mountain bike.
If you see the suspect or the bike, call Covington Police emergency dispatch center at 859-356-3191. Wunderbar's number is (859) 815-8027.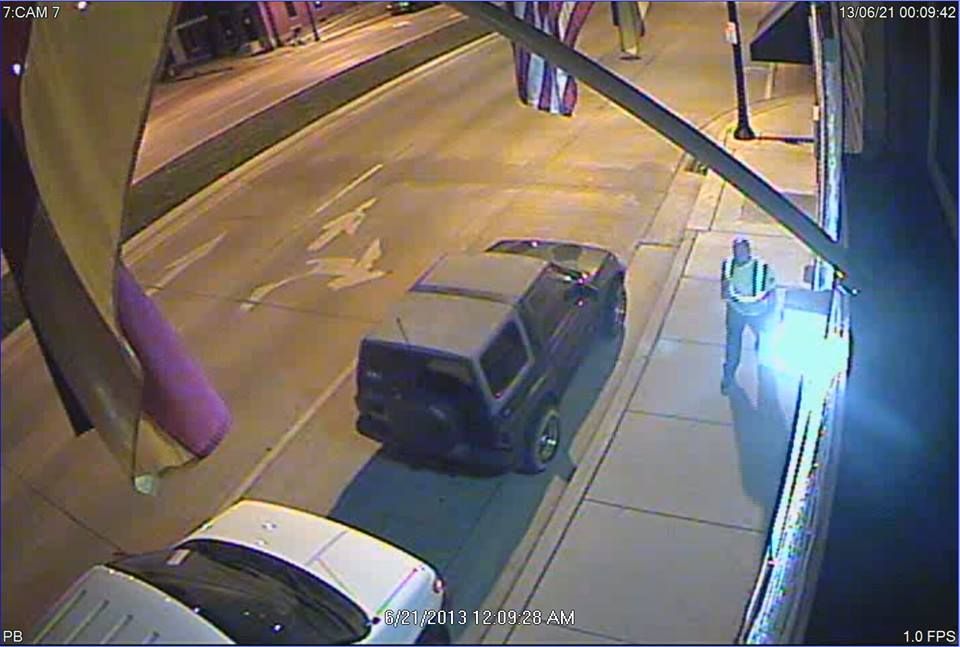 Follow The River City News on Facebook, Twitter, or email us.