What's Covington Selling on Craigslist? Beer Pong Table & More
Mon, 06/24/2013 - 06:48
RCN Newsdesk
Every Monday The River City News will take a look at some of the more unique items that Covington residents are selling on Craigslist. Here is this week's round-up:
DREAMCICLE FIGURINES
Come on, you know you need to complete your knick-knack collection with these Dreamcicle figurines. The seller claims to have more than fifty of them and you could have the whole lot for less than their eBay value:
This collection is worth well over $500 on Ebay I would like to get a reasonable offer for the whole lot.
Also will sell individual pieces but a minimum of $20 purchase. Otherwise it's not worth the time to meet and look through them all.

Huge Collection with over 50 figurines from the miniatures up to the larger 12" ones. Music Boxes, plates, and more.

The pics only show a portion of the collection.
Great opportunity to pick up fillers for your collection or get inventory for ebay, store, or flea market.

I have a number of items for sale. Search for TT&M to see my other listings 
If this can still be seen on CL then we still have it, I will delete immediately upon sale of item.
BEER PONG TABLE
Even though you can pretty much use any table to play beer pong, why not look like a professional frat boy and get the official one? This one could be yours for $60:
It has cosmetic damage but still work perfect.
folds up so it easy to transport!

PICKUP but if it close enough i can drop it off!
THE GAME THAT TIES YOU UP IN KNOTS!
Maybe Beer Pong isn't your game and you're more of a Twister man? Well, here ya go:
New twister game $8

New skylander $6
GET FIT ON A FATBOY
Looking to shed a few pounds for summer? Start biking on the Fatboy Vegas, yours for just fifty bucks:
Nice vintage Fatboy Vegas from the 90s, red, all original, even the tires.
Good conditon, I ride it all the time, great addition to any collection, or restore.
CASH ONLY
859-409-870four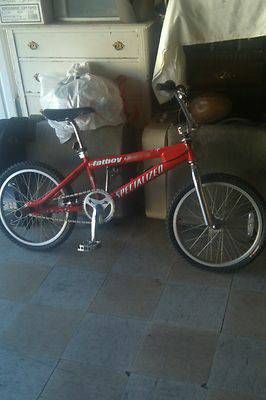 AND THEN THERE'S THIS...
Your house isn't anywhere near a home until this thing is hanging from the wall:
i have a older picture of a women holding a broom,(that's the name of it) pictures will show you. its in good condition and we have no need for it anymore, its just hanging on the wall. if u have any questions on it just call me at 859-307-7010 my name is tiffany. no trades,no money orders,no cashier check. CASH ONLY.