Covington Residents Still Cleaning Up After Flooding
Fri, 07/05/2013 - 07:06
RCN Newsdesk
The heavy rains and flooding that hit Covington on Monday have left lingering effects and residents are keeping a watchful eye on the sky as even more rain is expected to continue falling.
WLWT visited the mess on Twelfth Street, a part of the city hit particularly hard:
Water rose to several feet above 12 Street near Interstate 75. 

"I lost everything from elementary school all the way to college – all of my college papers, all of my photos from family," (Heidi) Cummings said. 

Cummings said floodwaters were about 3 feet deep in her basement, leaving irreplaceable belongings to float in the muck. 

She said her furnace and water heater were also damaged when the storm drains backed up outside her house, and she's had to hire a cleanup crew. 
Watch the video report: WLWT
(See previously: Debate continues over responsibility for clearing Covington drains)
(See previously: Covington residents react to flooding, heavy rainfall)
On Thursday, even more rain came down on the city completely flooding Pioneer Park in South Covington when Banklick Creek overflowed (pictured at top and below). City workers were spotted on the July 4 holiday hard at work responding to rain-related emergencies. Meanwhile, multiple drains along Twelfth Street and Pike Street remained clogged as of Thursday night (see pictures below).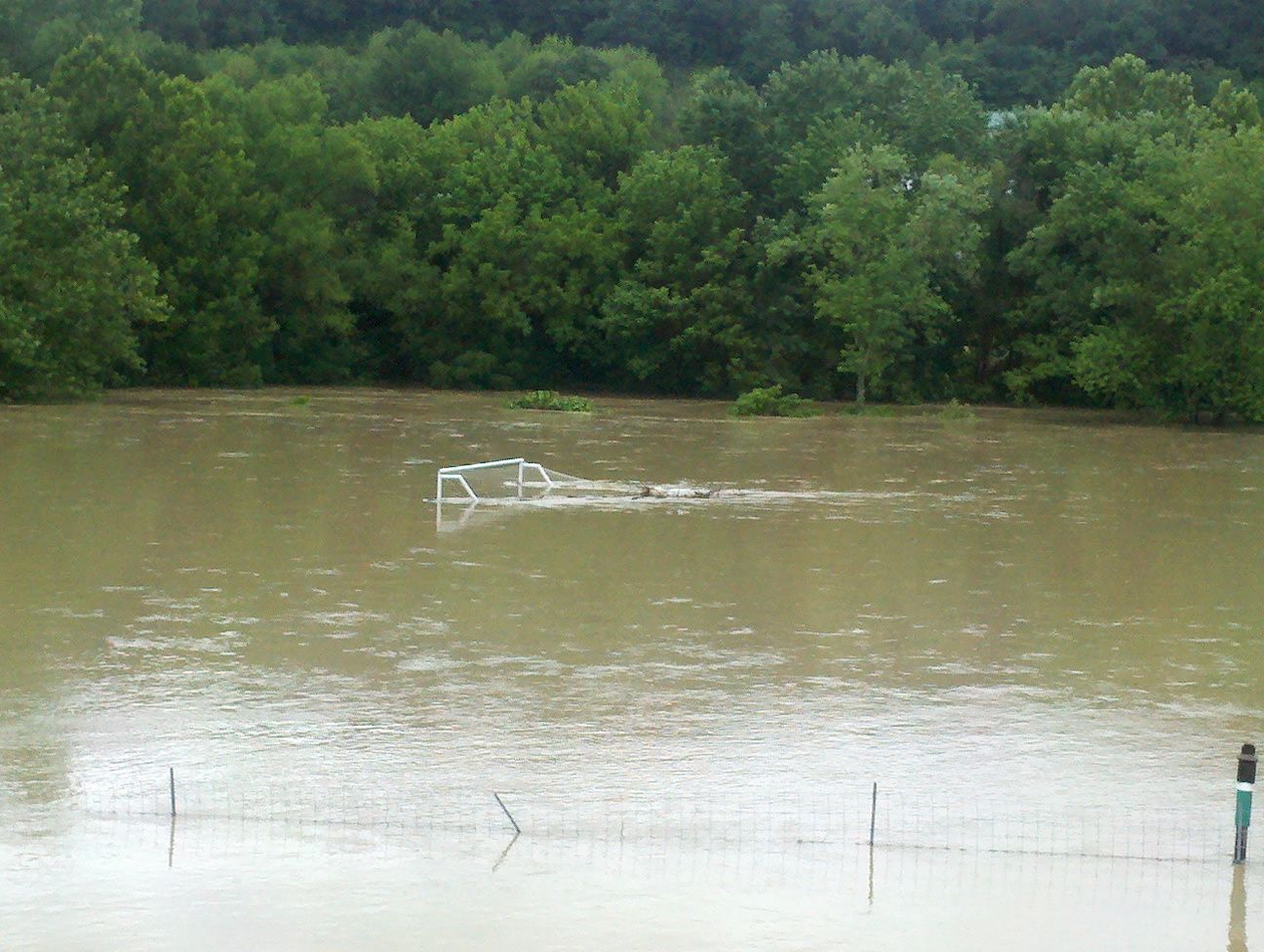 Pioneer Park in South Covington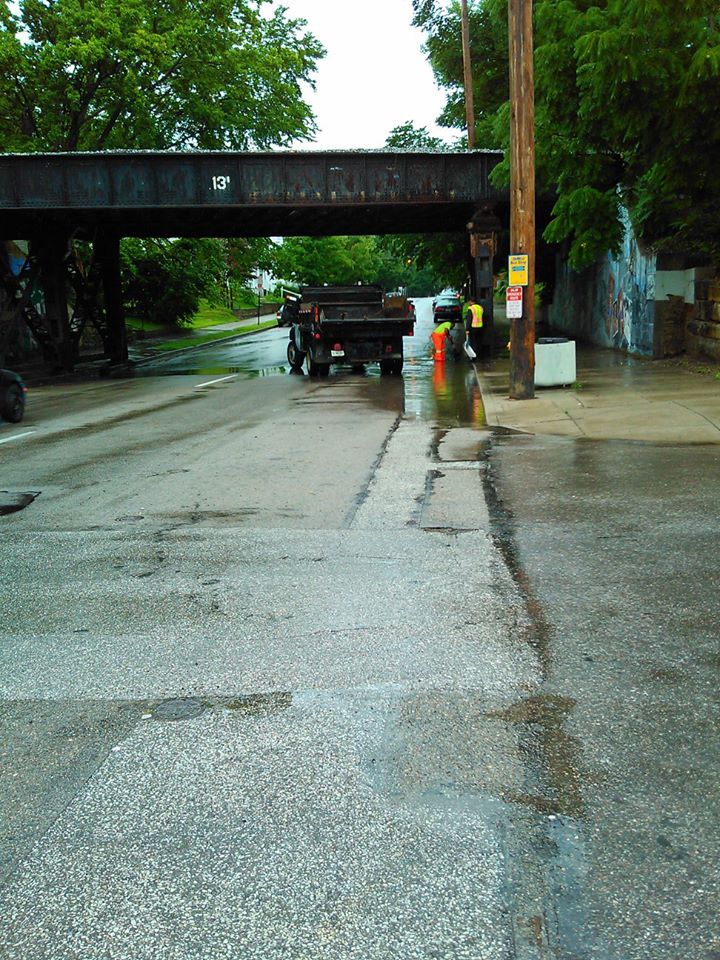 Covington city workers on the job at 17th & Greenup Streets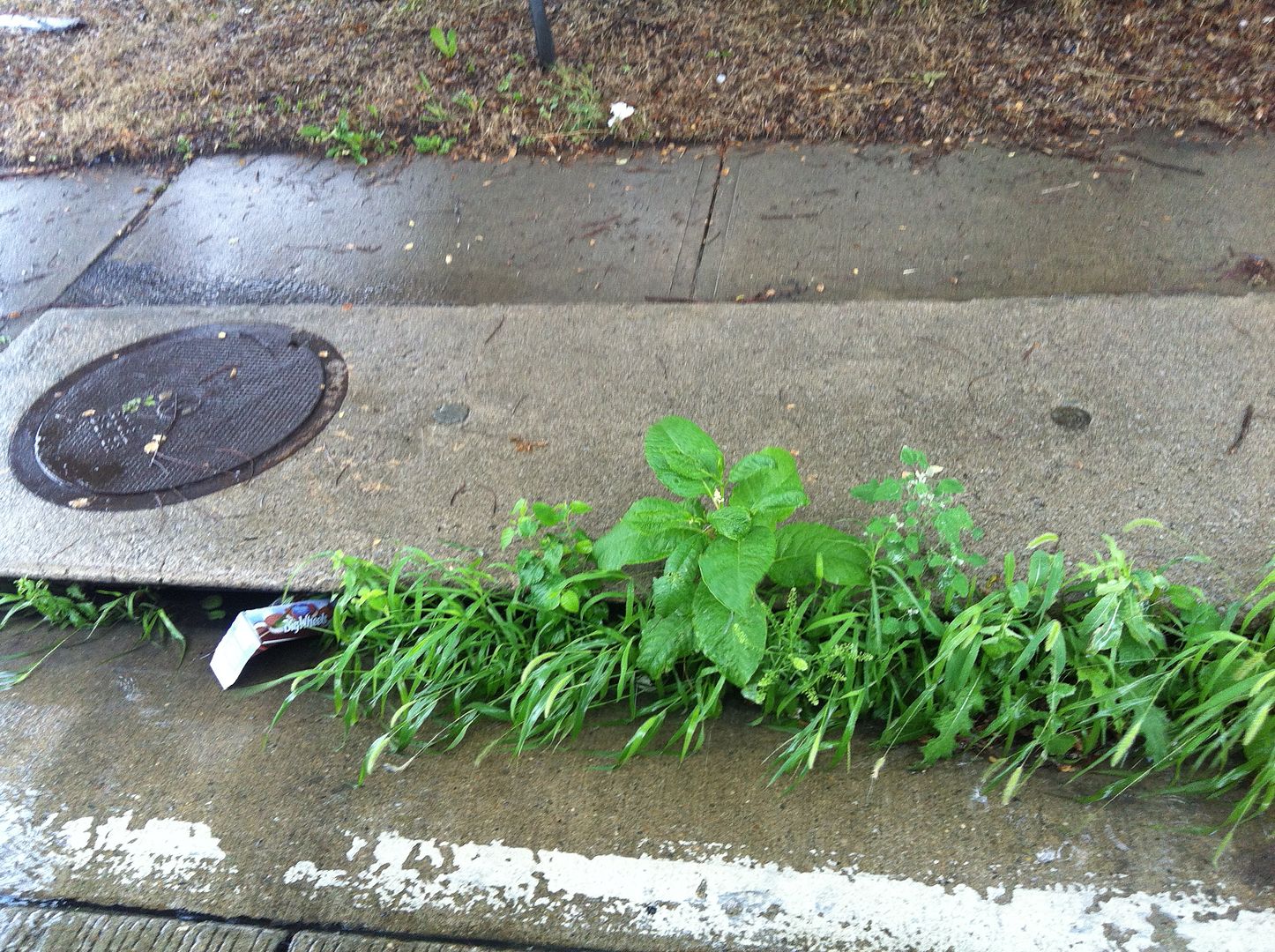 A drain near the old Jillian's site on Twelfth Street
Drain at corner of Pike & Bullock