NKY Pride Fest in Covington's Goebel Park
Sat, 07/06/2013 - 09:22
RCN Newsdesk
NKY Pride Fest 2013 will go on as planned in spite of the heavy rainfall on Saturday morning. It begins at noon and ends at 7 p.m.
The 5K PRIDE Run scheduled for Saturday morning was canceled.
On Friday night, participants hit the streets for a six-mile bike ride through the river cities, part of the theme "Ride. Run. Crawl." this year.
GLBT bars in the area like Rosie's Tavern and 701 in Mainstrasse Village, Pike Street Lounge on Pike Street, and The Crazy Fox in Newport are open for celebrations, too.
On Sunday, organizers have put together a Pride Brunch at the Radison 360 revolving restaurant.
T-shirts pictured at left will be available for purchase at Pride Fest.
Photos from the bike ride via NKY Pride:
The Pride Ride, sponsored by the Northern Kentucky Health Department, begins at Goebel Park in Covington.
A stop at Home Style in Bellevue.
A stop at Interior Visions in Bellevue.
The bikes are blessed at St. John's United Church of Christ in Newport.
Getting the mustache treatment at Soller Fitness in Covington.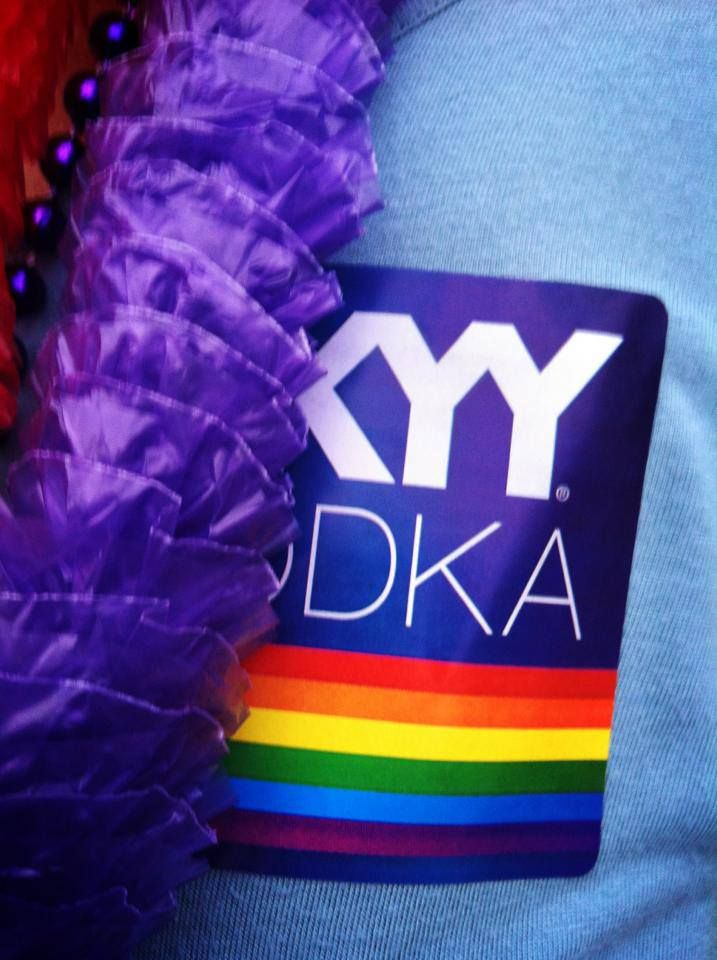 Getting "stickered" at The Purple Monkey in Bellevue.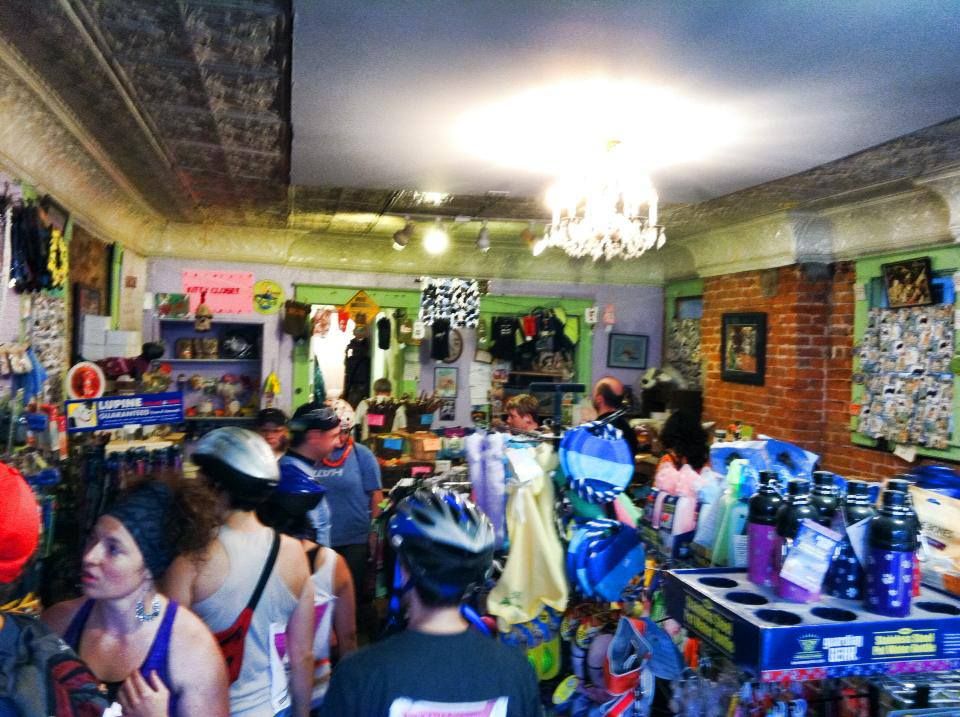 A stop at Strasse Dog in Covington.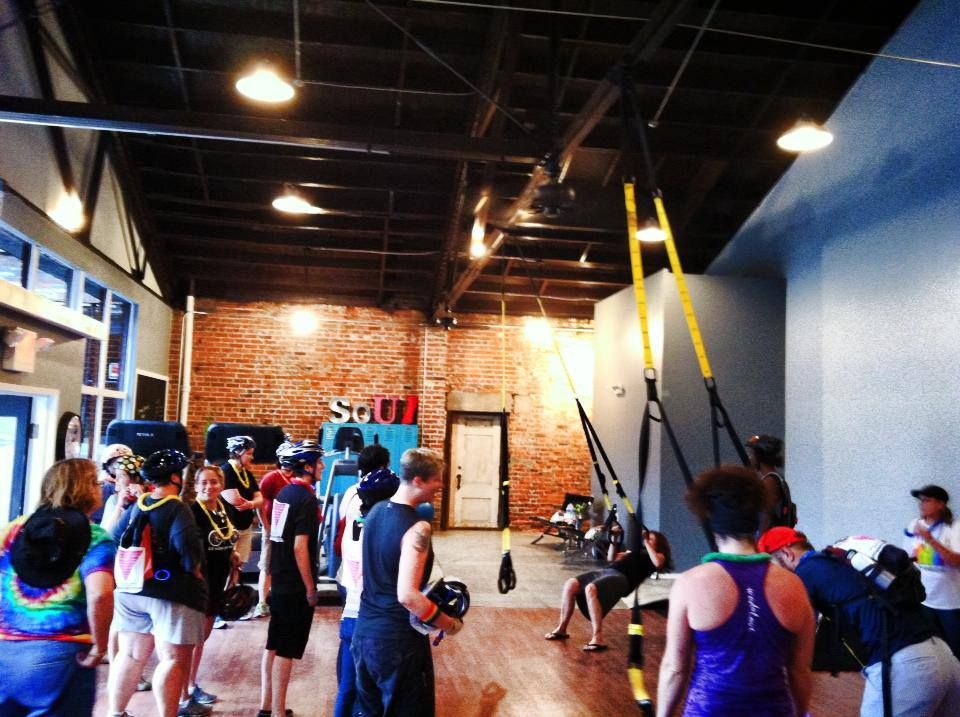 A visit to Soller Fitness in Covington.