Game-Changing Projects Announced South of MLK in Covington
Wed, 07/10/2013 - 08:27
RCN Newsdesk
A part of Covington that was long a wasteland in terms of new developments is set to get a full body makeover.
Two long-vacant, blighted sites will be part of a pair of transformational projects that will bring new life, new jobs, and new revenue south of Martin Luther King Boulevard along Madison Avenue.
On Tuesday night the Covington City Commission approved an order/resolution authorizing Mayor Sherry Carran and City Manager Larry Klein to execute a lease agreement with the Commonwealth of Kentucky and an agreement with the Covington-based Life Learning Center for the purchase of the former Robke Chevrolet site which will become the Northern Kentucky Career Center.
The deal also includes the redevelopment of the former Stewart Iron Works building which will be home to the Life Learning Center in a process that will eventually see the ownership of the two properties swapped.
Jeanne Schroer, executive director of the Catalytic Development Fund of Northern Kentucky, and former Mayor Chuck Scheper led the efforts to navigate the complicated deal that involves multiple agencies and millions of dollars.
"I've been in real estate for over thirty years and this has been one of the most exciting transactions I've ever worked on," said Schroer, who presented the plans to the city commission.
That presentation included details that the project would provide Covington and Northern Kentucky urban residents with services and facilities that focus on employment and economic self-sufficiency, bring productive uses to two visible but vacant and blighted buildings in an area in need of investment, retain thirty-five jobs while creating thirty-one new ones, and create an income-producing asset for Covington.
The approval by the city commission acquires the Robke Chevrolet building at 1324-1414 Madison Avenue (plus property located at 1310 Wood Street) at a price not to exceed $4.8 million in addition to the city-owned Stewart Iron Works building. The city commission also approved two leases, one with the Commownealth of Kentucky which will occupy at least 8,300 square feet and another with the Northern Kentucky Area Development District which will take up more than 10,000 square feet in the new facility to be constructed.
The Commonwealth will move its Office of Employment and Training, Office of Vocational Rehabilitation, and and Office of the Blind to the site. The NKADD will operate its "One Stop" Employment and Education Center there while also sub-leasing portions of their space to the Brighton Center, Goodwill, the Transit Authority of Northern Kentucky, and the Community Action Commission.
The Life Learning Center will move from its current space on Fifteenth Street to the redeveloped Stewart Iron Works building.
Deal started in early 2012
Schroer explained that in February 2012, representatives from the One Stop employment center approached then-Mayor Scheper to identify a new site to lease. The operation had outgrown its space at the foot of the Fourth Street Bridge. Scheper asked them to consider the Stewart Iron Works site but the building would not meet their needs. 
In March 2012, Bill Butler, the leader of Corporex and the founder of the Life Learning Center, approached Scheper about moving the Life Learning Center to the Robke site.
Scheper asked if a possible swap could be worked out, knowing that Corporex would have the development expertise to make it happen.
The properties will be swapped once each site is redeveloped. 
Schroer said that the Commonwealth is watching this project closely so that its new operations space can be used as a model across Kentucky. The center will be a model for a "functional approach" to providing educational and employment services to its clients. The "functional approach" was described as a concept that groups personnel by types of functions they perform rather than by strict department or agency divisions.
The proposed lease at the Robke site, which will be owned by the City, will be for eight years beginning at the completion of construction. Final rent, which is still subject to approval in Frankfort, will be sufficient to cover bond debt service (the City has a $15 million bond issue to cover the total cost of the acquisition and development of Robke site), all property operating expenses, will provide a reserve fund for maintenance and cash flow to compensate the City for risk of incurring re-leasing costs.
While the initial deal would be good for eight years, it would likely be for much longer than that, Schroer said.
"I want to make it very clear that this project pays for itself," she said. "This is an income-producing development. ...The anticipation is that this is not an eight-year lease but a twenty to thirty year commitment."
The City will contract with a property management firm that will maintain the grounds and parking lot. Tenants will be responsible for their pro rata share of utility expenses.
New home for learning center
The Life Learning Center will acquire the Stewart iron Works building from the City which purchased it in 2009. At its new renovated facility, the center will continue to deliver its holistic, integrated continuum of learning and care to help at-risk citizens step to their highest potential. That approach includes education, shared experiences, and tools to change their lives.
The Center will make all the improvements on its own except for the environmental remediation currently underway at the site which the City is taking care of through federal grant money.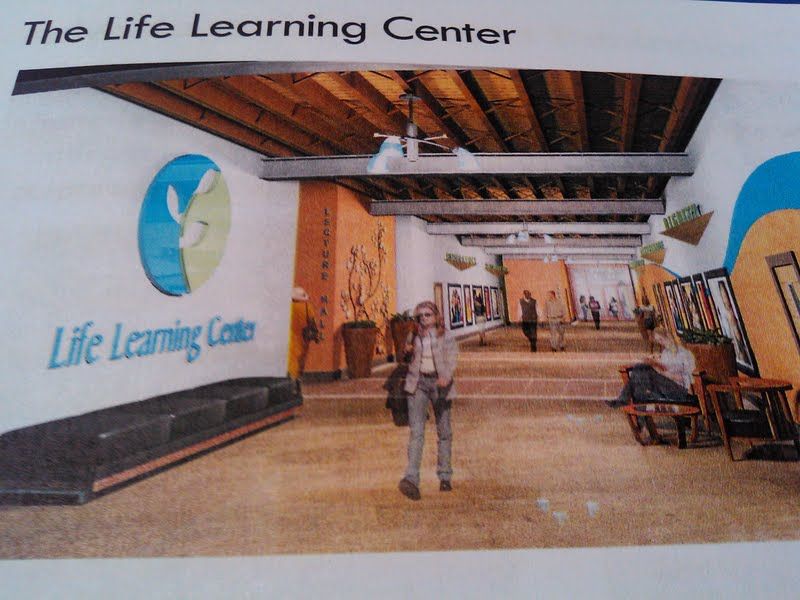 Deal passes unanimously, but with questions over legality
The city commission voted 5-0 to approve the plans but Commissioner Mildred Rains, with backing from Commissioner Michelle Williams, questioned whether one point of the transaction was legal.
"The city issued a $250,000 check that commission hasn't approved," Rains alleged.
Schroer explained that that money was not expended but rather in an escrow account, a move necessary to keep the deal moving forward.
"Anything over $20,000 has to be approved," Rains said. 
"It's not an expenditure," City Manager Klein said. 
"It's not a binding contract until the commission makes this law," said Assistant City Manager and City Solicitor Frank Warnock.
"I think your signature on anything makes it binding," Rains said.
"That is not an accurate depiction of what the law is," Warnock said.
"Commission Rains is making a good point that everybody's brushing over," Williams said. "They didn't come to us at all. They took it upon themselves and gave the money out."
"I would not agree with that characterization of events," Warnock said.
Mayor Carran explained that the projects were discussed at length in executive sessions that included both Rains and Williams and that when discussing real estate transactions, state statute allows privacy for details. "This was good faith money," Carran said of the escrow fund. "The contract was signed in good faith contingent upon approval."
"That does not clarify it," Rains said. "You've worn out the word transparency. What do you call this?"
"Success," said Commissioner Steve Frank. "If this isn't what government is for, I don't know what it's for and we're going to make money for the taxpayers on top of it." Frank also admitted that he was wrong about the city's purchase of the Stewart Iron Works building now that this deal has mostly gone through.
Rains also called it a "wonderful project", but, "I don't like the way it was handled." She said the city circumvented the law.
"Nothing illegal was done," Carran said.