What's Covington Selling on Craigslist? A Bakery, a Horse, & More
Mon, 07/22/2013 - 08:30
RCN Newsdesk
Every Monday The River City News will take a look at some of the more unique items that Covington residents are selling on Craigslist. Here is this week's round-up:
BAKERY & LUXURY APARTMENT
If you've ever wanted your own bakery or other business with a residence above it, now's your chance:
We are listing our building located in the Mainstrauss (sic) District and the highly traffic area of Pike Street in Covington.

Please see Listing #420163 at http://nky.rapmls.com/ and click on find properties. Search for North Covington, Residential, $250,000.00.

The townhouse has two decks, open floor plan with two bedrooms, two and a half baths, two ovens in the kitchen, 10 x 10 walkout deck. Master bedroom has a see through fireplace that extends into the bathroom, whirlpool, and stand up shower. 

The bakery unit has all of the equipment needed to start your own business. Ovens, 3 comp sink, hood, prep sink, refrigeration, mixer. Zoned as well for a deli or for manufacturing. 

If interested, please call Chris Landers for a showing. (859)-630-4515
This building once housed AJ Creations, a bakery with an emphasis on gluten-free goods, and then a short-lived family-owned bakery, and most recently, Grateful Grahams which has been so successful that it needs a bigger space. The City of Covington is working to keep Grateful Grahams in the city as it searches for a new space. Stay tuned for an update on that.
The building is on a short, charming block recently profiled by The River City News.
GELDING TRAIL HORSE
Here's a great way to get around town: your very own horse!
5 y/o Blue Roan grade QH gelding - $1,000.00 
13.3 HH, sound, healthy, and broke pony. He has a good disposition and may make a good 4H or contest horse. W/T/C. He stands well for farrier, grooming, and mounting. Great trail horse. You can ride him bareback or with a saddle. Feet recently trimmed, current coggins. No issues. We are only getting rid of him due to not giving him the attention he deserves. 

Asking $1,000 OBO. Please email, text or call for more information eight five nine-468-6016.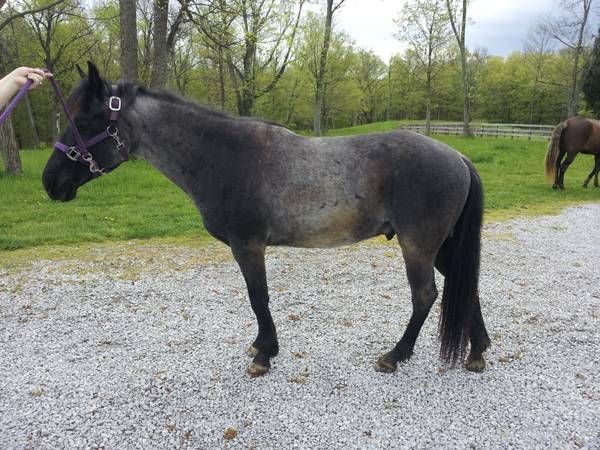 CLOTHING RACKS AND SHELVES
Need to maximize your closet space? Try these -- they're from the old Downtown Cincinnati Lazarus store, according to the seller:
These high quality clothing display racks on wheels are great for home or store usage! They originally came out of Lazarus downtown Cincinnati!

Made of real wood and stainless steel metal! They have adjustable heights and shelving. Great for a business or personal usage. Very solid, excellent quality!

Asking $100 a piece. $250 for all 3. 

Please call or email if interested. 859-750-9867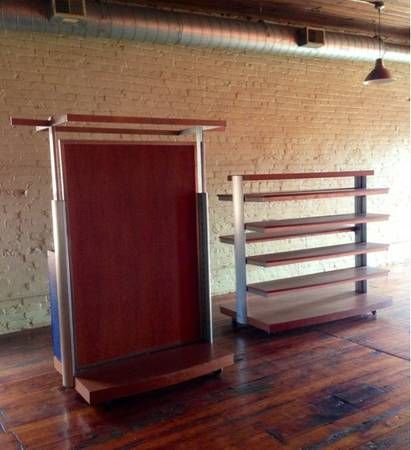 BILL WALTON AUTOGRAPHED BASKETBALL
Basketball fan? Take a shot at owning this Bill Walton autographed ball that "comes from a smoke-free home", for what it's worth:
This item is a full sized autographed Basketball while he was playing for the Portland Trailblazers. This Basketball comes from a smoke free home. Please contact me by e-mail if you have questions. Cash transactions only.
$20
WANTED: OLD BAR & NIGHTCLUB MEMORABILIA FROM NEWPORT & COVINGTON
Maybe someone out there can help this guy out:
Wanted!!! Items from any of the old Newport or Covington area Nightclubs, Bars, or Strip Clubs, (Beverly hills, Lookout House, Flamingo Club, Yorkshire to name a few). Looking for such items as, old gambling equipment, casino chips, dice, match packs, glasses, ashtrays, napkins, silverware, dishes, or any kind of items with the establishment name on it. No item to large or small. I am looking to build on to a personal collection of over 20 years, between my son and myself. Items purchased will not be resold. I can be reached by replying to this add in the form of email, or call Dave at 859-760-7444. Thank you.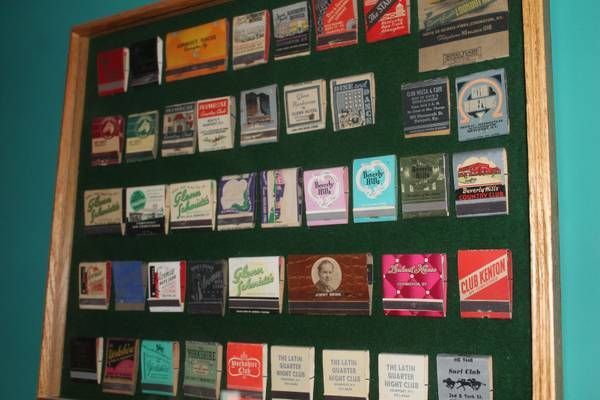 Wish I could help but all I have from a Covington bar is a Monday morning hangover. Have a great week, folks!
Join The River City News at Facebook, Twitter or email RCN!