Mold, Supervisor, Sub-Contractor Payment Issues Addressed at Covington Housing Development
Thu, 07/25/2013 - 16:21
RCN Newsdesk
EXCLUSIVE
Multiple issues at the construction site of River's Edge at Eastside Pointe have been addressed by Integral/IBG, the Atlanta-based company behind the $45 million housing development at the former site of the Jacob Price housing project.
The mix of market rate, senior, and subsidized housing is a federal Housing & Urban Development Hope VI project through the Housing Authority of Covington (HAC).
Just as the new buildings are rising at the site, multiple issues have arisen this summer, too, including a change of leadership, payments to workers, and mold growing in one of the buildings.
The River City News was contacted last week by a sub-contractor at the site late last week saying that payments worth more than $100,000 had not been received by his company and that his staff would not likely return to the site until payments were made.
Following phone calls from RCN to officials involved in the project, that sub-contractor, who asked not be named in this report, has been paid.
Integral's development director, Amon Martin, who made several trips to Covington leading up to the project, referred questions to a public relations agency the company utilizes.
Spokesman Rick White addressed the questions of leadership, mold, and sub-contractor payments.
"Often whenever we're dealing with sub-contractors who may not have experience in working with HUD funded projects, they're not always familiar with all the various paperwork that needs to be completed and that includes reports something called Section 3, which is the number of employees hired from the neighborhood, and those sort of reports," White said. "But those delays can affect payment schedules and draw downs on the funding."
"Generally speaking, whenever we're working with local folks who haven't done a housing project with HUD funding, that's not out of the ordinary."
White said the company has brought in representatives from out of town to help provide training to all of the sub-contractors to make sure that they know which forms are needed to be filled out and how to fill them out.
Reached last week, HAC's executive director, Aaron Wolfe-Bertling said that there had been some issues with contractors but that HAC was current on paying out the draws it had to send out. He explained that the way the Hope VI project is funded during construction is that money comes from HUD to HAC and then to Intergral/IBG and then finally to the sub-contractors. Those sums are referred to as draws.
Prior to payment, HAC will inspect the accomplished work and then issue the money.
"My understanding is the last time we talked to Integral and IBG is that they are current with most of their contractors," Wolfe-Bertling said, "so this is news to us."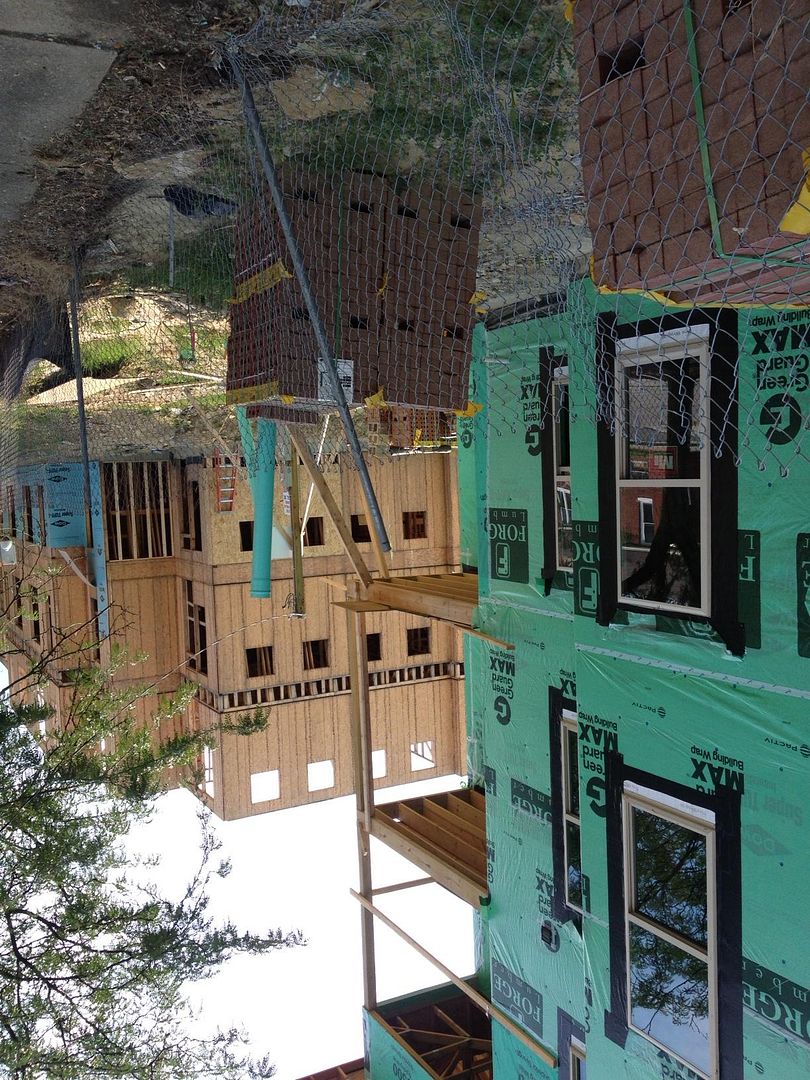 Meanwhile, during a tour of the site by neighbors in the Eastside, one visitor spotted what he or she thought to be mold growing inside one of the buildings.
White confirmed that mold was discovered inside but said that it was "harmless".
"There was an issue raised by some community folks earlier this year and it was in March that we first heard about it where somebody had spotted what they thought was mold and they thought it was some sort of dangerous mold," White said. "Some are dangerous and some are not."
"In order to alleviate concerns, we brought in a technical contractor, credentialed in examining mold on a construction site. He did a thorough exam and gave it a clean bill of health."
White said that it was a naturally occurring mold that would happen under any circumstances. While the initial mold problem was addressed, any new instances that have occurred will be treated again.
"We are in the process of remediating it and obviously before anyone moves in, it will have a clean bill of health," he said. 
White cited the overly wet winter as causing the mold.
The River City News also learned that a change in superintendent at the site has happened since the project began.
"There was some concern at headquarters in Atlanta about the speed of progress on the project so a senior person came down and did an evaluation and determined there needed to be a personnel change, so that did happen in May," White said. There is a new superintendent on site with extensive experience in a project of this sort and in this region, he added.
"We brought in some additional people to supplement but in terms of changes, there was just the superintendent change."
River's Edge is an important development in Covington's Eastside. In an interview with The River City News in February 2012, Amon Martin of Integral said, "This development is going to help change this community."
"When you stand on Greenup you can see all the way to Downtown Covington," Martin said. "That's going to encourage people to walk and to get out. This is going to be a catalyst for momentum. There are vacant lots that can be developed. It will attract homeowners. Hopefully you'll see young families, entrepreneurs come in and see opportunity."
Whereas Jacob price was entirely subsidized housing, River's Edge will intermingle low-income and government-assisted tenants with those paying market rate rents. 35% of the tenants will be HAC-assisted, 25% will low-income tax credit tenants, and the rest will be market-rate.
None of the units will be designated for certain income groups but those percentage goals will not change, The River City News reported in February 2012.
The Housing Authority of Covington received a $17 million HOPE VI Grant, to be leveraged with $23.6 million of public and private investment for residential development and $5 million in community and supportive services investment to replace the former 163-unit Jacob Price Homes.
While there have been bumps and delays, the project is moving forward, White said. 
"We're a little behind schedule but we've adjusted it," he said. "We hoped to be further along but with the wet winter being what it was, we're a little behind. We're confident and have no problems that with no problems it will be completed within a reasonable amount of time."
|
Written by Michael Monks
Photos: River's Edge at Eastside Pointe/Jerod Theobald for RCN