Week in Review: August 5 - 11
Sun, 08/11/2013 - 20:21
RCN Newsdesk
At The River City News you get More Covington News Than Any Other Source. Here's a look back at the week that was and all the headlines from our city:
SUNDAY
ECO-FRIENDLY COMPANY TO CREATE NEW LIFE FOR DAYTON MARINA
Big news for the Manhattan Harbor Marina in Dayton, KY. Read about the plans: Click Here
PHOTOS: MAINSTRASSE VILLAGE CAR SHOW
Take a look at the hot rods that brought tons of people to Mainstrasse Village on Sunday. Photos from the Mainstrasse Village Car Show -- at the link! Click Here
THE BUZZFEED ARTICLE THAT WAS NOT WELL-RECEIVED IN CINCINNATI
How can you tell someone is from Cincinnati? Not with the help of this Buzzfeed article that upset more than a few people on the north side of the Ohio River. Check it out: Click Here
SATURDAY
COMMISSIONER CALLS FOR KENTON CO. ANIMAL SHELTER TO BE "NO-KILL"
Should the Kenton County Animal Shelter become a "no-kill" facility? A County Commissioner says yes and is urging action from the fiscal court. Click Here
THREE PROPERTIES ON MADISON AVENUE TO BE AUCTIONED
Three Downtown Covington properties are headed for the auction block. Details: Click Here
WOMAN GIVES BIRTH AT LOUISVILLE KOHL'S, BABY DIES
A baby is found dead inside the bathroom of a Louisville Kohl's store after a woman gives birth there and leaves. Click Here
FRIDAY
LINCOLN GRANT BUILDING TO BECOME RESIDENTIAL WITH SUPPORT SERVICES
An historic building will become residential -- with a twist. It will help people and families that have relied on public assistance to become more self-sufficient while getting an education. STORY: Click Here
GATEWAY COLLEGE TO OFFER COVINGTON-BASED PROGRAM 100% ONLINE, NEW FOUNDATION BOARD MEMBERS NAMED
A college program offered in Downtown Covington will now be offered 100% online, too. Click Here
RICK ROBINSON: CHRISTIE MAY BE STAPLE OF OUR POLITICAL DIET, BUT PAUL COULD EAT HIS LUNCH
Sen. Rand Paul & NJ Gov. Chris Christie have a public war of words. NKY author Rick Robinson offers his take (and he offers you a free copy of one of his books) -- at the link: Click Here
KENTUCKY SCHOOLS FACE MORE FISCAL WOES BEYOND 2013-14, STATE SCHOOL BOARD TOLD
Kentucky public schools are reopening for the 2013-14 year with tens of millions of fewer federal dollars for everything from intervention aid for struggling students to fewer special education staff and reduced after-school programs. Click Here
KINGS ISLAND INTRODUCES WORLD'S LONGEST INVERTED ROLLER COASTER
Are you a roller coaster fan? Kings Island showed off plans for its newest attraction, coming next year. Details on the "female-inspired" Banshee: Click Here
THURSDAY
ARLINGHAUS: NKY NOT RECEIVING FAIR SHARE IN FIGHT AGAINST HEROIN
Heroin's clutch on Northern Kentucky is strong because the region does not get its fair share of support from Frankfort, says Kenton Co. Judge-Executive Steve Arlinghaus. Read his editorial: Click Here
COMPANY TO BRAND COVINGTON WORKED ON BALTIMORE, 9/11 MUSEUM PROJECTS
The company behind the branding for the 9/11 Museum and places like Baltimore are working on creating a new identity for Covington. Details and examples of their work -- at the link: Click Here
SISTERS & HUSBANDS OPEN INDOOR ARCHERY RANGE IN LATONIA
A new archery range is open in Latonia after two sisters and their husbands decide to bring the sport to the city. Story: Click Here
PHOTOS: NEW LUXURY APARTMENTS SET TO OPEN IN NEWPORT
Take a photo tour of the swanky new Vue 180 luxury apartment building on the riverfront! Click Here
THREE COUPLES BOOST "CHICAGO", NOW OPEN AT THE CARNEGIE
Three couples who share the stage and a home are part of the ambitious production of "Chicago", opening this weekend at The Carnegie. STORY: Click Here
STUDENTS FROM THREE COUNTRIES COMPLETE CHEMISTRY RESEARCH AT NKU
"I had never seen a baseball game before, and I didn't expect it to be so long. But it was interesting to see how Americans are involved in baseball, like a religion."
Students from three countries get the American experience here in Northern Kentucky. Click Here
WEDNESDAY
FORMER COVINGTON FIREHOUSE TO REOPEN AS RESTAURANT, MUSIC VENUE
A new restaurant is opening inside an old firehouse. Details on the Firehouse on West Sixth -- at the link: Click Here
WOMAN HOSPITALIZED AFTER BEING HIT BY VEHICLE IN DOWNTOWN COVINGTON
Woman hospitalized after being struck by vehicle Downtown. Click Here
ULTIMATE AIR SHUTTLE EXPANDS SERVICE AT CVG
Ultimate Air Shuttle Expands service to CVG Airport. Click Here
CUSTOMERS CAMP OUT IN ANTICIPATION OF CHICK-FIL-A OPENING
A hundred people camped outside the new Chick-fil-A in Newport to earn free chicken for a year when the new location opened Thursday morning. Story: Click Here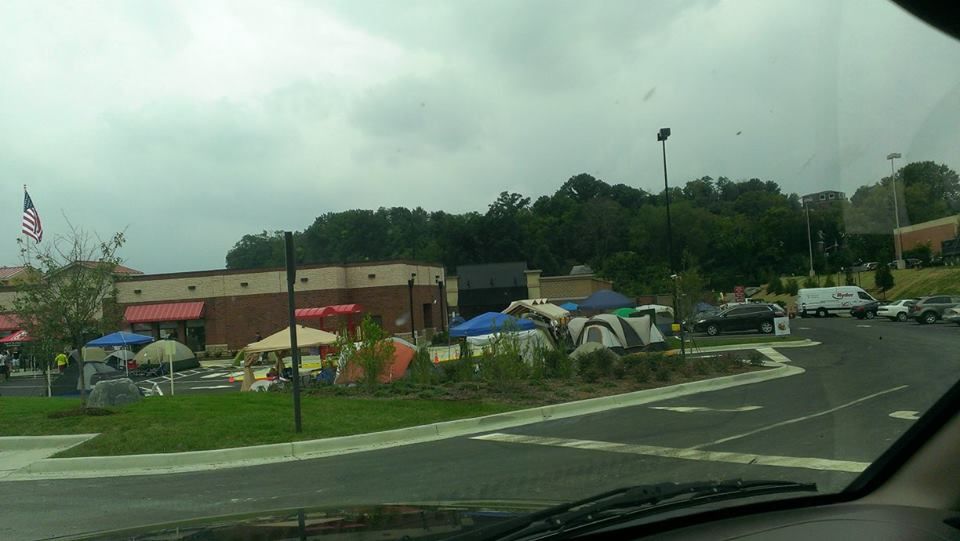 NEW PENALTIES FOR TEXTING WHILE DRIVING IN KENTUCKY
New penalties for texting while driving announced in Kentucky: Click Here
***HAPPY ANNIVERSARY TO DONNA SALYERS' FABULOUS FURS!***
DONNA SALYERS' FABULOUS FURS CELEBRATES 25 YEARS IN COVINGTON
Happy 25th anniversary to Donna Salyers' Fabulous Furs! Did you know that a warning from radio host Paul Harvey was the catalyst for this internationally-celebrated Covington-based business? The story: Click Here
TUESDAY
COMMISSIONERS SAY IT'S TIME TO MOVE ON FROM WILLIAMS INVESTIGATION
Covington City Commissioner Michelle Williams speaks publicly for the first time since her past run-ins with the law were revealed. She was given public support by a fellow commissioner, while another commissioner said it's time to move on. STORY: Click Here
THURD EVALUATION OF RIVER'S EDGE APARTMENTS DEVELOPMENT UNDERWAY
"Overall the project will add 381 jobs to the city, generate approximately $25 million in labor income, add $31 million dollars of value to Covington and its industries, and will have an overall output over $54 million." Click Here
NKY COACH INDICTED, ACCUSED OF MOLESTING BOYS
A Northern Kentucky youth sports coach is accused of drugging teenage boys and molesting them: Click Here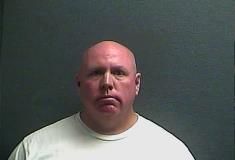 AUDITOR: KENTUCKY EMERGENCY MANAGEMENT SPENT $100,000 ON PARTIES, MORE
"Employees of the Kentucky Emergency Management were intimidated and threatened, documents were alters to hid disallowed expenditures, taxpayer dollars were used to pay for alcohol, entertainment, and door prizes at conferences, and procurement processes were ignored." Read this: Click Here
LT. GOV. ABRAMSON WILL NOT RUN FOR GOVERNOR IN 2015
Lt. Gov. Jerry Abramson announced today that he will not run for Governor of Kentucky in 2015 and will instead focus on improving education in the Commonwealth. Click Here
MID-YEAR AUTO PRODUCTION PLACES KENTUCKY THIRD IN NATION
Kentucky ranks third in the nation in auto production. See the impressive details: Click Here
MONDAY
READ COUNTY ATTORNEY LETTER REJECTED BY ATTORNEY GENERAL REGARDING COVINGTON COMMISSIONER
Read Kenton Co. Attorney Garry Edmondson's letter to the Attorney General which includes more details on City Commissioner Michelle Williams military court martial. The AG's office rejected another request from Edmondson today. Story: Click Here
***A SPECIAL MESSAGE FROM THE RIVER CITY NEWS***
READERS: A MESSAGE FROM RCN EDITOR ABOUT MEMBERSHIPS, EXPANSION
The River City News wants to hear from you about our plans to expand into the other NKY River Cities, our soon-to-be-launched membership program, our forthcoming print edition (wait... what?), and more exciting additions to our efforts. Please check out the message at the link and weigh in. Can't wait to show you what we're really capable of! Click Here
CONVICTED: MAN WHO STOLE JEWELRY FROM OWN DAUGHTER, COVINGTON BURGLAR
Convicted in Covington: Man who stole jewelry from his own daughter; Burglar who skipped out on court to steal from a friend; More in RCN's weekly chat with Rob Sanders of the Kenton County Commonwealth's Attorney Office -- at the link: Click Here
METH MAKER GETS 21 YEARS IN PRISON
Mother finds meth lab in trash cans outside home and now her son is going to prison for more than twenty years. Click Here
TAYLOR MILL ROAD PROJECT CONTINUES
Details on the detour in the Taylor Mill Road widening project, plus where stop lights will be removed and eventually put up. STORY: Click Here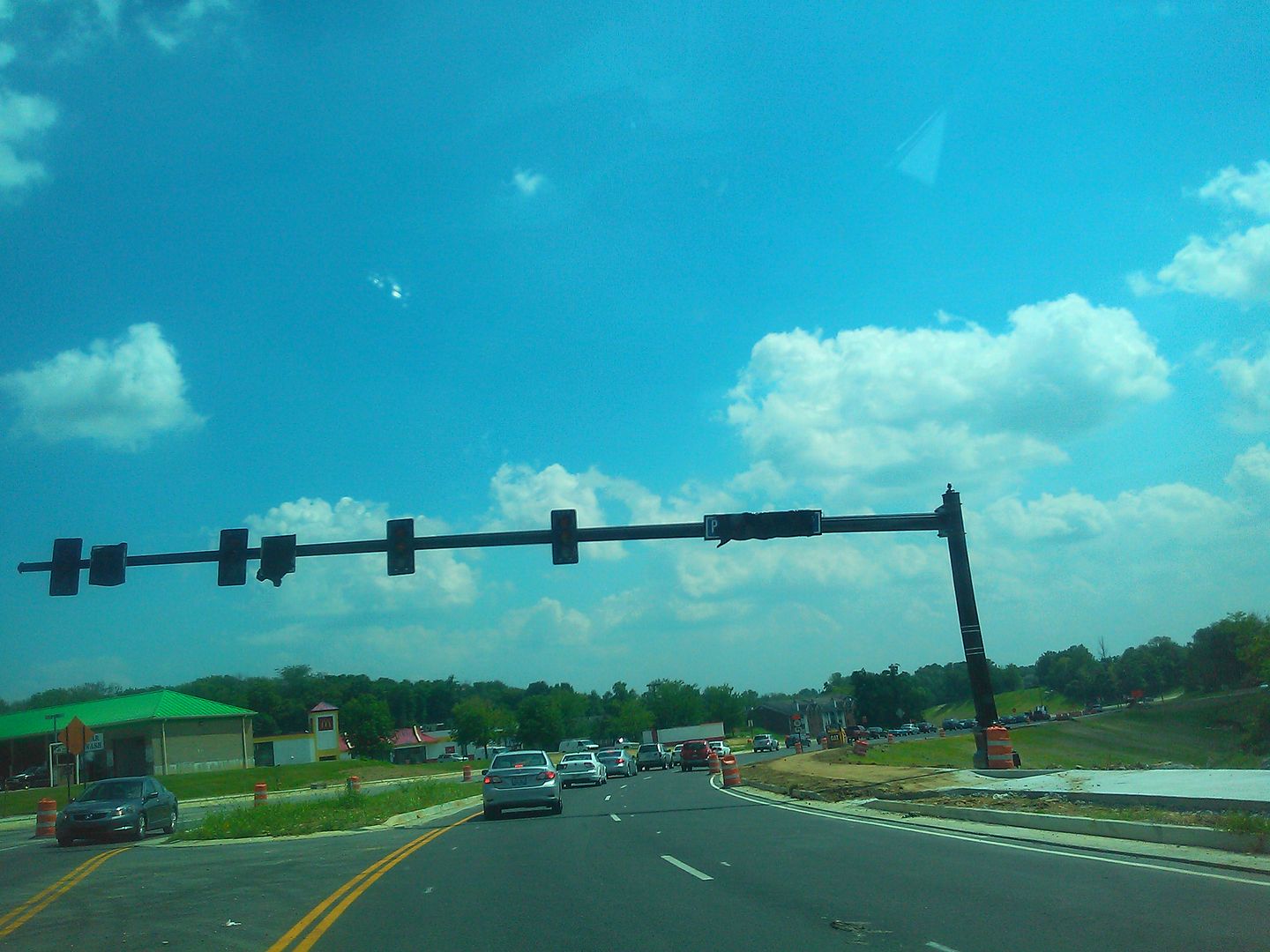 CHILDREN'S HOME LEADER RECOGNIZED FOR CONTRIBUTIONS TO COMMUNITY
Did you know that the leader of the Children's Home of Northern Kentucky has increased monetary donations by 457% in just a few years? Rick Wurth was honored recently for his impact on the community. Story: Click Here
COVINGTON POLICE TAKE TOP HONORS AT NKY POLICE PISTOL MATCH
Congratulations to the Covington Police Department. Two first place finishes in the Northern Kentucky Police Pistol Match. Story: Click Here
KENTON LIBRARY OFFERS FREE KINDERGARTEN PACKS, TUTORING
Kenton Co. Library is offering free Kindergarten packs and tutoring opportunities for students. Details: Click Here
PHOTOS: A TOUR OF DOWNTOWN PADUCAH
Hey, Covington, let's take a tour of Downtown Paducah! That city's building stock is stunning, its riverfront is well laid-out and utilized, and it's another small city working toward redefining its urban center. The River City News presents a photo tour -- at the link: Click Here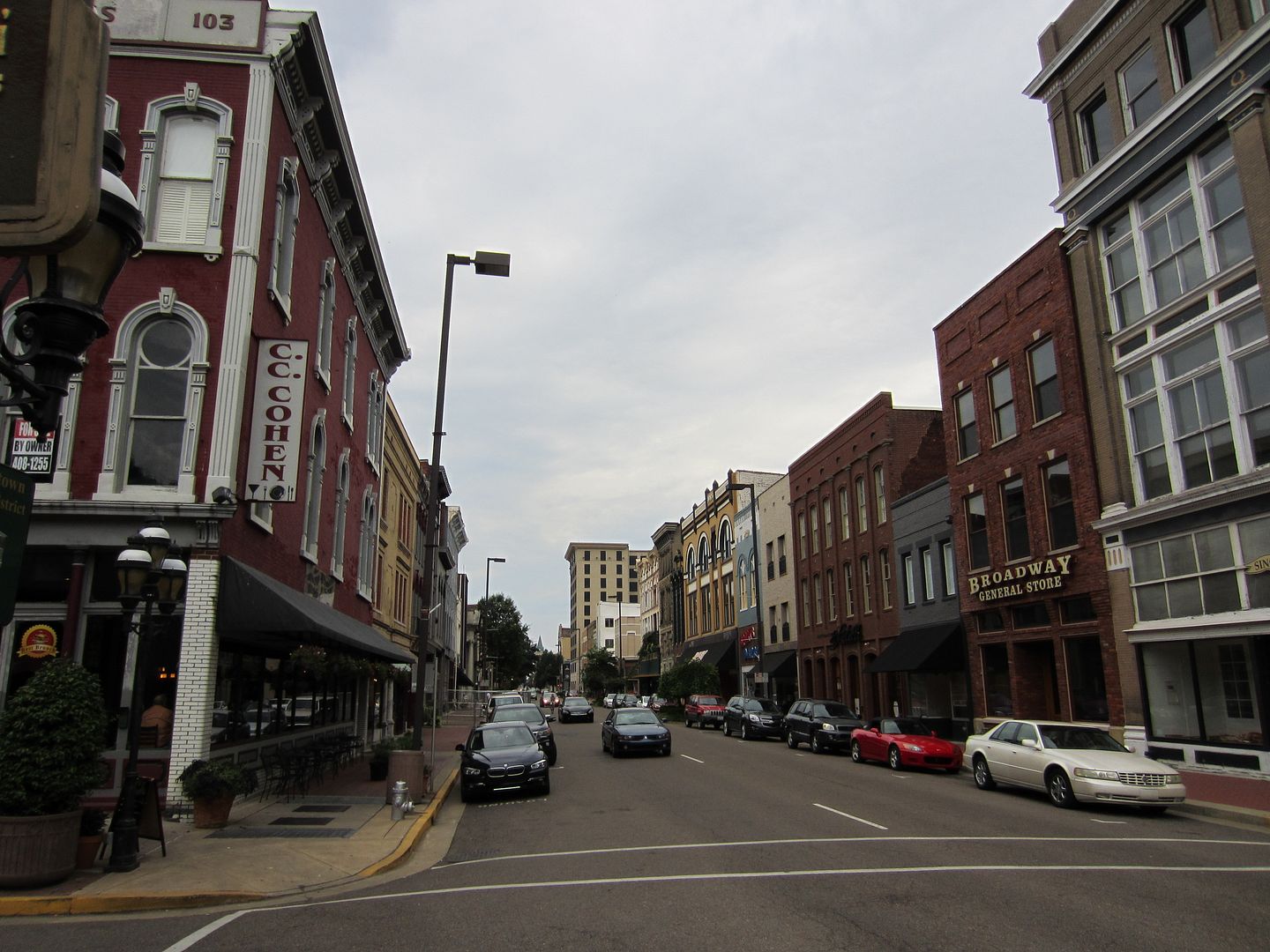 Thanks for joining The River City News this week for More Covington News Than Any Other Source! Join us at Facebook, Twitter or email RCN!
Photo: "Crop circles" of peace are discovered in Devou Park/via City of Covington