Argument Over Madison Ave Developments Resurface at Covington Commission
Wed, 10/09/2013 - 09:50
RCN Newsdesk
An argument that first emerged between members of the Covington City Commission in July resurfaced at  Tuesday night's meeting.
Commissioner Mildred Rains remains convinced that something untoward transpired when the City of Covington placed $250,000 in an escrow account to secure a complicated deal involving the City, the Commonwealth of Kentucky, Corporex, the Life Learning Center, the former Robke Chevrolet lot on Madison Avenue, and the long vacant Stewart Iron Works building.
"Don't give me that wild-eyed look," Rains told Mayor Sherry Carran. "You did wrong and you know you did wrong."
Assistant City Manager and City Solicitor Frank Warnock and history suggest that nothing was done wrong.
"Nothing illegal happened," Warnock said. A similar action took place to secure the relocation of Jeff Ruby's The Waterfront from its longtime home at Pete Rose Pier to the Covington Landing, City Manager Larry Klein said.
The issue arose Tuesday when Klein asked the city commission to amend dates associated with the deal, saying that renovation of the Stewart Iron Works building would not be completed in November as originally planned, but rather in May of next year. That's when the Life Learning Center will move from its current home to the renovated building, a property once owned by the City but swapped to Corporex in exchange for the Robke lot where Commonwealth of Kentucky offices formerly known as the One Stop Shop and currently known as the Kentucky Career Center, as well as the Northern Kentucky Area Development District, will move into a newly constructed building.
"I haven't seen the amendment so I can't vote for it," Rains said.
That notion was disputed by Commissioner Chuck Eilerman and Klein who noted that an email was sent on Saturday explaining the need to add the item to Tuesday's agenda. That email was obtained by The River City News and shows that Klein sent the email at 5:23 p.m. on Saturday to all members of the city commission.
"We need to amend our agreement with Life Learning Center respective to the dates and deadlines," Klein wrote. "Obviously the renovation of that building will not be completed by November. Delays have occurred in getting final state approval (July instead of May) and NKADD (September instead of May) so we need to extend the deadline to renovate the building. We expect the building to be completed and tenants move in next May, 2014."
"We will also be paying the $1.8m for building and property prorated on a monthly basis, along with the construction progress payments as the building is renovated over next several months (property and building and improvements value will total $4.78 million as you may recall). The City's payments will be secured by a mortgage filed each month for the value of the completed work. The monthly pro rated share payments of $1.8m payments to Life Learning Center will be used by them to begin renovation of the soon to be completed environmental remediation work at the Stewart Iron Works."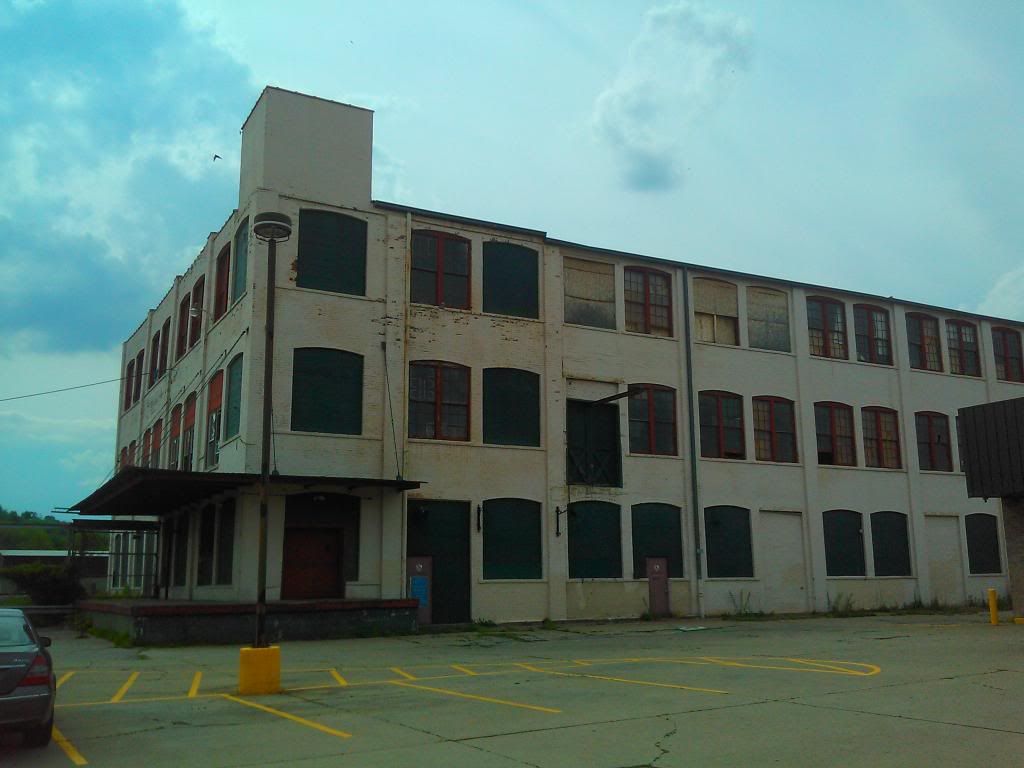 (SEE PREVIOUSLY: Game-Changing Projects Announced South of MLK in Covington)
The $250,000 in question was placed in an escrow account as part of what city officials have called "a good faith effort" to move the project along. The money was never given to an outside party and the agreement included the provision that it required city commission approval, Warnock explained.
In July, the deal passed unanimously, though Rains admitted then that she did not like the way it was handled. On Tuesday, Rains voted against the amendment and Commissioner Michelle Williams offered herself as present, not voting. The amendment passed 3 - 1 with Carran, Eilerman, and Commissioner Steve Frank approving it.
"If you want to file a grievance, go ahead and do so," Carran told Rains. The mayor added that the city brought in an outside attorney to evaluate the deal, too, and that everything was done in accordance with the law.
"Any way of getting out of answering for what they've done," Rains said. "(They) issued a check of $250,000 without city approval. They did a $250,000 check in a $4.8 million contract without commission approval."
"I want to make it perfectly clear that I want the One Stop Shop and Life Learning Center to be a success but we also have a procurement policy and I want those rules to be followed," Rains said at the end of Tuesday's meeting. "We see what happens when you play fast and loose with the city's money."
Story & Photos by Michael Monks, editor & publisher of The River City News
Photos: (Top left) Robke lot, (Center of article) Stewart Iron Works