Man Dies in Covington Shooting
Sun, 10/27/2013 - 20:17
RCN Newsdesk
UPDATE (9:48 a.m.): From the Covington Police Department:
The Covington Police Department is currently involved in an open and active investigation concerning the shooting death of Desean Peterson.
Officers responded to 1705 Garrard Street at 7:55 PM on 10/27/2013, upon the report of a shooting.
Officers located the victim, Desean Peterson in the front yard of 1705 Garrard suffering from a gunshot wound to the chest. The victim was transported to University Hospital for treatment of his injuries. The victim later died as a result of these injuries.
Investigators are currently meeting with witnesses and developing leads. Suspect information or the motive for the shooting is not being released at this time.
We ask anyone having additional information about this homicide to contact the Covington Police Department at (859) 356-3191 or Crime Stoppers at (513) 352-3040.
UPDATE (11 P.M.): A man was dead at the scene, according to Covington Police Chief Spike Jones. The body was transported by ambulance to an area hospital. No suspects are in custody.
The victim in the shooting was identified as Desean Peterson. Social media reports indicate that Peterson was once a student at Holmes High School where he played football and was prom king in 2012.
On Twitter, #RipSeanP tweets quickly increased. One female on Twitter sent out several heart-breaking messages: "I don't wanna live anymore I give up", "I just want my babydaddy man why man why", "How am I suppose to tell my son you niggas took away his daddy", "I'm hurt man I've never felt this pain before ever why yal take him from me he's my everything my world why", "Sean please come back to me".
Peterson performed in a group called Th'Planes. Some of their work can be heard here.
A music video by the group features the signs at the Covington intersection near where Peterson was killed late Sunday: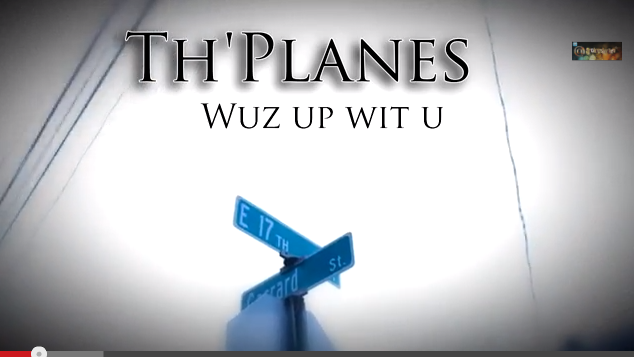 ORIGINAL POST:
Covington Police are on the scene (8:10 p.m.) after a reported shooting took place in the area of 17th & Garrard Streets in Austinburg.
Kenton County Dispatch confirmed that police were responding to a report of a shooting.
Witnesses tell The River City News that multiple police cruisers are on the scene and that screaming can be heard on the block.
This story will be updated when more information is attained.