Six Teens Arrested in Murder of Another Covington Teen
Tue, 10/29/2013 - 22:01
RCN Newsdesk
Six arrests have been made after the murder of a teen in Covington on Sunday night and a source close to the investigation tells The River City News that more arrests could be on the way.
Four adult suspects are in the Kenton County Detention Center, three of them charged with murder. Two 16-year old males are also in custody and charged with complicity.
19-year old Desean Peterson was gunned down outside his home near the corner of 17th & Garrard Streets just before 8 p.m. Sunday.
On Tuesday, Covington Police arrested Reginald Bates, 19, Hassan Abdullah, 18, and Eugene Smith, 18 (pictured left), and charged each with murder. Mikyle Holloway, 19, was arrested and charged with tampering with physical evidence in relation to the case.
The names of the 16-year olds will not be released.
Covington Police sent a SWAT team to Latonia Terrace late Tuesday night and rounded up at least one of the suspects.
A vigil is scheduled for 5:30 p.m. Wednesday in remembrance of Peterson at the corner of 17th & Garrard Streets. Covington Police are expected to hold a press conference to release more details Wednesday morning. The River City News will have both events covered for you.
This story will be updated.
Written by Michael Monks, editor & publisher of The River City News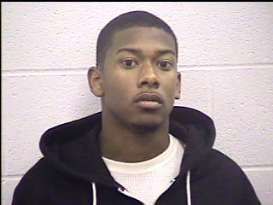 Hassan Abdullah
Reginald Bates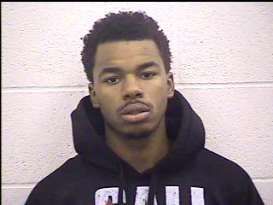 Mikyle Holloway