Week in Review: October 21 - November 3
Sun, 11/03/2013 - 19:37
RCN Newsdesk
At The River City News you get More Covington News Than Any Other Source. Here's a look back at the week that was and all the headlines from our city:
MURDER IN COVINGTON
This week in Covington was marred by the tragic news that a 19-year old man was gunned down outside his home on Garrard Street in Austinburg. Two days later, four adult teenagers and two juveniles were arrested, and over the next two days, a seventh and then an eight suspect were arrested. Police Chief Spike Jones and Kenton County Commonwealth's Attorney Rob Sanders told reporters that the alleged murder was the result of a conflict between two rival factions of teens but was not gang-related. On Thursday, mourners lined Garrard Street to remember and celebrate the life of Desean Peterson, a former Holmes football standout and prom king.
SUNDAY
BODY FOUND INSIDE TRUCK, PULLED FROM RIVER & MISSING FROM INDEPENDENCE FOR 2 YEARS
A body is found inside a truck pulled from the Ohio River Sunday, a vehicle first reported missing from Independence two years ago. Click Here
COMMERCIAL SHOOT AT LATONIA RESTAURANT PROMOTES HEALTH COOPERATIVE
Why was Latonia's Lynna Grill selected for a commercial shoot Wednesday? "It literally could be anywhere. We've all known places like this, known people who run places like this, eat at places like this. It's a good feeling." More at the link: Click Here
HOT DOG, GAS CAN PROMPT SHUTDOWN OF COVINGTON STREET
What caused all that commotion Downtown Saturday including a visit from the bomb squad? A partially eaten hot dog. Click Here
KYNECT INFORMATION SESSIONS AT NEWPORT BAR AS PROGRAM ENROLLS 32,000
Newport's The Crazy Fox Saloon wants to help enroll locals into Kentucky's new health care exchange program by hosting several information sessions starting Monday: Click Here
1888 COVINGTON FIREHOUSE, NOW A RESIDENCE, FOR SALE
Have you ever wanted to live in a nineteenth century firehouse? Here's your chance: Click Here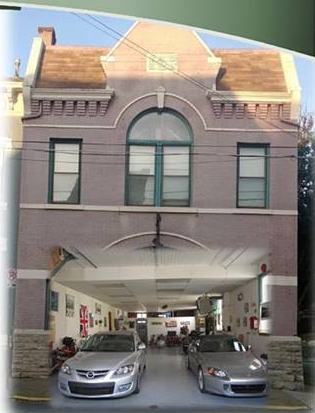 Have you ever wanted to live in a nineteenth century firehouse? Here's your chance: Click Here
Photo from RCN Facebook:
Dear Valued Guest of Downtown Covington: You're doing it wrong.
Photo from RCN Facebook:
Hundreds in line to see a star from Duck Dynasty on A&E at the new Field & Stream store in Crescent Springs. (Photo by Bonnie Webster)
PHOTOS: COV CATH BEATS CONNER
Covington Catholic beats Conner on Saturday. More scores & photos from high school football action -- at the link: Click Here
SATURDAY
COVINGTON CHURCH CELEBRATES 100TH ANNIVERSARY OF BUILDING'S DEDICATION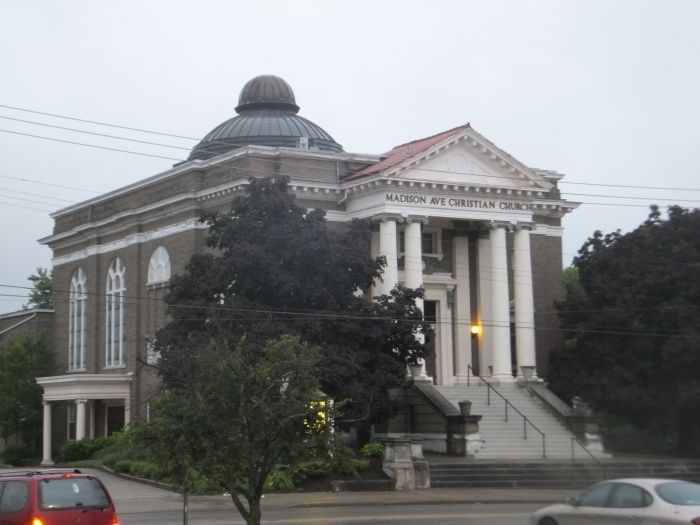 A Covington church celebrated the one hundredth anniversary of the dedication of its building on Sunday. Click Here
REDWINE TO SEEK KENTON CIRCUIT JUDGE SEAT
Assistant Kenton Co. Commonwealth's Attorney to seek Seat on Kenton Circuit Court bench. Click Here
PHOTOS: NEWPORT BEATS HOLMES & OTHER NKY RIVER CITY FOOTBALL SCORES
High School Football Scores & Photos from the Holmes-Newport game by Brian Frey. Click Here
UK ROLLS OVER TRANSYLVANIA IN EXHIBITION
Wildcats looked pretty good against tiny Transy Friday night. Story: Click Here
FRIDAY
CITY TO CONSIDER FORMAL SUPPORT OF PROPOSED BUSINESS IMPROVEMENT DISTRICT
Covington will consider joining the proposed business improvement district by signing on to the petition; Plus, the parking lot at Jeff Ruby's The Waterfront's soon-to-be former location will be made part of Riverfront Commons. Your city commission preview -- at the link: Click Here
FORUM, A NEW RESTAURANT & NIGHTCLUB, TO OPEN IN ROEBLING POINT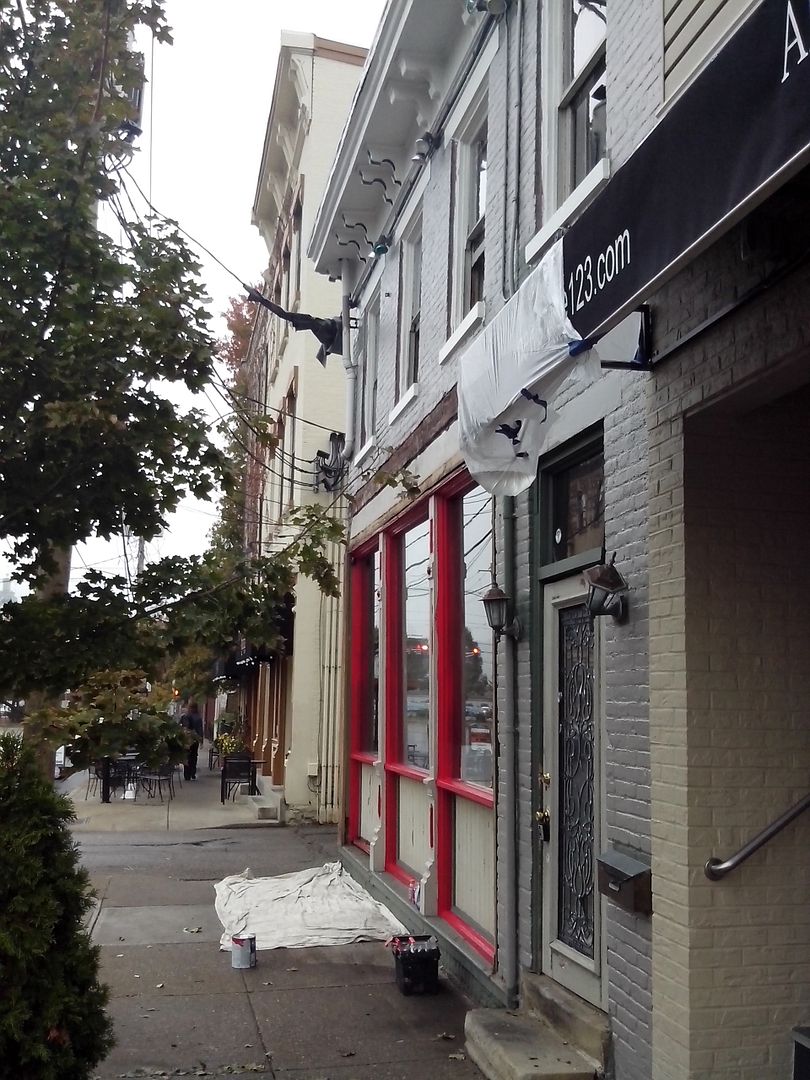 A new restaurant and nightclub is set to open in Roebling Point. Read about "Forum" -- at the link: Click Here
JURY: COVINGTON POLICE DID NOT USE EXCESSIVE FORCE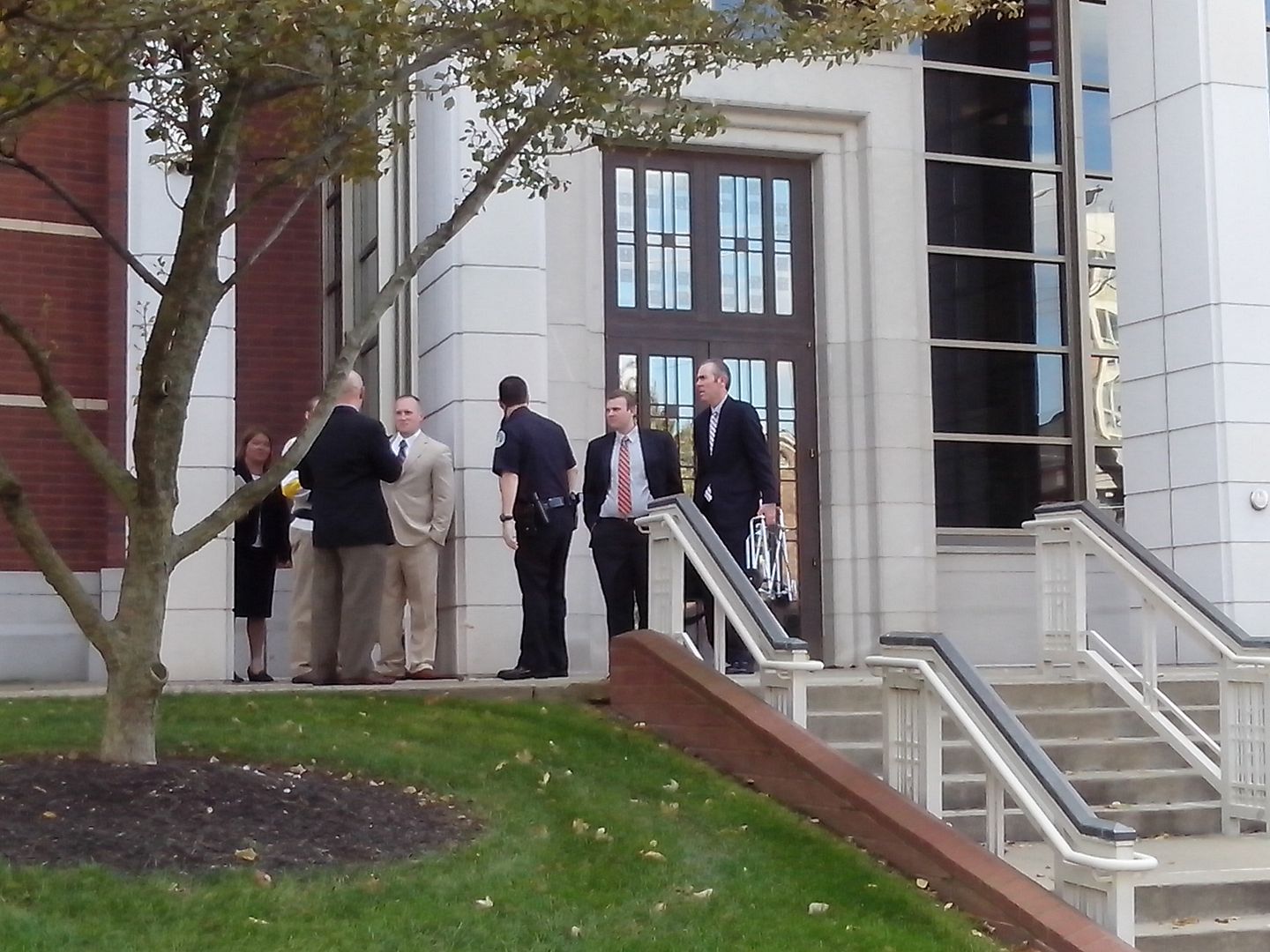 No excessive force was used by the Covington Police while breaking up a backyard party in 2009, a federal jury decided Friday. STORY: Click Here
BARD'S BURGERS CLOSES IN LATONIA
Bard's Burgers has closed "for good", but something else may be following it, the owners said. Click Here
REMOVAL OF TREES FRUSTRATES COVINGTON NEIGHBORHOOD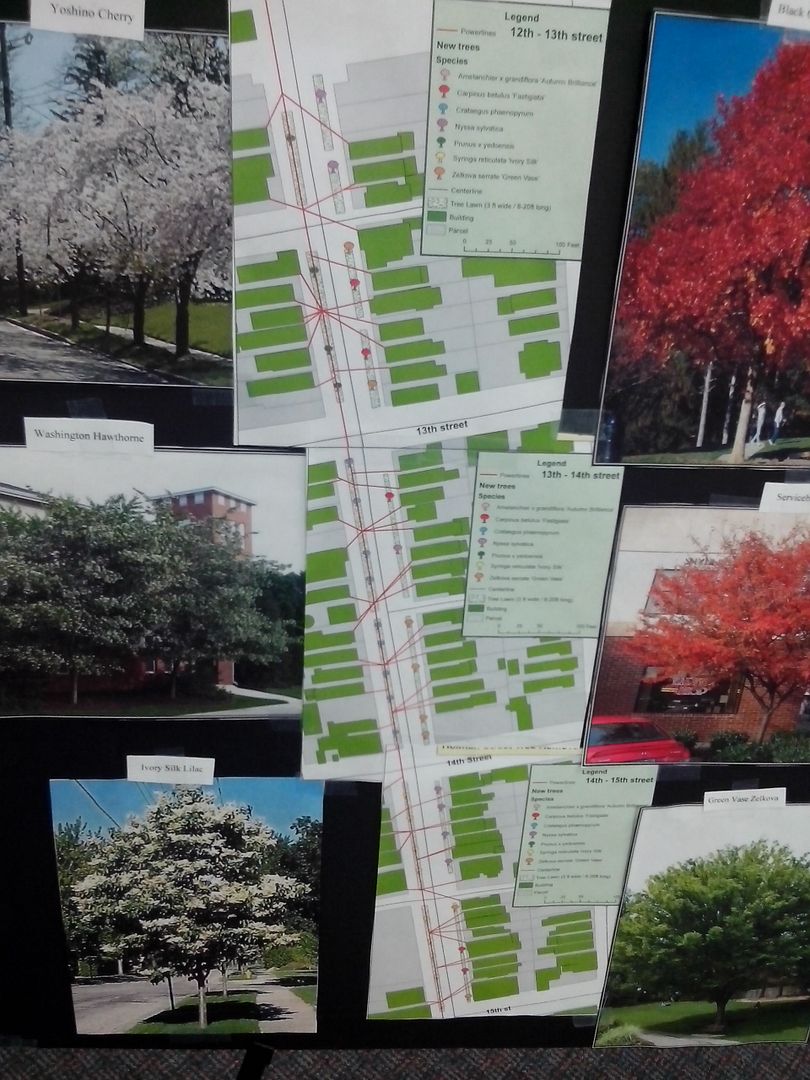 More than eighty trees are being removed from Holman Ave. because they City calls them "invasive" and wants to create a "model corridor", but neighbors want to know why they weren't notified. Click Here
COVINGTON ARCHITECTURE FIRM CELEBRATES 40 YEARS
Congratulations to Hub + Weber Architects on forty years in Covington as of Friday. Click Here
NEW PROGRAM AT GATEWAY TO BOOST WOMEN EMPLOYMENT IN MANUFACTURING
More opportunities for women in manufacturing is the goal of a new program at Gateway Community & Technical College: Click Here
NKU NAMES NEW CHIEF ACADEMIC OFFICER
Read about the new Provost at Northern Kentucky University: Click Here
HOW TO PAY FOR NEW BRIDGE IS TOPIC OF FORUM AT DEVOU PARK
Do we need a new bridge? And if so, how do we pay for it? That's the topic of the next Northern Kentucky Forum in Devou Park. A survey & details at the link: Click Here
THURSDAY
MONTHS AFTER DEVASTATING FIRE, TAYLOR MILL RESTAURANT REOPENS
More than five months after a devastating fire, Knuk N Futz reopened to the public on Friday. "We loved the community but we had no idea what we meant to them." STORY: Click Here
TOLLS: NKY LEGISLATORS VOICE OPPOSITION AT COVINGTON BUSINESS COUNCIL LUNCHEON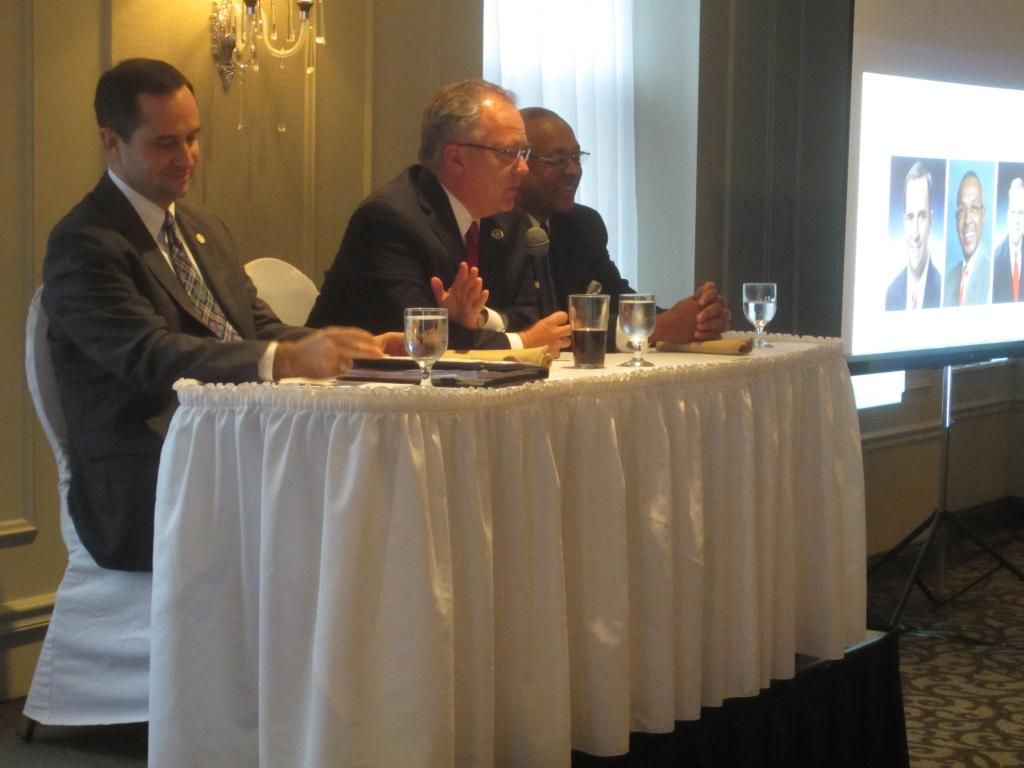 "There is no doubt in my mind that the City of Covington will be the big loser on the bridge project if it is tolled." Click Here
REPORT OF SPENDING BY CVG AIRPORT BOARD BECOMES ISSUE IN KENTON JUDGE-EXEC RACE
An investigation into the spending practices of the CVG Airport board has become an issue in the Republican primary for Kenton Co. Judge-Executive, with one candidate calling for resignations, an audit, and a possible criminal investigation. Click Here
DRIVER KILLED IN EARLY MORNING CRASH WITH SCHOOL BUS
One person was killed following a crash involving a Kenton Co. school bus (no one on the bus was hurt): Click Here
SURVEY SEEKS ANSWERS ON WHAT YOUNG ADULTS (AGES 25-44) WANT FROM NORTHERN KENTUCKY
What do young adults (ages 25-44) want from Northern Kentucky? A survey hopes to find out: Click Here
WILDCATS TOP AP PRESEASON POLL, LOUISVILLE RANKED 3
The Kentucky Wildcats are ranked #1 in the AP preseason basketball poll. In other news: water is wet. Click Here
COVINGTON CATHOLIC ESTABLISHES SCHOLARSHIP IN MEMORY OF SCHOOL'S FIRST BASKETBALL COACH
Covington Catholic High School establishes scholarship in honor of its first basketball & baseball coach. Click Here
MARY ANN MONGAN LITERACY AWARD RECIPIENT NAMED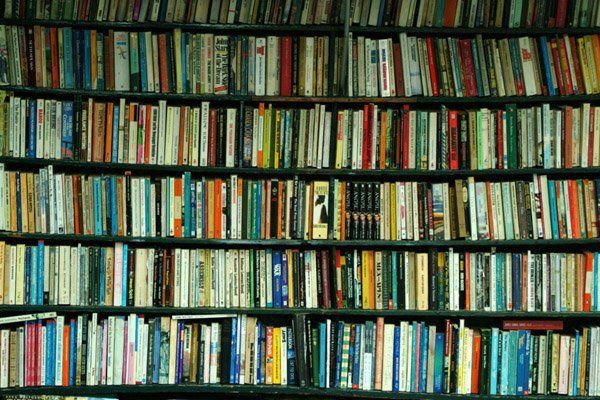 The Kenton County Public Library Foundation announced the winner of the 2013 Mary Ann Mongan Literacy Award: Click Here
WEDNESDAY
TWO "ARMED & DANGEROUS" SUSPECTS WANTED AFTER NEWPORT ROBBERY
Two armed & dangerous suspects are wanted in connection with a Newport robbery & assault case. Click Here
COMMERCIAL SHOOT AT LATONIA RESTAURANT PROMOTES HEALTH COOPERATIVE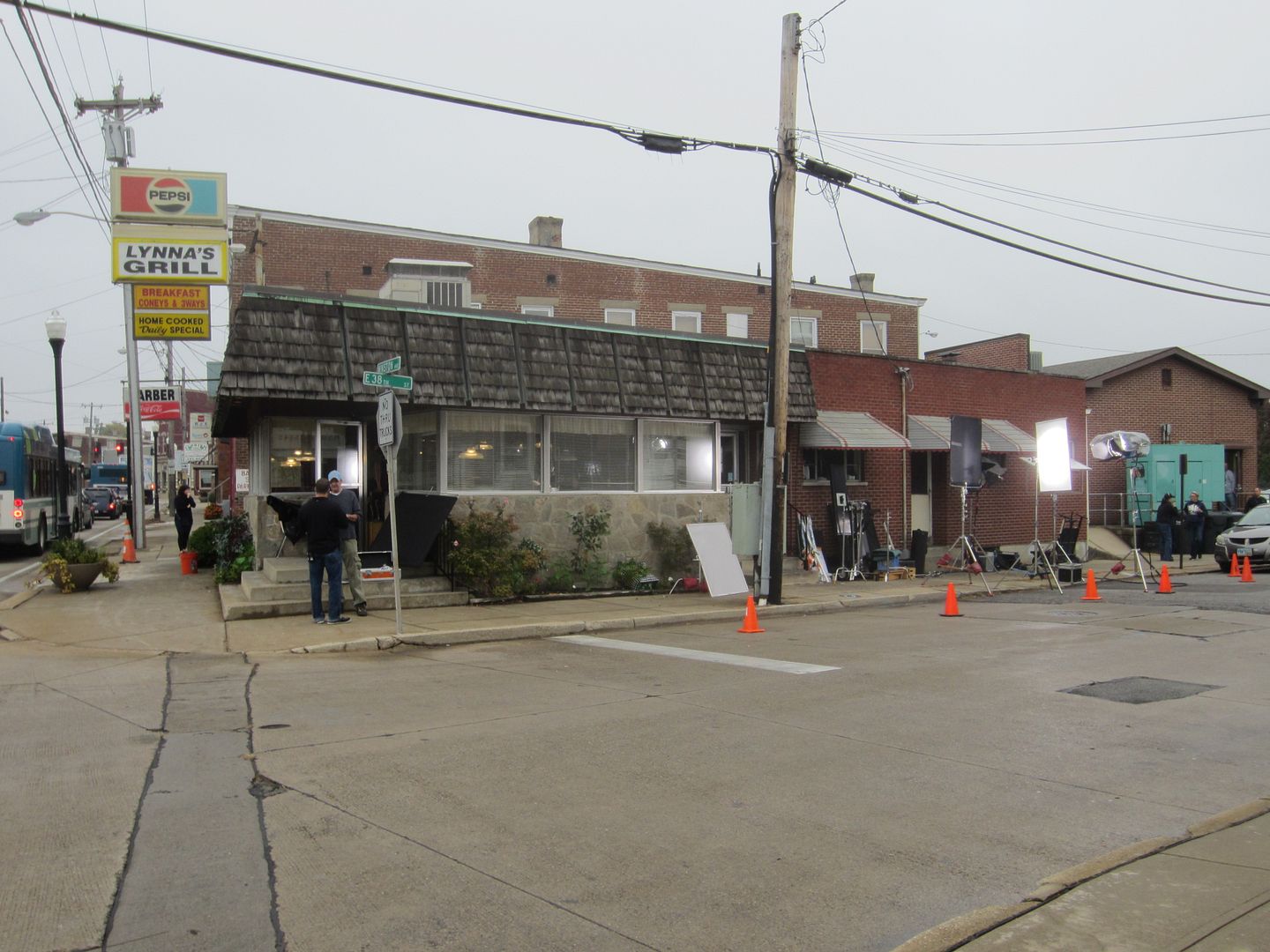 Why was Latonia's Lynna Grill selected for a commercial shoot Wednesday? "It literally could be anywhere. We've all known places like this, known people who run places like this, eat at places like this. It's a good feeling." More at the link: Click Here
STUDENTS RECOGNIZED FOR "BOX UP THE BULLY" PROGRAM AT COVINGTON SCHOOLS
Students at Covington Independent Public Schools are recognized for their work on an anti-bullying program. Click Here
"ACTIVE SHOOTER" TRAINING PROGRAM OFFERED TO KENTUCKY SCHOOLS BY STATE POLICE
Kentucky schools now have the option of free training on how to respond to an "active shooter" situation: Click Here
TUESDAY
MIKE FINK TO LEAVE COVINGTON WATERFRONT, JEFF RUBY'S THE WATERFRONT REOPENING DELAYED
It will be a long time before anyone dines on the city's riverfront. The long dormant Mike Fink is being moved and the reopening of Jeff Ruby's The Waterfront is delayed till spring. Click Here
PHOTO: FALLEN FIREFIGHTER RETURNS HOME, PROCESSION TRAVELS DOWN I-75
A powerful image as a fallen firefighter's procession heads south on I-75 and passes this moving tribute at Kyles Lane. Click the link to see Katie Woodring Photography LLC's photo: Click Here
STATE WARNS OF SCAMS DURING HEALTH CARE EXCHANGE ROLLOUT
"It's appalling to think there are individuals out there who would prey on Kentuckians during this process." Click Here
MCDANIEL: CONVICTED EMBEZZLERS SHOULD LOSE PENSIONS
Public officials who embezzle money should lose their pensions, says Kentucky Senator Chris McDaniel: Click Here
RICK ROBINSON: LOU REED TYPIFIED COOL
Rick Robinson: Lou Reed typified cool. Click Here
TIDBITS: RAND PAUL PLAGIARIZES SPEECH?; SKILLET LANDS KY JAILER AN INDICTMENT; GIRAFFES ON FACEBOOK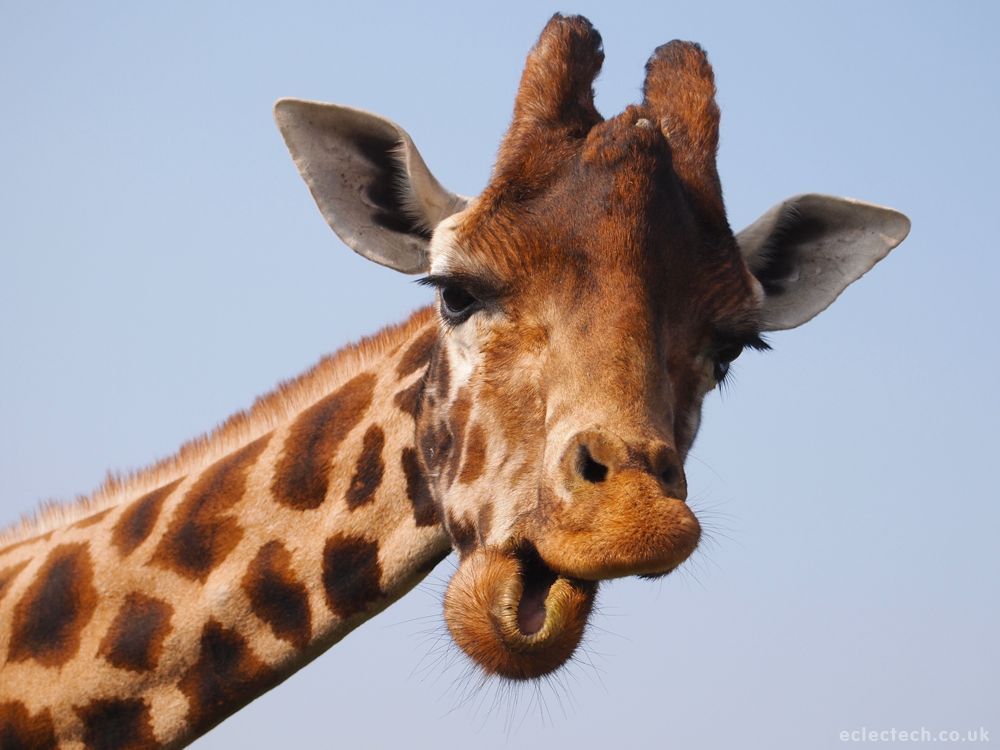 Tidbits: Did Sen. Rand Paul plagiarize a speech?; A Kentucky jailer is indicted for scrapping a skillet; Plus, why are your Facebook friends changing their profile pics to images of giraffes? Click Here
MONDAY
RENOVATION WAS PRICEY, BUT CITY-OWNED PROPERTY HITS MARKET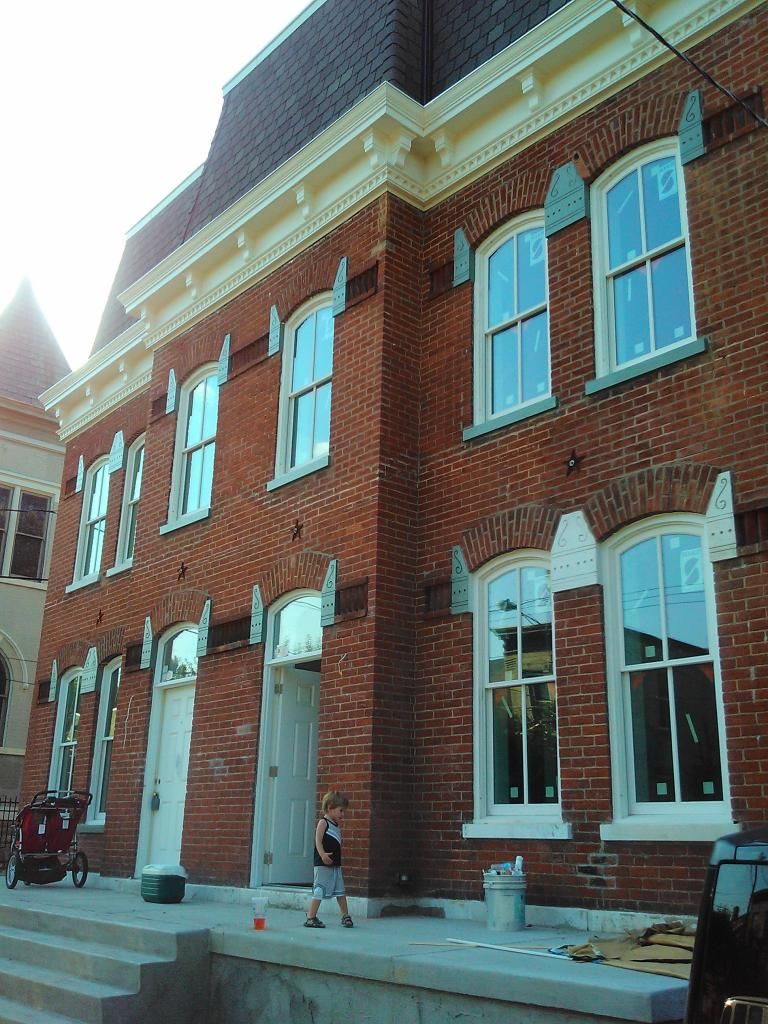 They cost more than $600,000 to renovate but a pair of townhomes in Covington are now on the market -- for less than half that cost. See photos from inside and learn why the city believes that this housing strategy has worked: Click Here
KENTUCKY REPORTS ITS FIRST FLU CASES OF THE SEASON
Kentucky reports its first flu cases of the season: Click Here
TPM: HOW KENTUCKY BUILT BEST OBAMACARE WEBSITE
Talking Points Memo: How Kentucky Built the Country's Best Obamacare Website. Click Here
WHY YOU WILL SEE MORE MUSTACHES IN NOVEMBER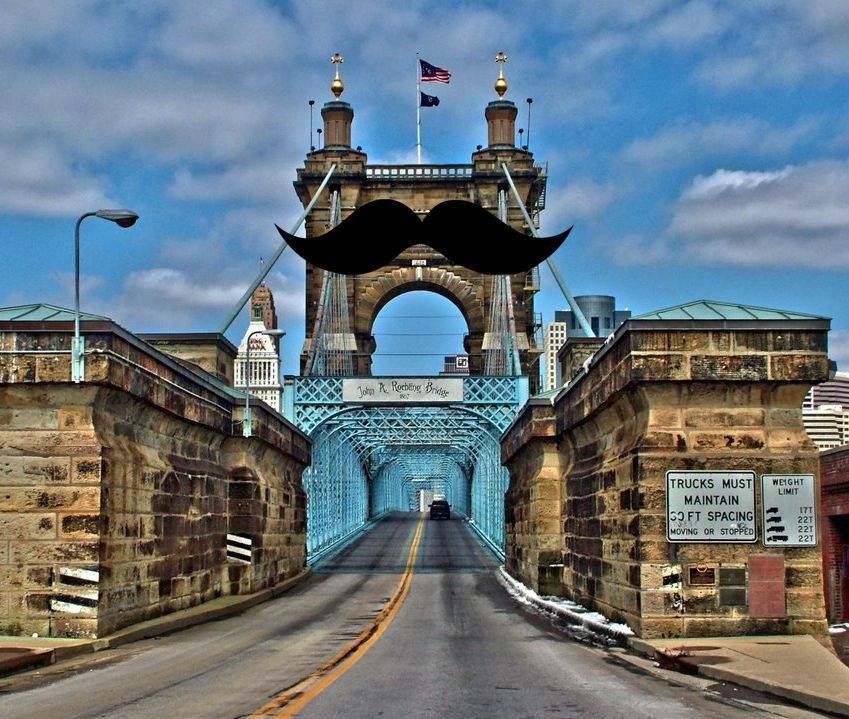 Why you will be seeing more mustaches in Covington and elsewhere in November -- and how you can help support the cause -- at the link: Click Here
ROEBLING SUSPENSION BRIDGE AMONG "10 MIND-BLOWING BRIDGES"
The Roebling Suspension Bridge is one of ten "mind-blowing" bridges that connect two states (or countries) according to The Huffington Post. In fact, two Kentucky bridges made the list: Click Here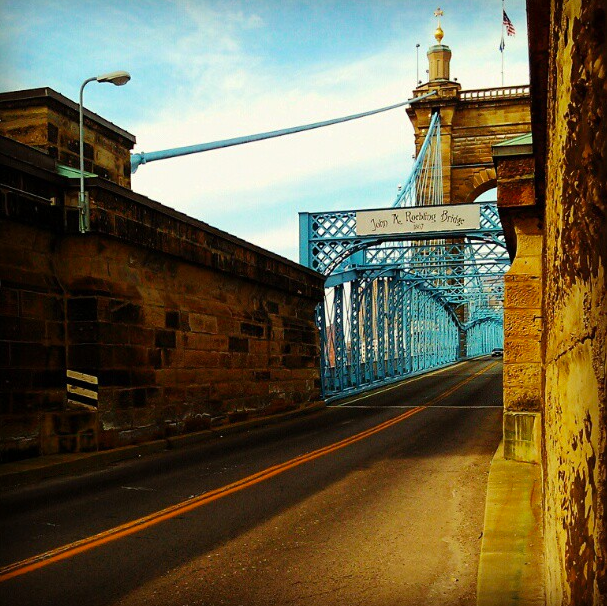 Thanks for joining The River City News this week for More Covington News Than Any Other Source! Join us at Facebook, Twitter or email RCN!
Photo: November has a beautiful beginning in Kenton County/RCN