Work to Begin on Former Henderson Music Building, Former Frisch's
Mon, 11/04/2013 - 08:07
RCN Newsdesk
A building on the 900 block of Madison Avenue that housed Henderson Music for five decades will begin to undergo a significant facelift and renovation.
Henderson Music closed last month and its properties were purchased by local businessman and developer George Hagan whose plans for the building were approved by Covington's urban design review board in October.
The building directly to the north of the larger Henderson building, which was also owned by the music company, was torn down in October to make way for landscaping and a parking lot.
Plans for the remaining structure include a new bronze aluminum storefront system with clear glazing and window work. The design is by Covington-based Hub + Weber Architects.
Existing design:
Proposed Design: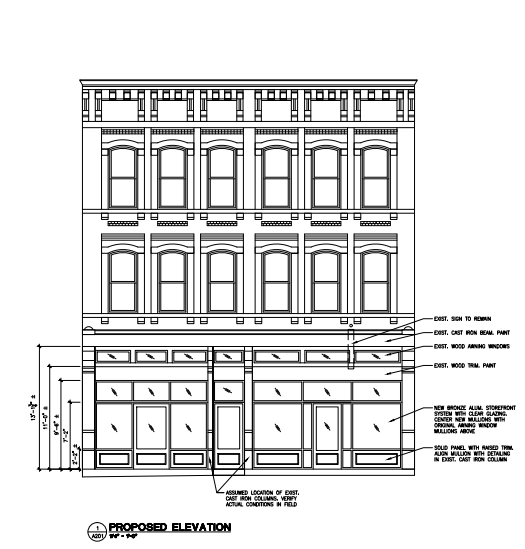 Meanwhile, another property recently acquired by Hagan, the former Frisch's restaurant building at 901 Madison, most recently used as Doug's Family Restaurant, is already under construction. Contractors are inside gutting the front room and a large dumpster on Ninth Street is collecting all the debris.
Image via Loopnet
To see photos of the demolition of one of the Henderson Buildings, click here.