Pop-Ups Hope to Lure More Holiday Shoppers to Downtown Covington
Sun, 11/24/2013 - 09:18
RCN Newsdesk
Downtown Covington will be the temporary home of four new shops during the holiday season.
The Mutual Insurance Building which sits prominently at Pike Street and Madison Avenue, one of the city's busiest intersections and the crossroads of the historic commercial district, will be lit up again starting on Black Friday.
The so-called pop-up shops are setting up inside four storefronts in the historic building, that will soon undergo an important renovation that will place luxury apartments on the top two floors and rehabbed commercial spaces at the street level.
Starting November 29, the day after Thanksgiving, Downtown shoppers can take in the wares offered at One of a Kind by Bennie Doggett, Kelley's Kloset by Michael Kelley and Russ Shirley, Tarantino's Designs by Erin and Gina Tarantino, and Uncorked Covington by Shawn Masters, Thomas Harding, and Diane Brumback.
The storefronts are already being decorated and filled with inventory, including a line of I "Heart" the COV products that includes hats, scarves, and hooded sweatshirts as well as consignment clothing.
This is the second year in a row that pop-up shops have activated vacant storefronts Downtown during the holidays, but this second incarnation follows a summer workshop hosted by Renaissance Covington that demonstrated how temporary shops can lead to longer-lasting retail opportunities in the future.
At the Pop-Up Symposium held in July, experts from Lexington, Detroit, and Portland lent their stories and advice on how to launch a successful pop-up campaign.
"The key with pop-up shops is that it's so interesting because what they do is they help you activate spaces that are otherwise underutilized," said Griffin VanMeter of the Lexington-based Kentucky for Kentucky. "But it's not just retail and economic development. What it's really about is people and getting people to interact." 
Renaissance Covington put out a call for would-be pop-up operators and the result is an old vacant building that will soon be full of life again, just as it was a generation ago when shoppers popped into Getz Jewelers or diners dined at Lang's.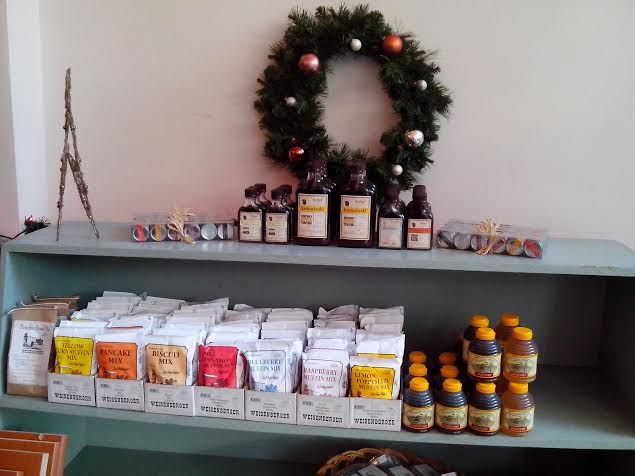 Michael Kelley, the Kelley of Kelley's Kloset, is looking forward to opening the doors on his temporary corner location. He and Russ Shirley operate Home Style, a consignment furniture and decor shop with locations on Madison Avenue in Covington and Fairfield Avenue in Bellevue. "We love it down here," Kelley said of Home Style's newer Covington location. "Other business owners were coming in and being overly welcoming and were so happy we were down here."
"We really like it."
While Home Style focuses on products for your house, Kelley's career experience has been in retail clothing with stints at Victora's Secret, Express, and others. Kelley's Kloset will specialize in scarves, purses, and women's clothing. The furniture used to fill the space at the Mutual Building, courtesy of Home Style, will also be for sale. Kelley said that all of the clothing items and accessories will be sold for under $30 each.
"This is really about getting more people who wouldn't normally come to Covington and letting them know that more is coming," Kelley said. Kelley's Kloset may evolve into a more permanent endeavor down the road, he said.
That is the goal of pop-up retail: to activate a storefront and to lend experience to a would-be entrepreneur so that the temporary becomes permanent.
It was the experience of Erikka Gray who opened a pop-up shop in Downtown Covington last Christmas. Now she owns District 78 clothing store in a permanent location on Pike Street.
After launching a strictly online collection of vintage clothing and participating in events like the City Flea in Cincinnati, her loyal followers kept pushing her to open a storefront. Jerod Theobald, owner of flow - a shop for men, and organizer of last year's pop-up shop effort in Covington, convinced Gray to give the pop-up model a try, so she opened up in the back of flow on Scott Boulevard.
"It worked out pretty well," Gray said. "He was gracious enough to share his space."
"I got good feedback from people who follow me online. I took the leap of faith."
For this year's pop-up effort, Gray finds herself on the other side of the fence with a permanent store but sees what has become an annual tradition as an opportunity to introduce more people to Covington. "I just hope it brings some foot traffic and I hope the owners have a good experience and consider finding a home in Covington," Gray said.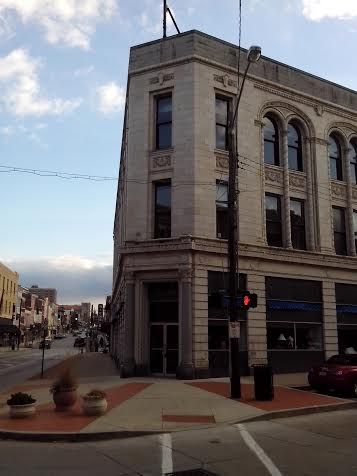 What: Mutual Holiday Pop-Up Market
When: November 29 - December 22 with a grand opening on November 29 that features free gift-wrapping and coffee from 8 a.m. to noon. DJ Doug Strong will play from 9 a.m. to 1 p.m.
Where: 621, 623, and 627 Madison Avenue
More: Make Covington Pop