2013 in Covington: The Stories that Made Us Laugh, Cry, & Shake Our Heads
Wed, 01/01/2014 - 19:05
RCN Newsdesk
One of the best things about living in an urban area is that there is no shortage of people ready to be a catalyst for a strange story that will dominate the day's conversation.
Sometimes those stories make us laugh, sometimes they make us cry, and sometimes we just all sit there and shake our heads.
While browsing The River City News archives, 2013 proved to be particularly fruitful with stories like these.
Below is a list of our favorites:
POLICE CHIEF SPIKE JONES SHOOTS PIT BULL
When a man in Latonia was being attacked by a pit bull, a hero showed up in the form of Police Chief Spike Jones who told The River City News in February:
"I'm driving up Madison fifteen minutes later going home and the dog comes running across the street a hundred yards in front of me and attacks this guy so I drive over toward the dog, blowing my horn and screaming to 'let dog, let go', trying to get him to focus his attention on me, and boy he did," Jones recounted. "I decided shooting him would probably be better than being bitten."
Read the full story: Click Here
Interestingly, a lot of 2013's craziest stories involved animals.
Remember this one:
FORMER FIREFIGHTER RESCUES STUCK SQUIRREL AS COWARDLY JOURNALIST WATCHES
On the last day of Oktoberfest, RCN editor Michael Monks encountered a tiny squirrel stuck between a pipe and a building. Being completely useless, Monks was of no help. Enter retired Covington firefighter Chip Terry and his brave son, Noah, and this crazy tale had a happy ending. Story & Photos: Click Here
And that's not the only tiny animal saved by the Covington Fire Department.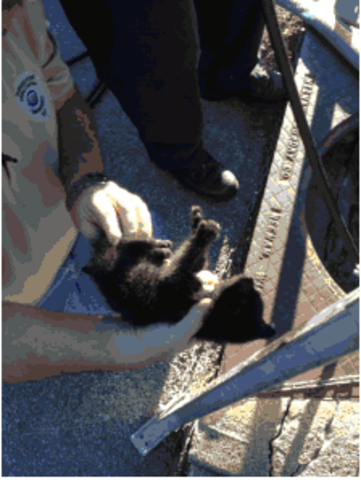 Just weeks after the squirrel was saved, an entire emergency situation broke out in Austinburg after a tiny kitten found itself stuck in the sewer system.
Not all stories involving animals and public servants this year were pleasant, however: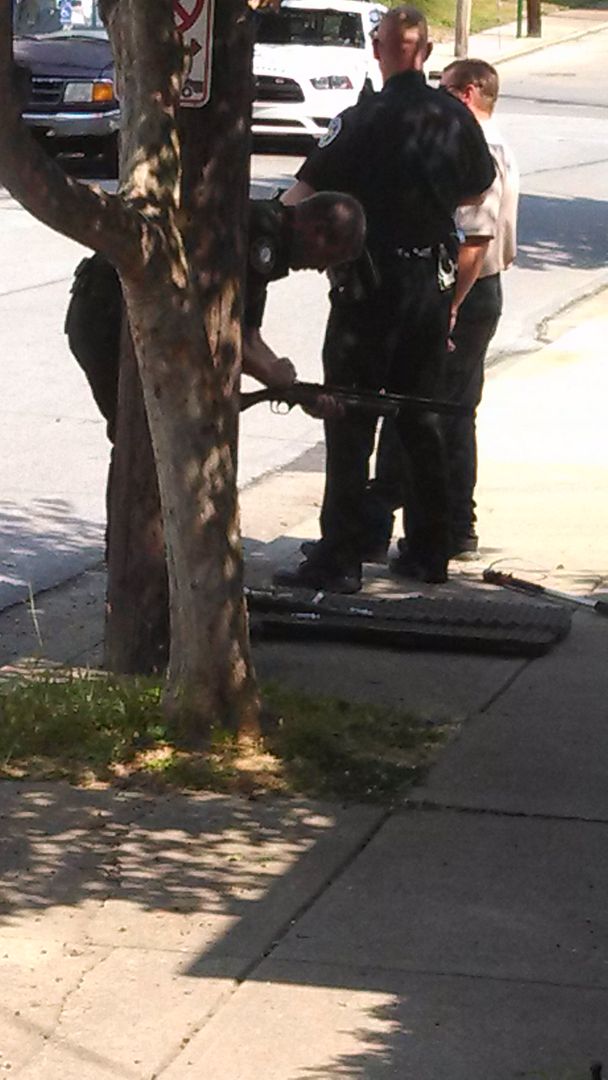 In June, a Kenton County Sheriff's Deputy attempted to serve a subpoena to a home on Maryland Avenue, and a local dog was none too pleased to see him and bit the deputy.
Another terrifying animal-related story came later in the year when the birds decided that it was time to take over Covington: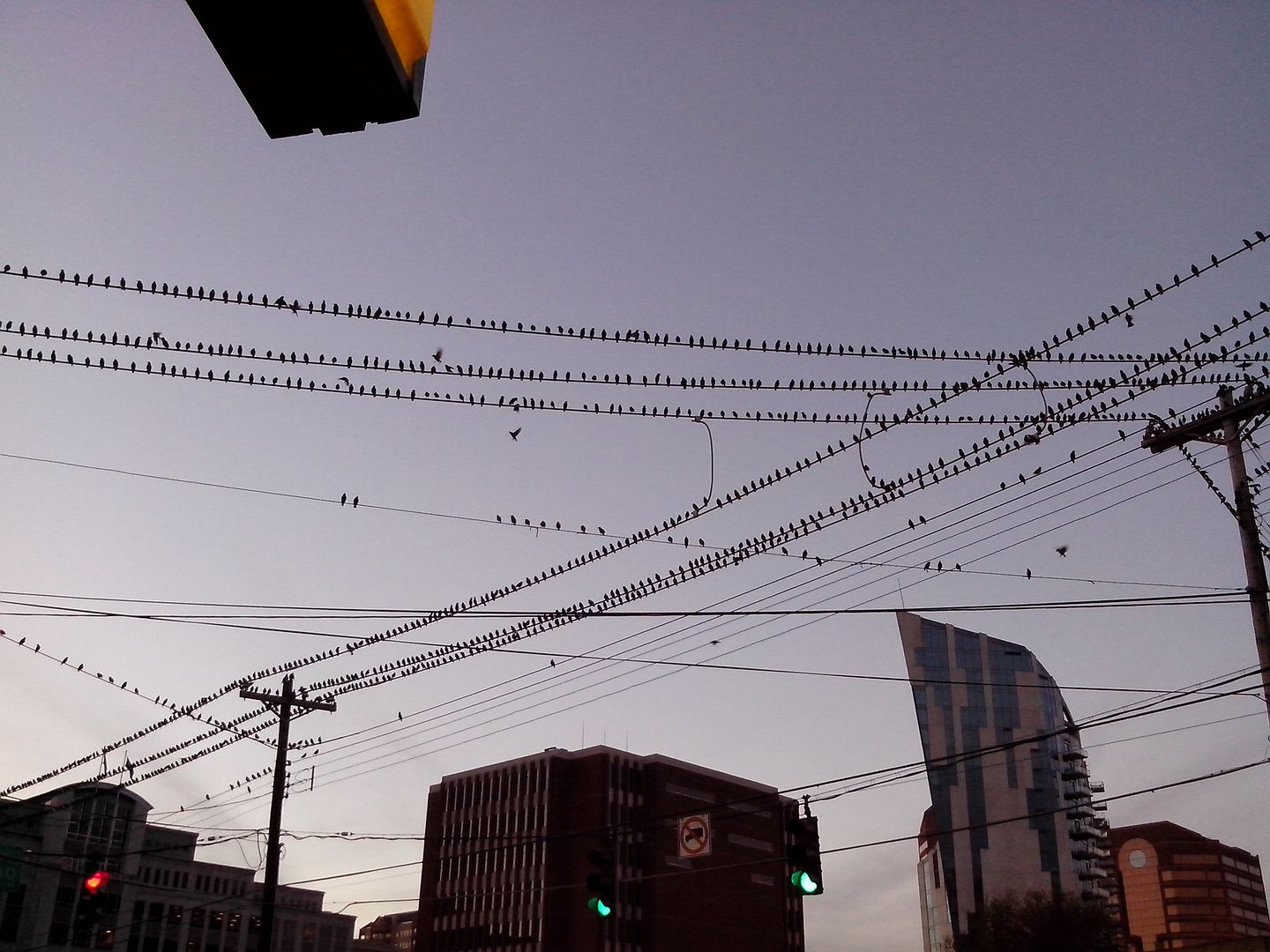 OMG! What do they want from us?! More photos: Click Here
But if ever you need a heart-warming animal story, dust this one off: A baby gorilla abandoned by its mother at the Cincinnati Zoo was saved by Covington's Donna Salyers and her Fabulous Furs: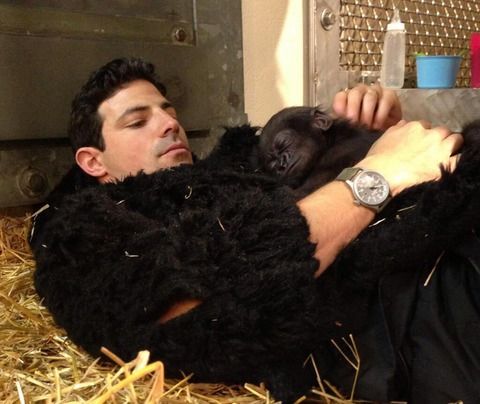 Yes, the sweet, soft feel of a Fabulous Fur convinced the baby gorilla to trust its human handlers and the story was picked up by ABC's Good Morning America. In May, just a couple months later, the baby gorilla was comfortable enough to go outside for the first time, with its Fabulous Fur in tow.
After helping the baby gorilla, Donna Salyers' Fabulous Furs was able to turn its attention to helping another animal: men. The company's product graced the coveted cover of the Sports Illustrated: Swimsuit Edition.
SOME STORIES WE SHOOK OUR HEADS AT:
"If Covington, KY were a movie, it would be rated R" was the line on a new T-shirt released in 2013. What else did the Cincinnati-based company say about our city? Click Here
Rabbit Hash's canine Mayor Lucy Lou stepped up and pardoned Punxsutawney Phil on Groundhog's Day after a long winter was predicted
Bingo! Who can forget when a teenager walked into a Covington bingo hall, shouted, Bingo!, and was summoned to court where a judge told him he could not say the word, Bingo!, anymore? The story was all over the national media.
Snap into a Slim Jim? Maybe. But not when it's nearly three decades old:
A man working on a Downtown Covington building made the grisly discovery of an unwrapped, in-tact Slim Jim beef snack from the 1980s and promptly put it on eBay.
Speaking of unsavory snacks... Grippo's was forced to recall some of its beloved chips because there was a chance that some of the bags included the added treat of metal shavings
A frightening scene unfolded in Peaselburg when neighbors were convinced that a human skeleton had been found near a home, but the decaying remains ended up belonging to a dog
In a battle over whose mouth is loudest, restaurateur Jeff Ruby defeated local attorney Eric Deters when Ruby announced in Covington that he was banning Deters from the soon-to-reopen Waterfront. Months later, Deters shot his mouth off again but this time to a law enforcement officer. The attorney, for some strange reason, posted a video of his tirade to Facebook.
Where am I? No matter where in Cincinnati you were last spring, you were in Clifton, according to Facebook: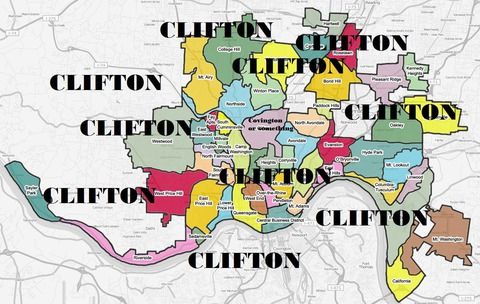 A petition was launched to get Facebook to change the situation, and it apparently worked?
Someone stole a dog from a Covington yard, and after the story hit social media, the pup was secretly returned to its proper home
Jarhead. Some local ladies discovered a cat on Garrard Street that had a jar stuck on its head, making it unable to eat:
They spent hours trying to find the cat, and thankfully, this story finished with a happy ending
The residents of Peaselburg worked very hard on their street planters only to wake one morning to find that many of them had been destroyed by vandals. Some teenagers got a valuable lesson days later when they appeared before the Friends of Peaselburg Neighborhood Association and confessed to the crime.
Everything's for sale in America! Even if you find a bunch of four-leafed clovers in Covington, sell that luck!
Rat Race. Only in Covington? Where else would you find an annual tradition that attracts a couple thousand people to watch mice race?
Oh, come on! Just as Covington's roads finally start to get the attention they need, this happens:
Just days after Scott Boulevard was re-paved by the state, the 800 block collapsed and water went everywhere.
But that story might not be worse than when the Bomb Squad shut down a Downtown Covington block one weekend only to discover that they were investigating a hot dog stuck to an old gas can
Somebody thought it was a good idea to turn the Goose Girl Fountain in Mainstrasse Village into a bubble bath
When a Florida jury was set to announce a verdict in the George Zimmerman murder trial, some haters felt the need to put racist flyers around Covington
How do you get hundreds of otherwise good people to camp outside in a Newport parking lot? Open a Chick-fil-A.
HEARTWARMING!
Here are some great, happy stories from 2013:
When Covington firefighters hit the scene, one Covington wife is right there, too, catching it all in pictures: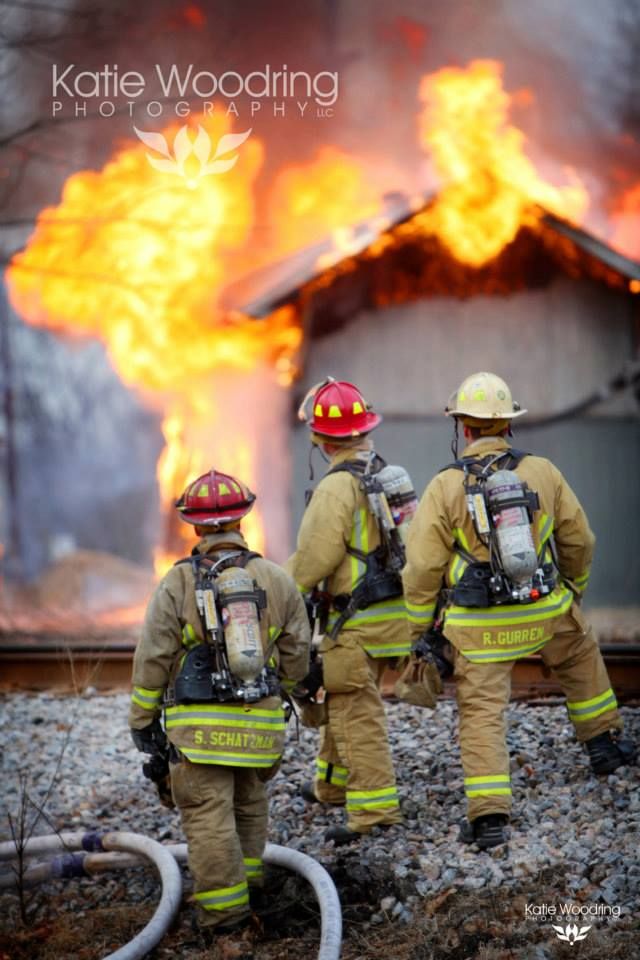 Meet Katie Woodring and her project that will document fires and firefighters for a future exhibition
When a Covington couple's plans to open a restaurant in two dilapidated Mainstrasse Village buildings, a man no longer in the area reached out to The River City News to share his connection to one of the properties: His grandfather operated a barber shop there for years while the man was a child
A Holmes High School senior could not attend graduation because he was headed to military boot camp, so the school district did something special just for him
Incredible: A 75-year old woman who lives in California but is from Covington, purchased an old Bible, curious about how the verses may have changed. What she found inside will soften even the hardest heart: an essay that she had written as a child back in Covington
How about John Anneken? The Covington Latin graduate and University of Cincinnati post-doctoral researcher went on Jeopardy and kicked ass for a few days, winning over $62,000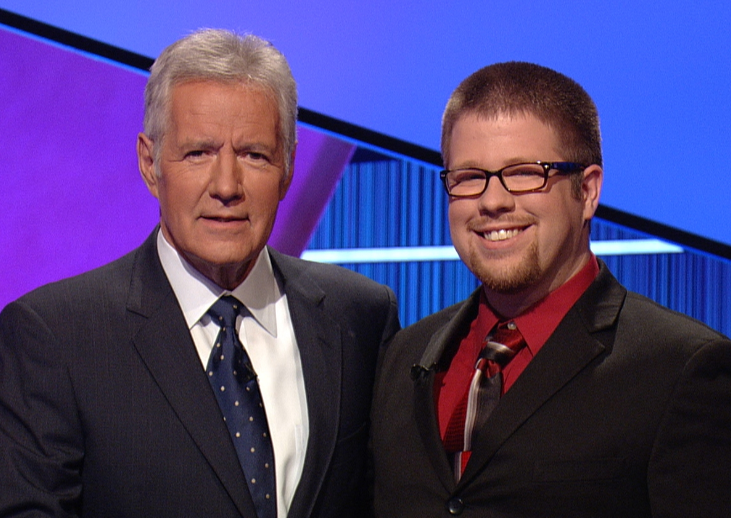 A Covington church ordained its first female minister this year
Six months after an ovarian cancer diagnosis, a Kentucky couple receives the welcome news of a $1 million lottery win
As Covington prepares to celebrates its 200th birthday, RCN introduced you to a man who played a fun role in the city's 150th: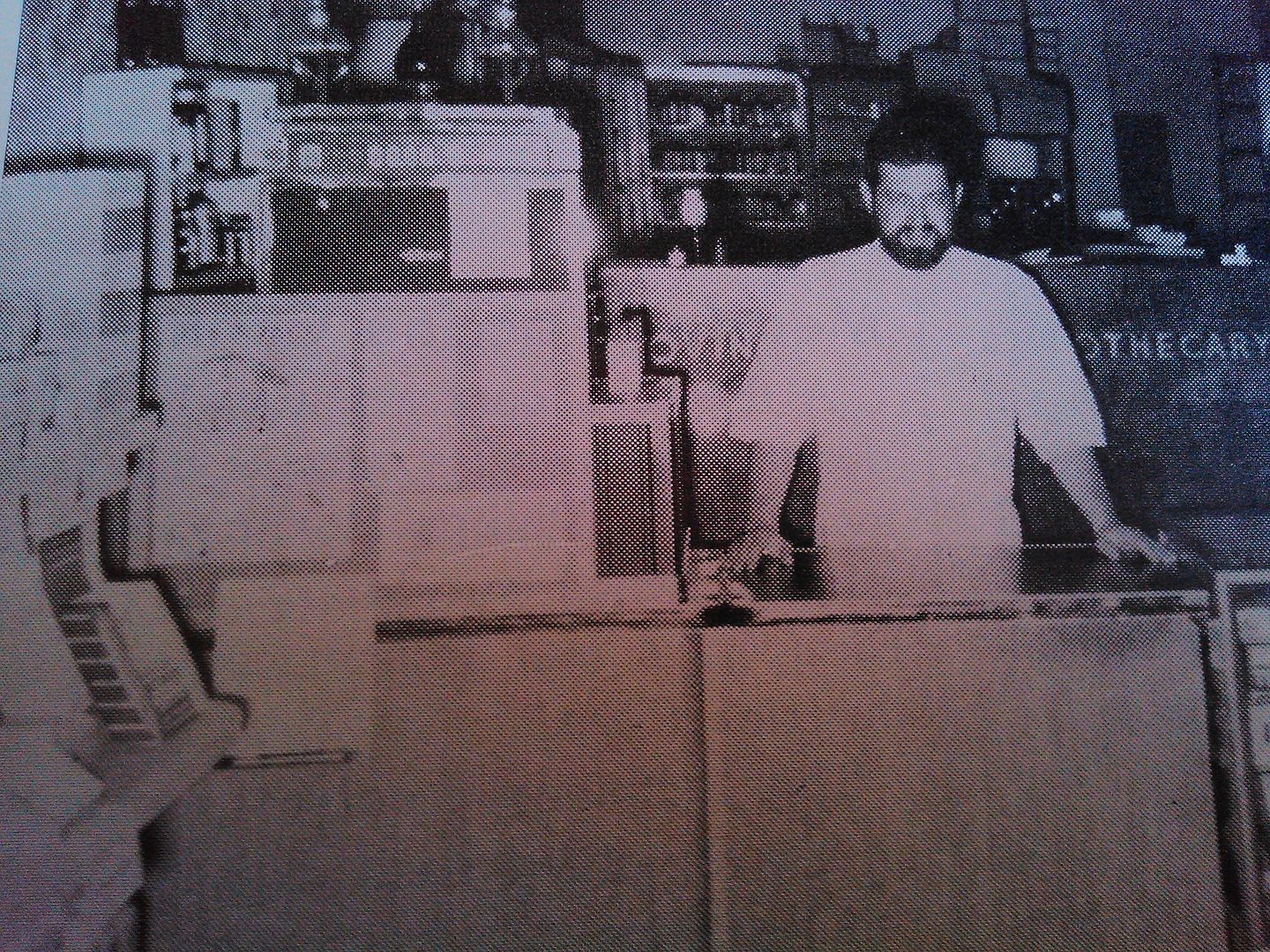 Arny Stoller operated Covington Apothecary just like his father did, and he had a great time during the sesquicentennial celebration
A Covington teen put a welcome addition to his father's annual elaborate Halloween display: A hearse that collected canned goods for the less fortunate
A Covington man's invention - inspired by his father's struggles - could change eye drops forever
Homeless to Doctor!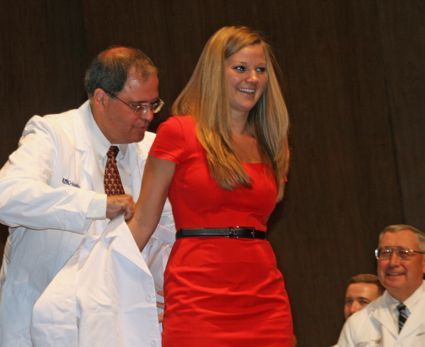 As a senior at Holmes High School, Kayla Klinker found herself living in a homeless shelter. This year, she was one step closer to becoming a doctor.
**********************************
WHAT WILL 2014 HOLD FOR US IN THE WAY OF WEIRD, SAD, AND HAPPY TALES? STAY TUNED. THE RIVER CITY NEWS WILL HAVE IT COVERED FOR YOU!