Cincy Stage PULSE: Jackie Demaline Previews January's Theatre Offerings
Wed, 01/01/2014 - 08:32
RCN Newsdesk
The River City News is proud and excited to welcome Jackie Demaline as a contributor as we expand our coverage into the local arts scene. Jackie was a longtime arts & theatre writer and critic at the Cincinnati Enquirer. She is a Covington resident, living just a couple blocks from RCN's office in Roebling Point. Now retired, Jackie is an enthusiastic supporter of RCN and will be an occasional contributor. In her first feature, Jackie previews the upcoming theatre scene for the month of January.
Happy New Stage Year from cincy stage PULSE. We're midway through the 2013-2014 season, but if you love live theater, then winter is the season you like best, because 'tis the season for taking chances.
Watch for regional premieres and some edgier work mixed in with popular fare and many favorite local 
actors on area stages.
PULSE debuts with a week-by-week look at January, giving you plenty of time to plan your show-going 
schedule. I invite you to follow me weekly for previews, interviews, news and dish.
See you at the theatre!
-Jackie Demaline
JANUARY ON STAGE
WEEK ONE
– "The Book of Mormon," Jan. 7-26, Broadway in Cincinnati, Aronoff Center for the Arts, 650 
Walnut St., Downtown. (1-800-294-1816 and 513-721-3344,
www.broadwayacrossamerica.com
The biggest buzz show of 2013-2014 starts the new year. Ben Brantley of The New York Times calls it 
"the best musical of this century." Entertainment Weekly says it's "the funniest musical of all time." 
(Makes you wonder what was in the press kit.) It's about the extremely rude misadventures of a pair of 
naïve Mormon missionaries in Uganda. Watch for terrific Cincinnati native son Ron Bohmer!
WEEK TWO
– "Hamlet" (Jan 10.-Feb. 9) / "Rosencrantz and Guildenstern Are Dead," (Feb. 14-March 9), 
Cincinnati Shakespeare, 719 Race St., Downtown. 513-381-2273, www.cincyshakes.com
Okay, I'm cheating but you really want to see these as a package deal.
Brent Vimtrup, always worth watching, plays the Prince of Denmark who returns home to the castle to 
discover his murdered father's ghost. Revenge, betrayal, madness add up to The Most Famous English-
Speaking Play Ever – deservedly.
A week after "Hamlet" closes the cast is back in "R&G," Tom Stoppard's brilliant sideways look 
at "Hamlet." A pair of bit players come center stage to watch the drama unfold with
Beckett-ian
bemusement and a growing sense of impending doom. 
Bruce Cromer as Claudius, Sherman Fracher as Gertrude,
and (Bottom) Brent Vimtrup as Hamlet in CSC's 2014 production of Shakespeare's "Hamlet"
Also recommended
: "Frankenstein," National Theatre LIVE, 1-800-315-4000 (Springdale 18 Cinema 
de
Lux
) and information@dogberytheatre.org. Like the Metropolitan Opera, London's superb National 
Theatre has a must-see, taped live performance series. There's a single screening, at 7 p.m. Sundays, 
and only at Springdale Cinemas.
WORTH IT. High points of this season have included Kenneth
Branagh's
killer "Macbeth." 
You'll want to see this so-modern take on "Frankenstein," too, directed by Danny Boyle ("Slumdog 
Millionaire.") It stars Benjamin Cumberbatch and Jonny Lee Miller when they were merely famous in the 
UK, before they captivated U.S. audiences in work including "August, Osage County" and "The Hobbit" 
(Cumberbatch) and CBS series "Elementary" (Miller.) On the London stage, they rotated the roles of 
Frankenstein and his Creature.
WEEK THREE – "The Sound of Music," Jan. 17-Feb. 2. The Carnegie, 1028 Scott Blvd., Covington. (859-
957-1940, www.thecarnegie.com
Surely you want to cleanse the sorry Carrie Underwood holiday telecast from your memory. The 2014 
entry in The Carnegie's annual staged concert series may do the trick. 
WWII looms, in Edelweiss-filled Austria a spunky novice nun is sent off to wrangle a herd of engaging 
kids whose father is badly in need of someone to taw his frozen heart. To the Rodgers &
Hammerstein
score they become the
Trapp
Family Singers.
The Carnegie is very good at spotting new talent. Abigail Paschke, a grad of CCM's master's program, 
returns to the area to play Maria for the first time – she's already a veteran of four of the five daughter 
roles. 
Jared Joplin brings lots of national stage credits, as well as a stint at Cincinnati Shakespeare, to SoM, 
where he plays Baron Von
Trapp
. (If the Joplin name sounds familiar, he's the son of longtime Playhouse 
favorite
Joneal
Joplin.) Maria Ventura, who teaches voice at Xavier University, is the Mother Abbess.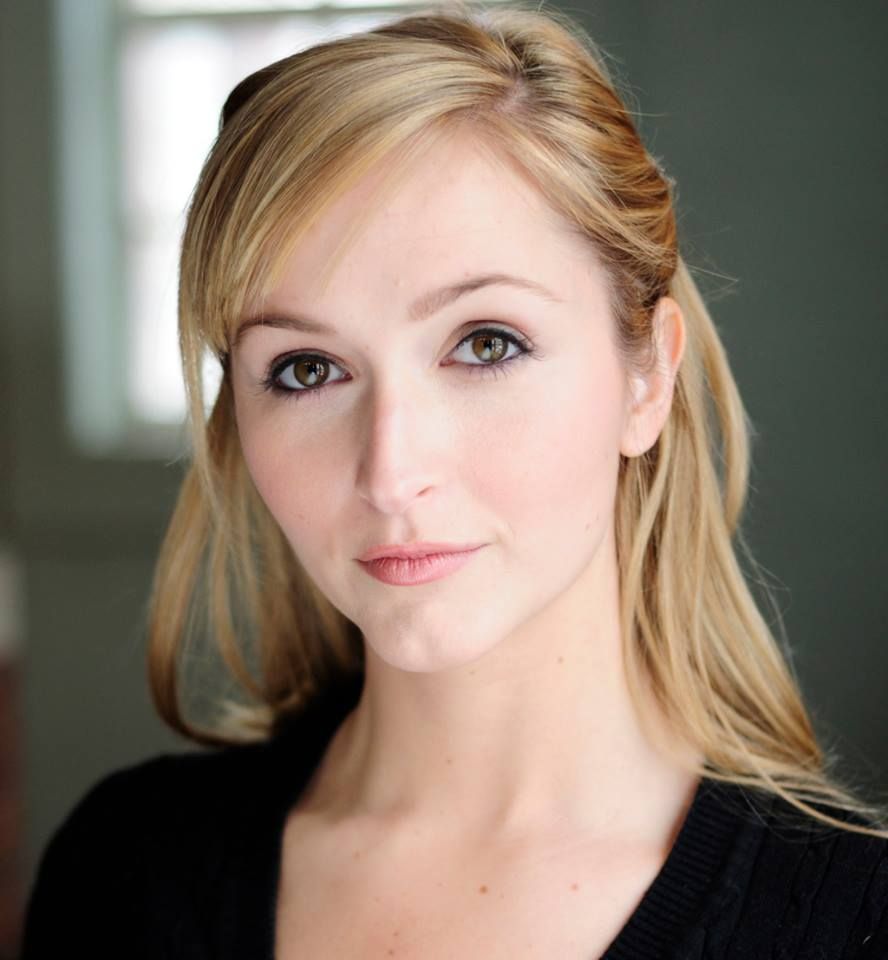 Abigail Paschke
WEEK FOUR
– "Clybourne Park," Jan. 18-Feb. 16, Playhouse in the Park, Eden Park. (513-421-3888 and 
www.cincyplay.com) / "Pluto," Jan 24-Feb. 22, Know Theatre, 1120 Jackson St., Over-the Rhine. (513-
300-5669, www.knowtheatre.com.) 
It's a big week, with "Clybourne Park" coming in with a Pulitzer Prize and a Tony Award for Best Play 
(2012) and "Pluto" an exciting entry on the stage calendar, part of a national "rolling premiere" with 
New Play Network and a cast of topnotch local actors.
Fierce and funny
"
Clybourne
Park" is playwright Bruce Norris' "
21st 
Sun." Set in a Chicago neighborhood, the comedy of race and real estate's two acts are set 50 years 
apart. In the first act, it's 1959 and the white residents are trying to prevent a black family from moving 
in. In 2009, It's the African-American community trying to hold the line against gentrification. 
When "Clybourne Park" played at Lincoln Center, the in-house magazine devoted an entire issue to it. 
Browse here.
ALERT
: Recommended for adults and older teenage audiences. The play contains adult themes, racial 
conversations and strong adult language. Please contact the Box Office if you have questions or require 
additional information.
Clybourne Park
Steve
Yockey's
"
Pluto
" is having a "rolling" world premiere, with theaters around the U.S. signing up 
to produce, including Silver Spring,
Md
. and Orlando. It's already opened in Atlanta to glowing reviews 
– "the most engrossing one hour and 20 minutes you can spend in a theater this year" and "Lovely and 
heartbreaking."
A mom and her withdrawn, college-age son are having a kitchen-sink drama kind of conversation at the 
breakfast table. But. There's the talking dog and the cherry tree piercing the ceiling tree and the voice 
on the radio talking directly to her – 
Annie Fitzpatrick,
Torie
Wiggins and Ken Early star, which promises a good show, and former Know 
artistic director Jason
Bruffy
directing, another selling point. 
"Pluto" is also described as apocalyptic and (ALERT) recommended for mature audiences only.
If the month has been dreary, "
The 39 Steps
," Jan 23-Feb. 16 at Covedale Center (4990 Glenway Ave., 
W. Price Hill, 513-241-6550) should do the trick.
It's an area favorite, but if you didn't catch the Broadway tour of the summer run at Cincinnati 
Shakespeare (or just like it enough to see it again), it's a charmer.
Inspired by a Hitchcock classic romantic suspenser, it's all about an innocent man in the wrong place at 
the wrong time. Suddenly he's on the run from Scotland Yard and Nazis and wouldn't you know he picks 
up a beautiful blonde along the way.
There's plenty of riotous comedy, with four actors playing more than 100 characters and a tour de 
force for the two actors playing most of them.
WEEK FIVE – "Tribes," Jan. 29-Feb. 16, Ensemble Theatre Cincinnati, 1127 Vine St., Over-the-Rhine. 513-
421-3555 and www.ensemblecincinnati.org
Great reviews out of New York, the 2012 Drama Desk Award for Outstanding Play and Michael Haney 
directing. (My rule is: Haney directs, I buy a ticket.)
Billy is the deaf son in a family obsessed with self-expression where he doesn't fell he fits in. When he 
finds a new "family" in the deaf community, "Tribes" takes a savage, funny look at family dynamics, 
belonging and the limitations of communication.
The New York Times wrote: "Have you heard? Are you listening to me? What did you just say? Most of 
us ask variations on those questions at least a dozen times a day. But it's unlikely that they vibrate with 
the resonance they acquire in Nina Raine's "Tribes," a smart, lively… new play that asks us to hear how 
we hear, in silence as well as in speech."
The Wall Street Journal raved, "The best-written, best plotted, deepest, most daring – and funniest – 
new play in recent years."
Also consider: "
Seminar
," Jan. 31-Feb. 15, Falcon Theatre, 636 Monmouth Theater, 636 Monmouth 
St., Newport. Cincinnati gets its first look at native daughter Theresa Rebeck's recent (opened in 2011) 
Broadway comedy, set at a post-graduate writing seminar led by a jaded professor who knows how 
to cut his quartet of students to the bone. Some thrive and others flounder, alliances are made and 
broken, sex is used as a weapon and hearts are unmoored and innocence collides with experience in 
Rebeck's biting comedy.
-Jackie Demaline