Week in Review: January 13-19
Sun, 01/19/2014 - 18:56
RCN Newsdesk
The River City News is your home for More Covington News Than Any Other Source. Follow us on Facebook and Twitter, or email us! Here is a look at some of the top stories from the previous week:
SUNDAY
BRITISH MAGAZINE: "NKU MORE INSPIRATIONAL THAN IVY LEAGUERS"
"Eat your heart out, Harvard. You're not as good as Northern Kentucky University." Click Here
FLYER DIVIDES KENTUCKY CITY OVER FAIRNESS ORDINANCE
"This is a nationwide agenda of the extreme gay rights agenda, trying to pave the way for gay marriage and other things like that." Click Here
Taylor Mill Fire Chief to Retire this Year Click Here
162,000 Sign Up for Kentucky Health Care Exchange Click Here
Rick Robinson reviews PJ O'Rourke's new book Click Here
CRAIGSLIST AD SEEKS TO GET RID OF "VERY MEAN NINJA CAT"
"Very Mean Siamese Cat/Ninja" available at Cincinnati Craigslist:
"What makes me the most upset is my buddies (sic) $700 facial reconstruction I had to pay for when my cat went ape s**t on his head." Click Here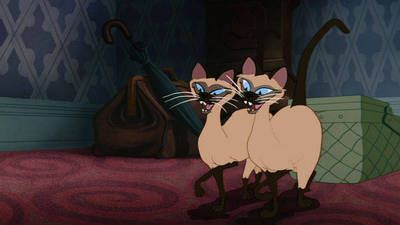 SPORTS: Norse end 3-game losing streak, dump Kennesaw State Click Here
Norse women suffer first conference loss Click Here
UK's sharp free throw shooting boosts Cats in victory over Tennessee Click Here
SATURDAY
RESIDENTS NEAR CAROLINE UNDERPASS COULD RETURN HOME BY END OF JANUARY
Residents forced to leave after the collapse of a wall at the Caroline Underpass could return home by the end of January: Click Here
POLAR VORTEX RETURNING NEXT WEEK?
A second round of the Polar Vortex may have us all freezing again next week. Forecast: Click Here
Woman goes from homeless to housed and reunites with young son Click Here
Alleged puppy mill busted up in Campbell Co., man jailed Click Here
University presidents: Time for Kentucky to renew commitment to higher education Click Here
Attorney General talks heroin, prescription drugs to Campbell Co. students Click Here
SHARK RAY EXPECTING AT NEWPORT AQUARIUM
She's expecting!
A shark ray at the Newport Aquarium is the first of its kind to become pregnant in captivity. Click Here
********
AN EXCLUSIVE FROM THE RIVER CITY NEWS
Kentucky Auditor Adam Edelen sat down for an exclusive one-on-one interview with The River City News
Part One takes a look at his office's examination of the City of Covington's finances where the findings will be "significant":
COVINGTON: "We're talking about the fifth largest city in the state, a community known in every corner of the state. You have to have good government here."
"(The report) ...will also capture where the system broke down and how to fix it." Click Here
Part Two offers a closer look at Edelen's future political plans, his review of the CVG Airport Board, his thoughts on so much work being done by his office in Northern Kentucky, and more:
"Kentucky doesn't work without a dynamic Northern Kentucky and you can't have a dynamic region with public leadership failing to meet their obligations to the public." Click Here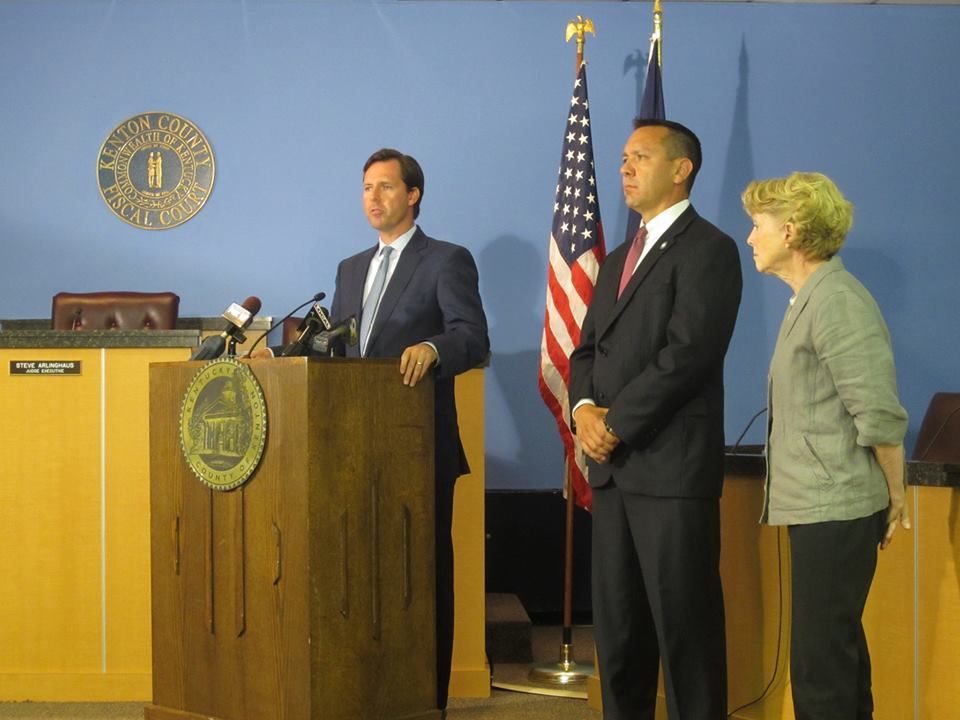 ********
FRIDAY
BRIDGE OVER LICKING RIVER BETWEEN COVINGTON & NEWPORT COLLAPSED 160 YEARS AGO THIS WEEK
160 years ago this week... a new suspension bridge connected Covington and Newport over the Licking River.
Weeks later, that bridge would be in the Licking River: Click Here
NKU's Chase College of Law launches Bruce Lunsford Academy Click Here
Mercer knocks off Norse at Bank of Kentucky Center Click Here
THURSDAY 
EFFORTS FOR & AGAINST PROPOSED UDF IN TAYLOR MILL LEAD TO 3-HOUR COMMISSION MEETING
What's all the fuss about a proposed United Dairy Farmers in Taylor Mill?
The issue led to three hours of discussion Wednesday night at the city building.
Should the city ban any new gas stations? Read the story and weigh in: Click Here
Bill requires women seeking abortion to have face-to-face meeting with medical professional Click Here
"Sound of Music", a collaboration between The Carnegie & The Kentucky Symphony Orchestra, is now open Click Here
Fallen Ft. Wright soldier to be remembered locally, at base Click Here
Kentucky leads nation in new business creation Click Here
DAYTON PHYSICAL EDUCATION TEACHER PUSHES FOR NEW TENNIS COURTS IN CITY
A Physical Education teacher in Dayton, KY is pushing for new tennis courts in the city.
"These kids want more things to do, and more chances to have fun with each other outside the house." Click Here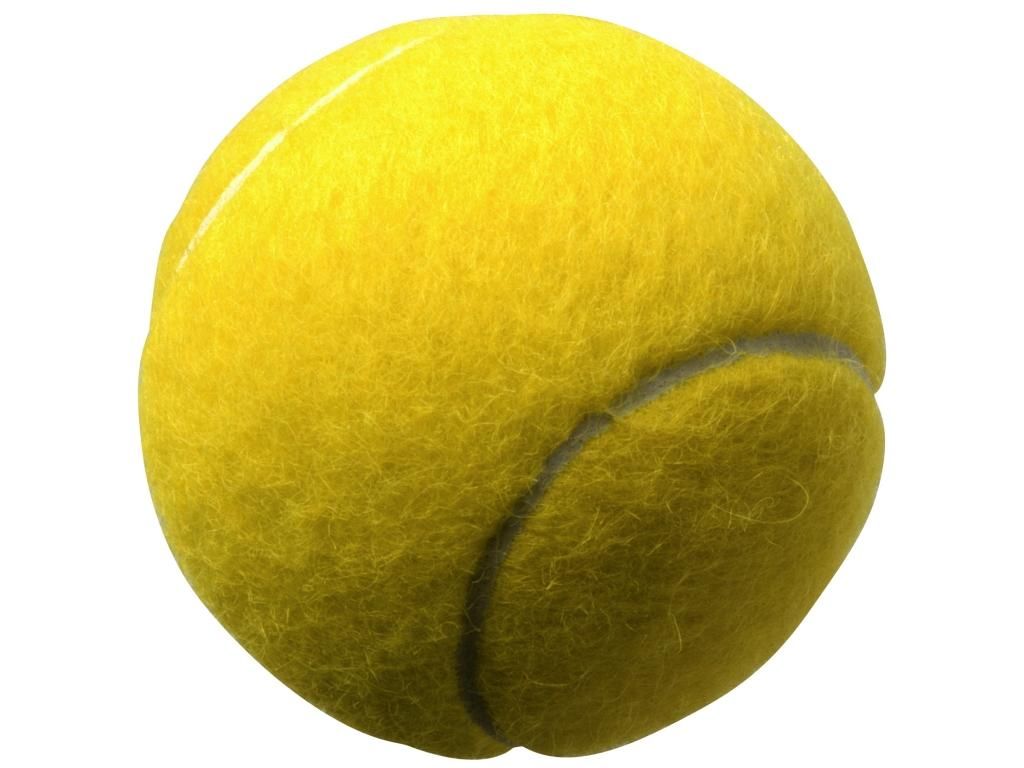 NKY Hates Heroin presents check with money raised from collecting coins Click Here
Where do seniors fit in the new initiative called "my NKY"? Click Here
WEDNESDAY
BAMBERGER SEEKS TO WIN BACK SEAT ON COVINGTON CITY COMMISSION
Former Covington City Commissioner Jerry Bamberger will run for a shot at returning to City Hall.
"Over the past few years, instead of addressing the important issues of our city, the current commission has drawn more attention for their lack of civility toward each other than for their accomplishments as the city's governing body." Click Here
Couple found dead in apparent murder-suicide in Morning View Click Here
Northern Kentucky Water District closed Ohio River intakes as chemical spill passed through area Click Here
NKU grad, local fire chief aid troubled fire departments in Africa Click Here
Covington Business Council, Urban Partnership name new board members Click Here
Bill that would restore voting rights for some felons passes Kentucky House committee Click Here
911 call centers to split $2.9 million in Kentucky Click Here
Arkansas shocks Kentucky on last-second dunk Click Here
TUESDAY
LATONIA MAN ARRESTED AFTER ALLEGEDLY FIRING SHOT IN THE AIR
A gunshot rang out on a Latonia street late Tuesday night, prompting a big response from police.
Now one man is in jail for shooting into the air: Click Here
COVINGTON COP SHOOTER CONVICTED, GETS 60-YEAR RECOMMENDED SENTENCE
A Kenton County jury convicted a man who shot Covington Police, and then deliberated until nearly 11 p.m. before returning with a recommended sentence of 60 years: Click Here
Three new restaurants to open at Crestview Hills Town Center Click Here
SUSPICIOUS PACKAGE CLOSES COVINGTON TRANSIT CENTER
All clear at the TANK Transit Center in Covington after a suspicious package forced its closure Tuesday. Click Here
What will the next several years in Northern Kentucky look like? Vision 2015 launches "my NKY" campaign Click Here
Woman left in critical condition after being hit by car in Bellevue Click Here
Dude tries to rob Taylor Mill Subway but only gets hand slammed in register Click Here
Take the 10% Pledge: Support local food economy & farm families Click Here
Photos: Covington art gallery hosts first opening of new year Click Here
MONDAY
MIKE FINK LEAVES COVINGTON RIVERFRONT
It's the end of an era in Covington.
The Mike Fink floating restaurant left the city's riverfront Monday.
Photos at the link: Click Here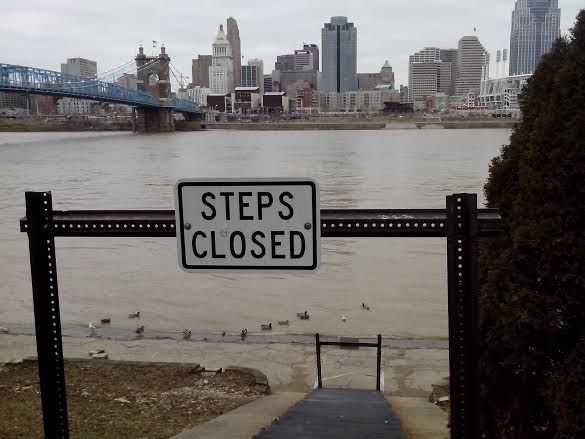 MAN HITS COVINGTON CRUISER, CRASHES CAR, FLEES SCENE LEAVING INJURED SISTER BEHIND
A Covington Police cruiser was struck before a vehicle crashed into a retaining wall near Holmes High School this morning. The driver fled the scene, leaving his injured teenage sister behind. New details: Click Here
Brent Spence Bridge shut down after beer truck flips, spills Click Here
First graffiti artists respond to Covington's call on Licking River Click Here
Bromley picks replacement for council member who died Click Here
The River City News is your home for More Covington News Than Any Other Source. Follow us on Facebook and Twitter, or email us!
Michael Monks, editor & publisher
Photo: Sunrise in Independence on Thursday/RCN