New Entrepreneurs, Attitude Leading Turnaround in Covington
Mon, 03/17/2014 - 07:47
RCN Newsdesk
RCN Managing Editor Jerod Theobald talks to four small business owners in Covington.
As Cincinnati continues to grab news headlines both locally and nationally, another 
city sitting just to its south is quietly coming into its own. Overshadowed by the recent 
successes in Newport, Over-the-Rhine, and downtown Cincinnati, the city of Covington 
is currently riding a small but growing wave of momentum as it approaches its
200th
For decades, the city of Covington had been on the decline. Years ago, as its population 
moved out of the urban core, many of its shops and other small businesses closed their 
doors. What was once a thriving retail and entertainment destination had become a place 
whose streets were lined with empty storefronts and deserted at nearly all hours of the 
day. 
Over the past three years, however, something has changed. Many people who 
live in Covington say the swing in momentum can be traced back to the day local 
businessman Chuck
Scheper
stepped in as interim mayor to help save a city on the brink 
of bankruptcy. If you talk to
Scheper
privately, however, he'll tell you there's more to it 
than that. 
The positive change in Covington is rooted in a change in attitude and a willingness by a 
growing minority to carry the city on its back until it is strong enough to walk again on its 
own. There is a belief among business owners, community leaders, residents, city staff, 
and others with a strong love for Covington that the city is not only on the right course 
but is on the verge of greatness. A city that for so long has backpedaled has now begun to 
march forward. 
There are many who march on the front line including several young entrepreneurs who 
likely could have settled in an up-and-coming neighborhood on the north side of the Ohio 
River but chose to set up shop in Covington. Although a couple have found immediate 
success in the city, many of the others continue to grind it out, working together to attract 
not only visitors, but like-minded individuals with aspirations of opening their own small 
business. 
Earlier this week, I was fortunate enough to have the opportunity to sit down with 
four of those individuals on the front line to discuss their businesses, their thoughts on 
Covington, and what it means to be an entrepreneur.
J. Theobald: Why did you decide to open your business in Covington?
Hilary Nauman, co-owner of art gallery Shrewdness of Apes:
Covington has that 
fantastic pioneering energy; it is not bound to an established reputation. We can be 
whatever we want to be and thrive. 
Caitie McKinley Mix, co-owner of

Greenline
Salon: We know great things are 
happening in Covington and we wanted to be a part of the revitalization. We could have 
opened in a new strip mall or shopping center in Florence, Newport, or Union but that 
wasn't our mission. We felt a calling to open in a city that needed something new in an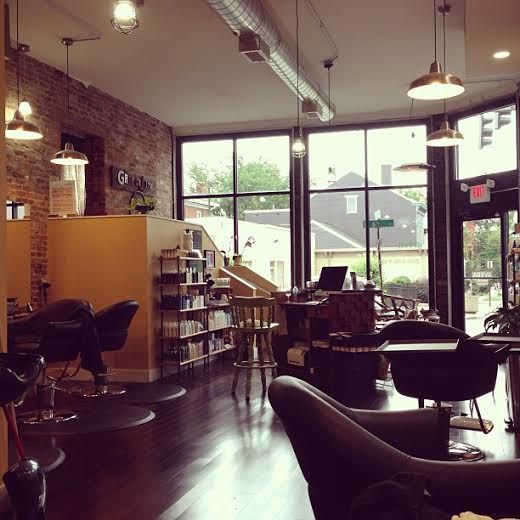 Greenline Salon
JT: What has been the biggest surprise since opening your business?
Erikka Gray, owner of vintage shop District 78:
The biggest surprise is the amount 
of work and effort it takes to move a re-emerging city forward. Fortunately, there are so 
many people (in Covington) working to make that growth happen.
HN:
The biggest surprise has been the amount of other small businesses that have popped 
up. We have a great new community with a lot of energy and a willingness to collaborate.
JT: What does the word "entrepreneur" mean to you?
Mike Harwood, owner of Whack Burger:
To me, being an entrepreneur means taking a 
risk to work for yourself.
HN:
For me, it's making my own way. I have had great advice and help from other small 
business owners, but at the end of the day there is no handbook or manual for success. 
My partner (Michael Boyd) and I are responsible for making things happen. It's both 
amazing and excruciating. 
EG: Living out my dreams.
CM:
Being an entrepreneur means taking the risk and assuming all responsibilities. We 
often equate it to becoming a new parent; putting in hours you didn't know you could 
mentally handle, doing the little jobs that no one knows about to keep the business going, 
and getting excited over every milestone no matter how large or small.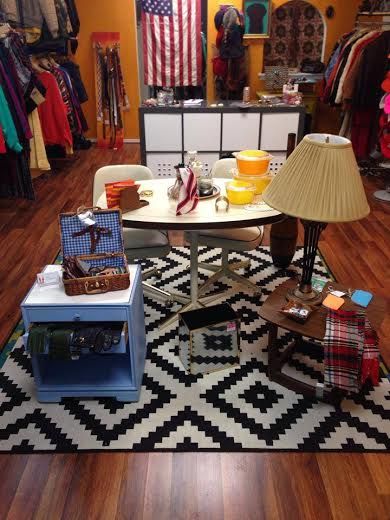 District 78
JT: Being an entrepreneur can be a grind. What keeps you going each day?
MH: Having pride in my product. I also want to be a part of the change in Covington.
HN:
At the end of the day, we like what we do. For us, it's making, collecting, and 
exhibiting art and handmade items. It's fantastic when someone comes in and really likes 
something you've made or something you have chosen to carry in your gallery.
EG:
I never thought it (becoming an entrepreneur) was possible, period. Now that I have 
the opportunity to live out my dream, I have to try everything I can to make District 78 
successful. I also have great people that help me everyday. Quitting isn't an option.
CM:
You have to be passionate about the services you are providing for the guests and 
passionate about helping your staff grow as outstanding service providers. Also, waking 
up everyday to go to a job you have built with your own hands is rewarding beyond 
belief.
JT: What is the one piece of advice you would give to an aspiring entrepreneur?
MH: Be prepared. Be very prepared.
HN:
Just do something, try something. You really have no idea what will work for you 
until you try and if/when it doesn't work, try something else. You should also be kind and 
helpful to others. Make an effort to support your peers.
EG:
Get to know the industry you're jumping into, be creative, and get to know your 
neighbors. Other business owners in Covington have been very supportive of each other. 
We all want to push the city forward.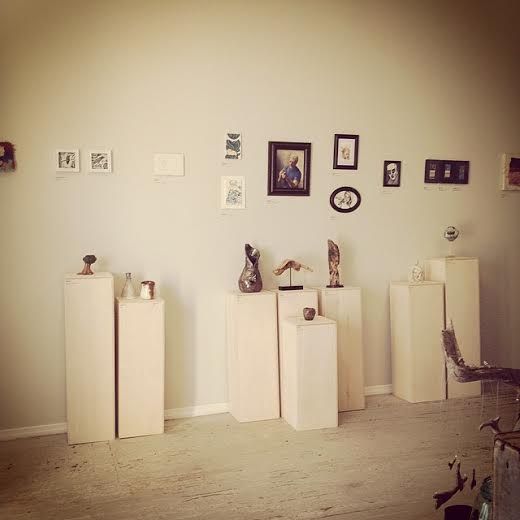 Shrewdness of Apes
CM:
The challenge with being an entrepreneur is that there isn't one piece of advice 
that works for every person or business. I think you have to seek advice from people you 
admire on a business and personal level and keep the advice you know to be right for you 
and your business. And hire a fabulous accountant and a great lawyer. They are worth 
every penny.
Jerod Theobald is managing editor at The River City News and owner of flow - a shop for men at 621 Scott Blvd. A version of this article will also appear in the March edition of Cincinnati Profile.