NKY Tri-Ed, eZone Welcome New Staff Members
Fri, 04/11/2014 - 08:22
RCN Newsdesk
Northern Kentucky Tri-County Economic Development Corporation (Tri-ED) announced that Clifford A. Reed (pictured above) has joined the organization as Assistant Director of the Northern Kentucky ezone in Covington. He will work with Casey Barach, Senior Vice President of Entrepreneurship at Tri-ED and ezone Director, as part of the Northern Kentucky office of the Kentucky Innovation Network.
That office is in the building at the northwest corner of Sixth Street & Madison Avenue.
Jennifer L. Sand has joined Northern Kentucky Tri-ED as Sr. Director, Marketing & Informatics/Office Projects.
"Cliff and Jenny both bring valued experience, determination and drive to our economic development team," said Dan Tobergte, President and CEO of Northern Kentucky Tri-ED in a news release. "We look forward to Jenny's contributions, primarily in directing Northern Kentucky Tri-ED's marketing efforts, working with new and existing high-tech informatics-based companies in concert with our many local, regional and state allies. Cliff's extensive financial experience will amplify Northern Kentucky's entrepreneur and startup efforts."
Sand's career spans both the private and public sectors. Most recently, she led the home office at Home Care by Black Stone in Cincinnati, Ohio with responsibility for government affairs and strategic partnerships, in addition to managing the marketing department. Sand also has extensive experience as District Director and Constituent Liaison in former Congressman Geoff Davis' office in Ft. Mitchell, Kentucky. A native of Northern Kentucky, Sand obtained a Bachelor of Arts degree from Albion College in Albion, Michigan. Sand also has held leadership roles in LEGACY, Northern Kentucky's young professional organization, and several other professional organizations.
"Jenny brings solid experience in marketing and communications as well as project management skills to Northern Kentucky Tri-ED to market Boone, Campbell and Kenton counties for primary industry investment. These will be an asset to Northern Kentucky Tri-ED as we promote the region across the United States and the globe as an attractive place to do business," Tobergte said.
Prior to joining the ezone, Reed was the Chief Financial Officer for Turfway Park, a thoroughbred racetrack in Florence, Kentucky. Reed formulated and executed business strategies as part of the senior management team that included financial planning, budgeting, financial reporting, human resources, risk management, information systems, and compliance with industry and governmental regulations. In addition, he worked closely with bankers, attorneys and accountants.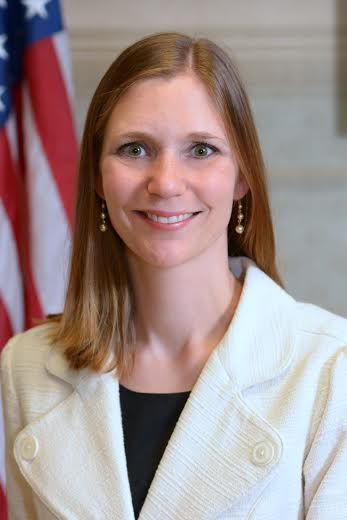 Jenny Sand/provided
"One of the largest hurdles that the founders of start-up companies face is putting together an accurate and reasonable financial plan for the business and potential investors," said Barach. "In addition to his valuable executive experience and contacts from throughout the Greater Cincinnati region, Cliff's financial expertise will be invaluable as we work to help companies that are commercializing a new product, technology or process in Northern Kentucky."
Previously, Reed was associated with several companies in Greater Cincinnati, including Price Waterhouse, Arthur Andersen, and Chiquita Brands, where he held the positions of Senior Audit Manager, Controller and Director of Financial Reporting.
A lifelong resident of the Northern Kentucky/Greater Cincinnati area, Reed earned a Bachelor of Science degree in Accounting from the University of Kentucky. He is a former member of the American Institute of Certified Public Accountants, both the Kentucky and Ohio Society of CPAs, and the National Association of Management Accounts. He is also a past president of the Leadership Northern Kentucky Alumni Association.