Despite Cuts, Kentucky Community College Head Gets Lucrative Deal
Thu, 05/08/2014 - 13:58
RCN Newsdesk
Enrollment at the Kentucky Community and Technical College System is down to its lowest level in five years, while tuition revenue and state funding are at eight-year lows.
Tuition is going up and spending cuts are well under way. 
"The colleges, especially over the past six years, have had to tighten their belts both on the 
personnel and operating expense side," said KCTCS' chief finance officer, Ken Walker.
One personnel expense that wasn't tightened, though, is that of KCTCS President Michael 
McCall.
McCall, 66, one of the highest paid community college system administrators in the nation, 
received total compensation of $641,699 in 2013. It included a $317,962 base salary, a $78,509 
bonus and a $90,000 housing allowance. He also receives an automobile allowance of $3,600 
per month, or $43,200 per year. All with taxpayers' and students' dollars.
McCall's 16-year career at the system's helm will end with his retirement next January, but 
he will still get a paycheck. A 16-month-old document obtained by the Kentucky Center for 
Investigative Reporting shows that he will become president emeritus for one year and draw his 
final base salary, or $324,321 after a recent 2 percent raise. To earn it, he "shall perform duties 
as requested by his successor."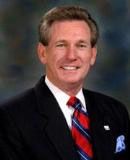 McCall
Professors who have seen their school budgets pinched and their workloads grow in recent 
years say the KCTCS board's generosity with McCall smacks of hypocrisy. 
"It's a sweetheart deal," said David Cooper, an English professor at Jefferson Community & 
Technical College and president of the Kentucky Community College Faculty and Staff Alliance 
union. 
"Generally speaking, a new president is not going to want the old president to tell him or her 
how to run the system," Cooper said. "I don't think the taxpayers should be paying him a salary 
for doing no work at all. They certainly wouldn't be doing that for a faculty member."
Barbara Ashley, a sociology professor at JCTC's Southwest campus in Pleasure Ridge Park, 
was appalled by the emeritus deal. Last year, the 72-campus KCTCS was forced to draw $15.5 
million from its net capital. This year, the KCTCS Board of Regents cut the system's day-to-day 
spending by 9.4 percent.
"If this system were flush -- and community colleges have always been underfunded -- it might 
make a little more sense," she said. "Yet we're facing state budget cuts. His situation doesn't 
seem to be moving in tandem with that."
Through a spokeswoman, McCall declined to be interviewed.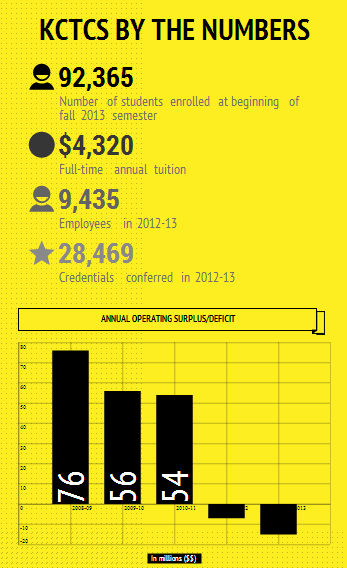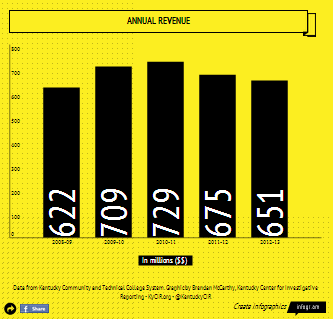 Data from KCTCS. Graphic by Brendan McCarthy, 
Kentucky Center for Investigative Reporting, kycir.org
The federal Bureau of Labor Statistics doesn't keep tabs on presidents emeriti, but there are enough of them to pack a large lecture hall. Kentucky has spawned its share. Like Lee Todd Jr. of the University of Kentucky, Doug Whitlock of Eastern Kentucky University and James Votruba and Leon Boothe of Northern Kentucky University. Morehead State University has three. The private University of Pikeville has two.
Unlike McCall, those nine aren't paid for their post-presidential standing. 
Todd, for example, has the emeritus title for life but receives no stipend for it. The title, said UK spokesman
Jay Blanton, "is an honor, not an occupation." Todd is currently a tenured professor 
of engineering and receives a salary of about $170,000. Doug
Whitlock
retired last year from 
EKU and was named president emeritus.
EKU
doesn't pay him for it. Why not? "We just don't," 
said
EKU
spokesman Mark Witt.
KCTCS Board Chairman P.G. Peeples, president and CEO of the Urban League of Lexington-
Fayette County, said the emeritus contract will help ease the transition in leadership.
"There's a lot of wisdom and knowledge there that you want to capitalize on going forward," he 
said. "That's traditional among institutions of higher education, to keep their leaders on in some 
emeritus status."
Asked why the board is paying McCall $324,321 to perform duties "as requested by his 
successor" instead of specific functions,
Peeples
said, "That has to be drilled down more and 
be more specific about the roles, and we're not there yet. There will definitely be more detail to 
that."
But the McCall employment contract containing the president emeritus clause is already in 
force.
Peeples
and McCall signed it on Dec. 7, 2012, and it took effect the following Jan. 1. 
Still, Peeples insisted that "specifics" about McCall's duties as president emeritus will be added. 
"We're all comfortable with that contract," he said.
Michael Ginsberg wasn't. A KCTCS trustee since 2009, Ginsberg resigned in March. He said he 
was frustrated with what he called the board's "idol worship" of McCall and its ready embrace of 
his proposals, including an ambitious $198 million, 16-project construction program.
Ginsberg said he objected to the president emeritus deal, to no avail.
"If we're paying him full salary, we ought to know what he's doing," said Ginsberg, an English 
professor at Jefferson Community & Technical College's downtown Louisville campus. "That's a 
lot of money, and it's a lot of money when we don't have money to replace faculty members who 
are retiring."
Ginsberg said the English department in Jefferson County is a prime example. "We've had half 
a dozen faculty retire in the past three or four years, and none of them have been replaced."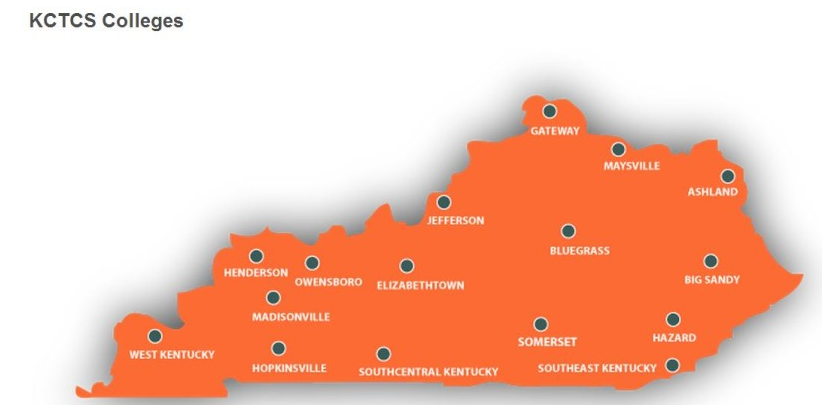 KCTCS' reliance on part-time help has reached the point where close to two thirds of all classes 
are taught by instructors, not professors. Since instructors only teach, Ginsberg said, professors 
must absorb more duties expected of full-timers, such as advising students and serving on 
committees.
In 2007, a survey by the Chronicle of Higher Education listed McCall as the highest-paid 
community college president in the nation. The survey hasn't been updated, but McCall comes 
out way ahead of counterparts in other states who run combined community-technical college 
systems.
Scott Ralls, whose North Carolina system has almost three times Kentucky's enrollment, 
received total compensation of $327,561. Tom Snyder, whose Ivy Tech system in Indiana is 
slightly bigger than KCTCS, made $307,134. 
McCall is the third highest-paid college administrator in Kentucky. His $641,699 in total pay last 
year was less than UK President Eli Capilouto's $747,225 and University of Louisville President 
James Ramsey's $667,565. 
McCall also makes out big on the housing front.
University of Kentucky President Eli Capilouto lives in a 142-year-old, 2 ½-story Italianate villa 
on the UK campus. Morehead State University President Wayne Andrews lives in a three-story 
1929 house listed on the National Register of Historic Places.
Both houses are university-owned. And when they call it quits, both men will have to turn over 
the house keys. Any increase in real estate value goes to the universities. 
Instead of a house, KCTCS gives McCall an annual housing allowance: $90,000 per year. 
McCall has received $90,000 in each of the last six years, or a total of $540,000, according 
to KCTCS. Yet McCall and his wife paid off the mortgage on their Versailles house three 
years ago, local property records show. They bought the 4,754-square-foot house in 2005 for 
$439,000 and are now trying to sell it. It's listed for $475,000.
McCall's house in Versailles/James McNair, kycir.org
Whatever amount they get, the money stays in their pockets.
Meanwhile, KCTCS is trying to shore up its revenue. Last week, the state Council on 
Postsecondary Education gave the greenlight to a KCTCS tuition increase of up to 4 percent 
over two years.
To Cooper, the KCTCS faculty union president, the negative trends in the system's finances 
make McCall's deal stand out even more.
"It's amazing that a poor state like Kentucky can afford to pay that kind of salary," Cooper said. 
Correction: This story was updated to reflect that enrollment is down to its lowest level in five years. It was not the fifth consecutive decline.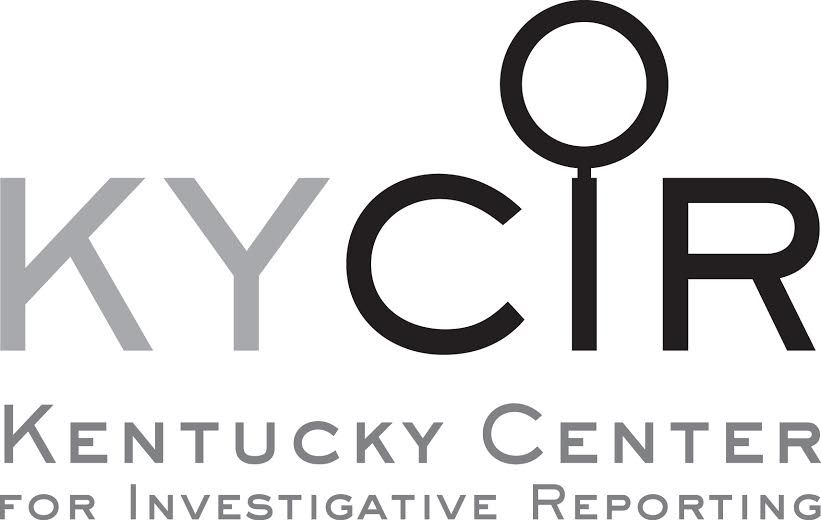 This article was produced by the Kentucky Center for Investigative Reporting, a new nonprofit newsroom from Louisville Public Media. You can read more at kycir.org.