Weekend: Art, Music, Fashion, Bikes, & Plants
Thu, 05/08/2014 - 07:36
RCN Newsdesk
Lots to do this weekend. Here's a look:
Brass Meets Bronze
This weekend, Brass Meets Bronze returns to MainStrasse Village with two days & one big night of fine art sculpture and live jazz music and this year it's expanding beyond traditional bronze sculpture!
Also, to help fuel the show, Maker's Mark has named BMB2 an Ambassador Event for 2014. If you love live 
jazz music and sculpture from around the country, this event is for you.
Some of the talented artists include:
Christian Benefiel (Maryland)
Margot Gotoff (Cincinnati)
Shawna Guip (Cincinnati)
Celene Hawkins (Cincinnati)
Jarrett Hawkins (Cincinnati)
Leslie Daly (Loveland, OH)
John Leon (Cincinnati)
Ben Lock (Bowling Green, OH)
Boomer Moore (West Virginia)
Lincoln Mudd (Washington DC)
Felandus Thames (Connecticut)
Tickets to the main event, featuring live glass blowing by Darren Goodman's Glass Experience and live jazz , 
come with one free adult beverage of your choice.
The full BMB2 schedule:
Saturday, May 10th: Noon – 5 pm - Free Admission
- The Maker's Mark Showcase: 7pm – 11pm - Admission $10 at the door
Sunday, May 11th: Noon – 6pm - Free Admission
45th Annual Duveneck Art Show
The Baker Hunt Art & Cultural Center takes its annual art show back to George Rogers Clark Park in Licking Riverside where 68 artisans will have their work on display and for sale. 
Painting, jewelry, glass, sculpture, photography, pottery, stone work, and more will be available.
The event will also feature live music and food trucks.
Sunday, May 11 from noon to 5 p.m. Admission is free.
Bike. Pop. Wow.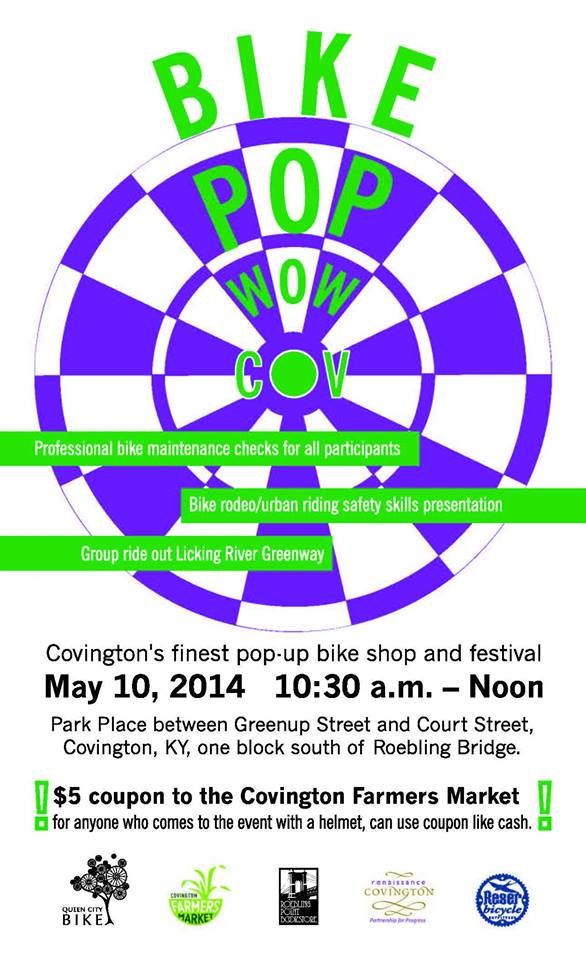 Saturday May 10th, join in the second Bike. Pop. Wow. pop-up bike shop at the Covington Farmers Market at Park and Court in Downtown Covington!
Want to go for a ride but not sure about your bike's readiness? Reser Bicycle Outfitters will be set up and generously offering free bike tune-ups.

Queen City Bike will be there to talk about anything Bike Month-related and also to give some bike safety demonstrations. 

Wear a helmet and you can get a $5 coupon to spend with our vendors at the Market! 

At 12:00 take a group ride out to the Licking River Greenway and Trails!

Special thanks to Roebling Point Books and Coffee!
Garden Mart at Trinity Episcopal Church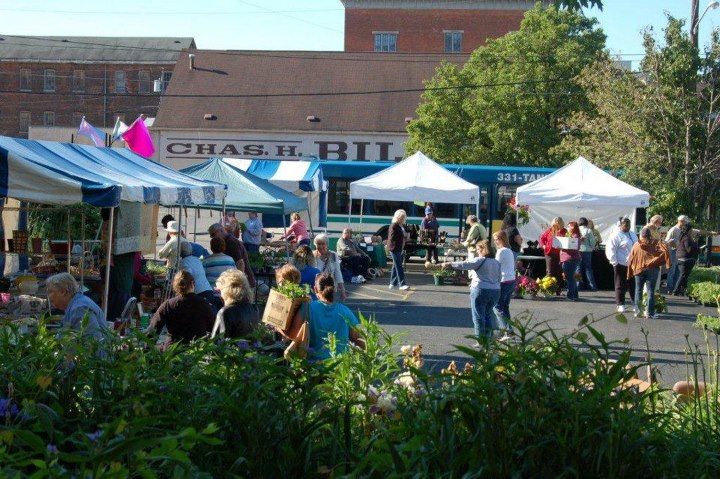 Garden Mart returns to Downtown Covington's Trinity Episcopal Church on Friday and Saturday.
From 5 - 8 p.m. on Friday, a special event is planned: Sprouts & Stouts with music from The Turkeys and local craft beers and food for sale.
The event also runs from 9 a.m. to 5 p.m. on Saturday.
The Trinity Garden Mart is an annual plant sale and craft fair which raises funds that support the public gardens of Trinity Episcopal Church and the various community outreach ministries of the Episcopal Church Women (ECW).
Shrewness of Apes presents: It Came From Cleveland
Friday at 7 p.m., 32 West 7th Street, Covington
Shrewdness of Apes' group exhibition features works that are be by, for, or inspired by rock n' roll(ers). This exhibition has something for everyone who loves music, with drawings, paintings, photography and mixed media pieces ranging in price from $10 up to $900.
In addition to work from artists and musicians from bands including the Buffalo Killers, Ampline, R.Ring, Little Billy Catfish, The Socials, Goodbye and more, there will be rock and roll records playing in the arcade with Zach Gabbard and Stephen Boyd and a group art piece for all attendees to contribute to, if they like. If that's not enough, come for the canned booze.
Trifecta at Covignton Arts
Opens Friday at 5 p.m. at Covington Arts, 27 West 7th Street.
The exhibition brings together three diverse shows, featuring forty-eight artists from the region.
Individually, each presents collaborations by two or more artists. Variations of scale and materials between the groupings create a vibrant visual dynamic built upon contrasting subtleties, inviting the viewer to reflect on the creative process and nature of imagination. 

Collectively, TRIFECTA, displays a spectrum of styles satisfying the likes of many with painted works on canvas, drawing, printmaking, photography, and mixed media.

Titles of show include:

Recent Works by Jean Grangeon and Marc Leone

Like Mushrooms from Damp: works by Clint Woods and Lily Woods

Tripletta
Trunk Show by flow - a shop for men and District 78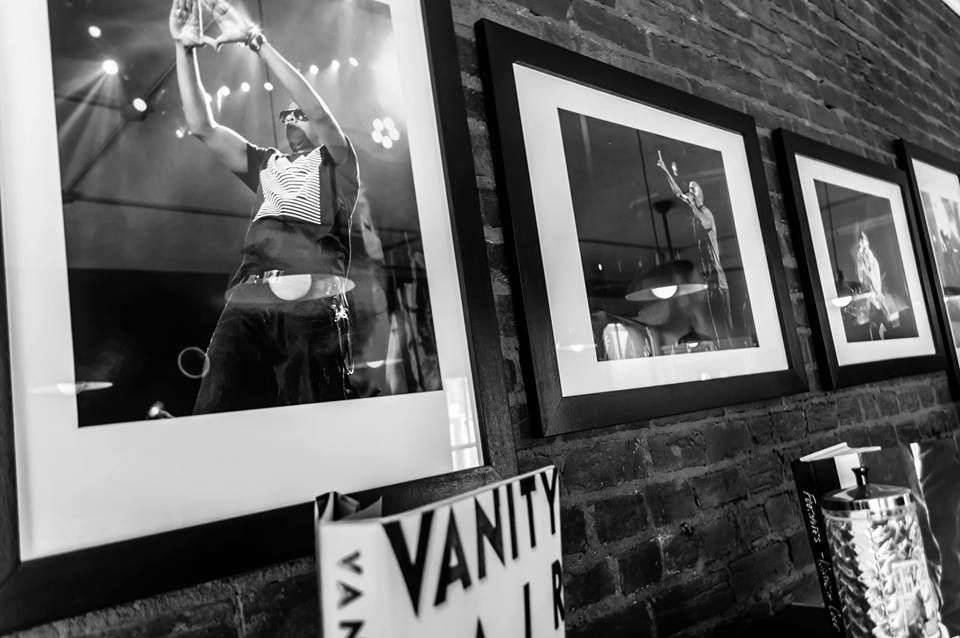 Friday, 6 - 9 p.m. at flow - a shop for men, 621 Scott Blvd., Covington.
Downtown retailers District 78 and flow - a shop for men will have men's fashion on display at this special joint event.
Cincy Sundaes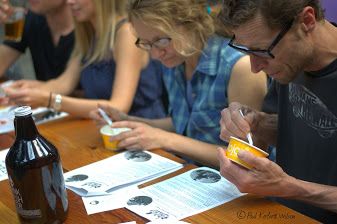 This event targets entrepreneurs and big ideas. For more information, see RCN's previous story: Click Here
Did we miss anything going on in the NKY River Cities? Email us: [email protected]