Weekend: Maifest, Jazz, Fishing, & Art
Thu, 05/15/2014 - 09:31
RCN Newsdesk
Maifest returns to Mainstrasse Village for its 35th year Friday through Sunday.
The Mainstrasse Village Association and the Bank of Kentucky are the presenters. If you didn't know, 
Maifest is based on the German tradition of welcoming the first spring wines. Maifest is the first major festival 
of the summer in Northern Kentucky and Greater Cincinnati.
The assortment of arts and crafts and German and international foods 
and beverages becomes the main course to attract approximately 125,000 area families and regional travelers. 
Specialty and domestic beers can be found throughout the festival. 
Maifest fills over six city blocks along the tree-lined 6th 
Street 
Street Promenade, Main Street, and Philadelphia Street
, and extends into Goebel Park. The German park-like atmosphere creates the perfect backdrop for 
the variety of appealing food, drink and works by over 75 artisans and craftsmen. And be sure to visit the 
Kinderplatz, full of adventures and rides for the small children and the Amusement Midway filled with fun for 
the older kids. On Friday, Saturday and Sunday, you can purchase an "All You Can Ride" bracelet for just 
$15. Bracelets may be purchased from 5:00 pm until 9 pm on Friday and will be valid until 10 pm Friday only. 
Saturday and Sunday bracelets may be purchased from noon until 5 pm and will be valid until 6 pm the day of 
purchase only.
Quality live entertainment by top local performers such as Leroy Ellington, Robin Lacy & DeZydeco and 
the Fauz Frenchmen will spread the festive mood throughout Maifest. Great music will be featured at the 
Goebel Park Stage, the Festival Stage, the Main Street Stage and the Goose Girl Stage. Take your pick – 
German, Pop, Classic Rock, Blues or Country – it's your choice!
Don't miss the Main Street BierGarten all weekend and be sure to bring the family to the Covington Fire 
Safety House located across from the Kinderplatz for hands on fire safety tips. On Saturday check out 
the Street Chalk Art Contest , cash prizes for Adult and Children's categories. Chalk Art registration form 
available at www.mainstrasse.org or 859-491-0458.
Newport Jazz & Wine Fest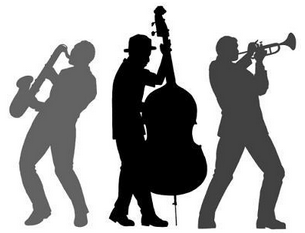 Music, art, and wine lovers should head to Newport on the Levee for the weekend. Entrance is FREE.
May 16    
6:00 p.m. – 10:00 p.m.  Chris Comer Trio  Main Stage
The Chris Comer Trip bring some pizzazz to our Jazz, Arts and Wine Festival in 2014. They perform standards in the traditional jazz piano style. Lineup includes piano, upright bass and drums with brushes. 
May 17    
12:00 p.m. – 3:00 p.m.   Monk River Main Stage
In order to achieve a great musical fusion, Monk River counts with the expertise of great musicians from the Latin world and the Jazz world. The band has performed at local venues such as Music Hall, the Aronoff Center for the Arts; and has been the opening band for Bonie James, Kurt Whalem, and Gerald Albright.
1:00 p.m. - 4:00 p.m.  Lagniappe Indoor Stage
Pronounced Lan-yap, it means a little something extra in Cajun French. Louisiana Cajun music as performed with traditional instrumentation of accordion, fiddle, guitar, and percussion.
4:00 p.m. – 7:00 p.m.   Jump 'n' Jive Show Band  Main Stage
The Jump 'n' Jive Show Band generates energy and excitement everywhere they perform. This dynamic band is comprised of local professional musicians whose purpose is to raise funds to provide "student" instruments for worthy, but less fortunate junior and senior high school students.
3:00 p.m. – 4:00 p.m.  Organ Duet
7:00 p.m. – 8:00 p.m.    Second Stage
Usman Salahuddin Trio with Pat Kelly on organ and George Simon on guitar.
8:00 p.m. – 11:00 p.m. Old Green Eyes   Main Stage
Old Green Eyes is a jazz singer and trumpet player who is a throwback to the Sinatra era. Focusing on the American Songbook and great jazz standards, Old Green Eyes' sound is memorable bringing the standards back to a new generation.
Bellevue Blossoms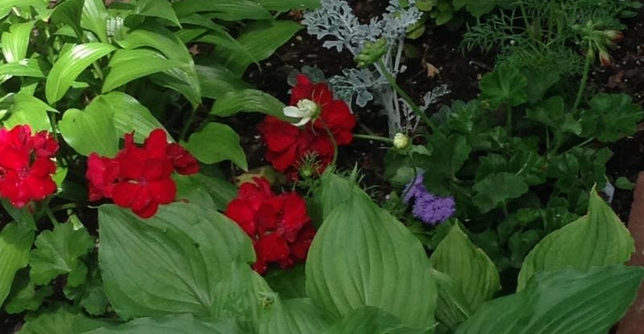 Bellevue Renaissance is throwing a garden party and you are especially invited! Enjoy over 20 creative vendors offering everything under the sun for the garden and nature enthusiasts! Saturday, 10 a.m. - 5 p.m.
Visiting Vendors: 
My Recycled Whimsy
Painted Chair planters, recycled bottle wind chimes, and bird feeders
Mamman Chickens Jams & Jellies
Jams, jellies, and jewelry.  Give it a taste.  
 
Out of the Woods
Wood turned bowls, platters, cutting boards, and more!
 
Rebecca Meyer Designs
Hand-painted glassware (wine glasses, vases, etc.) with flowers.
 
Plated Perennials
Garden art made from vintage plates that can be mounted on posts in your garden.
 
Amy Ackley
Floral paintings and jewelry.
 
Two Sisters & A Hoe
Potted (indoor & outdoor) plants, concrete pieces, birdhouses, primitive chairs, garden signs...
 
Kaleidoscope Stained Glass
Garden rings and lanterns of stained glass.
 
Groovy Squid Glass
Stained glass mosaic art.
 
Linda Fite
Oil and watercolor paintings with floral themes.
 
Stevenson Garden & Lawn
Small pre-built cedar garden boxes.  Glass lids for cold weather. Emphasis on organic vegetable and herb gardening.
 
Gardenhouse Pottery
Functional pottery decorated with vintage images, garden themes or leaf prints.  Also bird feeders, houses & garden decorations.
 
The Girl in the Lane
Hand embroidered wall art, tea towels, handkerchiefs, and other items.
 
Paul Ellis
Beautiful detailed miniature gardens (which become fairy gardens if a fairy takes up residence).
Bellevue Neighborhood Association 
Selling plants of all types and sizes as a fundraiser so they can do even more to make Bellevue more beautiful.
Javita Marks Reeves
Floral oil paintings. 
On the Avenue
The Cozy Cottage - 307 Fairfield Avenue 
Displaying an assortment of garden goodies.
Bellevue Bistro - 313 Fairfield Avenue   
"Grab and go" Meinersville Spicy Mettwurst.
Gents - 321 Fairfield Avenue 
Featuring floral shirts for men.
Le Sorelle - 336 Fairfield Avenue
Featuring resale for your garden party. 
Mrs Teapots Tea Room - 339 Fairfield Avenue 
Will be serving up iced tea and flowers pots.
The Bellevue Beadery  - 341 Fairfield Avenue 
An assortment of beautiful floral and vintage inspired jewelry.
Farmhouse Primitives - 400 Fairfield Avenue 
Featuring potted flowers and hanging baskets.   
Interior Visions - 404 Fairfield Avenue 
Displaying vintage antiquities and garden ornaments.
The Elusive Cow - 519 Fairfield Avenue 
"Grab and Go" sandwiches! 
Annual Fishing Derby at Devou Park
Saturday at 9 a.m.
A free children's fishing derby for youth ages 5 to 15.  Bring your own pole and bait.  Stay around after the derby for a free grill out lunch for the entire family.  Prizes will be awarded during lunch.  For additional information of if you have any questions please call or email us at 859-292-2151 or [email protected] . Registration on the day of the event  from 9-10 a.m. Fishing is from 10-12 p.m.   
Did we miss anything? Email us at [email protected]