DC: My Second Time Around
Mon, 05/26/2014 - 08:36
RCN Newsdesk
In January of 1987, Ronald Reagan was President, Catfish Hunter was elected to Baseball's Hall of Fame, 
Oliver Stone's movie Platoon was featured on the cover of Time magazine and my wife Linda and I sat in 
front row seats for the convening of the 100th 
 Congress in Washington, DC.
I had just taken a job on the staff of freshman Congressman Jim Bunning and my wife Linda had snagged 
a job with Congressman Connie Mack of Florid. Very early on, we realized there were two types of 
staffers on the Hill – those who wouldn't look you in the eye at a reception because they wanted to see 
who was entering the room and those who wouldn't look you in the eye at a reception because they 
wanted to see when the jumbo shrimp was being served. 
We were the latter.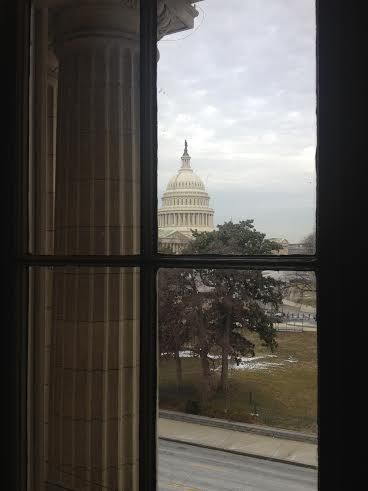 Unfortunately, like so many young staffers on the Hill, we often forgot to pay attention to where we 
worked. We often failed to appreciate the fact that Washington, DC was a town filled with historical 
gems sometimes hidden in plain sight. 
Now more than a few grey hairs later, I find myself back in our nation's capitol. This second time around, 
I have swore to do all those things we should have done over two decades ago, but never found the 
time – attend a service at the National Cathedral, walk every street in Arlington Cemetery, walk the 
trails of Roosevelt Island.
The River City News will become home to this journey. I hope you enjoy the ride.
Rick Robinson is an author and attorney based in Northern Kentucky (and Washington, DC). Find out more about his award-winning political thriller books - with many Covington and Northern Kentucky references among them - by visiting 
Author Rick
. His latest works 
Killing The Curse 
and 
From Washing Cars to Hollywood Star
, about a winner of America's Got Talent, are available at 
Amazon
.