$11.2 Million in Scholarships for Covington Catholic Class of 2014
Tue, 05/27/2014 - 17:21
RCN Newsdesk
The 128 young men who comprised the class of 2014 at Covington Catholic High School graduated last week with $11.2 million in scholarships, the school said Tuesday.
That number is the highest amount of scholarship ever awarded to a class in Cov Cath's long history.
Scholarships came from schools such as United States Air Force Academy, 
Coastal Carolina University, Cornell University, Columbia University, Marquette University, 
Arizona State University, Boston University, Colgate University, Thomas More College, 
University of Louisville, Xavier University, University of Cincinnati, University of Dayton, 
University of Kentucky, Transylvania University,
DePauw
University, Heidelberg University, 
University of San Diego, Colorado State University, Tiffin University, University of Tennessee, 
Washington University in Saint Louis, University of South Florida, The University of Alabama, 
University of Southern California, and Case Western Reserve University. 
In all, fifty schools offered money to members of the class whose average ACT score was 25.7 out of a possible 36.
Sean Nemann was valedictorian and Jeremy Greer was salutatorian. 
"To be number 
one and two in your class takes dedication to study, desire to build on natural ability, and a 
determination to succeed. This year's salutatorian and valedictorian both display these attributes 
on a daily basis and handle the pressure of being at the top of the classwith integrity," principal Bob Rowe said.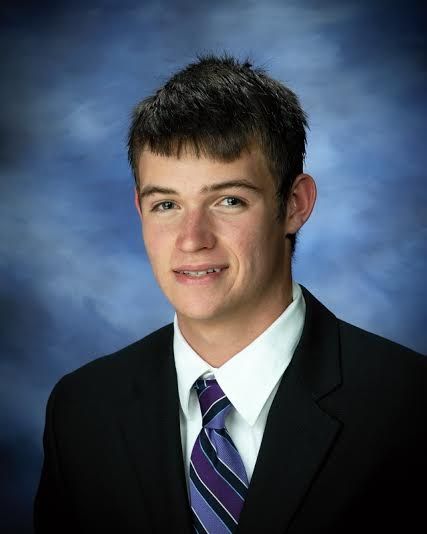 Sean Nemann, valedictorian (provided)
Jeremy Greer, salutatorian (provided)