The Year's Best Preservation & Restoration Projects in the River Cities
Tue, 05/27/2014 - 09:40
RCN Newsdesk
The year's best preservation and restoration projects in Northern Kentucky's River Cities will be handed out Wednesday.
The River Cities Excellence in Historic Preservation Awards ceremony will be held at the Scottish Rite Temple in Covington (1553 Madison Avenue) on May 28 at 6:30 p.m.
The annual event is hosted by the Cities of Bellevue, Covington, Ludlow, and Newport, and each honors projects within its city. The awards are handed out each year in May which is recognized as National Historic Preservation Month. The theme of Preservation Month this year is "New Age of Preservation: Embark, Inspire, Engage".
"The projects and people that are being honored this year are wonderful examples of this theme," said Beth Johnson, Covington's historic preservation officer. "As a region, we are very lucky to have such dedicated people that have chosen to be stewards of the built history and are great examples of historic preservation. We are excited to spend an evening celebrating and applauding them for their efforts."
Covington Winners:
Exterior Restoration-Residential: 1533 Scott St, Laura and David Knight (pictured above)
Exterior Restoration-Mixed Use/Commercial: 501 Madison Ave, C-Forward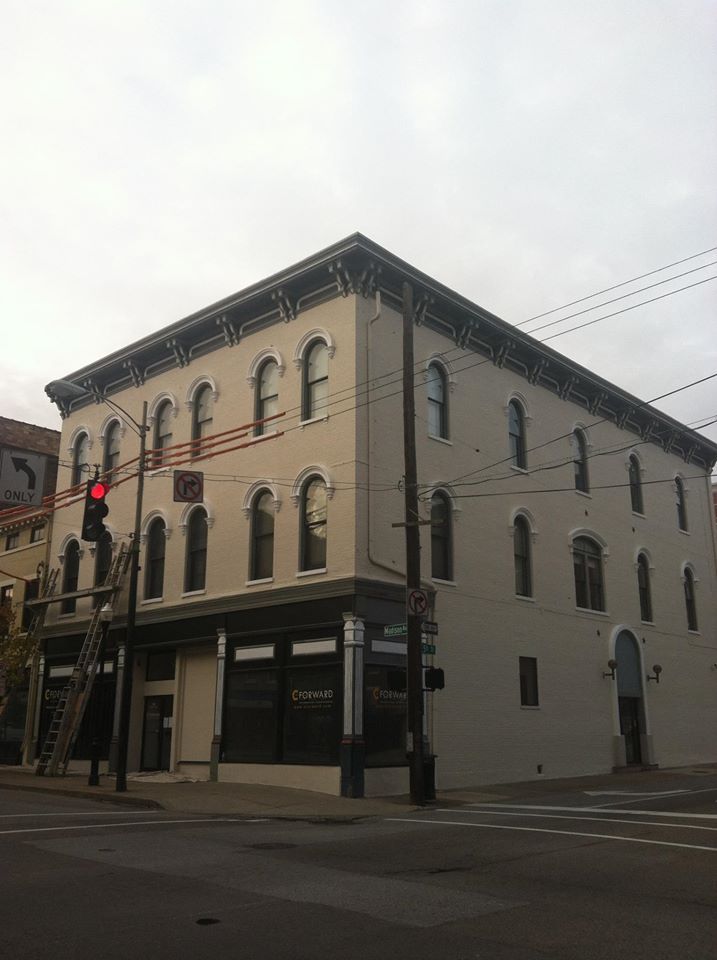 Via C-Forward
Rehabilitation- Residential:  215 Garrard St, Normand and Lisa Desmarais
RCN file
Rehabilitation- Adaptive Reuse/Commercial: 522 Main Street, Kim Blank Wolf, Margie Potts/Main Bite
Via Main Bite
Stewardship: 1017 Russell St- The Fisk House, Bob Sanders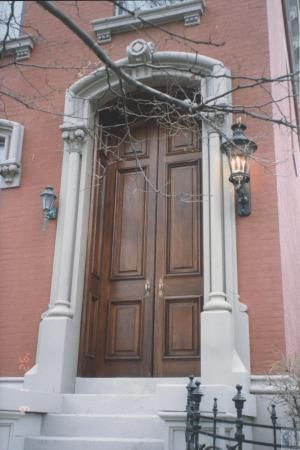 Via Kenton Co. Public Library
Karen and Peter Rafuse Memorial Award: Lisa Gillham
Newport Winners
Affordable Housing Rehabilitation: 215 W 10th Street, Neighborhood Foundations
Porch Restoration: 556 E 4th Street, Gene & Rosemary Kovacs
Historic Restoration: 408 Overton Street, Mansion Hill Properties
Adaptive Reuse: 536 E. 3rd Street, Riverview Mansion
Tax Credit Rehabilitation: 655 Nelson Place, Mike & Pam Staun
Bellevue Winners
Downtown Revitalization: 340 Fairfield Avenue, Grady and Suzanne Gibson, Bellevue Dental on the Avenue
Via Bellevue Dental on the Avenue
Leader in Preservation: Thomas J. Wiethorn
Stewardship: 318 Division Street, Sacred Heart Church/Divine Mercy Parish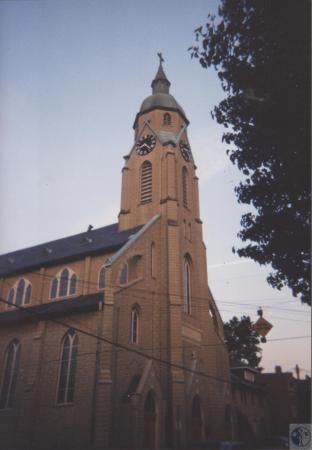 Via Kenton Co. Public Library
Ludlow Winners
Bentley Residence/Ronald B. Jones Funeral Home (316 Elm Street, Ludlow)
Maxwell/Lantry Residence (27 River Road, Ludlow)
Carriage House/Powers Residence (52 Ringgold Street, Ludlow)
Elmwood Hall/Snadon-Paytes Residence (244 Forest Avenue, Ludlow)
Event Details
What: 2014 River Cities Excellence in Historic Preservation Awards
When: Wednesday, May 28th at 6:30 p.m.
Where: Covington Scottish Rite Temple, located at 1553 Madison Avenue Covington, KY