Strange Mural at Acme Lock Painted Over
Tue, 06/03/2014 - 09:13
RCN Newsdesk
One of Covington's newest murals is no more.
"Gretchen", a unique expression on the north wall of Acme Lock on Madison Avenue created by artist Faring Purth, was painted over Monday. The Oakland-based mural artisit breezed through town in January.
This is what it looked like when mostly completed: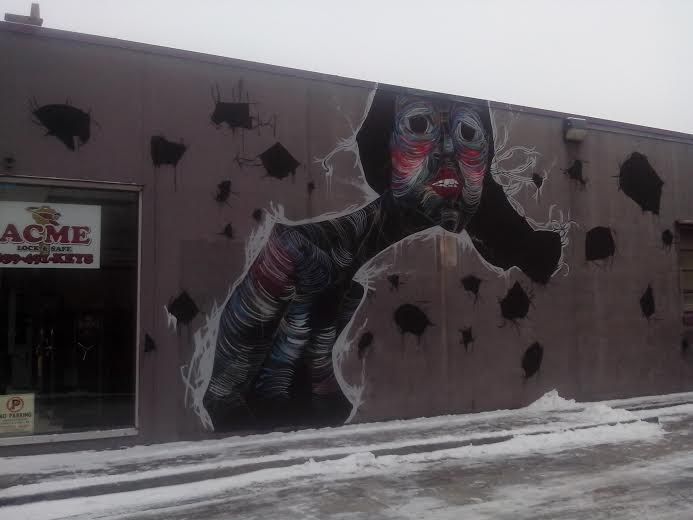 What did you think about this mural? Weigh in at Facebook, Twitter, or email us!
And, if you want to see a nice photographic collection of nearly all of Covington's murals, check out Thomas DiBello's recent compilation: click here