Northern Kentucky Theatre People Honored at Regional Competition
Wed, 07/02/2014 - 06:08
RCN Newsdesk
Footlighters'  "Godspell" raised the roof at last weekend's regional theater community conference, where 
local ACT-Cincinnati and the regional
OCTAfest
combined to celebrate the best of the 2013-14 season at 
Miami University Hamilton.
"Godspell," directed by Gary Rogers, is one of three excerpts invited to move on to statewide competition 
at the annual Ohio Community
Theatre
Assn
. convention Aug. 29-Sept. 1 in
Perrysburg
, Ohio. Also 
representing
OCTA's
southwest region will be The Drama Workshop's
"Nunsense"
and
Brieabi
Productions' "Les Miserables."
The state judges were crazy for "Godspell." They gave only 12 'outstanding' ratings during the festival; 
nine went to "Godspell" including direction (Gary Rogers), choreography (Maggie Perrino), musical 
direction (Alan Masters) and both ensemble acting and vocal performance for the cast.
"Going to state is great," Rogers said. "After 30-plus years in community theatre I am most happy for the 
young people in my cast, including my daughter Nikki, who will be having the experience for the first time. 
It's a fantastic honor, given the annual quality of shows from our Southwest district." 
Two Northern Kentucky University students were awarded scholarships: Christina Tully, an incoming 
sophomore at
NKU
, received the ACT of Greater Cincinnati scholarship; Megan
Urz
, a 2012 Kentucky 
Governor's School for the arts alum, won the Freshman Performing Arts scholarship. She also is entering 
her sophomore year at
NKU
.
Northern Kentucky was front and center at the Greater Cincinnati community theater annual awards. 
Patrick Downey of Village Players of Ft. Thomas received the 2014 Mario
Pitocco
Award, honoring an 
individual who has shown continuous service in creative technical theater.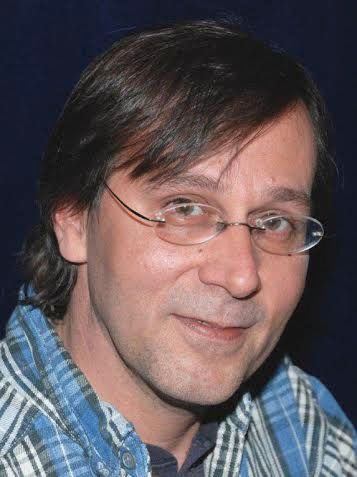 Patrick Downey/provided
Downey is a set designer, lighting designer, fight choreographer, make-up designer, special effects artist, 
producer, sound designer – and he acts and directs.
A Northern Kentucky University alum, Downey has worked on more than 150 productions over his 35 
years in local theater. He's been a member of Village Players for 23 years.
Last summer, Downey set up new sound systems for Village Players and Mariemont Players, making 
sound at both substantially easier to design and operate. He donated hardware and offered workshops on 
how to use the new systems. 
"The most exciting thing about technical theatre for me is the collaboration," Downey said. "Although it is 
easy to collaborate with yourself and make an exciting and singular vision, that vision becomes much 
more exciting and innovative when you have a group of creative minds pulling together to discuss style, 
color and texture. That's when I truly feel in my element."
An OCTA Spirit of Community award went to Peggy Kenney, nominated by both Footlighters and Village 
Players. The award recognizes individuals with outstanding commitment to community theater and impact 
their community.
Peggy Kenney/provided
Kenney has also served as producer, backstage crew, costumer, prop mistress, and various other duties. 
She has been a board member for both community theaters for more than 30 years, including five terms 
as
Footlighters'
president. 
As a grant-writer, Kenney has found funding for a remodeled restroom for Footlighters' Stained Glass 
Theatre in Newport and new carpeting for Village Players. 
Truly tireless in her devotion to community theater, Kenney is co-founder of the "Young Gems" program 
which encourages
theatre
people under 30 to become more involved in their
theatres
and share their 
ideas and talents. Last year it was initiated at the State
OCTA
conference and this year it is hoped that 
the program will be promoted at all
OCTA
regional level.
Kenney has brought hearing impaired students from St. Rita School to community theatre productions 
and provided the interpreter. She also assists other theaters in advertising their signed performances to 
the deaf population.
Kenney has been OCTA delegate for Village Players for many years. Last year she was the Ohio State 
Chair for the American Association for Community
Theatre's
Festival held in Cincinnati.
Currently, she is serving on the Steering Committees for both the 2014 and 2015 State OCTA 
Conferences.
Written by Jackie Demaline, RCN contributor
Photo: Godspell cast from Footlighters