18 Signs that Downtown Covington is Coming Back (& 2 Bonus Signs!)
Mon, 07/28/2014 - 00:20
RCN Newsdesk
It's been a long road but it would appear that the rebirth of Downtown Covington is more imminent. Just look at all the signs!
New businesses, restaurants, and shops are opening on Madison Avenue, Pike Street, Scott Boulevard, Greenup Street, and in Mainstrasse Village. Old buildings are being turned into new residences. An entrepreneurial spirit is setting a standard for the region.
Plus, a new college campus will open in the fall and a new hotel is expected to open within a year.
It's good timing for the long-awaiting renaissance of Northern Kentucky's largest city. Covington turns 200 next year -- and there are plenty of folks rolling up their sleeves to make sure the city has never looked better!
Here are some signs of Downtown Covington's comeback:
1. UpTech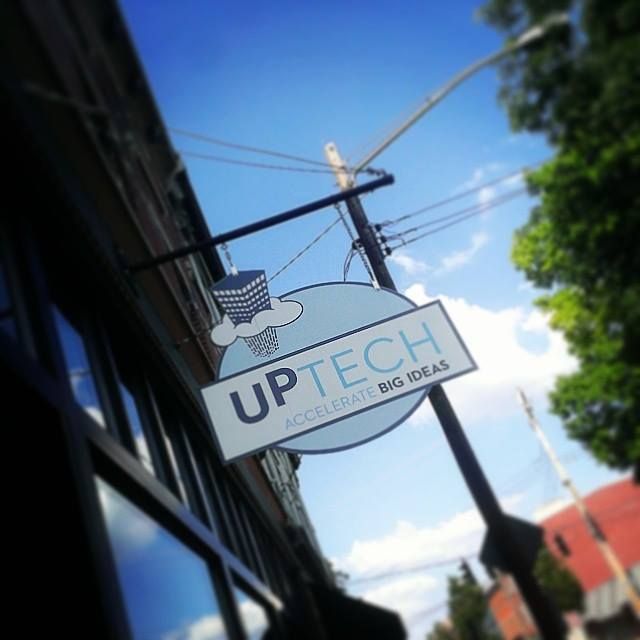 Have a Big Idea? Bring it to UpTech!
The start-up business accelerator awards $50,000 to each idea it selects through a highly competitive process, helping the companies stabilize and prepare themselves for growth. 
The new companies and their employees are housed in this fully renovated space that had been vacant for years. UpTech is setting a standard for entrepreneurship in a Northern Kentucky region establishing itself as a hub for informatics activity.
Their work is so significant that Governor Steve Beshear chose UpTech as his location to sign the angel investor individual tax credit bill. Plus, the accelerator is paying it forward -- drawing hundreds of would-be entrepreneurs to Pike Street for UpStart, now a regular gathering of thinkers, makers, and disruptors.
2. The Mutual Building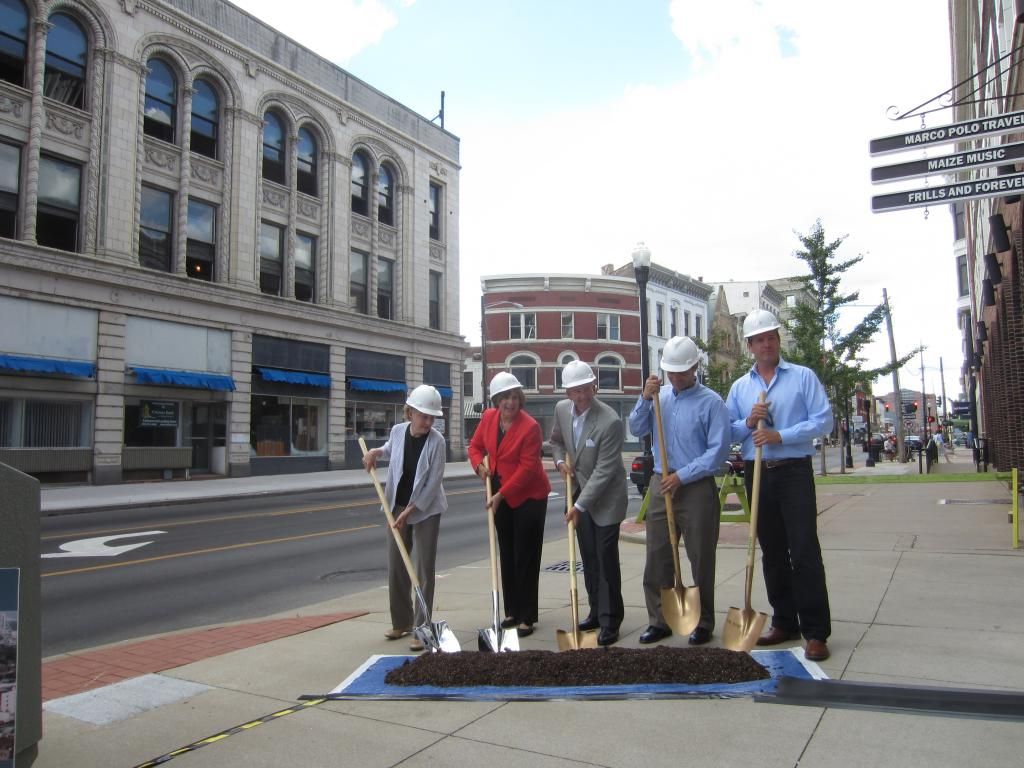 For more than twenty years this iconic building at the intersection of Pike & Madison sat mostly vacant.
Now it's about to become twelve upscale apartments on the upper two floors with brand new retail spaces on the street level. 
The Mutual Building was once the center of commerce in the city when the Industrial Club met there and folks at at Lang's or shopped at Getz for jewelry. Now the building is about to be a jewel again.
3. Make Goebel Great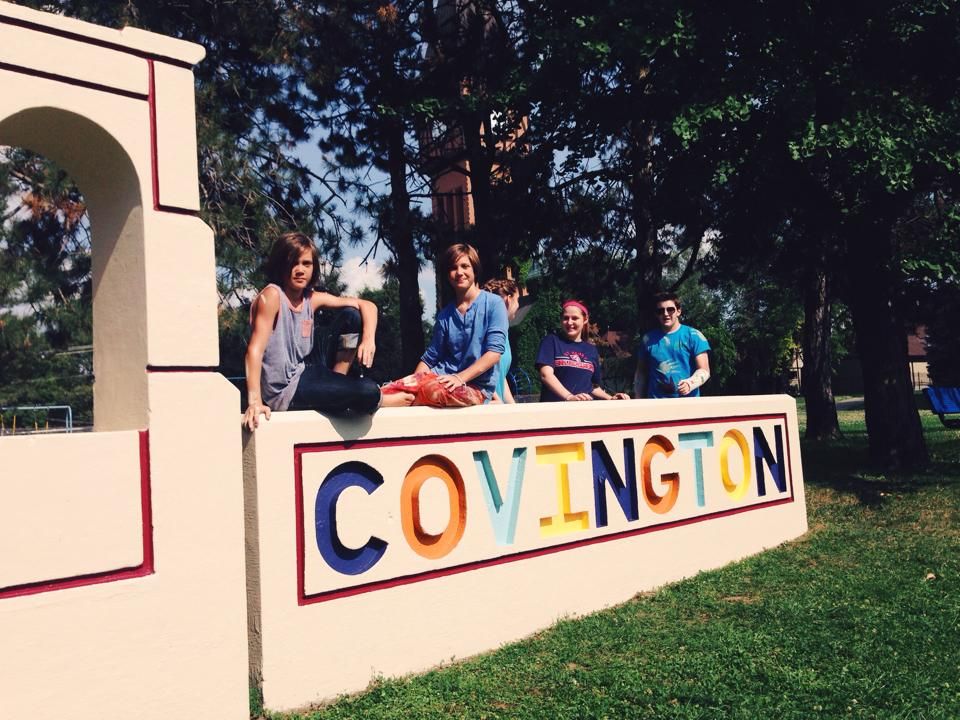 One of the region's most under-used green spaces is not only more colorful now, it's coming to life in a big way.
Goebel Park in Mainstrasse Village is no longer just a buffer between the city's main entertainment district and Interstate 75, it's becoming a recreational destination, a little more each day. And to think -- it all started at the request of 11-year old twins!
4. Braxton Brewery, Madland, & Madlot
One little corner of Downtown Covington is getting its share of big headlines lately.
The former grocery store at Seventh & Washington Streets is about to become home to Braxton Brewery, the first free-standing mico-brewery in Northern Kentucky. That means Covington Arts will vacate the building and move somewhere else, a sign the organization says that the arts can be economic development drivers. 
Meanwhile, the parking lot outside the building was just re-imagined with colorful paint and attractive landscaping as it is set to become Madlot, a pop-up performance park. That area is part of a local creative firm's strategy to re-brand Downtown Covington as Madland, a celebration of its arts and music scene.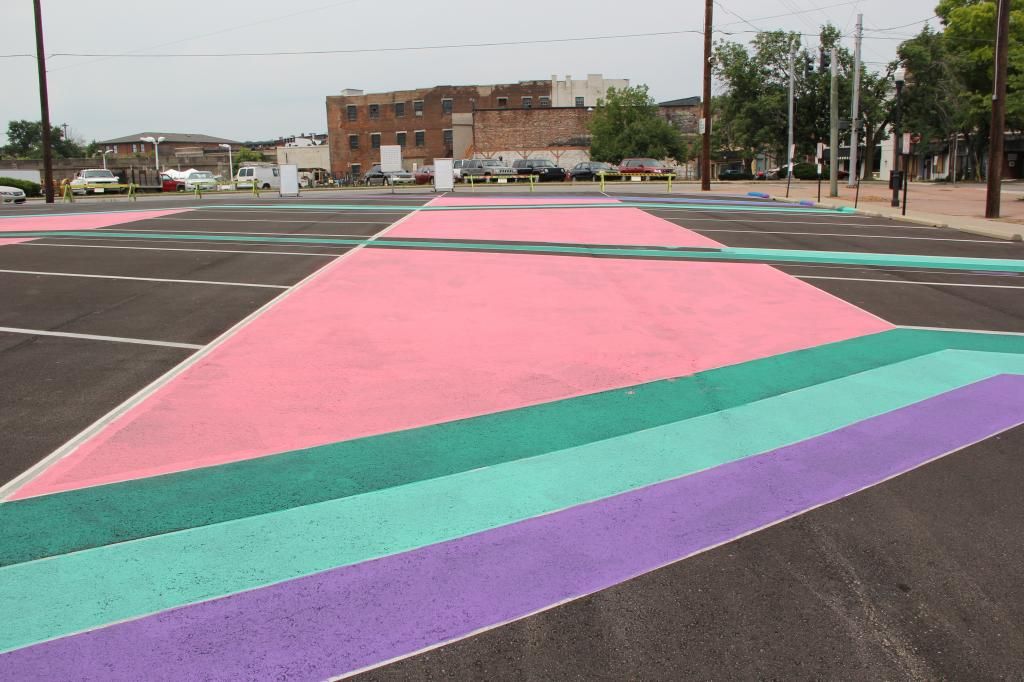 5. Gateway Community & Technical College Urban Metro Campus
Yes, there will be light where there was darkness. Gateway Community & Technical College meant it when it said it was expanding an urban metro campus in Downtown Covington.
Now, many longtime vacant structures are being brought back to life as centers for education. Those include the former Marx Furniture Building, the former Abode Furniture Building, the former Methodist church on Greenup Street, and the old Citizens Bank building on Madison Avenue. All in all, plans call for an $80 million development across several blocks and multiple buildings, most old but some new!
Best of all, with Gateway's new partnership with Northern Kentucky University, students can start their paths to bachelor's degrees right downtown.
5,000 students are expected to be part of the completed campus.
6. The Market Lofts
Not only did this old vacant warehouse become the site of fifteen upscale apartments, but Orleans Development was able to rent them all out before the construction was even complete! Many of the new residents moved from Ohio. The project also saw the redevelopment of a parking lot, the addition of an attractive new iron fence, and a new rain garden.
7. 2 West Pike
One of the city's most unique buildings because of its rounded facade where Pike and Madison meet is just about ready for its next life. 
A new owner took control of it and renovated the two retail spaces on the street level, the commercial space on the second floor (which already landed a creative tenant), and the apartment above.
8. bioLOGIC
Bexion Pharmaceuticals, which is based here, may just cure cancer. On Russell Street. No big deal.
9. New businesses join the old ones
Folks are starting to pick Downtown Covington as the place to invest in their dreams.
Maybe it's a new coffee shop like Blend, a new coffee shop like Left Bank, a new coffee shop like Monkey Brew, a gourmet deli & brick oven pizza place, a farm-to-table upscale restaurant like Nuvo, a Kentucky-themed bistro like Commonwealth, a top-shelf hamburger joint like Whackburger, a retro diner like Rima's, an outdoor walk-up cafe like Piper's, or others, like new and newer retail spots Pike Street Peddler, Ritual By Nature, Home Style, Kelley's Kloset, flow - a shop for men, District 78, and Shrewdness of Apes, or any of the growing food start-ups like Grateful Grahams at the Northern Kentucky Kitchen Incubator -- Covington is buzzing with the entrepreneurial spirit.
These new businesses join downtown stalwarts like Klingenberg's Hardware and Frank's Old Town Cafe and Motch Jewelers and the other long-lasting commercial operations. In the case of Steffens Tool Crib, old meets new as the next generation takes over with big plans.
Technology and communication-based companies like Scooter Media and Spotted Yeti are finding their homes here, as are service based businesses like Great Here web design and Greenline Salon.
Those vacant storefronts are looking attractive to more and more people.
10. Pike Star & Tanino's Buildings
As UpTech cranks out the next generation of technology and business leaders on the first floor, the upper floors will soon be home to new residents. The Center for Great Neighborhoods of Covington and Orleans Development have teamed up to develop what is known as the Pike Star project. The neighboring building, commonly known as Tanino's, will also soon be developed into new residential units.
11. Public art
Downtown Covington is blessed with some sweet public art thanks to projects by Artworks like the nature scenes on the Kerry Collision Center and works by international artists the London Police who made an encore trip to Covington to leave their mark all over town last year. 
12. Licking River Greenway & Trails
Speaking of public art, a large collection is present on the Licking River Greenway & Trails. In fact, the site encourages graffiti artists to visit one specially designated wall to express themselves.
But first and foremost, the ambitious trail system that will eventually connect downtown to Taylor Mill, to Wilder, and to Newport, is a welcome outdoor recreational area along the Licking River, a rustic oasis in the middle of an urban center. Take a walk, a run, or a bike ride, or just sit by the banks of the river and relax for a while.
13. Crumbling building saved
The building at the southeast corner of Sixth & Main Streets sat in dangerous disrepair for years. One of the most prominent intersections in town, this is one of Mainstrasse Village's most visible corners.
Just as the building seemed on the verge of collapse, Paul & Emily Weckman stepped up and bought it and now a full army of contractors is busy saving and restoring it. The Weckmans have been tight-lipped about what they plan to do with it, but if it's anything like Otto's, their wildly popular cafe on Main Street, the city is going to be much better for their efforts.
14. Expansions, renovations at the old library and the new one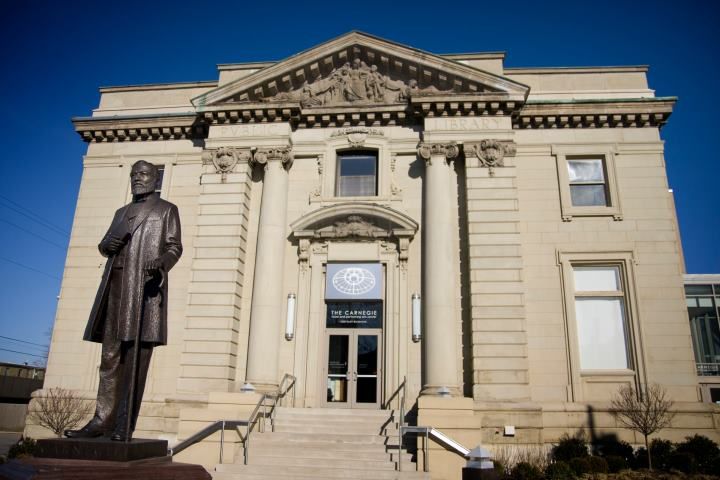 Built as the city's library in the early 20th century, The Carnegie is now a thriving visual and performing arts center. Each new season is packed with ambitious musical productions, bookings from local theatre groups, and art exhibits that attract people from all over the region. Last year, The Carnegie unveiled its new logo and messaging, strengthening its role in the community.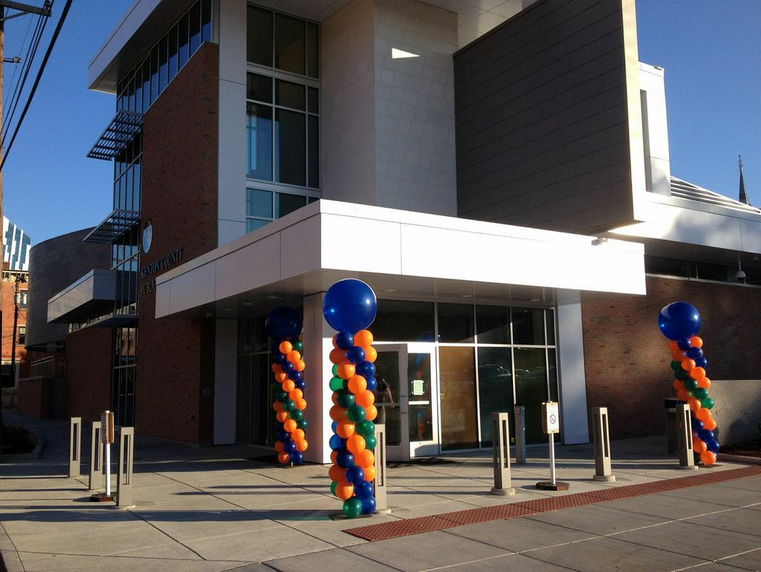 Meanwhile, the Covington branch of the Kenton County Public Library recently completed a $12.5 million renovation, leaving the 1970s building with a sleek new modern exterior and a world class interior. Residents and students at Gateway are taking full advantage of this Center City gem.
15. Developers turn eyesores into attractive properties
A large Scott Boulevard building with four vacant storefront and run-down upper floors is undergoing a lengthy restoration. Afterwards it will house more space for PPS Group, located in the Ice House Building across the street, also saved and restored by Alan Haenle. 
Meanwhile, George Hagan has set his sights on Madison Avenue, targeting multiple blighted buildings with plans to make them attractive to commercial tenants.
16. Doctors Building to become residential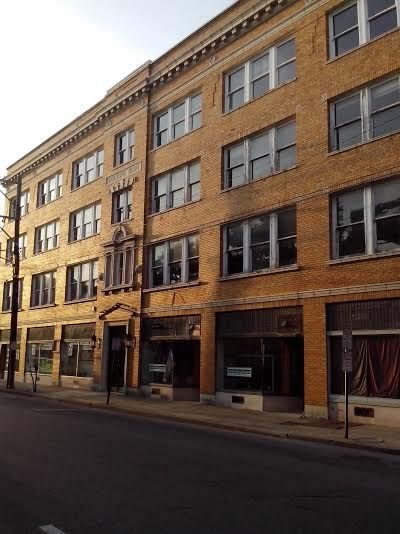 It already houses a thriving business in Garden Grove Organics which recently expanded to take up the entire first floor, but now the Doctors Building at Seventh Street and Scott Boulevard will soon have apartments on its upper three floors. Developer Bill Kreutzjans is joining the Salyers Group in the effort in which work will begin after their Mutual Building project.
17. Citizens Telephone Building restoration
What will this architectural icon be? Residential? Commercial? Both? The new owners of the Citizens Telephone building are not sure, but they are preparing for any and all of those things, a welcome sign in the Roebling Point entertainment district.
18. Stewart Iron Works & Kentucky Career Center developments
It's a beautiful thing when a rundown old factory is targeted to become a home for people who have gone through rough times in their lives and want to make life better for themselves. The Life Learning Center will soon be operating out of a fully renovated Stewart Iron Works Building.
The timing couldn't be better since the Kentucky Career Center just moved into a new building where a rotted old car dealership stood empty for decades.
BONUS!
Yes, as you can see from the list above, this is an exciting time in Covington. But there are a pair of developments that would blow the whole thing wide open, blazing a trail down which Covington can travel back to its perch as the region's capital city.
Everyone is keeping their fingers crossed for these two developments:
The Hotel Covington
When this: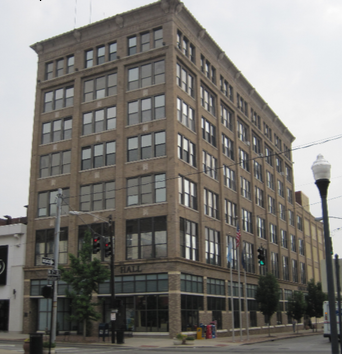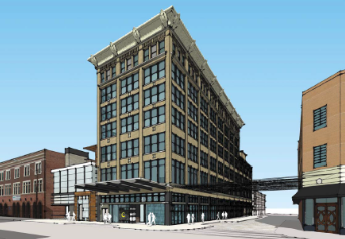 Downtown Covington will be in great shape with luxury hotel rooms, a high class bar, and a new restaurant where City Hall used to be. The $28 million Salyers Group development already has a natural clientele from its busy Madison Event Center across the street in the former Woolworth's Building.
The Covington riverfront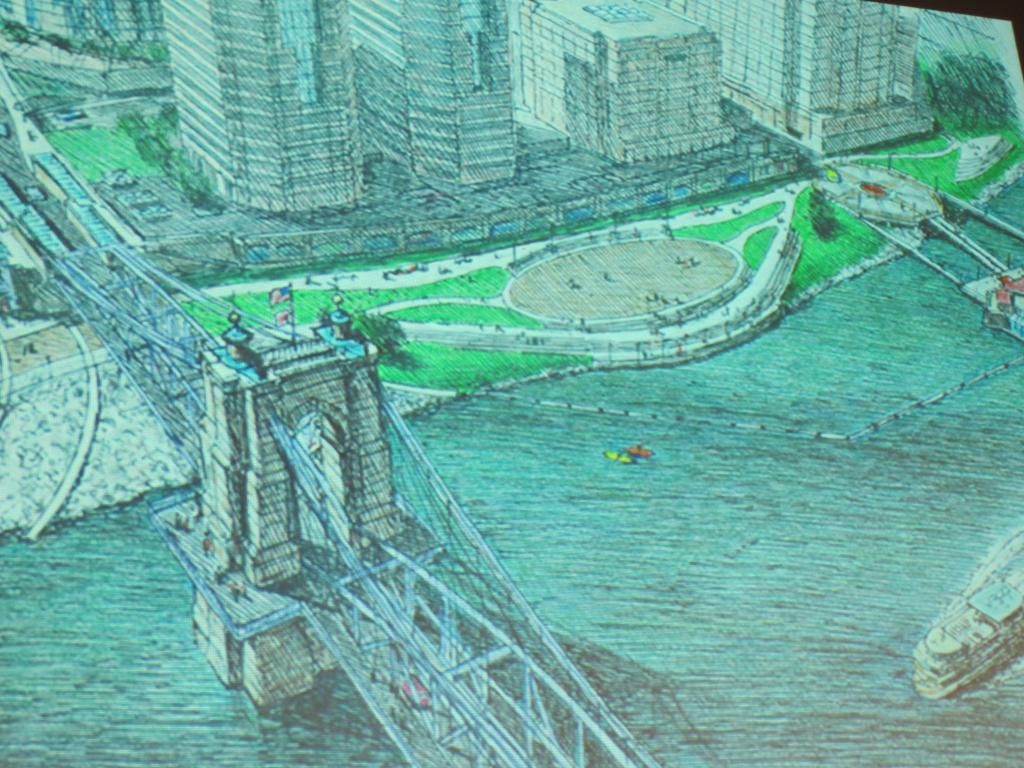 That is what Covington's riverfront could look like after a $13 million face lift. The plan calls for entertainment and recreational uses along the city's most natural resource, a currently underutilized bank of the Ohio River. 
The City of Covington put in for a federal grant to carry the bulk of the price tag. Acquiring those funds would be a game-changer.
What are some other signs of Downtown Covington's resurgence? Weigh in at The River City News Facebook page, Twitter feed, or email us!
Compiled by Michael Monks, editor & publisher of The River City News