17 Reasons Latonia is the Region's Best Kept Urban Secret
Wed, 07/30/2014 - 13:53
RCN Newsdesk
As the Northern Kentucky River Cities gain momentum with new residents, businesses, and developments, there has been a lot of talk about the renaissance in Covington, Newport, Bellevue, Dayton, and Ludlow. But there's another urban center ripe for new life, too.
Latonia, the central Covington neighborhood that was its own city until 1909, has an impressive collection of historic buildings in what used to be its downtown. So, why can't it be a sort of "downtown" again? Latonia has all the amenities any urban dweller would want, or at least the potential for it. Plus, it's a short commute by car or bike to Downtown Covington and an even shorter jaunt to Interstate 275 or Taylor Mill. 
It's where urban meets suburban in Northern Kentucky.
Here are 17 reasons that Latonia is the region's best kept urban secret:
1. Ritte's Corner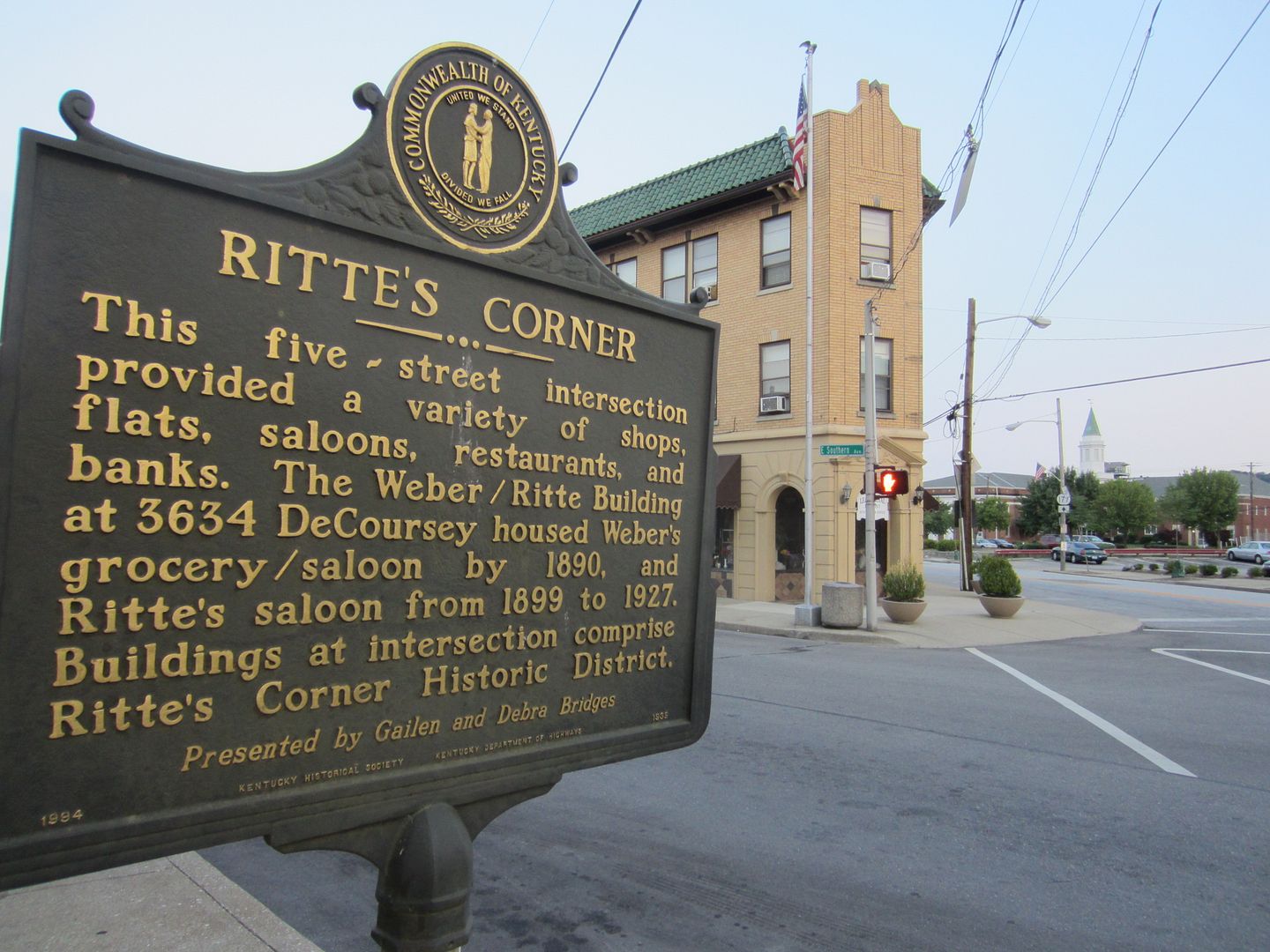 This historic five-way intersection is surrounded by beautiful old buildings that remind us of a time when the center of a small town was "where it's at". 
In a lot of ways, Ritte's Corner is still "where it's at". Most of the storefronts are filled -- but there are other affordable ones waiting for the next round of entrepreneurs looking for an urban environment.
You can take in the view of the entire corner at the Korean War Memorial fountain, too.
2. Affordable Housing in Historic Neighborhood
Looking to buy or rent? You can't beat the prices in Latonia. Residents of the tree-lined and mostly quiet streets are so proud of them, that they asked a young producer to make a video about them.
Next, the City of Covington and the Center for Great Neighborhoods are working with the neighborhood association to have the area placed on the National Register (where Ritte's Corner is already listed).
3. Donuts you can walk to
At Bernhard's Bakery, there are no frills, no trendy creations, and no pumped up faux buzz. There's just really awesome donuts. And cakes. And pies. Get ya some.
4. Holy Cross Church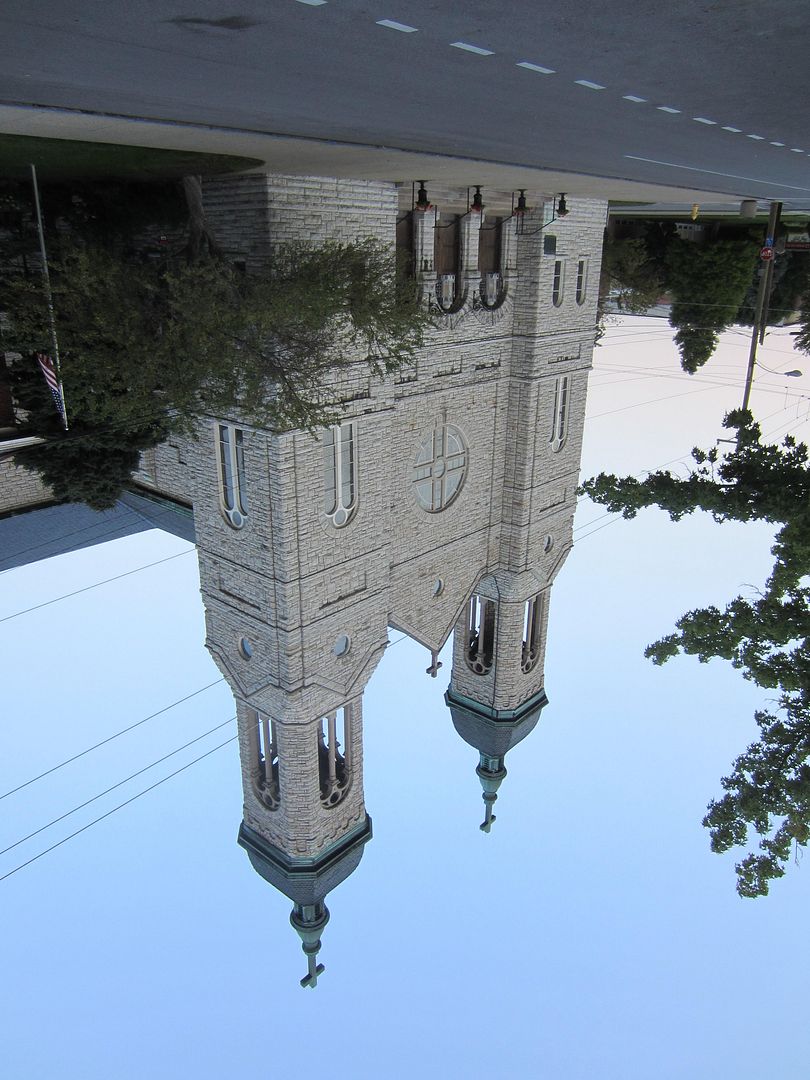 In a city blessed with iconic churches like the Basilica and Mother of God, Holy Cross Church holds its own in terms of architectural beauty. On Church Street, incidently. A great place to walk past with your family or dog, and even better one to stop in to get your prayer on.
Don't miss Latonia Baptist or Latonia Christian, either. They're both beautiful old buildings, too.
5. Golf, anyone?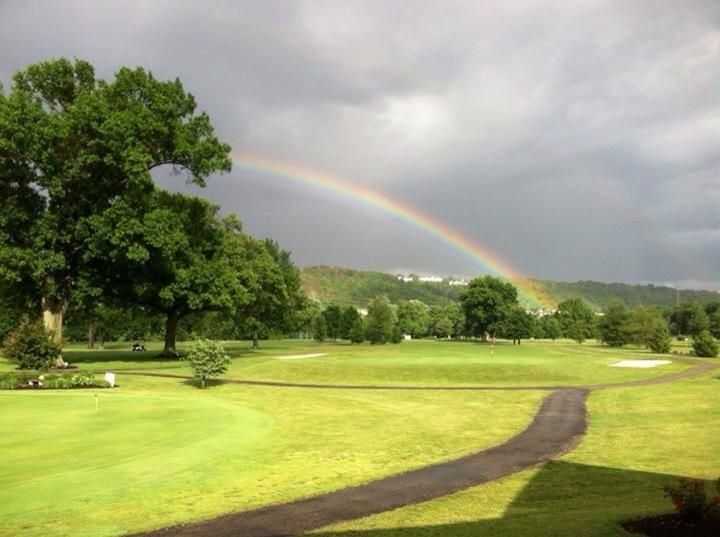 How about a round of golf in the middle of a city? You can find that at Twin Oaks Golf & Plantation Club. Not a golfer? Well worth a visit, anyway, just for lunch or dinner! You may even spot a beautiful bride or two celebrating their big day!
6. Swing This!
Want to get ripped? Let trainer Joe Daniels get you there at his Swing This Kettlebell & Strength Studio. Behind all those muscles is a funny and encouraging personality -- and he LOVES Latonia.
7. Old School Dessert Action
After burning calories swinging kettlebells, hit the old school Dairy Queen walk-up window. You've earned it! 
No summer night is complete without a Blizzard of the Month. Plus, you'll always run into somebody you know!
8. Historic architecture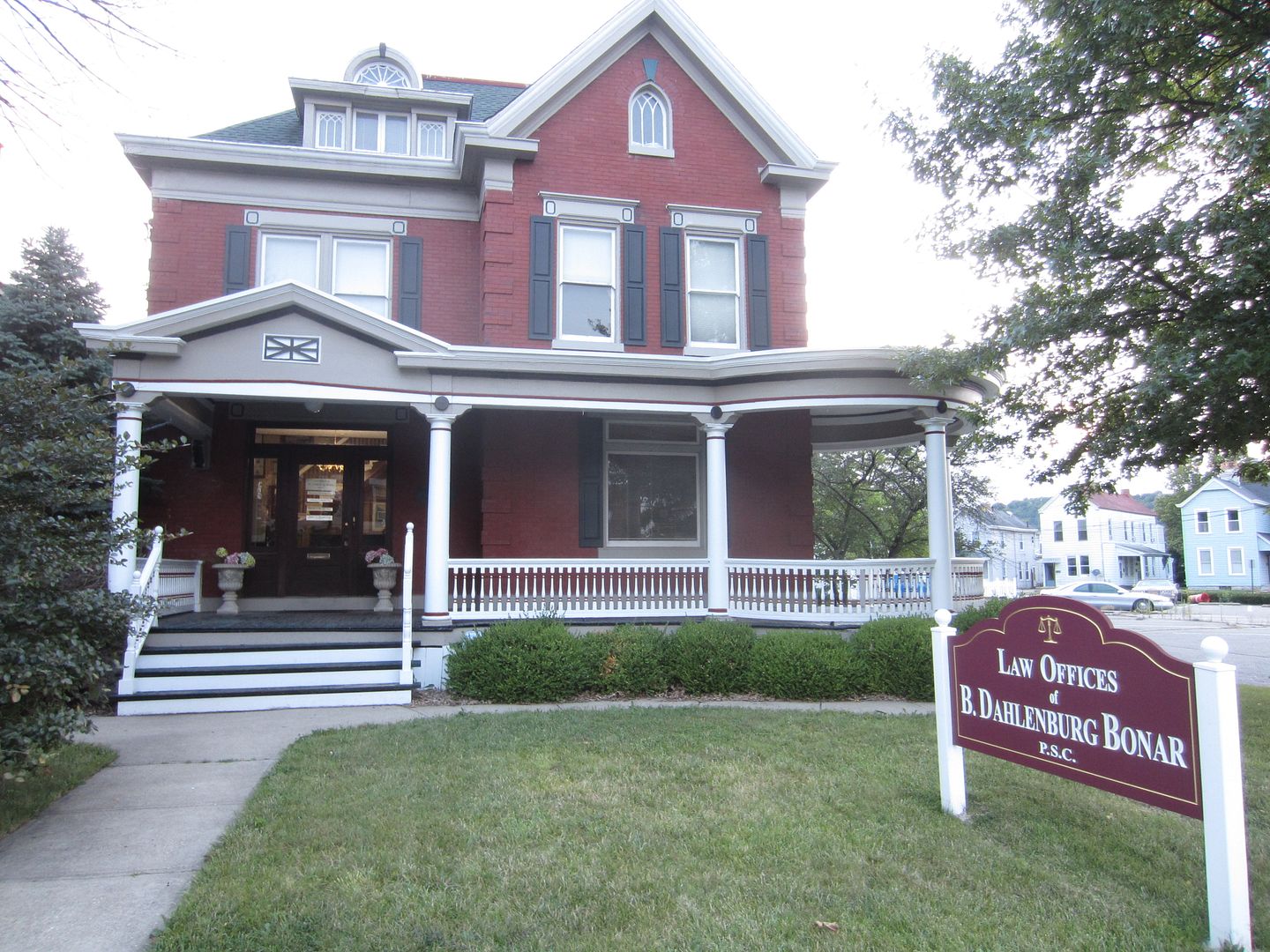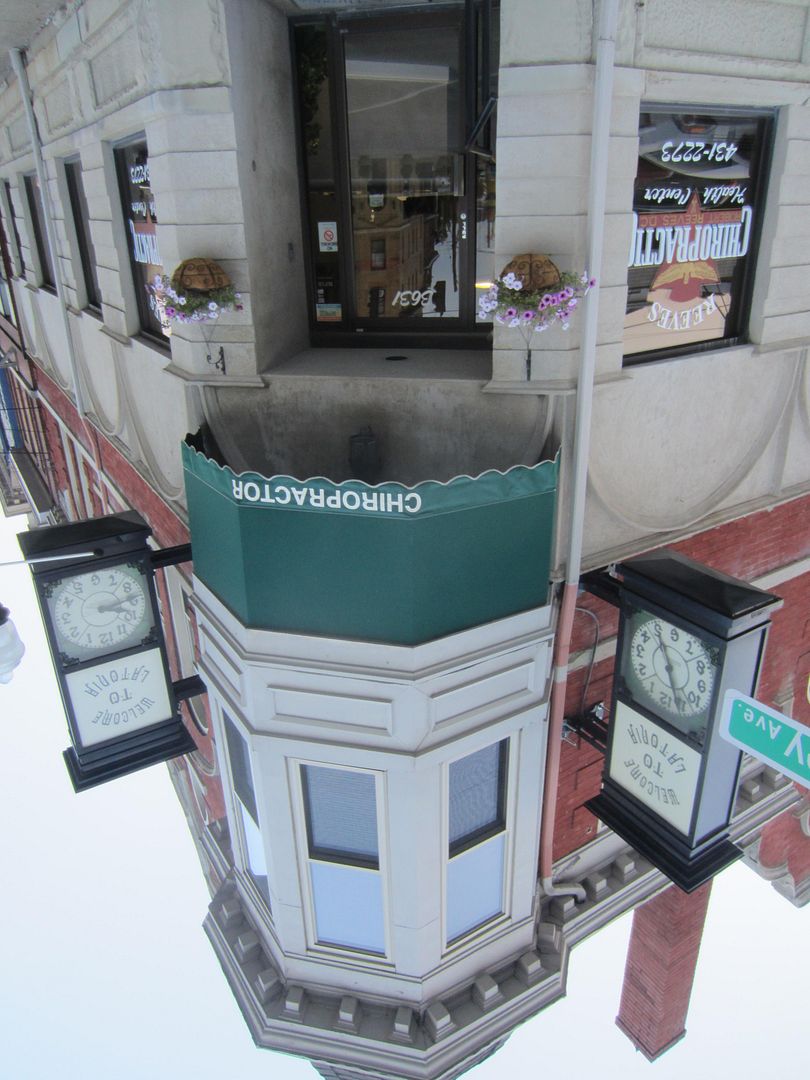 Walk around Latonia's business district or residential areas and prepare to trip over something -- because your eyes will looking upward at all the nineteenth and early twentieth century architecture.
It's even better to gawk at when you know that can own some of it!
9. Kentucky Theater Building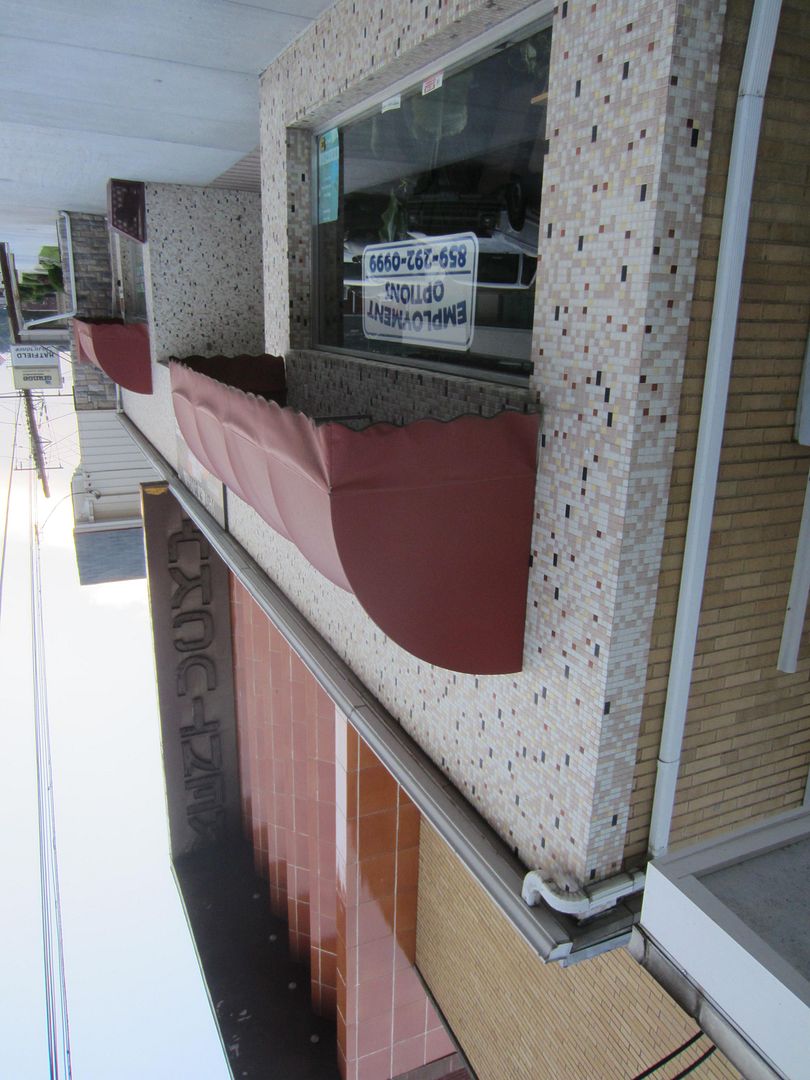 We're lucky to still have such an awesome building from the heyday of neighborhood cinemas and even luckier that it's being used by professional offices. But with a marquee like that, and one that proudly boasts the name of our great state, wouldn't it be cool if this were the site of some regular nighttime entertainment again?
10. Jazzercise
Yes, you can still Jazzercise in Latonia!
11. AM 1320 WCVG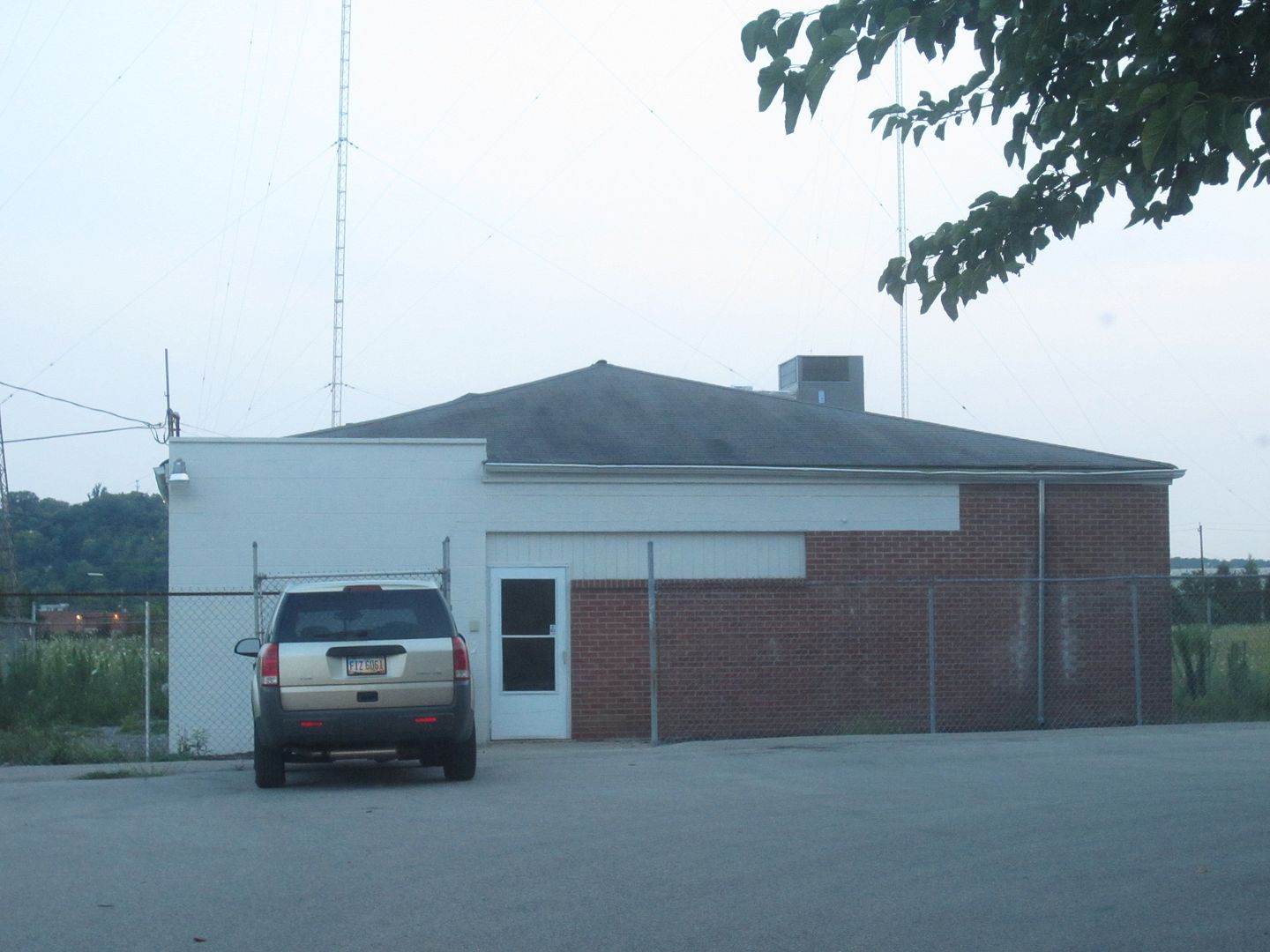 Every proud city should have a radio station broadcasting from it -- and Latonia does! WCVG is an urban gospel formatted station that sends its happy music out to the universe from a field behind the Kroger.
12. Your kids will get a great education
Holy Cross is home to the 2011 state football champions -- and also to a top notch education for kids of all ages. Last year, school leaders touted their academic success, economic impact on the city, and its plans for the future.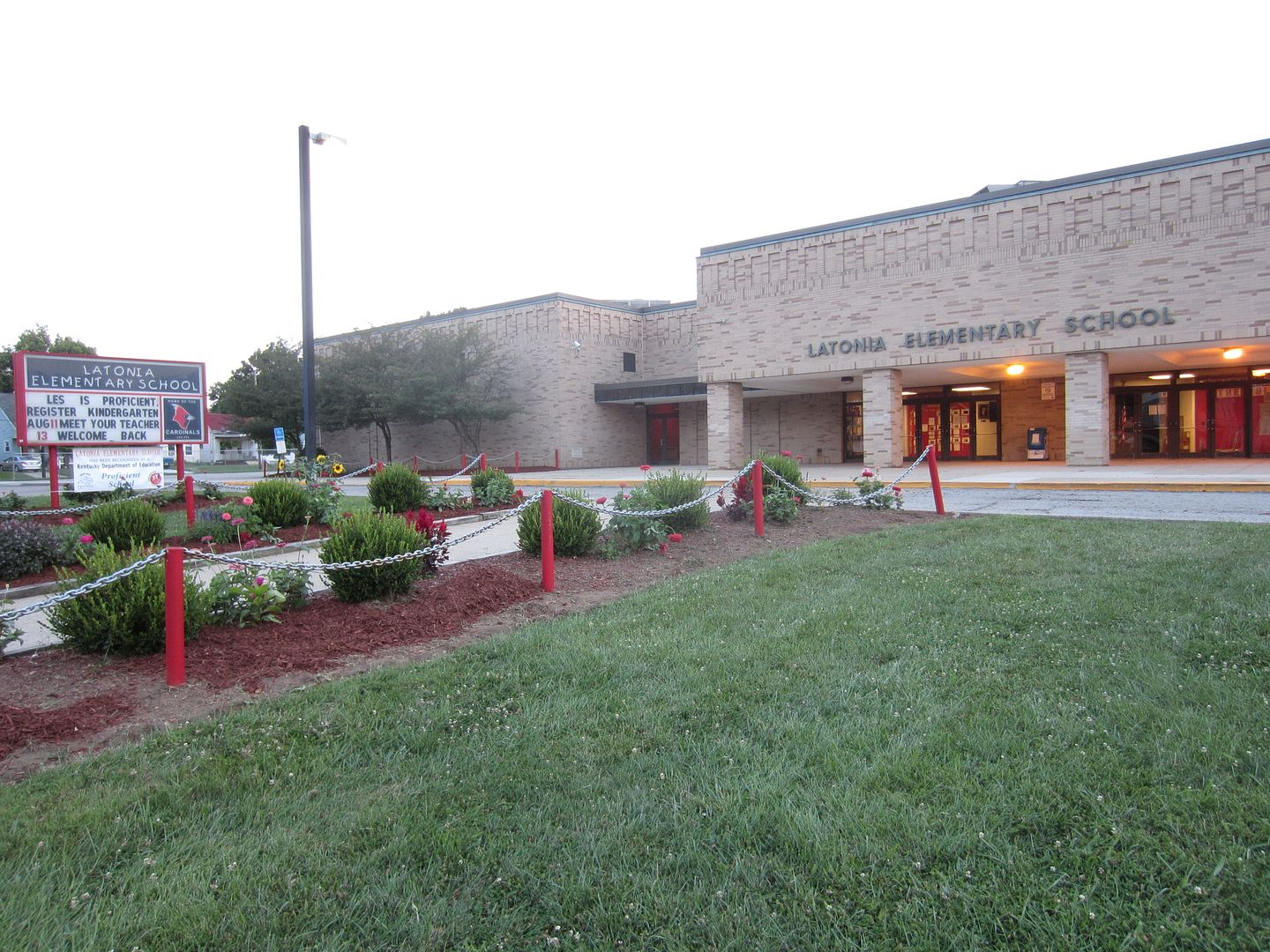 Latonia Elementary School is a top-notch location for your kids' education. Cardinal Pride runs deep in these parts! Latonia's Ninth District School is also a fine place and also part of Covington Independent Public Schools.
13. Community-driven projects
Kids at Latonia Elementary wanted a better playground...
...so they're building one.
They wanted a community garden...
...and now they have one.
14. Bring the outdoors inside!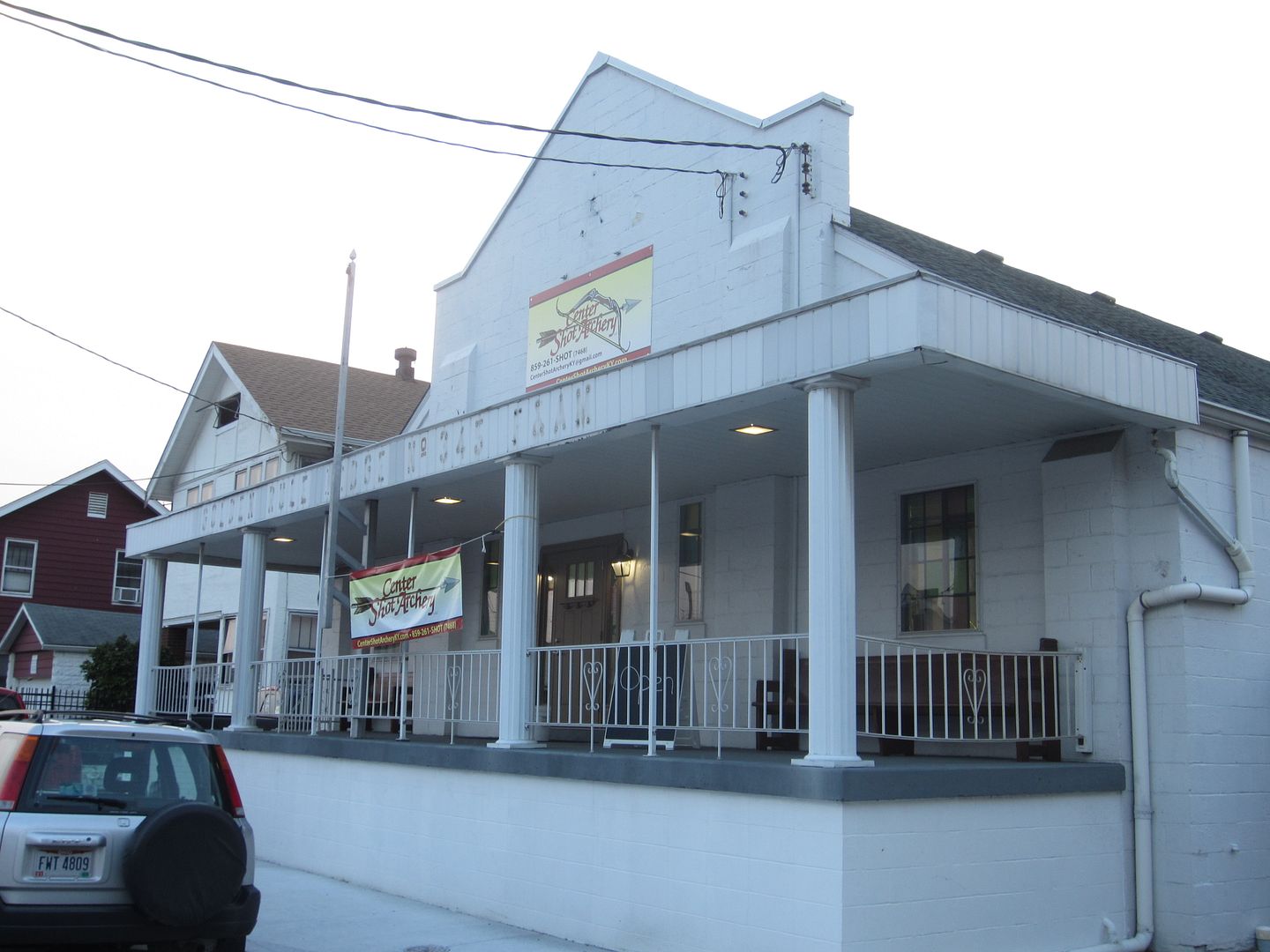 No need to retreat to the woods to shoot your crossbow. Just head to Center Shot Archery, the new indoor range that opened last August.

15. Trains!
If you love trains, this may be the best neighborhood in America.
Yes, trains are always rolling through town, and yes, you will be stopped by them.
But Latonia knows this trick: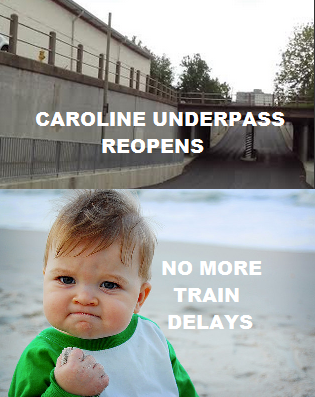 But for the train enthusiasts, there's this shop: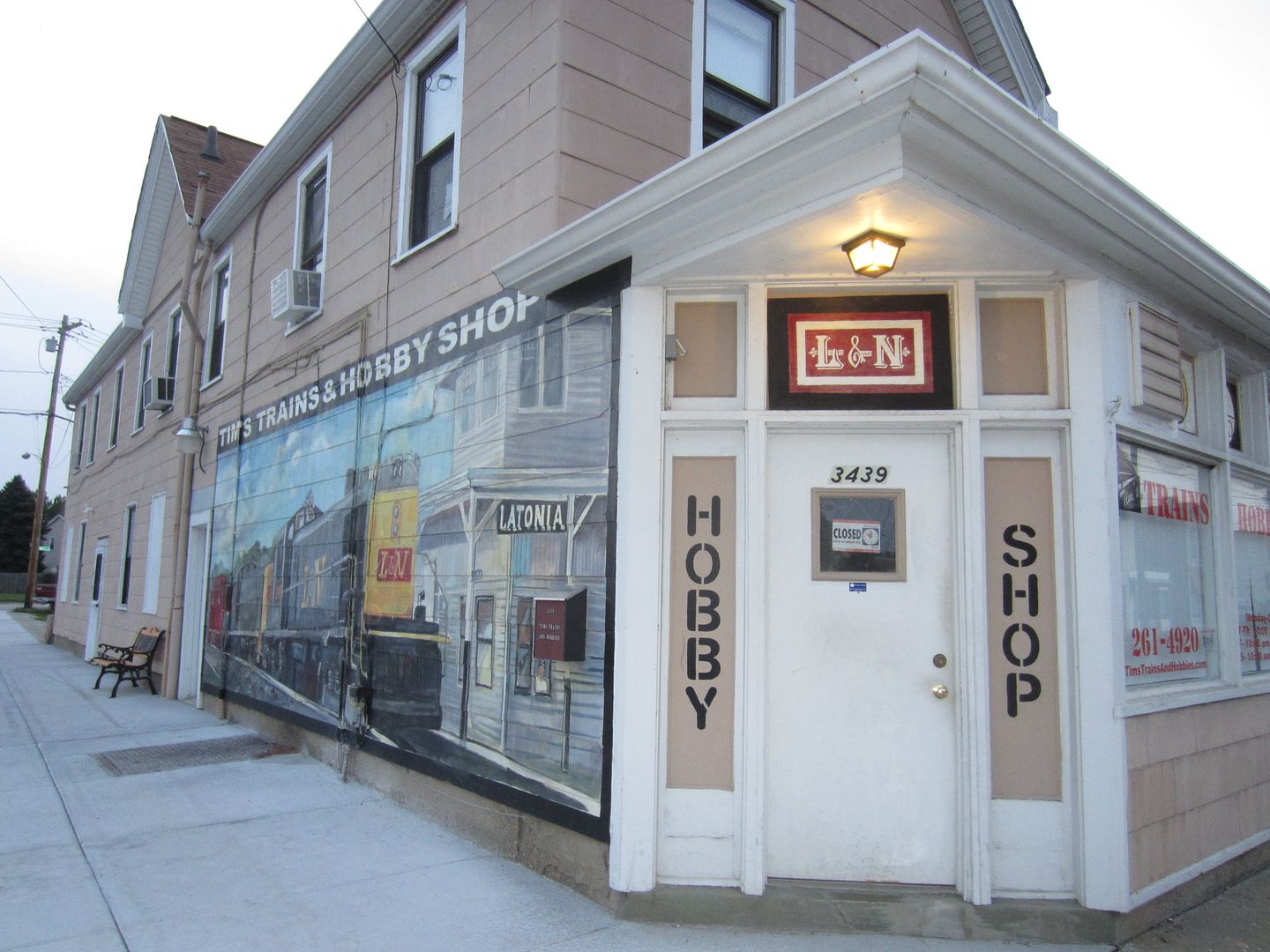 And the Greater Cincinnati Railway Museum!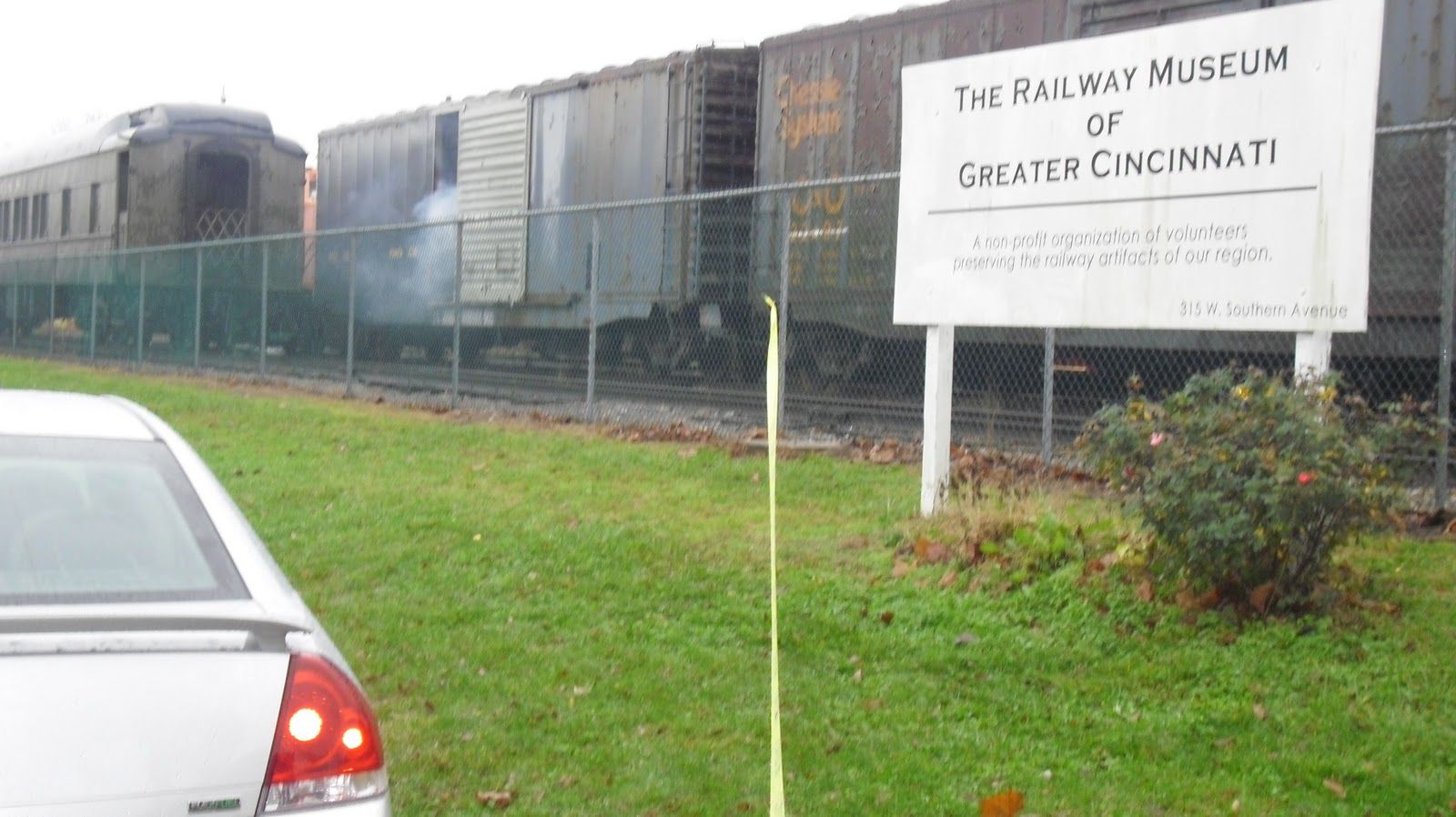 16. Shop and Eat!
Lynna's Grill is a classic -- and was the site of at least one statewide commercial shoot:
Plus, new shops are opening around, from games and antiques, to e-cigarette stores and oxygen bars! What's your business plan? This may be just the place for it!
17. Something is going to happen here...
Something is going to happen at the Latonia Shopping Center, right? The real estate is too valuable, and neighborhood leaders have listed its redevelopment as a priority. It's certainly fallen on hard times, with the Value City Furniture store and other smaller shops, including local favorite, Supreme Nut Candy, closing. But -- city officials have expressed optimism about the site and it was said that the property's owners, the Schottenstein Group, is interested in working with a partner in redeveloping the site.
Wouldn't you want to be around to see that happen? The potential is huge! What do you think should happen here?
What do you think about Latonia? It's a pretty awesome place, right? Let us know at The River City News Facebook page, Twitter feed, or email us!
-Compiled by Michael Monks, editor & publisher of The River City News
All photos by Michael Monks, except Twin Oaks which comes from the golf course's Facebook page and Joe Daniels which comes from Swing This's Facebook page