8 Amazing Things You Didn't Know About Covington & Professional Baseball
Fri, 08/01/2014 - 10:26
RCN Newsdesk
The short-lived Covington Blue Sox, a professional baseball team that lasted all of two months in 1913, have seen a resurgence in local interest recently.
Filmmaker Cam Miller produced a winning documentary about the team and Our True Blues premiered Thursday night at the Kenton County Library.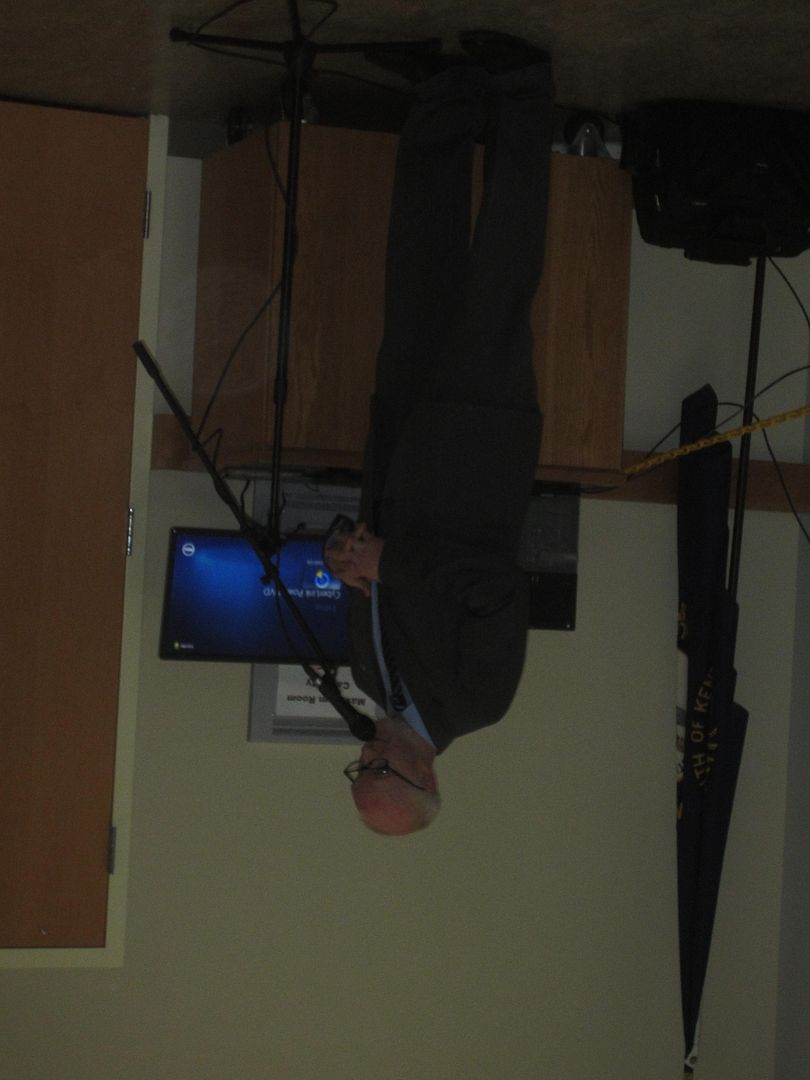 Cam Miller
Miller started working on the film in 1998 but continued to unearth more information. When he was finished with the first cut, the documentary was more than two and a half hours long.
By Thursday's premiere, he had it down to a gripping and moving thirty-five minutes. "As a baseball fan, it was awesome to research," Miller said. The film starts on May 9, 1913, with "the grandest parade the city had ever seen" as Covington celebrated the opening day of Covington Blue Sox action at newly created Federal Park.
The film documents the city's storied baseball history and how rivalries with Cincinnati shut it out of the professional limelight.
"It was a time when Covington was proud and I'm starting to see that again," Miller said. "There's a resurgence."
Our True Blues will be placed online for public viewing soon, after Miller works out details about other venues, including the Cincinnati Reds Hall of Fame. "I think this is a story that should be told to the country," he said. "There are other communities like Covington out there who had similar teams."
Miller's film was full of previously unknown information and incredibly detailed nuggets of history about Covington's role in professional baseball, some of which were fairly significant.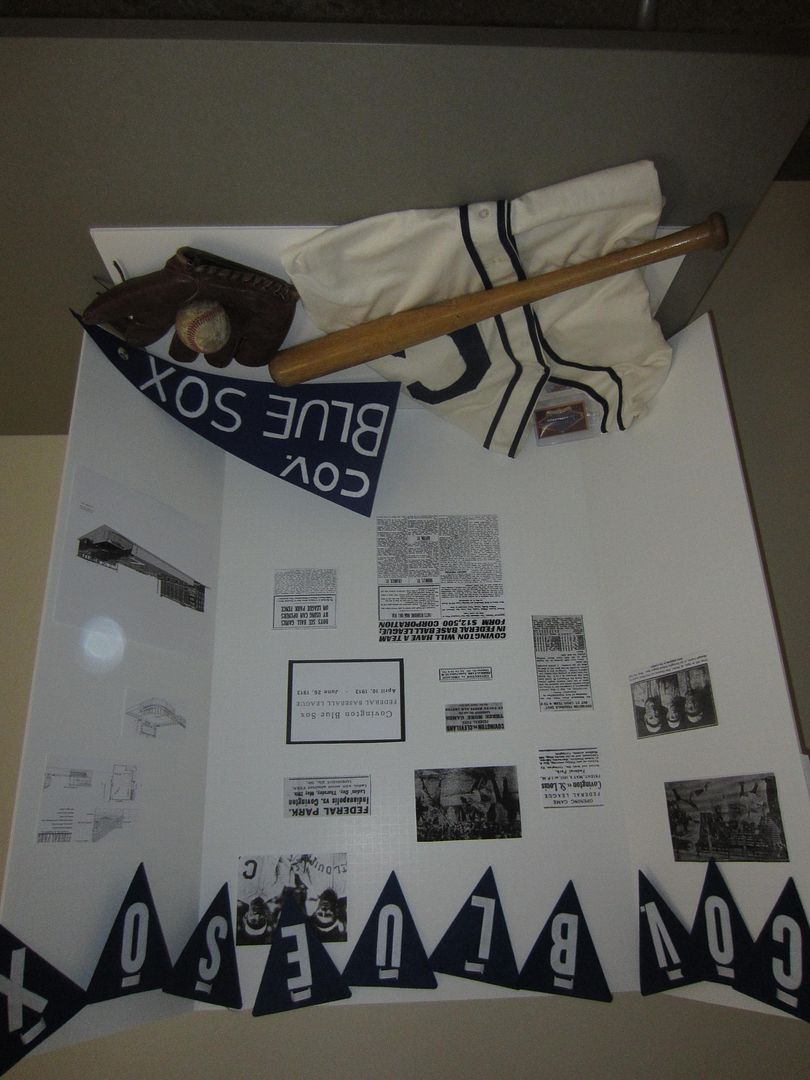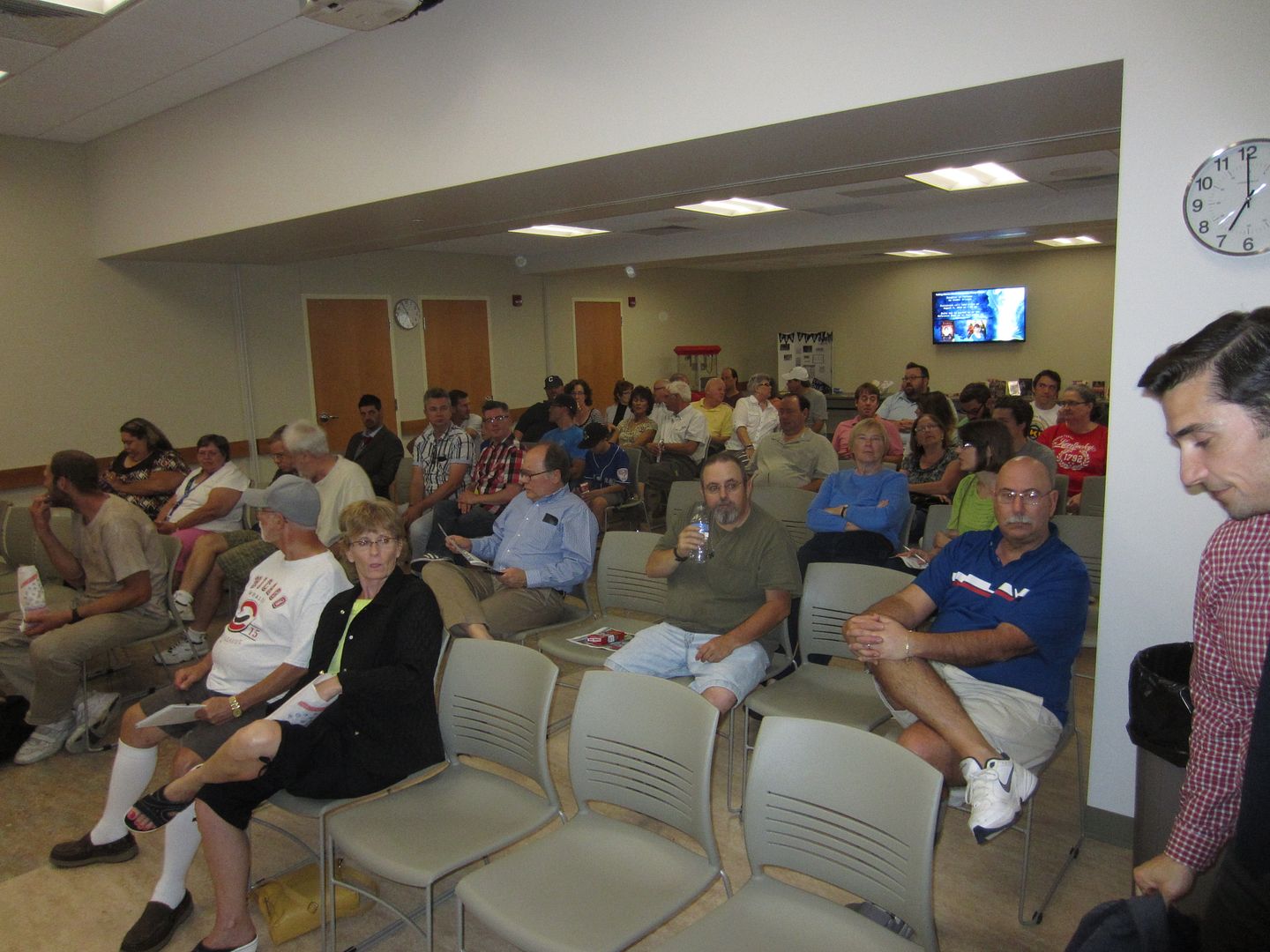 Here are 8 amazing facts about Covington and professional baseball:
1. Federal Park was built in 24 days
Covington had tried for decades to maintain a professional baseball team, with much success in the 1870s with the Covington Stars, but after years of trouble, mostly because of Cincinnati's interference, local businessmen were able to secure a team in the newly formed "outlaw" Federal League. With little time before the Covington Blue Sox would take the field for the first time in 1913, Bernard Wisenall, a local architect, drew up some plans and got to work.
It would hold 6,000 people and cost $12,500.
Three and a half weeks later, at Second and Scott Streets, Federal Park proudly stood as the new home of the Covington Blue Sox. It was the smallest professional baseball stadium in the nation. Balls hit over the fence were not counted as home runs, but rather as doubles.
Federal Park via Kenton Co. Library Faces & Places

2. The Chicago White Sox were nearly the Covington White Sox
In 1900, Charles Comiskey, a former standout player and manager at Cincinnati and other places, owned the St. Paul Saints. He tired of sharing the Twin Cities with a Minneapolis team and started to look for a place to move.
According to Miller's film, Comiskey thought long and hard and seriously came quite close to moving the Saints to Covington.
The Cincinnati Reds organization interfered again, and Comiskey moved his Saints to Chicago where they would become the White Sox.
Charles Comiskey/via Wikipedia
3. Covington, Ludlow, and Cincinnati may be the inspiration for Major League Baseball's 5-Mile Rule
Covington was not alone in Northern Kentucky in fielding professional baseball teams. Ludlow had a pretty solid club, too. But each time a Northern Kentucky River City gained traction with fans, the region's larger city to the north, Cincinnati, and its team sought to combat it. 
When Covington and Ludlow's teams from the Bluegrass League sued professional baseball over a so-called 5-mile rule, that prohibits any team from forming within 5 miles of another, professional baseball responded by having the entire Bluegrass League shut down.
The 5-mile rule is still in effect today and mandates that any expansion team's stadium must be five or more miles away from an existing one.
The Blue Sox were able to form in Covington because the Federal League was considered "outlaw" and not affiliated with the other professional leagues.
4. Ty Cobb was sought as manager of the Covington Club
Covington was thinking big as it entered big league baseball, and for its manager the team wanted a name.
One of the team's owners drafted a simple telegram to baseball legend Ty Cobb, asking if Cobb would consider taking the helm in Covington.
Cobb declined. Sam Leever, a standout Pittsburgh Pirate and Goshen, Ohio native, took the job instead.

Ty Cobb/via Wikipedia
5. Local department store Eilerman's produced the Blue Sox uniforms
The pride was so thick in the community leading up to the Blue Sox's first game that local businessman Ben Eilerman, of his namesake department store, produced the club's uniforms at no charge. He also saw to it that other shops up and down Madison Avenue celebrated the arrival of the team by placing Blue Sox jerseys in their windows and was part of the contingent that shut down the Central Business District on Opening Day so that everyone could attend the game.
The Eilerman name carries on in Covington today with Chuck Eilerman currently serving on the city commission.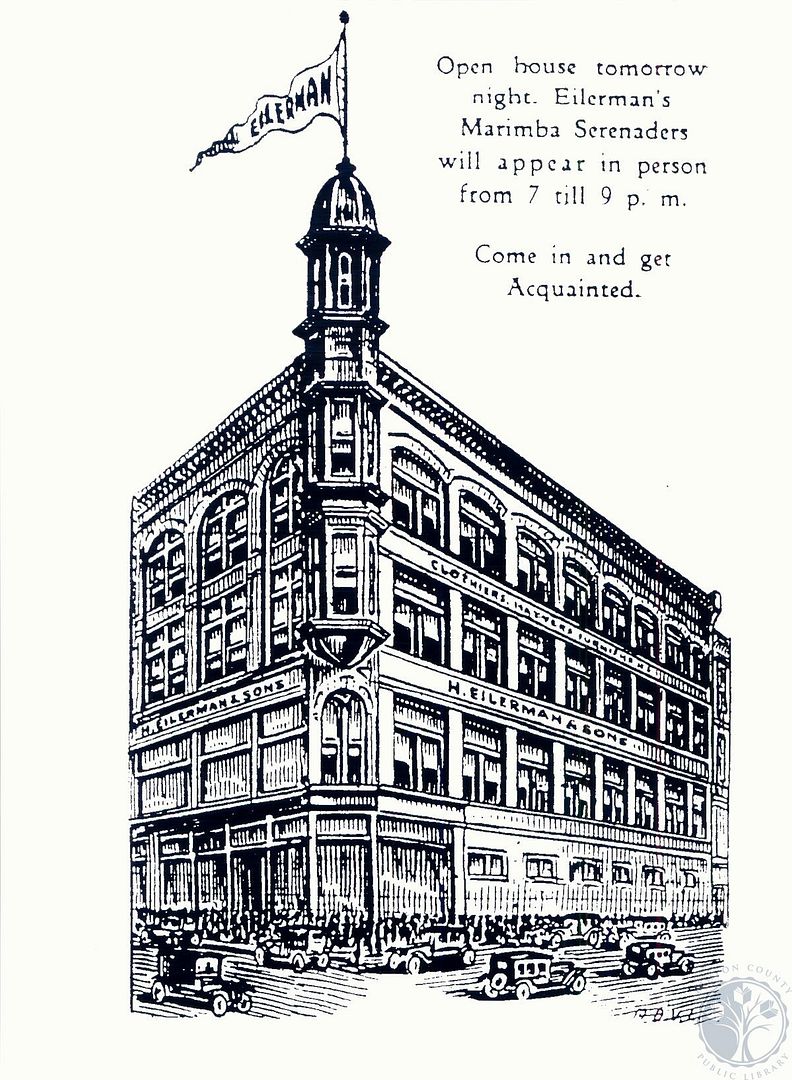 6. Where to get tickets?
According to Miller's film, you could get tickets for the Blue Sox opening day game at two locations in Cincinnati, including the Mercantile Library, and one location in Covington. The address given was for a tobacco shop at 525 Madison Avenue.
What's at 525 Madison Avenue now? Well, Egelston-Maynard Sports, Downtown Covington's only sporting goods store where it has operated since 1945. 
What's even more interesting about that coincidence is that an employee at the store recently created a modern day Blue Sox jersey as part of a project at Northern Kentucky University.
Egelston-Maynard Sports/RCN file
7. Somewhere there is a film of the first game and the parade
Film was a rarity in 1913, particularly lengthy ones. But the arrival of the Covington Blue Sox was such a momentous occasion that a local company shot the entire parade down Madison Avenue and the entire first game -- a 4-0 Covington win over St. Louis.
So, where is it?
No one knows. According to Luke Groeschen of the Kenton County Public Library, the film was shown around 1933 as part of some sort of commemorative ceremony, but likely hasn't been seen since.
Do you know where it is?
8. Where is home plate?
Federal Park was not long for this world. Despite the packed house of 6,000 adoring fans on opening day, the Covington Blue Sox saw its crowds consistently shrink. By the time its short run in Covington was over, the Blue Sox team averaged just 700 fans per game.
That was not enough to keep the team in town. 
The League opted to move the Covington Blue Sox, mid-season, to Kansas City where they became known as the Packers. The team finished its stint in Covington with 20 wins, 21 losses, and 1 tie.
Federal Park, the hastily crafted stadium that served as the team's home, would also leave town when it was met by the wrecking ball a few years later to make way for a tobacco warehouse.
Now, at 2nd Street (which is renamed East RiverCenter Boulevard here) and Scott Street (which is renamed Scott Boulevard) sits a parking lot that serves the Transit Center. According to Miller, by his calculations, home plate would have been somewhere around parking space #88. So if you ever want to take a batting stance and dream of hitting an over-the-fence double before 6,000 screaming Covingtonians, you know where to stand.
A commemorative home plate will soon be placed near the site.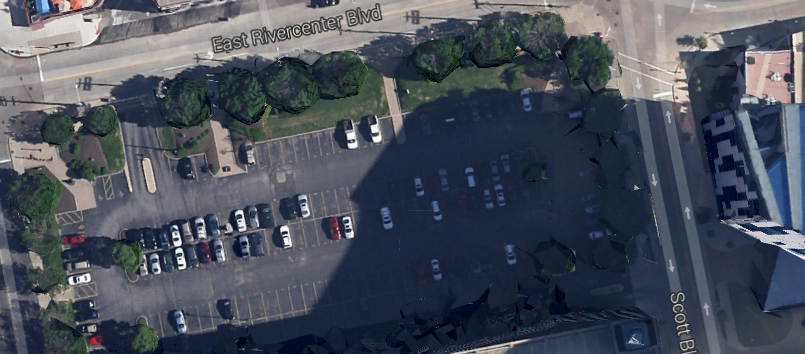 WANT MORE OF THE RIVER CITY NEWS? Follow us on Facebook, Twitter, or email us!
-Michael Monks, editor & publisher of The River City News