Covington Kroger Promises Upgrades and is Starting with This
Mon, 08/11/2014 - 08:14
RCN Newsdesk
The gritty Kroger grocery store on Madison Avenue in Covington is promising some upgrades.
The store closed at 10 p.m. Sunday and will do the same on Monday as it moves forward with a "deep wax" of its floors.
According to a sign posted on the doors, "As you may have noticed, we are working hard to make enhancements in our store to help improve your overall shopping experience. The next upgrade will be a deep clean and wax on our floors. ...We appreciate your patience as we work to improve our store."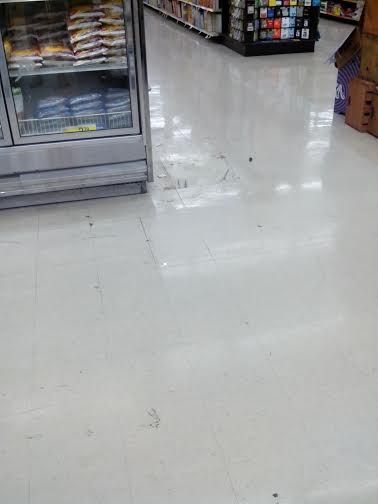 The Kroger location on Madison Avenue has long been a sore spot for many in Covington based on its cleanliness challenges and lack of selection, among other concerns. A retail expert, however, said that Covington is not capable of supporting a better grocery store.
Do you shop at the Covington Kroger on Madison Avenue? Have you noticed any upgrades? Let us know in the comments below or at Facebook, Twitter, or email!
Photos: (Top) Kroger on Madison/RCN file; (Middle) Floor at Covington Kroger as seen on Sunday night/RCN