Quiz: How Ludlow Are You?
Wed, 08/13/2014 - 13:10
RCN Newsdesk
Claiming "everybody who is anybody is from Ludlow," the late Dick Combs (Kenton County 
Commissioner and 40's era Ludlow High School grad) used to say there were only two types of people in the world – 
AFL (Always From Ludlow) and NFL (Not From Ludlow).
The crossroads of a continent, Ludlow has a rich 
history which is worn on the sleeve of each resident with exceptional pride.
As Ludlow celebrates its Sesquicentennial in September (that's 150 for those of us who had Mr. Sawyer 
for
6th 
Grade math), the time has come to figure out: How Ludlow Are You?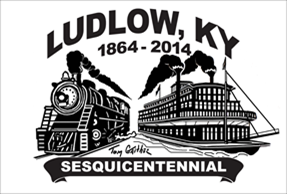 (Quiz created by Ludlow native, author, lawyer, and RCN contributor Rick Robinson)
Give yourself 3 points for each correct answer (unless otherwise indicated):
1) The real name of Ludlow High School is __________________. 
2)
The movie
Lost in Yonkers
(1993) was filmed at the corner of Elm and Kenner Streets and starred 
which of the following duos?
a) Richard Dreyfuss and Barbara Streisand
b) Richard Dreyfuss and Mercedes Ruehl
c) Bob Braun and Rosemary Clooney
d) Nick Clooney and Mercedes Ruehl
3) While on the topic of Lost in Yonkers, it was written by which award winning writer:
a) Steven Spielberg
b) Gene Rodenberry
c) Ron Howard
d) Neil Simon
4) The oldest home in Ludlow is:
a) Elmwood Hall
b) The Latta House
c) Closson Court
d) The Hurricane Hold
5) One point for each of the following done by you or a member of your immediate family:
a) placed a bet with legendary bookie John R. (a/k/a "The Mole).
b) had a beer at the Stag Cafe, the Rock Bar, the White Oak, or the Starlight.
c) ate ice cream at Reeve's Dairy Cheer or bought a Christmas Tree at Reeve's Market
d) bought fresh cold cuts at Herm's, Braun's or Goodpaster's.
e) had a meal at Pete's.
f) have artwork in your house by either Bill Gaither, Tom Gaither or Kevin Kelly
g)
owned clothes purchased at Maley's or Margie's or have jewelry (class rings included) from 
Gooch's.
h) registered for wedding china at Schrage's Hardware.
i) worked on the Southern.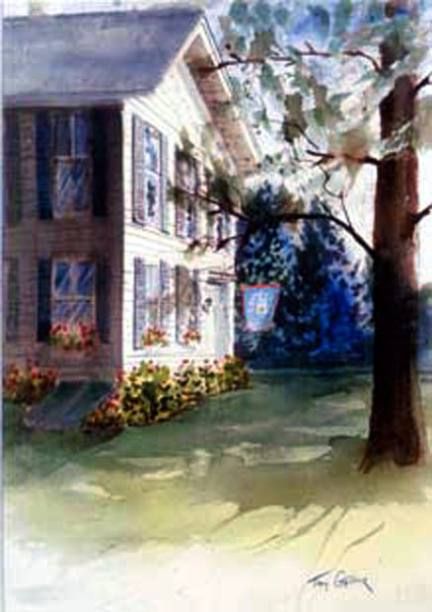 via TomGaither.com
6) Alexander Latta, whose son Taylor built the 12-sided Latta House, was an inventor known for:
a) introducing aerated bread to Cincinnati.
b) inventing the steam-powered fire engine
c) assembling the first locomotive west of the Alleghenies
d) all of the above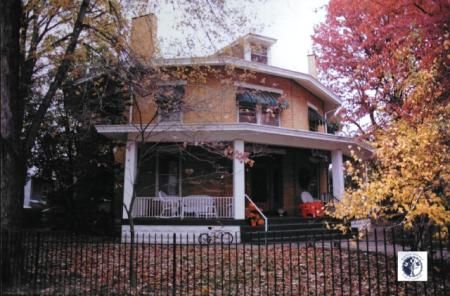 The Latta House/Kenton Co. Library
7)
The original plans for the city were designed by British showman William Bullock who designed plans 
for a utopian city to be named:
a) Utopia.
b) Hygeia.
c) Bullockville.
d) Sandfordtown.
8) You've located your class graduation picture in the halls of LHS.
9)
There was once a horse race track located about where Ideal Supply is today. Many historians believe 
it was the inspiration for what Stephen Foster song?
a) Camp Town Races
b) My Old Kentucky Home
c) Old Folks at Home (a/k/a Suwannee River)
d) Beautiful Dreamer
10) A member of Ziegfeld Follies, this person was named Miss USA in 1931:
a) The Unsinkable Molly Brown.
b) Gypsy Rose Lee.
c) Anna Lee Patterson.
d) Morgana the Baseball Kissing Bandit.
By the way – no bonus points, but I was not the only young Ludlow lad hanging out on Elm Street in the 

70s hoping to catch a glimpse of

Morgana

dropping her kid off at the baby sitter's house.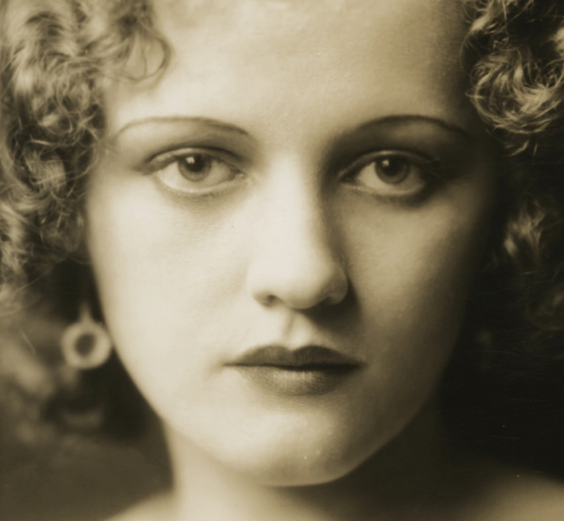 Miss USA 1931
11)
You or a member of your immediate family went to the Ludlow-Bromley Yacht Club before it was 
popular (and a little dangerous) to do so.
12)
From 1895 to 1919 the Ludlow Lagoon Amusement park was one of the largest amusement parks in 
the country. It was destroyed by:
a) Prohibition.
b) a flood.
c) a tornado.
d) at one time or another, all of the above.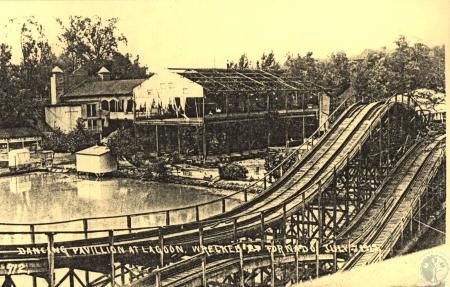 Ludlow Lagoon/via Kenton Co. Public Library
13) The route number of the Ludlow-Bromley Green Line Bus was:
a) 3.
b) 5.
c) 7.
d) 9.
14)
No one is allowed in the city limits of Ludlow unless they can recite that the Panthers were the 1975 
Kentucky Class A state champs in football. However, this was not the first football championship for LHS. 
The other was:
a) Region 9 Championship (1958).
b) Little Six Conference Championship (1939).
c) Greater Cincinnati Championship (1965).
d) Northern Kentucky Conference Championship (1949).
15)
LHS graduate Luke Moberly wrote and directed what movie that premiered in 1974 at the Ludlow 
Cinema?
a) The Kissing Bandit
b) The Love King
c) The Sweet Talker
d) The Ladies Man
16)
While on the topic of the Ludlow Cinema – the current home of Circus Mojo – it created quite a stir 
when they showed what movie?
a) Deep Throat starring Linda Lovelace
b) The Oldest Profession starring Raquel Welch
c) Behind the Green Door starring Marilyn Chambers
d) Little Laura and Big John starring Fabian and Karen Black
Bonus:

3 points if you can name who wrote and directed Little Laura and Big John.
17)
In 1957 Ludlow crooner Bob Braun burst onto the national music scene by winning $1,000 on what 
talent show?
a) Ted Mack's Original Amateur Hour
b) Your Hit Parade
c) Your Show of Shows
d) Arthur Godfrey Talent Scouts
Bob Braun/via Kenton Co. Public Library
18)
In 1953 NBC featured a summer replacement television show detailing the life and times of a turn of 
the century Irish family living in Ludlow. The name of the show was:
a) The Wonder Years.
b) The Wonderful John Acton.
c) The Wonderful World of Disney.
d) The Wonder of it All.
19) The show referenced in Question 18 was the television debut of what actor?
a) Al Pacino
b) Bob Braun
c) Christopher Walken
b) Nick Clooney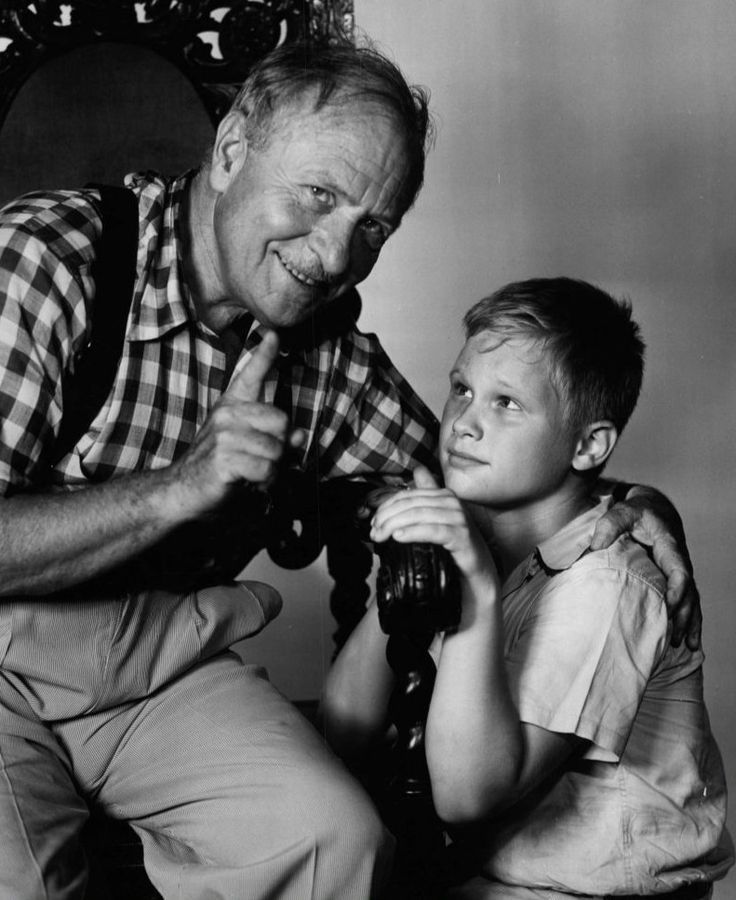 20)
Hobo Springs was reputed to be the only source of fresh water for Ludlow and Bromley during what 
natural disaster?
a) the 1937 flood
b) the great tornado of 1915 
c) the flood of 1964
d) the 1968 earthquake
21)
What Ludlow native played basketball at UK for legendary Adolph Rupp and was (according to his 
recent obituary) the first Wildcat to ever have his b-ball jersey retired?
a) Mike Pratt
b) "Wah Wah" Jones
c) Layton "Micky" Rouse
d) Cotton Nash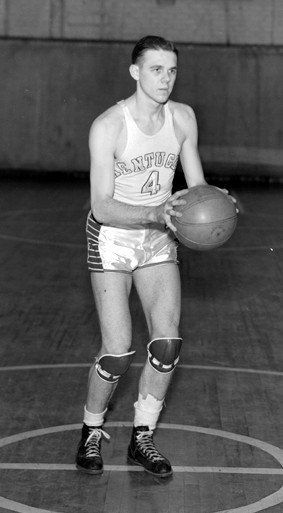 22)
Spin Magazine
lists former Ludlow resident and King Crimson front-man Adrian Belew as one of the 
Greatest Guitarists of All-Time. According to
Belew's
web site, his first musical gig was playing in the 
Ludlow Junior High School Marching Band, where he played:
a) trumpet.
b) trombone.
c) piccolo.
d) drums.
23) Ludlow's Elisha Alphonso "Dale" Williams was:
a) the first Mayor of Ludlow.
b) a member of the 1876 Cincinnati Red Stockings.
c) the owner of a grocery store on Elm street in the early 40s.
d) the first Superintendent of Ludlow Schools.
24) Ludlow's elementary school is named after Mary A. Goetz, who was:
a) a pioneer doctor from colonial Virginia.
b) the third baseman for the Rockford Peaches of the All American Girls Baseball League.
c) a Broadway singer from the 40s.
d) an educator who taught three generations of families at Ludlow.
25) One point for having done each of the following:
a) Remembering your Bond Number at the Ludlow-Bromley Swim Club.
b) Knowing where the 1937 flood high-water mark is located.
c) Singing at least one verse to Bob Braun's "Red Roses for a Blue Lady."
d) Remembering the score to the 1975 Class A State Championship game.
e) Having a family member's name on the war memorial in the park.
f) Ever had your name in the Ludlow News Enterprise (5 points if you still have a copy).
g) Listening as your grandparents told stories about attending Legion Hall dances.
h) Hiked to Pigeon Point (before it was condos).
i)
Ever had my sister Ruthie Staley in elementary school.
Hey –it's my quiz and she was a great 

teacher.
26)
The old LHS Junior High School building, still standing between the elementary and high school, is 
named for "Pop" Johnson, who was:
a) a former LHS junior high school principal.
b) a career LHS science teacher.
c) Ludlow's first school superintendent.
d) a long time LHS custodian.
27) Stokesay Street is named for:
a) a castle in Ludlow, England
b) a bridge in Ludlow, England
c) a hill in Ludlow, England
d) a church in Ludlow, England
28) In 1870, what percentage of the adult population of Ludlow was foreign born?
a) 12%
b) 46%
c) 63%
d) 22%
29) Which order of Sisters taught at St. Boniface School from 1890-1867?
a) Sisters of St. Benedict
b) Sisters of Charity of Nazareth
c) Sisters of Divine Providence
d) Sisters of Notre Dame
30) In 1924 Bessie Allison Doerr became the first woman elected to public office Ludlow as a:
a) School Board member
b) City Council member
c) City Police Court Judge
d) Mayor
31) The name of the creek that runs between Ludlow and Bromley is:
a) Dry Run Creek
b) Pleasant Run Creek
c) Ludlow/Bromley Creek
d) Bullock Pen Creek

ANSWERS BELOW
.
.
.
.
.
.
.
.
.
Answers: 1) George Washington High School; 2) b; 3) d; 4) a; 6) d; 7) b; 9) a; 10) c; 12) d; 13) a; 14) b; 16) 
b; 16-bonus) Luke Moberly (and no, it wasn't porn); 17) d; 18) b; 19) c; 20) b; 21) c; 22); 23) b; 24) d; 26) 
d; 27) a; 28) b; 29) c; 30) a; 31) b
Scoring:
I realize the quiz adds up to only 99, so add a point for each and every "snow day" you had at LHS. 
But don't brag about it. No self-respecting Ludlow graduate ever missed a day of school on account of 
snow.
90 + =
You're King Hobo. Please submit your application to Ludlow City Council to be named the Grand 
Marshall of the Sesquicentennial Celebration Parade.
80 – 90 =
Okay, you're not worthy enough to be the Grand Marshall, but you could walk in the parade 
with the LHS Marching Panthers. Call the Superintendent, maybe they'll let you carry the band's banner.
70 – 80 =
Well, you don't know quite enough to be in the parade, but toss down a folding chair by the 
funeral home of your choice and watch from the sidelines. 
60 – 70 = Stay home and hope the parade is broadcast on TBNK's Main Event Channel
Less than 50 = Wait for the Bromley Sesquicentennial Parade currently scheduled for September, 2040.
A big "Shout Out" to all my Facebook friends who suggested questions for this test, especially Jim Wear, 

Paula Ransom, Dave Schroeder (

"Carnack

the Magnificent" of all things Ludlow), Richard Day, Amy 

Stevenson, and

AJ

Singleton who all provided questions used in the quiz.
Don't miss Rick Robinson's Alligator Alley!
His contemporary novel Alligator Alley is a story of growing up in a small Kentucky town (dare we say Ludlow) and won the Grand Prize at the Great Southeast Book Festival in New Orleans. For more on this award-winning locally-inspired book,
click here
.