Rowing on Licking, Ohio Rivers Changes Young People's Lives
Sun, 08/17/2014 - 07:35
RCN Newsdesk
Tucked neatly along the shores of the Licking River on the Newport side near the 4th St. Bridge, sits a rather nondescript brown metal building. Along the side of the building rests many long row boats neatly stacked on top of one another. But while the structure may not immediately impress, the individuals that frequent the place are unquestionably champions.
The Cincinnati Junior Rowing Club is actually not in Cincinnati at all. The club took control of the building in Newport in 2001 and facilitates rowing teams for high school students of the Greater Cincinnati area, both boys and girls. Now it is composed of about 120 students and led by the Director of Rowing, Greg Hull. Since its inception, the club has won team championship trophies for the 14th straight year in the annual Midwest Junior Rowing Association competition and have also earned 34 medals in National rowing meets, including 14 gold medals. Members of the CJRC have competed in the Olympics and other World rowing competitions.
Two club members from Northern Kentucky have received scholarships to Ivy League schools thanks to their academic excellence, but also because of their rowing ability.
"These kids would otherwise not have been in the zone to be able to afford or to be able to go to these (Ivy League) schools," said the Chair of the Board of Trustees, Scott Carroll.
Cole Tilden is going to Yale this year after rowing for CJRC. Tilden was selected to the U.S. Junior National Team that traveled to Lithuania to race in 2013, where they finished sixth.
"Cole is conceivably the best rower his age in the world," Carroll said of the star athlete.
Coach Hull, along with Tilden and another Northern Kentucky rower, Erin Nurre, presented their club's success at a recent Newport City Commission Meeting, in order to show their gratitude to the city for the opportunity to use the boathouse for their training.
"Rowing is not a cheap sport," Tilden told the city commission. "I'm from a (middle-income) family but I am going to Yale and hope to row in the Olympics. Your generosity is the reason we've been able to do this."
The city leases the facility to CJRC for one dollar a year.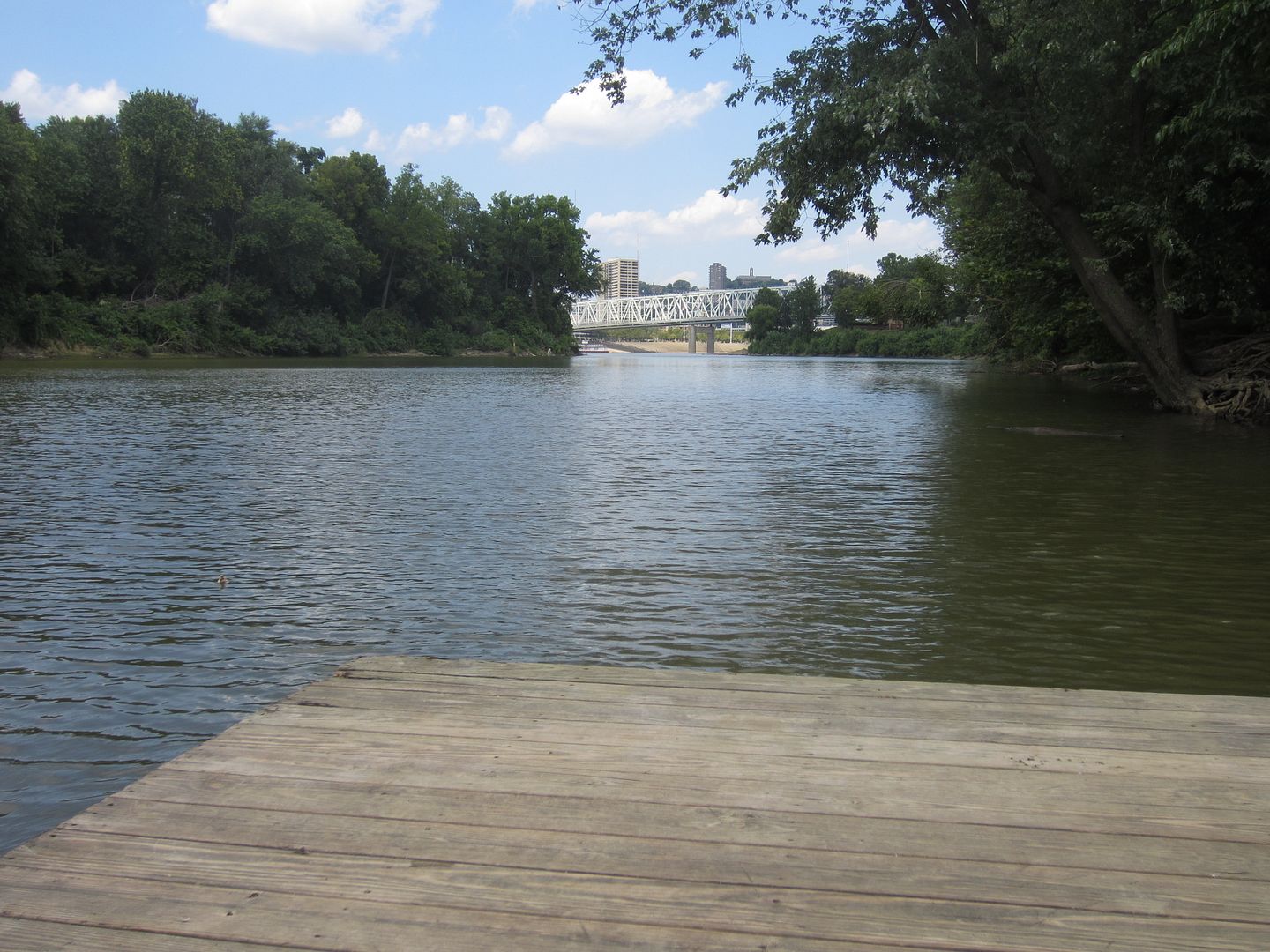 "It's been about a 20-year agreement with the Cincinnati Rowing Club," Newport Mayor Jerry Peluso said. "Obviously it gives young people the opportunity to learn about teamwork and work ethic. It's in an area that's off the beaten path and we felt that it was a good utilization to give opportunities to students here in the area.
Tilden is 6 foot, 7 inches tall and lean which is the kind of body type that lends itself to rowing excellence.
"If you look at the Olympics and that sort of thing, it's full of men and women who are tall and lean. They're built often like Olympic swimmers are. That being said, at the high-school level, you have just an incredible range of kids doing it," Coach Hull explained.
There have been a handful of athletes who have competed in the Olympics that have rowed for CJRC. Kelly Salchow and Pat Todd are both former Olympians who hail from the area. Ambrose Puttman has been on the U.S. National team for the past few years and is training for the upcoming Olympic games.
The club actually has two facilities. During the warmer months, the team uses what they call the boathouse but is actually called The Donald N. Beiting Water Sports Center. There, they practice rowing on the Licking River. When it gets colder, the team moves into its indoor training facility that is beneath the Montgomery Inn Boathouse restaurant, which was originally built as a boathouse for smaller rowing boats which is how it got its name. Under the restaurant are rowing tanks and rowing machines that the team uses to train.
Erin Nurre is another future Ivy League rower from Northern Kentucky and from CJRC. Erin attended Mt. Notre Dame Academy and will enroll at Princeton University this fall. Her boat finished second in the girls national rowing meet in 2012 and 2013. She too thanked the City of Newport for the usage of their boathouse.
"Rowing (at the boathouse) has changed every course of my life," Nurre said.
The seasonal dues to join the Cincinnati Junior Rowing Club are around $700 a season, but the club does offer payment plans to families if need be. Dues help pay for travel to competitions, maintenance on the boats and other expenses.
"A lot of people see rowing as an upper-class sport, but it's really not. What you've got is a group of kids with a passion and their parents are trying to scrape together whatever they can to make it happen," Carroll said. "These young people will literally suffer their way to incredible success."
A typical race length is two kilometers and takes around six to eight minutes for a boat to complete, and exercise physiologists compare this kind of physical exertion to that of a pro basketball player playing three games in a row. During the winter months while training, the typical high-school rower pulls on an odometer or rowing machine around a million meters in a period of time from November to February. That kind of distance would be enough to row completely around the world.
"When my daughter starting rowing as a freshman, after about three weeks I asked her how it was going and she held her hands up to me and said 'Look, I love it,' and her hands were literally all blister," said Carroll.
The club also offers a camp for middle-schoolers and some of these youngsters have actually competed with the high-school aged kids as what is called a novice. During an average practice, rowers will spend two to four hours at a time on the Licking River, while the coaches remain beside the team on a motor boat.
Carroll said that there are future improvements planned for the boathouse.
"The City of Newport has graciously enabled the team to use that space along the Licking River and then we built a boathouse many years ago. We are in the process of expanding that boathouse so that we can accommodate more kids. We're in the process of trying to take this and approve it and get our name out a little bit," he said.
CJRC's plans to expand the Licking River Boathouse are moving along. The team has begun to deposit fill and gravel along the western side of the existing facility.
Other recent improvements to the Newport property include a new patio, stretching, and exercise area and the installation of out-door racks to accommodate overflow from the boathouse.
So while the Cincinnati Junior Rowing Club and its Newport boathouse remain something of a secret locally, the rowing community is well aware of its excellent tradition and athletic prowess. Perhaps now it's time that the Northern Kentucky community also recognize that champions row along their Licking River every year, and that some of these young people reach tremendous heights as a result of Newport's generosity to allow the use of the city's boathouse.
Story & photos by Bryan Burke, RCN Associate Editor