Fire Destroys Newport Home, Displaces 3 People and 4 Animals
Fri, 08/22/2014 - 21:39
RCN Newsdesk
A late evening fire destroyed a home on Ann Street in Newport's Westside Friday.
Three people are now without a home for themselves, three cats, and a dog. "Me and mom just left, hadn't been gone five minutes, and the next thing you know there's smoke out the chimney and the windows blew out," said Gail Rennie, 50, who watched from the street as her home at 1027 Ann Street burned.
Her mother, Kelly Smith, 78, had lived there for forty years. "It's the only home I've ever known," Rennie told The River City News, in tears. The cause of the fire is believed to be electrical related.
Rennie's brother had also been staying with the women.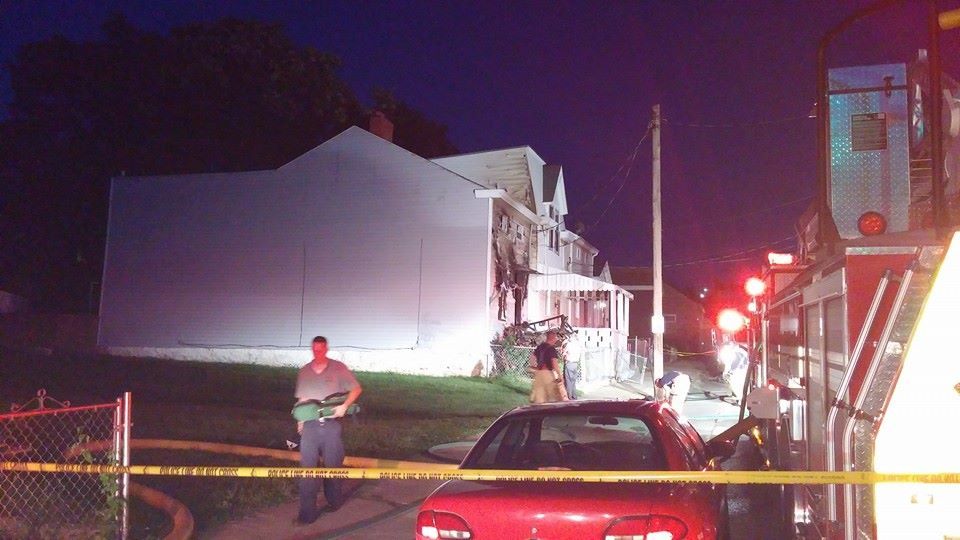 Smith left the scene to take the dog and one cat to the animal hospital. Two other cats were still present and being cared for.
The Red Cross was on site to help the three with accommodations and immediate support.
Rennie said that the family's home insurance may have lapsed and that they may have lost everything. Donations to help the family can be made at any 5/3 Bank in the name of Kelly Smith.
The home next door also suffered burns, but its occupants were able to remain there.
-Story & photos by Michael Monks, editor & publisher of The River City News