This is What the New Development at Newport on the Levee Will Look Like
Fri, 08/22/2014 - 09:53
RCN Newsdesk
Newport's riverfront is about to rock even louder with the addition of a new hotel and apartment community.
The city commission on Monday approved a development agreement with Capital Investment Group (CIG) to construct upon the Lot B Project adjacent to Newport on the Levee. The project includes 238 apartments, a hotel, 8,000 square feet of retail space on the ground floor, a connecting pedestrian plaza that allows access from the Levee, and a parking facility to accommodate 800 cars. 
Developers expect to start construction on the $70 million development in July 2015 with completion in the middle of the following year. The hotel portion of the project received $8 million in state tax credits in April. CIG is also responsible for the Vue 180 apartment building and the South Shore condominium tower.
"I think you're a solid partner," said City Commissioner Thomas Guidugli to the developers. "I just hope others see that you're making a great product, a profitable product and follow you in investment."
CIG showed off renderings of the project at Monday's meeting: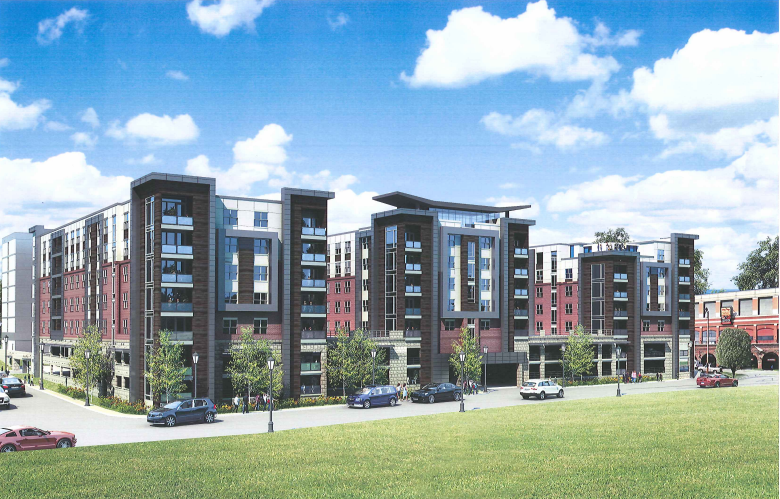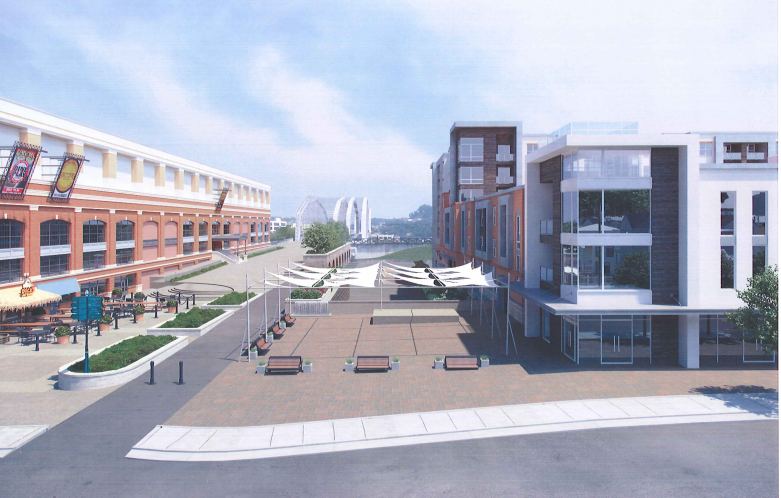 Capital Investment Group will have invested $150 million in Newport when this latest project is completed.
-Details compiled by Bryan Burke, associate editor, and Michael Monks, editor & publisher of The River City News
Renderings provided