Second Shooting in Two Days Sends Man to Hospital
Tue, 08/26/2014 - 15:03
RCN Newsdesk
A second shooting in Covington's Eastside in as many days sent a man to the hospital Tuesday afternoon.
Just minutes after a news conference in which Police Chief Spike Jones and Kenton County Commonwealth's Attorney Rob Sanders detailed the drive-by murder of a man on 13th Street, both were back on the scene of the next shooting.
Police surrounded a home on the 1400 block of Greenup Street, drawing weapons that included a shotgun and a patrol rifle, and shutting down the block. The police positioning followed reports of a man being shot in an alley between Greenup and Garrard Streets. Witnesses reported seeing the alleged shooter flee between a pair of houses on the Greenup side and police believed he may have been inside.
As of this writing, that suspect has not been located though police did put down their arms and begin to clear the scene.
The victim was transported to University of Cincinnati Medical Center with a gunshot wound to the arm. Jones said that Tuesday's shooting was not related to Monday's that left Randolph "Noodles" Hughes dead.
The police chief said that Tuesday's shooting followed an altercation between the two men that may have begun days ago.
This story will be updated when more information is available.
-Story & photos by Michael Monks, editor & publisher of The River City News
Investigators establish a crime scene in the alley between the 1400 blocks of Greenup & Garrard Streets on Tuesday afternoon/RCN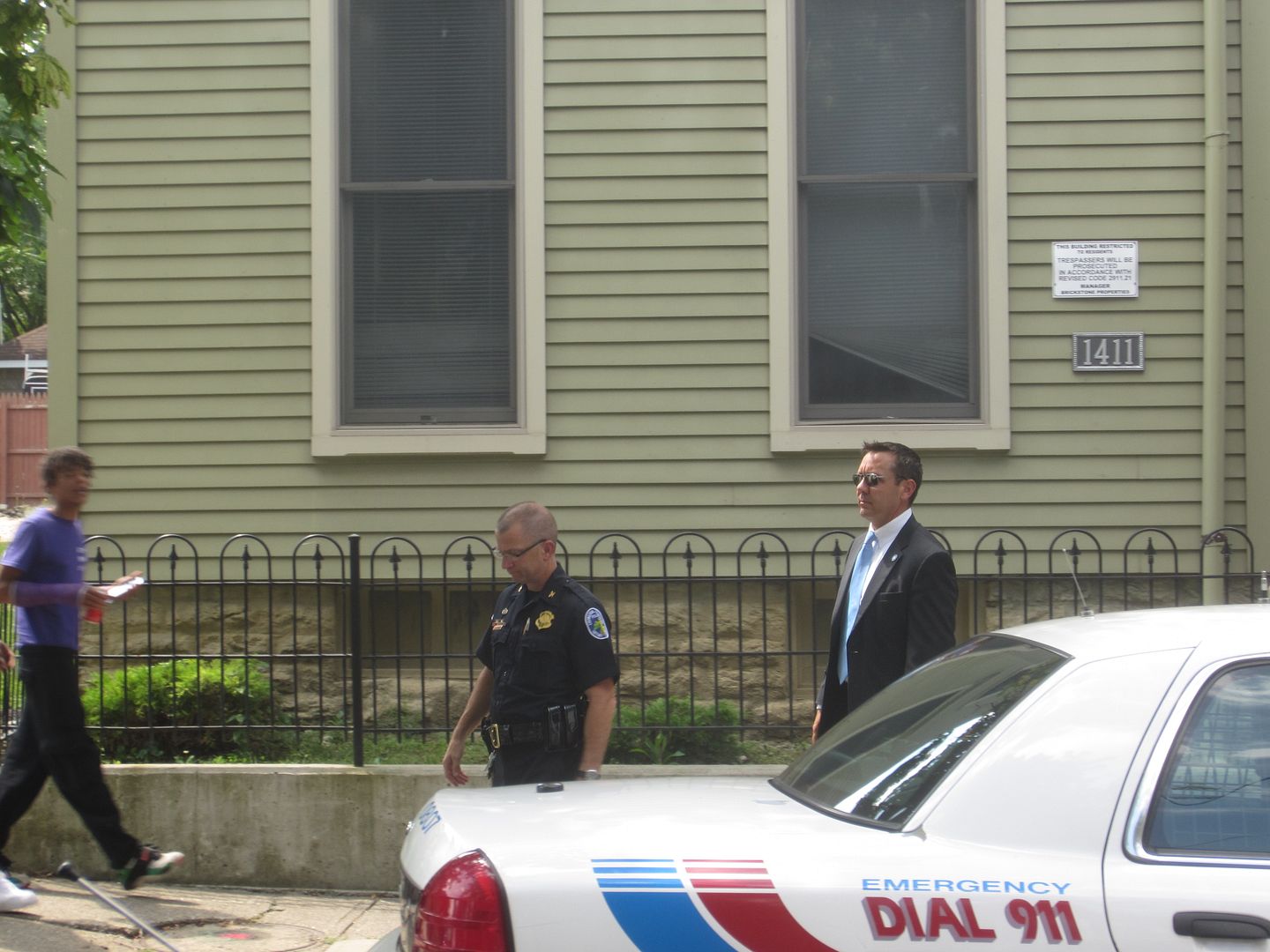 Police Chief Spike Jones and Commonwealth's Attorney Rob Sanders leave the scene/RCN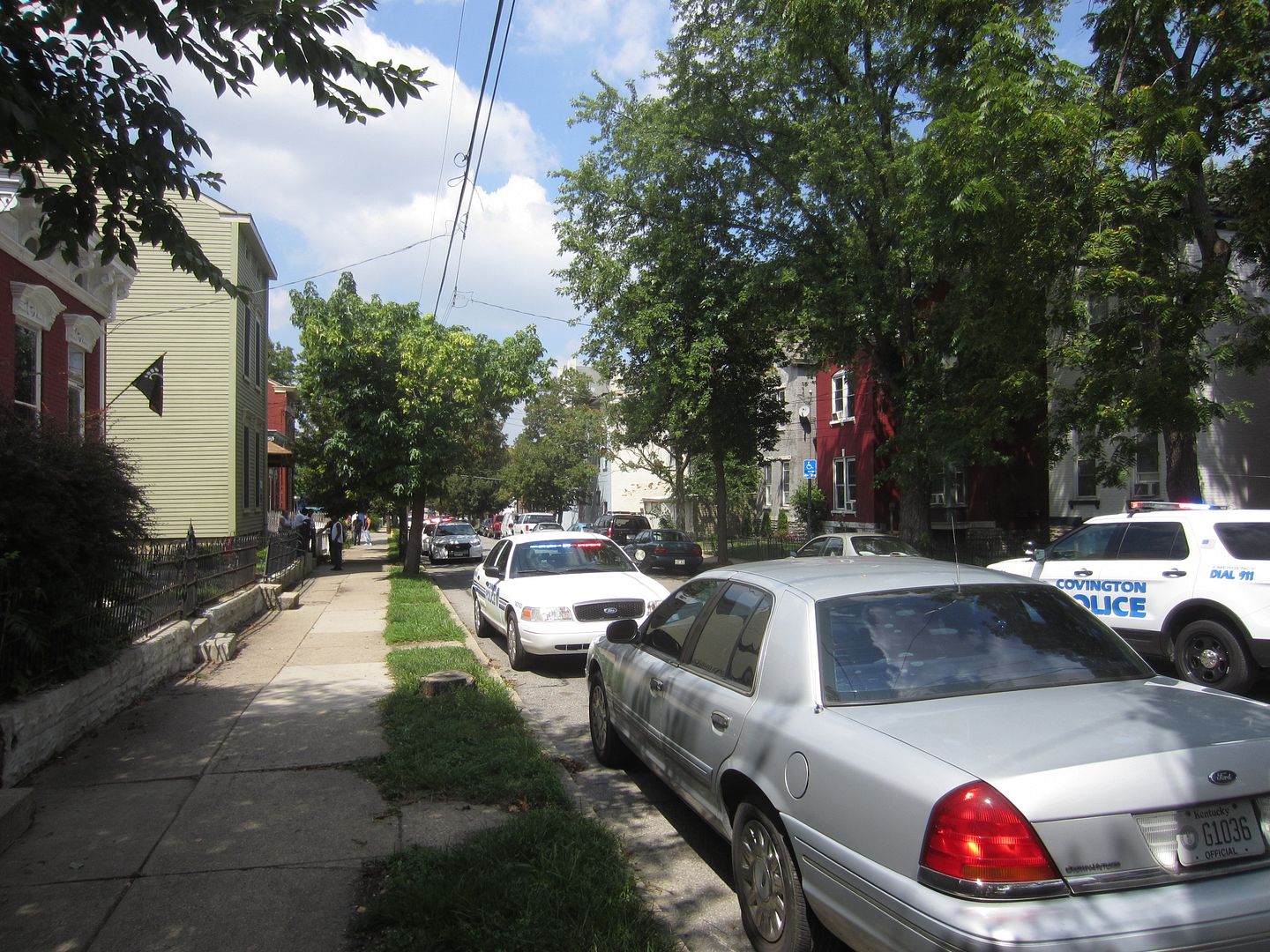 Police vehicles filled two blocks in the Eastside/RCN