Ed Hughes: The Value Engineered Bachelor's Degree
Thu, 08/28/2014 - 07:49
RCN Newsdesk
Value engineering is a big issue in the market place today. It generally means that experts find ways to re-engineer 
processes and products to build something better, faster, cheaper and still with high quality. Value engineering provides 
alternatives for consumers to meet their needs. Findings from a recent study by the non-partisan Pew Research Center 
on the rising cost of not going to college suggests that prospective students and their families should take a value 
engineering approach to attending college. 
The study found that "on virtually every measure of economic well-being and career attainment... young college 
graduates are outperforming their peers with less education." According to the study, college graduates between 
the ages of 25 and 32 employed full-time earn about $17,500 more a year than their counterparts with a high school 
diploma. Stated another way, millennial-age students who only finished high school earn just 62 percent of what a 
college graduate earns. The earnings gap between these two populations is wider now than at any time in the past 50 
years despite the impact of the "Great Recession."
Much has been written about the rising cost of college tuition and 
associated heavy debt loads many students accrue. And there are many examples showing the traditional route to a 
bachelor's degree can be costly, especially in certain fields of study. But as Paul Taylor, Pew executive vice president and 
study co-author, concludes, "In today's knowledge-based economy, the only thing more expensive than getting a college 
education is not getting one." The study is available for anyone to read at www.pewsocialtrends.org.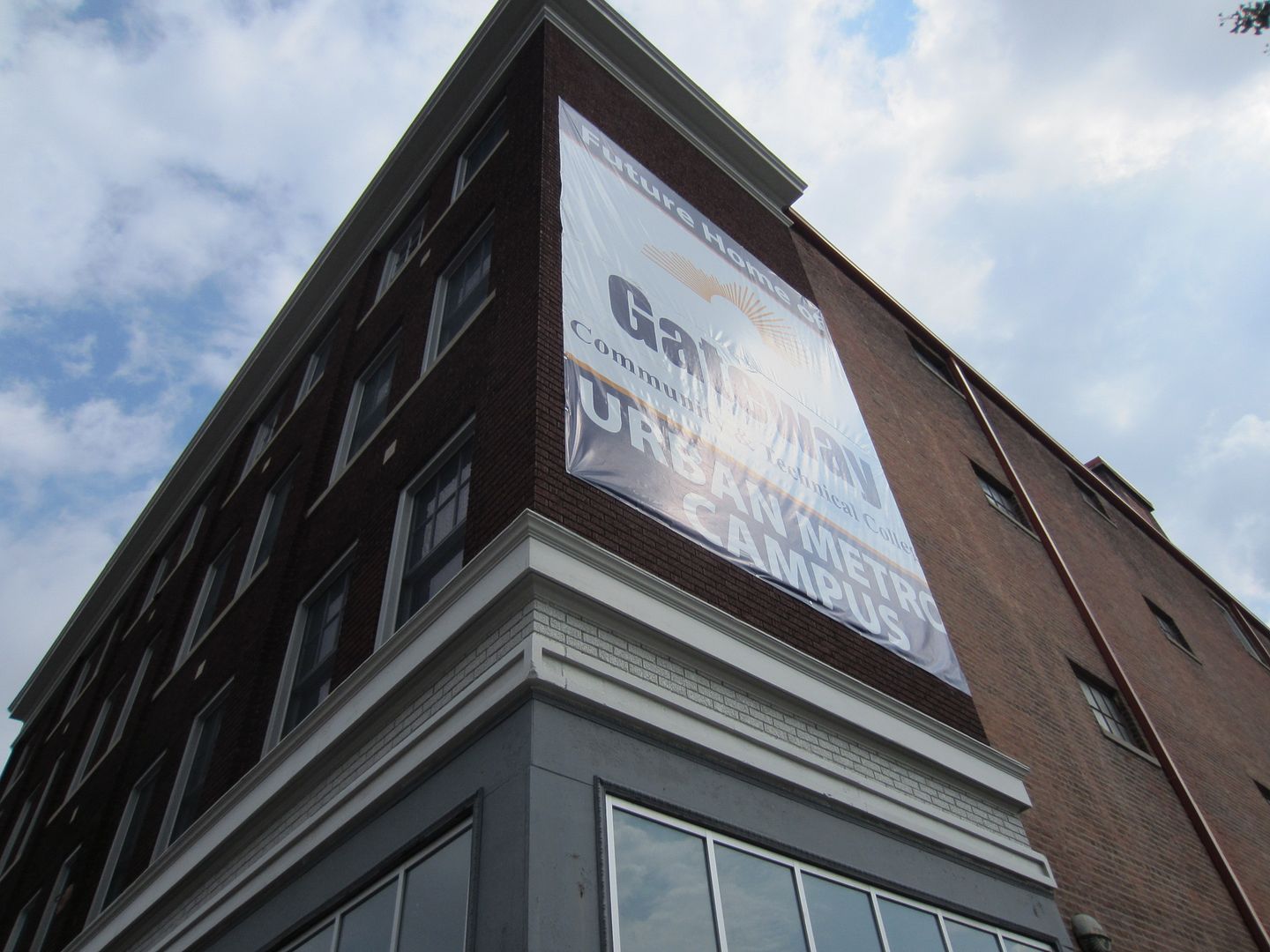 Community colleges offer an effective, value-engineered approach to the cost vs. value conundrum facing today's 
bachelor's degree hopefuls. Tuition is affordable, often half that of public universities and as much as 10 times less 
than the rate charged by highly select private universities. The quality of instruction at regionally accredited community 
colleges at the freshman and sophomore levels has been demonstrated as equal to courses taught at senior colleges. 
There is a reason that most universities actively seek two-year college graduates; they know the graduates have been 
well prepared and have demonstrated academic success. Locally, this means students can begin their pathway to a 
bachelor's degree by earning an associate degree at Gateway Community and Technical College. They can then transfer 
those credits to a senior college or university while saving thousands of dollars in tuition and related fees.
That's value 
engineering at its best.
There remains confusion about the transfer of college credits from community college to universities. By law, Gateway 
credits transfer to any public university in Kentucky as either program and graduation requirements or electives. 
It enables a seamless transition from an associate degree at Gateway to a bachelor's degree at NKU. Participating 
students are enrolled simultaneously at
NKU
and Gateway, providing access to all student activities and services at both 
institutions. The program offers 25 distinct degree pathways, and more are being created. In addition,
Gateway2NKU
students can take up to four
NKU
courses at Gateway tuition rates while attending Gateway. This enables students to 
enter
NKU
as juniors with program courses completed. That means they obtain their bachelor's degrees faster and get 
into the work place quicker. More than 100 students are participating so far, and each will save money and graduate 
faster, have less debt and receive the best quality from two institutions. 
Thomas More College and Gateway teamed
to create the Four is MORE initiative that also offers superior value to 
Gateway students seeking the bachelor's degree. This program guarantees admission to
TMC
to
GCTC
associate degree 
graduates and provides scholarships of up to $14,000 a year, depending on the graduate's GPA. Tuition savings achieved 
by attending Gateway for two years coupled with the Thomas More scholarship awards make a bachelor's degree from a 
private, denominational college attainable for many. 
Gateway currently has agreements in place that lead to more than 100 bachelor's degrees at 20 different colleges and 
universities. The college adds to this list all the time and most recently announced a transfer pathway with the Cincinnati 
College of Mortuary Science. Twenty-three public and private universities, including the College of Mount St. Joseph, 
the University of Cincinnati, and Xavier University, offer transfer scholarships to Gateway students. Awards range from 
$2,000 to $21,000 a year depending on the institution. Students who earn associate in applied science degrees have 
options to go on to four-year degrees, thanks to specially designed bachelor's completer programs at
NKU
,
UC-Clermont
, 
and Morehead State University. 
Using the transfer pathway at community colleges like Gateway and finishing at a four-year university brings value 
engineering to higher education and dramatically increases the return on investment of a bachelor's degree. It is a cost 
effective solution that all bachelor-degree hopefuls should explore.
G. Edward Hughes is the president & CEO of Gateway Community & Technical College