Prosecutor: Covington Business was "Fraudulent"
Wed, 09/03/2014 - 19:11
RCN Newsdesk
On May 15 and June 26 of this year, Covington Police allege that downtown business owner Phyllis Tyler purchased an electronic benefit transfer (EBT), or food stamp, card with cash for half its balance. 
The cards were allegedly bought from an informant.
On Friday, August 1, Covington Police entered 812 Madison Avenue, site of A&E Everything & More, and executed a search warrant. Tyler was arrested and charged with making a false statement and misrepresenting herself to receive benefits. She was later released on bond.
Tyler appeared in court for a preliminary hearing on Wednesday. Police Detective Dave Coots said that when police entered the store, they discovered and confiscated 74 EBT cards with names on them from individuals who were not present. Police also confiscated more than $5,600 in cash. Some of that money came from the register, some from a cash box in the store, and the remainder from a deposit bag in Tyler's purse, Coots testified.
Discrepancies in police report?
This section of the article has been amended to reflect a mischaracterization in the report. See additional details at bottom of the article.
Tyler's attorney, Darrell Cox, pressed Coots on where the search warrant was assigned. The name of the business on the search warrant was said to be A&E Fashions & Beauty Supply, or some variation, which Cox said was located at 809 Madison (the sign on the business at 809 reads Phyll's Hair World) and is owned by Tyler. She has maintained that A&E Everything & More at 812, is owned by her husband, Richard Tyler, and that she is merely an employee. Cox argued that the search warrant was therefore executed at the wrong address. He called it "defective".
812 Madison Avenue was previously known as A&E Fashions & Beauty Supply. That is how Coots referred to the business in court on Wednesday. There was no clarification offered on why the search warrant was for the hair store while the actual search took place across the street.
Detective Coots argued that Tyler represented herself as owner of the business based on a business card and state records that indicate that she is a manager. Cox said that state records of Tyler's status as "manager" does not necessarily make her an owner of the store. 
Additionally, Tyler argues that the large amount of cash located inside the small convenience store was in part due to the location's status as a payment center for Duke Energy bills and for Kentucky Lottery purchases. She stated through her attorney that more than the alleged $5,600 was taken from the site.
Whether bill payments made by customers were commingled with the cash taken from the location was irrelevant, District Judge Ann Ruttle said, adding that she would be unable to return funds during the case.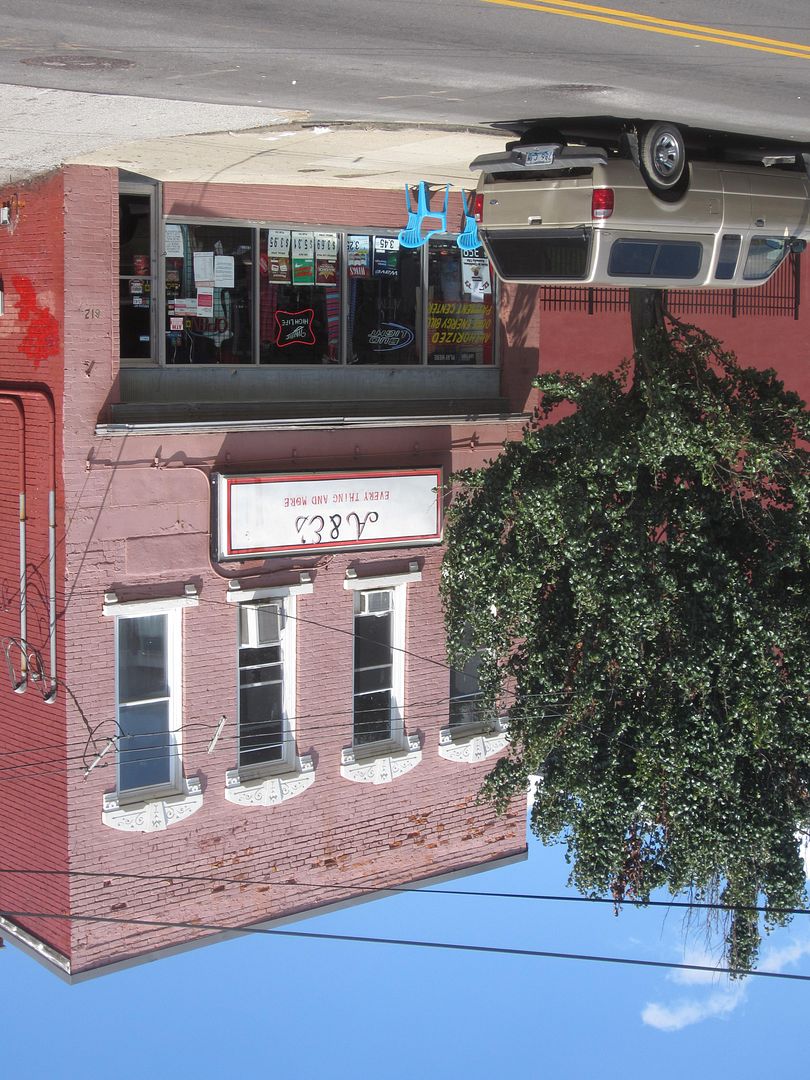 812 Madison Avenue, site of police investigation but not the address on search warrant
Employee offered details to police
An employee at A&E was taken to Covington Police headquarters during the investigation and according to Coots, outlined how the alleged frauds would transpire. If an EBT card had a balance of $200, Coots said, Tyler would purchase it with $100 in cash. According to the allegations, Tyler would then use the cards to purchase inventory for the store at other stores such as Kroger.
"She's running a fraudulent business," Kenton County Assistant Commonwealth's Attorney Casey Burns said. "She's running that business off government money. Any profits she made can be seized."
Judge Ruttle determined that probable cause had been established and referred the case to the Kenton County Grand Jury for indictment consideration.
Tyler and Cox are expected to speak further with The River City News on Thursday for a follow-up story.
An earlier version of this story reported that the address on the search warrant was 809 Madison but that the search warrant was executed at 812 Madison prompted Cox to call it "defective". The article has been corrected to reflect that it was the name of the business Cox was questioning and not what was written on the search warrant. RCN regrets the error.
Follow The River City News on Facebook, Twitter, or email us!
Story & photos by Michael Monks, editor & publisher of The River City News