Covington Artist's Loss of Father Inspires Work, Part of Latest Carnegie Show
Fri, 09/05/2014 - 09:17
RCN Newsdesk
The Carnegie Gallery opens its season Friday with an exhibit that goes straight to the what's deep inside 
us – in "With and Without Challenges," 18 artists and one artist collective explore the role that art has 
played in getting them through some of life's greatest challenges. There will be a free opening reception 
from 5:30-9 p.m.
Curator Mary Heider chose her theme because of her interest in people. The exhibit has a wide range of 
mediums, styles and level of experience; what the work has in common is the honesty with which they 
address life's challenges, including physical and mental health.
"I think viewers will appreciate the artists' candidness portrayed in their works. I don't like to objectify the 
difficulties presented, but here are some artwork themes: physical health (cancer, dementia/Alzheimer's 
disease, cardiac diseases, brain injury, diabetes; drugs/alcohol); mental health (insomnia, depression, 
panic/anxiety, hoarding, post-traumatic stress disorder); life cycle issues (loss of children in divorce, death 
and loss of loved ones, mothering challenges); misfortune (war, accident)."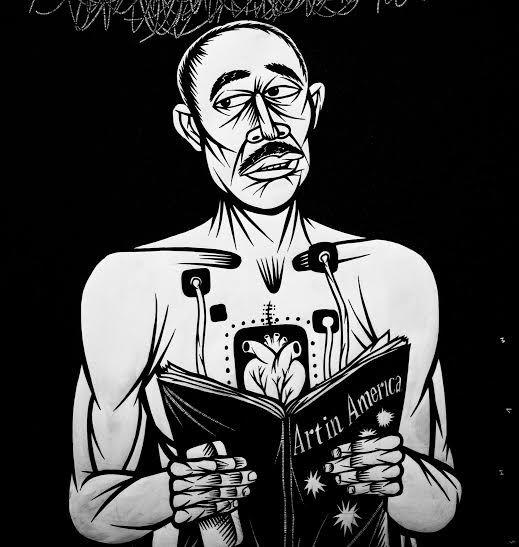 The exhibit title comes from a book of poetry, "Without," by Nobel Laureate Donald Hall about his 
wife, poet Jane Kenyon, who died of cancer at 48. "All the poems are of his wife's illness (including 
treatment), her death and his extreme sense of loss in her passing."
One of Kenyon's poems was also an inspiration. "'Otherwise' touched me deeply because she states so 
simply the essence of life which is change. She wrote about the goodness of daily life, 'one day, it will be 
otherwise.' As we age, such statements touch home."
Heider suggests the "With" of the title refers to "something in their lives that now adds a challenge that 
they were "without" previously. For others, loss and being "without" one's life as it was, or was hoped 
for, is the essence of their artwork."
Laurie Hughes of Covington offers a series of clay vessels created after "My funny, eccentric father died 
at 87 after a short but disastrous bout of flu and pneumonia" in 2007. Hughes had been completing 
her final semester as a psychological science major at Northern Kentucky University. She put
NKU
temporarily on hold to be with him. 
When Hughes returned to Cincinnati she returned to an art project already underway and shifted her 
focus to create a tribute to her father. "It was very, very helpful to me. My thoughts could stay with 
my memories of my father, and I could also express some of the pain I had felt in seeing the lack of 
improvement in his condition, as well as some of the comfort I received from the large community of his 
friends and relations."
Some of the vessels seem 'crumpled,' which Hughes says "reflected my internal response to my father's 
illness and deterioration, and to the loss of his earthly presence."
Many of the pieces on view are a direct response to Hughes' specific memories of her father, especially 
the way he playfully embellished stories. 
What surprised Heider as she curated the exhibit "First, was the willingness of artists to share publicly 
deeply personal events and feelings.  These artists are genuine, courageous and generous.
"Secondly was the emergence of commonalities in the type of image, line, form, style, color that dealing 
with difficulties in life appears to bring forth.  
"It pleases me that the exhibit contributes some visual information about what the mind does to aid us 
through the "rough passages" of life."
Heider's hope is that gallery-goers will identify with the work, and that the art on view will help "provide the 
comfort that finding another person with a shared concern can offer." Perhaps even encourage those with 
their own challenges to seek help if they need it.
Hughes' said that she has discovered, through the ongoing process of grieving through art-making, "as 
time goes by, more and deeper responses to memories of my father's life and our relationship, as if I 
were continuing to stroll along an endless beach and periodically find small, surprising treasures washed 
up on the now more placid shoreline."
"With and Without Challenges," Sept. 5-Nov. 1. The Carnegie, 1028 Scott Blvd., Covington. Gallery 
hours: 12-5 p.m. Wednesday-Saturday. 859-491-2030 and www.thecarnegie.com.
-Jackie Demaline, RCN Arts Contributor
Photos provided