Photos: Parkfest in Taylor Mill
Sun, 09/14/2014 - 07:33
RCN Newsdesk
What a great time at Parkfest!
Taylor Mill's Pride Park played host to another year of family fun, with food, drinks, games, rides, and fireworks!
RCN contributor Patricia A. Scheyer snapped some photos from the event, including the one above: It doesn't get much better than ice cream on a beautiful Saturday afternoon at Parkfest in Taylor Mill. Four-year-old Eli Smith of Taylor Mill chills with his mom on a park bench while enjoying the festivities.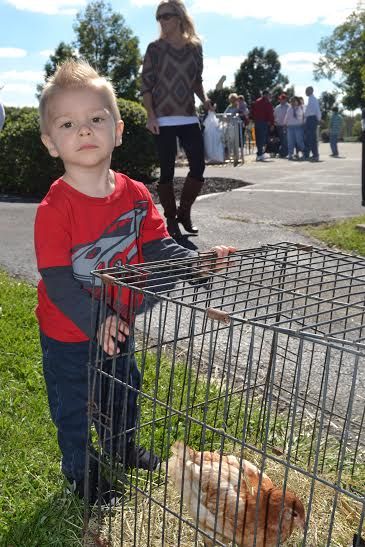 Colten Gibbons, 1 1/2, of Independence, finds a new friend at the petting zoo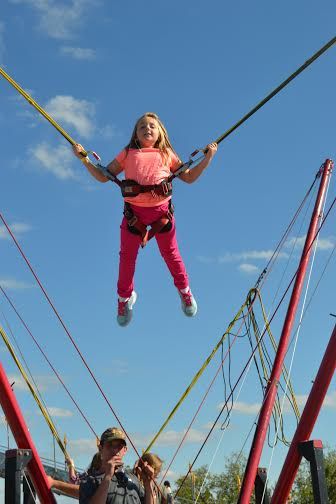 Jessica Igel, 8, of Covington, launches herself high in the air during the bungee ride
Seven-year-old Andrew Grindstaff, of Covington, has a blast sliding down the giant slide
Chanin Goetz of Taylor Mill loves the taste of freshly roasted corn on the cob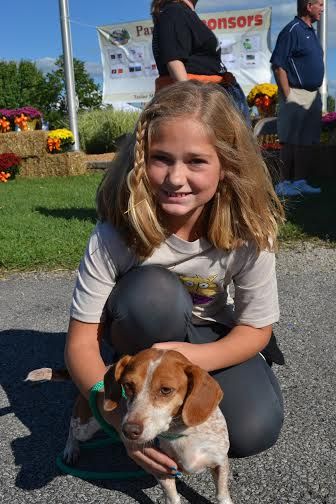 Sarah Kennedy, 11, of Lakeside Park, shows off Lilly, a cute little dog up for adoption
Riley Jones, 3, came all the way from Cincinnati with her mom on Saturday to Parkfest in Taylor Mill, and paused for a moment to pet the duck.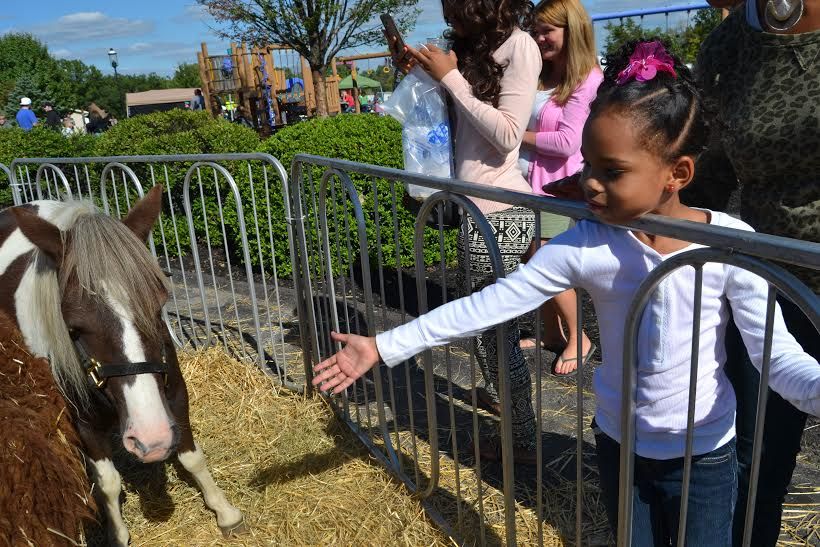 Audrianah Talley, 7, of Cincinnati, tries her best to coax the miniature horse over to her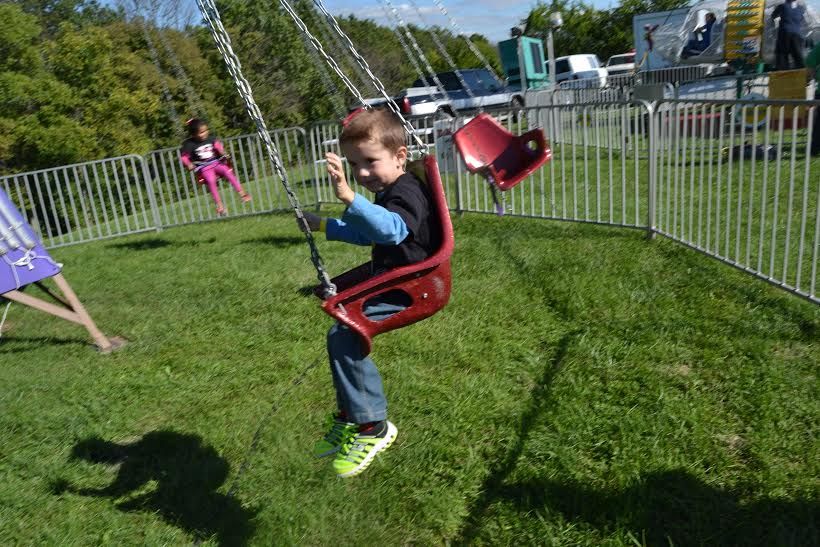 Aiden Haynes, 4, of Independence, waves to his grandma as he swings
Follow The River City News on Facebook, Twitter, or email us!