24 New Jobs, $6 Million Investment Expected as Company Opens New Independence Headquarters
Mon, 09/15/2014 - 14:53
RCN Newsdesk
Governor Steve Beshear today joined local and company officials to celebrate the opening of Balluff Inc.'s new U.S. headquarters building in Independence.
Balluff, a world leader in sensor technology, expects to add 24 new jobs and invest $6 million as part of the expansion.
"Balluff has found a successful home in northern Kentucky for more than 30 years," said Gov. Beshear. "We're proud to have the company's U.S. headquarters in the Commonwealth. More and more companies are discovering that Kentucky is a great place to establish businesses of all sizes."
One of the world's leading automation suppliers, Balluff specializes in products for industrial sensing, networking and identification devices. The company's new 48,000-square-foot building will be a state-of-the art customer support, training, and sales and marketing center. The facility includes "green concepts" and worker-friendly features, such as access to daylight from all employee workspaces.
"We are extremely excited about the completion of our new state-of-the-art Customer Support Center," said Kent Howard, president of Balluff. "We have seen tremendous growth over our 30 years in the U.S., and this new facility demonstrates our commitment to customer service excellence and will free up space in our existing building for increased production and logistics to continue our growth in North America."
Balluff is the U.S. subsidiary of Balluff GmbH, based in Neuhausen, Germany. The company's U.S. headquarters currently employs more than 150 people and has been located in Independence since 1983, with expansions in 1994 and 2001. The facility is the final assembly, distribution and training site for Balluff in the United States.
"Continued growth and investment by Balluff in Boone County means more jobs for Kentucky residents," said Sen. John Schickel, of Union. "Northern Kentucky is home to a diverse range of advanced manufacturing operations that continue to grow, invest, expand and add jobs in our region."
"Balluff's expansion in Boone County is a testimony to the high quality, technical workforce and the central geographic location that we offer," said Sen. Damon Thayer, of Georgetown. "We're thrilled the company has expanded again in northern Kentucky."
"We welcome Balluff to the ever-increasing base of high-tech firms choosing to call northern Kentucky home, thanks in part to the outstanding quality of life and business friendly region we offer," said Rep. Adam Koenig, of Erlanger. "Today's announcement is also a direct reflection of the high quality workforce our area offers to companies like Balluff."
"Balluff's continued expansion in Independence is exciting for the company, city and our entire region," said Independence Mayor Donna Yeager. "With production hours in the Kentucky facility expected to increase 140 percent by 2016, we congratulate Balluff on its success and pledge our city's support for the company."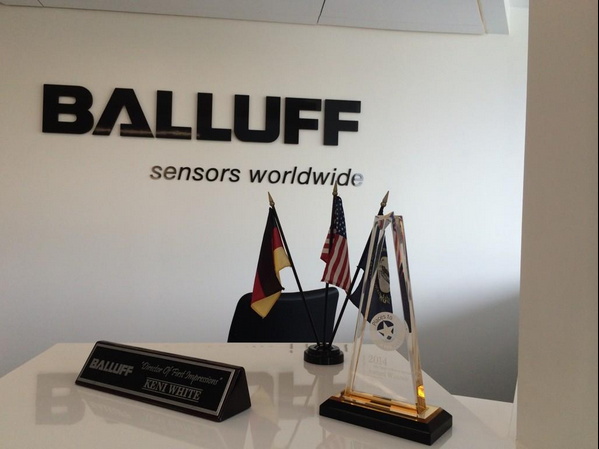 "The company is producing high-tech electronics that are sent to customers around the world from northern Kentucky," said Steve Arlinghaus,Kenton County Judge-Executive and chairman of Northern Kentucky Tri-County Economic Development Corporation. "Balluff's expansion illustrates our strong, tech savvy workforce and central location."
To encourage the investment and job growth in northern Kentucky, the Kentucky Economic Development Finance Authority (KEDFA) preliminarily approved the company for tax incentives up to $300,000 through the Kentucky Business Investment program. The performance-based incentive allows a company to keep a portion of its investment over the term of the agreement through corporate income tax credits and wage assessments by meeting job and investment targets.
KEDFA also approved Balluff for tax benefits up to $150,000 through the Kentucky Enterprise Initiative Act, which allows approved companies to recoup Kentucky sales and use tax on construction costs, building fixtures, equipment used in research and development and electronic processing equipment.
-Staff report
Photos via Tri-ED and Balluff