Celebration Weekend: Ludlow Turns 150!
Thu, 09/18/2014 - 08:45
RCN Newsdesk
For 150 years, the City of Ludlow has been quietly tucked along the banks of the Ohio River, happily carrying on in its quaint and serene way. This weekend, however, the city has a grand celebration planned for its sesquicentennial anniversary.
Mayor Ken Wynn is especially excited for the occasion.
"It's been an awesome experience being with everybody, planning for the event and reminiscing about our childhoods here in Ludlow," Wynn said. "It's just been a great experience reconnecting with people and talking about how it was in Ludlow and the changes that we've seen, and the positives that we have in Ludlow now."
The festivities promise to be loads of fun with such activities as a wine-tasting, a vintage baseball game, carnival rides and a grand parade down Elm Street.
"It's gonna be a nice parade. I think one of the biggest parades that I can remember growing up," said Mayor Wynn.
The city of Ludlow was founded by Cincinnati businessman Israel Ludlow who planned out the cityscape, making it one of the earliest planned cities in North America. Before that, a wealthy Englishman named William Bullock had purchased the land in hopes of making it a retirement community for English gentry. When no Brits came calling from across the pond, however, Ludlow bought the land and the city we know today was born.
In that span, much has changed in Ludlow. When a streetcar line connected Ludlow to the nearby cities of Covington and Cincinnati, new industries appeared in the sleepy river town. A broom factory and bag factory were established in Ludlow providing the city with jobs. Then came the Ludlow Lagoon amusement park, one of the premier entertainment spots in the area in the late nineteenth and early twentieth centuries. The Ludlow Lagoon featured a roller coaster that was unique in the fact that it was built over water from a temporary lake formed from the river flooding. The Lagoon functioned as an amusement park until World War I began, when grain and wheat were rationed for the war effort, financially killing the park's beer sales and ultimately the park itself.
Some parts of the city, though, have not changed as much as one might suspect in that time. Devoid of an abundance of national retail chains and large shopping complexes, the city still prides itself on its small town charm. The small businesses that do reside along Ludlow's business district of Elm Street are excited for the big party planned for such a milestone anniversary.
Gymma Dyer, owner of Trendy Treasures and a longtime Ludlow resident, says she intends to make the most of the three-day event.
"I'm going to have a float in the parade," said Dyer. "My kids will be dressed up in old-time clothes with my son carrying a fishing pole and my daughter with the little hat and dress on. I was going to be on the float, but I can't drive by and looking at people standing outside of my store, so I will be open."
Another local Ludlow business seems like a perfect match for the parade and other forms of merriment. Circus Mojo, an adult and youth circus that often works with kids including at nearby hospitals to cheer up sick kids during medical procedures, has their performers primed for the big occasion.
"For the parade, we're going to do all kinds of stuff," said Paul Miller of Circus Mojo. "We've got a trapeze act, we've got somebody walking the wire, we have an aerialist, we've got partner acrobatics. We're really trying to bump it up and make it special."
Even Ludlow Police Chief Steve Jarvis plans to get in on the fun as he has said he plans on wearing time-appropriate police garb that he acquired in the California movie industry decades ago.
Other festivities include a live piano performance from world-renowned Dutch pianist Christiaan Kuyvenhoven, songs from the Steve Hart & Tresler Comet Band, historical reenactments of Susan B. Anthony protesting women's rights, and Abraham Lincoln speeches, walking tours of Historic Ludlow, fireworks and much more.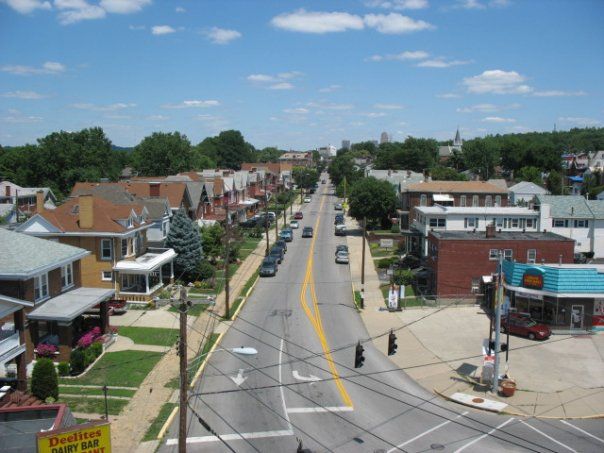 "Celebrating 150 years of history is extremely important to the City of Ludlow as it looks to the future. This celebration will applaud the city's successes and bring the community closer together," said City Administrator Elishia Chamberlain. "We invite everyone to come join in the celebration as well join in the future of the city. This is an opportunity for those who aren't as familiar with Ludlow to come down and experience it for themselves."
City officials have all trumpeted everything Ludlow has to offer, but many have a close eye toward the future development of the city as well.
"As mayor, I want people from outside of Ludlow to recognize all of the possibilities we have here," Wynn said. "I think we are a diamond in the rough and in these next four years, we're going to see a big change for Ludlow. We have the grocery store, but to really build up Ludlow, we have the possibility to start major development here."
For now, though, Ludlow, its residents and its officials, all plan on taking time out to recognize the city's rich history and catch up with old friends.
"I think that's what I am most looking forward to is reconnecting with people that I haven't seen in a long time and I have been doing that in the process but it's going to be kind of nice to reconnecting with those folks," said Wynn.
Festivities begin on Friday at 5pm and go until 10pm that night. The parade is planned for 1pm on Saturday with activities wrapping up at 10pm, then the celebration continues into Sunday from 12-7pm.  
Written by Bryan Burke, associate editor