Fitness & Training Center Opens in Covington
Thu, 10/02/2014 - 08:38
RCN Newsdesk
In what at first may just look like an old warehouse, a new cutting-edge training facility has opened in Covington and it has something for every demographic.
CoreStrong, on Russell Street, is designed to help anybody become a healthier person.
Owner Stephanie Tieman, a Northern Kentucky native and Thomas More College graduate, has worked for ten years to open a workout facility that feels inclusive and not intimidating.
"What's cool about this place is its variety," Tieman said. "You don't just come and take one class. We actually have options from the mind-body which is yoga and bar. We have personal training so if you have individual goals, you can work with a trainer and get that done. Or we have small group classes."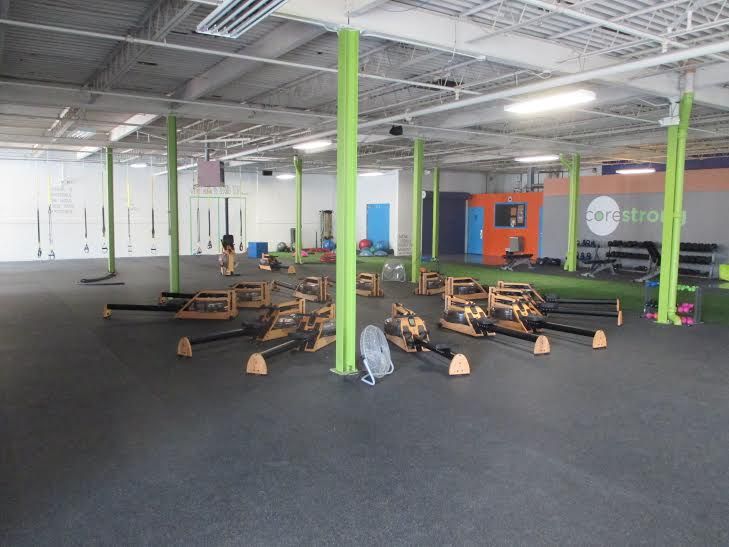 Open now for a little over a month, CoreStrong already has over fifty members and Tieman is working toward her goal of registering closer to 300 people. Unlimited monthly memberships for group sessions are currently $99 a month. 
One of the many facets that make CoreStrong unique is the specialized equipment.
The facility stays on the cutting edge of fitness technology, Tieman said, by having clients wear Polar heart rate monitors during each session that allows them to see their heart rate data and calories burned in real time.  This allows them to perform at the right intensity for their fitness level. After the workout, each client is sent a personal, comprehensive report that breaks down calories burned, time spent in each heart rate zone, and training benefits of the session. Additionally, CoreStrong offers KORR metabolic testing to give its clients information about how efficiently their bodies burn fat, and customized data about how to break through their fitness plateaus.  
"We can actually watch a person's heart rate as they're working out. You can see your calories, what zone you're in, if you're working too hard, not working hard enough. We can actually train you by looking at the board. As soon as your done, it shows a summary of your workout and then it emails you directly how many calories you burned, where you spend your time at, and the clients can kind of keep a journal about their progression," Tieman said.
CoreStrong is also the only fitness club in Kentucky with water rowers, which is a specialized class at the training facility.
Members of CoreStrong don't just show up and lift weights or run on the treadmill—they join customized sessions with other members. Each session provides a full-body workout including cardio, core flexibility and strength training. Tieman and her team plan every results-oriented workout session in advance, so when clients arrive they can focus on getting fit without any guesswork. CoreStrong provides classes tailored to specific fitness goals.
"When you come in, we do measurements. Every six weeks we will assess you again and sit down with you to go over your goals. Then we guide you through the classes that we think you will need. Mostly, you come in and we will take you through the different stations with different exercises but there are some days where we will have specialty classes like the rowing class."
Tieman says that it's important that her clients realize the overall importance of their health from exercise to nutrition and that fitness is intended for a healthy lifestyle versus supreme athletic ability.
"We're not athletes anymore," Teiman said. "We're training for life."
For more information, visit becorestrong,com. 
Follow The River City News on Facebook, Twitter, or email us!
Written by Bryan Burke, associate editor